Latest news
42nd International Circus Festival of Monte-Carlo From the 19th to the 29th January 2017
The audience at the 42nd International Circus Festival of Monte-Carlo will be treated to a very special show in the Fontvieille big top as the Organising Committee, presided over by H.S.H. Princess Stéphanie, has invited the best acts in the world to celebrate the 250th anniversary of modern circus, including:
The VavilovTroupe with two acts:
–        The leaping acrobats in the banquine tradition are 6 former gymnasts that include two bearers who propel three male flyers and one female flyer into the air where they perform somersaults and twists. They finish by landing on top of two men with an exceptional triple somersault;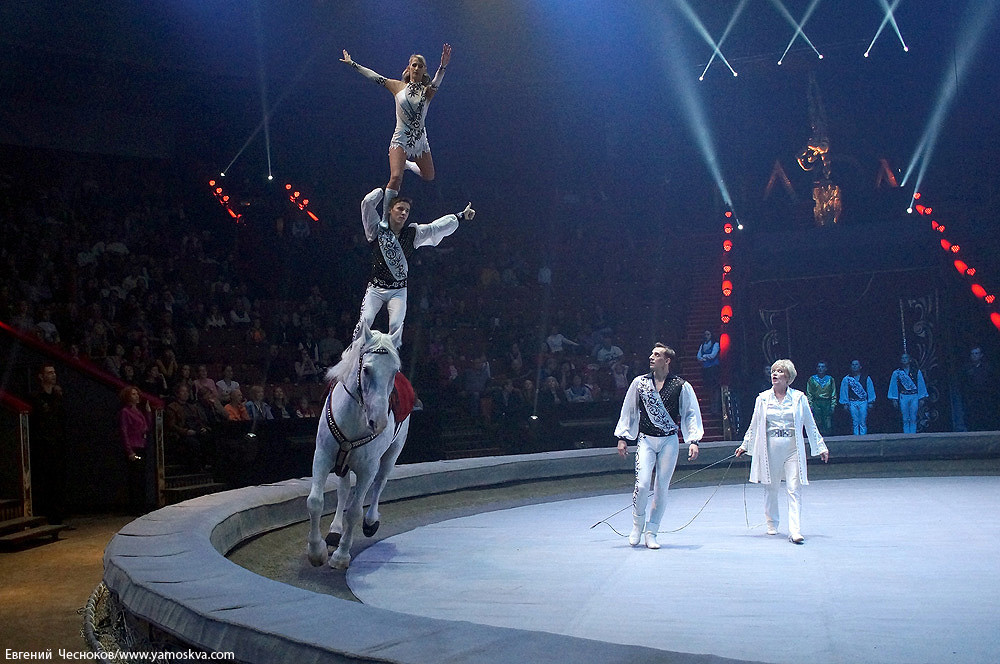 –        The aerial platform leaping acrobats: propelled from the ground by bearers in the banquine tradition, the male and female flyers land on the platform and throw themselves into the air to perform double and triple somersaults. For the finale, the head of the troupe jumps from 8 metres high!
The National Hungarian Circus is presented by Joseph and Merrylu Richter with:
–        The great exotic group – This is the largest group of animals in the world – featuring over 30 animals, including elephants, zebras, camels, llamas, horses, ponies and, and something quite incredible, two giraffes!
–        The jockey company brings you the most difficult horse voltige tricks, including 5 acrobats riding one horse;
Chu Chuan-Ho, young diabolo artiste from Taiwan, with staging by the great Alexander Grimaïlo. In the finale of the act, the ultra-fast juggling with 3 diabolos is incredible!
Andreï Jigalov, a comedian with great finesse, a brilliant mime with excellent facial expressions, presents clown entrées that will have everyone laughing;
Finally, the Miracle Duo, equilibrist contortionists, who bring us one of the most elegant acts in modern circus!
Find out more in the other articles!