Latest news
46m superyacht Moatize crashes into a wharf with a restaurant and other yacht news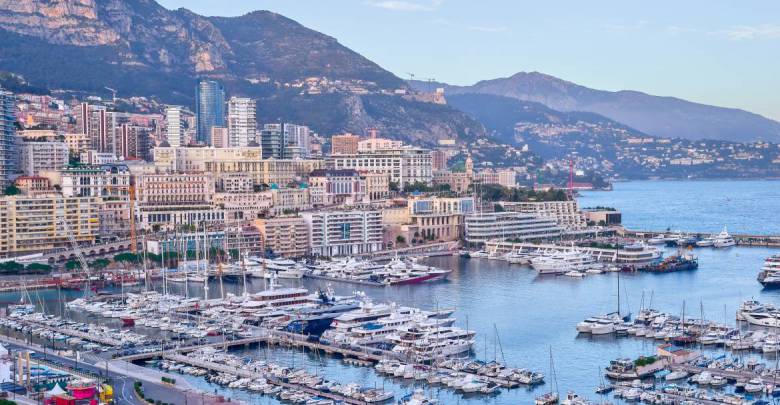 We selected for you top 4 yacht stories of the last week at Yacht Harbour.
Kylie Jenner hosts birthday party on EUR1.1-million-a-week superyacht Tranquility
Last Saturday, the youngest self-made billionaire ever Kylie Jenner celebrated her 22nd birthday aboard 91.5-metre Oceanco charter superyacht Tranquility off the coast of Italy, according to entertainment news outlet TMZ. The vessel was formerly known for her ownership by Jho Low under the name Equanimity, before she was seized and auctioned by the Malaysian government.
Kylie Jenner is a renowned media personality, member of the Kardashians family, businesswoman and the founder and owner of Kylie Cosmetics company launched in 2015. At the age of 21, she was named The Youngest Self-Made Billionaire Ever by Forbes (still, the title that many tabloids call in question). 
The makeup mogul's personal net worth is currently estimated at $1 billion, while in 2018, her company's revenue increased at 9% to an estimated $360 million. At the moment, the company is worth no less than $900 million, while Jenner owns a 100% stake.
Built by Oceanco in 2014, Tranquility has been hitting headlines since summer 2018. In August 2018, the Indonesian authorities seized Low Taek Jho's superyacht at the request of the US Department of Justice, and transferred her to Malaysia. It is alleged, that the yacht was originally purchased by Low Taek Jho using money embezzled from the 1MDB state fund.
Shortly afterwards, Tranquility was put on sale as a part of the effort to recover funds stolen by Low and his cohorts from the state fund. In April 2019, the deal was closed on the vessel's acquisition by Genting Malaysia Bhd for $126,000,000, which made only half of her initial price. In the meantime, the vessel's maintenance had cost the government over $3,500,000 since her reclaiming in August 2018.
Tranquility was the first superyacht designed and built to be fully Passenger Yacht Code (PYC) compliant. She features exteriors by Oceanco's in-house design team and interiors by Winch Design.
The yacht can accommodate up to 26 guests on-board, along with 28 crew members. The yacht is also trademarked with extensive spa area on the lower deck, plunge pools and customised interior. 
Tranquility's interior was designed by Andrew Winch and along with Travatino Veluto marble and bleached oak with wenge finishing, the decor has a subtle, oriental influence.  In the upper saloon, a fully operational, perspex-cased piano is a spectacular show piece, and there's a luxuriously comfortable lounge area as well as a formal dining room for 12.
46m superyacht Moatize crashes into a wharf with a restaurant
On Saturday evening, a 45.6-metre superyacht Moatize smashed into Cairns marina (Queensland, Australia) while attempting to moor. The port has remained closed since the accident, reports Sunrise.
The vessel crashed into the port heading to the converted-trawler restaurant Prawn Star Cairns, making diners rush out of their seats. Fortunately, no one of the restaurants full capacity of 60 got injured though.
According to some reports, a mechanical problem caused one of the yacht's engines to lock into full speed. Meanwhile, the crew frantically tried to minimise possible damage. 
The crew members were seen at the bow waving their arms and warning people to move way, while the others dropped the anchor at the time. Thus, they managed to slow down the vessel quickly, ensuring other boats at the port got only slightly damaged.
The captain of the Moatize told 7NEWS Cairns that the starboard gear stuck as they were making a tight turn. No fuel spills were reported, although the marina operators are still investigating.
The Prawn Star had to close after the crash, as the superyacht had damaged the berthing pontoon. Still, the restaurant's business manager Kay Green told the ABC remained positive on the restaurant to be back up shortly.
'Our crew handled it perfectly, they kept their calm, got everyone off the boats and got everyone settled down and since then the spirit of co-operation has been fantastic,' she said.
With interior volume of 509 tons, the yacht can accommodate up to 12 guests within interior designs by Redman Whiteley and exterior designs by Dubois Naval Architects.
Canadian billionaire's 96m superyacht Faith spotted in Sardinia
The 96.55-metre Feadship superyacht Faith has been recently spotted at anchor in the bay of Cala di Volpe in Porto Cervo, Sardiania. The vessel is believed to belong to Lawrence Stroll, a Canadian billionaire with current net worth of $2.6 billion. According to Forbes, the owner's previous yacht was sold to a renowned fashion designer Tommy Hilfiger.
Lawrence Stroll is known for masterminding the American fashion brand Michael Kors' hugely successful IPO in 2011 with a Hong Kong fashion tycoon Silas Cho being his business partner. Thus, the largest part of his fortune comes from selling his shares in Michael Kors; with the last stake sold in 2014. Moreover, Mr Stroll has been a part-owner of the SportPesa Racing Point F1 Team Formula 1 team since 2018.
First known under the name Vertigo, the superyacht was built by Dutch yard Feadship in 2016. Redman Whiteley Dixon was responsible for the exterior design of the vessel with a steel hull and aluminium superstructure, while Chahan Interior developed the interiors and De Voogt Naval Architects worked on the naval architecture. 
The elegant curves of Faith's streamlined profile feature proportion and harmony, with the same applied to the characteristically Feadship lines of her flared bow, which features a games deck and helicopter landing pad with a hangar for a Bell 429 WLG helicopter below. 
The sweeping hull line leads down and aft towards the main deck aft, home to an extraordinary swimming pool made of glass panels that also form the ceiling of the beach club below. Creating this 68-millimetre-thick construction involved laminating together five layers of clear glass interspersed with foil. To make matters even more complex, the deep end of the 42,000-litre pool has an S curved shape and descends to 2.5 metres. 
The vast sea-level beach club beneath the pool almost doubles in size when the transom and fold-down side terraces are open. Doors in the hull further forward allow launching Vertigo's custom tenders, which are Feadship-certified in a partnership with Tenderworks.
The yacht's main deck is a home to a cinema and serves as a prime real estate location for the guest accommodation section, which includes six staterooms (two VIPs), a hairdressing saloon and a dedicated pantry.
The vessel's interiors feature large floor-to-ceiling windows maximising the natural light and ocean vistas. Set-piece elements include the double-sided fireplace in limestone & quartz and decorative glass screens that separate the main lounge from the dining area forward, as well as the floating staircase which combines stainless steel, multi- textured stone and blue leather with a wealth of lighting in an exceptionally detailed way.
Overall, the superyacht accommodates up to 18 guests, as well as a crew of 34. The owner's cabin is located on its own private deck, highlighted by an imposing full-beam forward-facing stateroom with 180-degree views and a three-metre-high skylight ceiling above the bed. 
77m explorer superyacht Yersin joins charter fleet from EUR 600,000 per week
76.6-metre explorer superyacht Yersin has just joint charter market for the first time, with SuperYachtsMonaco appointed as her central agent. Built by French shipyard Pirou in 2015, the vessel is now available from €600,000 per week.
Named after the legendary 19th-century scientist and explorer, Yersin strives to combine state-of-the-art technology with a range of 15,000 nautical miles for serious exploring.
Boasting a full-displacement steel hull and aluminium superstructure, Yersin has Ice-Class classification for all-weather sailing, with her exterior profile was designed by Pierre Jacques Kubis. Conceived as eco-friendly world cruiser, Yersin has been awarded with Clean class notation for her potentially low impact on the environment. 
The yacht's versatile layout includes accommodation for large groups plus ample space for pilots and local guides. Her key onboard features include a media centre, library, private cinema, onboard spa, observatory and a vast sundeck with a swimming pool. In addition, Yersin disposes of onboard dining options including two large formal dining rooms for 12, along with two bars.
Yersin's interior can accommodate up to 12 guests across a master suite, VIP stateroom, two doubles and four twin cabins. Finished in light oak with steel and leather accents, each cabin features a full ensuite bathroom plus IT and entertainment systems. The yacht also has accommodation for a 24-person crew with additional cabins for helicopter/seaplane pilots.
Located on the upper deck, Yersin's full-beam master suite features a chic modern design with oak flooring and Zebrano veneers. Opening onto a private deck area, the suite comes with a kitchenette, an office and an all-white bathroom finished in Corian quartz with a luminotherapy shower.
Styled by the owner's own design team, Yersin's light interior has a fresh modern feel, finished in contrasting shades of oak and Zebrano, while overhead sky-lights highlight her collection of modern art, and a six-level elevator provides guests with easy access to each deck.
On the lower deck, Yersin has a spa and gym area to meet onboard fitness and wellbeing requirements. The area is equipped with a hammam, hairdresser, massage room and spa pool.
The vessel's top deck is dedicated to relaxation with a large swimming pool and built-in sunbeds and loungers for unwinding in the sunshine. A shaded outdoor lounge area is the perfect spot for after-dinner drinks as the sun goes down.