Latest news
48-metre superyacht concept Nava Nera and other yacht news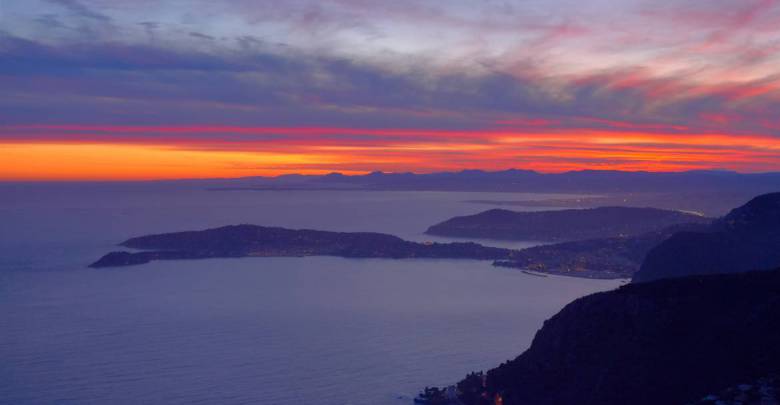 We selected for you top 5 yacht stories of the last week at Yacht Harbour.
48-metre superyacht concept Nava Nera
A design that is asymmetrical in nature. The 48-metre superyacht concept by Aras Kazar is represented by clean sharp lines, incorporating surfaces such as black walnut-wood-planks, a high gloss black hull with a raised matte snakeskin design, with raised glass sides and edges accentuated by gold.
Nave Nera is designed to reach a maximum speed of 40 knots; characterized by a wider body and lower centre gravity which provides more stability even on rough seas. This superyacht concept is to be equipped with three engines that can generate up to 8,200 horsepower.
The convertible front deck provides great aerodynamics and offers protection to the Jacuzzi area during the ride. The front deck unfolds and disappears into the deck with a push of a button.
Inside layout includes two guest cabins, a master cabin and crew cabin, all very spacious in size. The interior design is dramatic yet clean and simple, soft Italian leathers mix with European upholstery and touches of gold.
40-metre superyacht Viatoris delivered by Conrad
In May, 2018 YachtHarbour reported that 40-metre superyacht Viatoris was launched by Conrad Shipyard. Now, Polish boatbuilder Conrad Shipyard has delivered its largest yacht to date, the 40-metre superyacht Viatoris. After development period and a building time of two years, the Conrad C133 named Viatoris, will be not only the largest yacht to-date for the Conrad Shipyard, but also the largest luxury motoryacht ever built in Poland. She will be premiered at the Monaco Yacht Show 2018. Viatoris is set to leave Poland to head north to the fjords of Norway. She will then make stops at other northern European cities before proceeding to her base in Croatia.
Reymond Langton Design was commissioned by Conrad Shipyard to create this graceful 40-meter luxury yacht for an experienced yachtsman and repeat client of the yard. The design brief was for an elegant, yet aggressive vessel that has modern and unique lines, which will remain timelessly stylish. Built to the highest Northern European standards, she features finest luxury interiors and a layout with elements of a much larger yacht. Conrad Shipyard is pleased to announce that this harmonious marriage between the prestigious design by Britain's Reymond Langton and proven naval architecture by Diana Yacht Design of the Netherlands, in partnership with Conrad Shipyard's world class Polish engineering and craftsmanship, is now offered as a semi-custom model.
With a focus on safety, quality, and efficiency, this full-displacement luxury motor yacht was engineered to meet the most demanding technical and safety standards of Lloyd's Register and MCA. Built with a robust steel hull and a light aluminum superstructure, we worked with the most trusted specialists, consultants, and surveyors, using only the best equipment available. The result is a luxury yacht that can safely, efficiently, and comfortably cross the Atlantic while being operated by a relatively small crew.
Luxury and highest quality has been the guiding theme throughout this outstanding vessel, and the interior design and finishing are no different. Designed by Conrad Shipyard's in-house design team in close cooperation with the owner, the interiors boast finest materials and elegant yet understated design details, which are both aesthetic and functional. Decorations were sourced from Europe's top design houses in London, Milan, and Paris. Conrad Shipyard's design team happily works directly with the owner, or designer of choice, to create custom interiors to meet our clients' vision.
Viatoris will be presented at the Monaco Yacht Show 2018
Ferretti Yachts to celebrate their 50th anniversary in Venice
Three days of emotional events to celebrate the historic brand of the Italian boat industry, sealed by a flyover by Frecce Tricolori. Great expectations for the debut of the new flybridge Ferretti Yachts 670 at the Arsenale.
Venice, June 20th 2018 – Ferretti Group chose Venice as the venue for the 50th anniversary of Ferretti Yachts, scheduled between Piazza San Marco and the Arsenale from June 22nd to 24th 2018.
A very special appointment for Ferretti Group that is celebrating the 50th anniversary at the Serenissima with an exclusive three-day event. Ferretti Yachts owners from all over the world are involved, together with the city, in an exciting program dedicated to art, entertainment and Italian culture.
Thank to the availability of the Navy, the Venice Arsenal is exceptionally open to the City and 11 wonderful yachts from 45 to 96 feet, including the new world premiere Ferretti Yachts 670, are moored within the Darsena Nuovissima.
The Venice Arsenal also played host to the second evening of the 50th anniversary: on Saturday, June 23rd, where guests attended a dinner made by Cipriani, myth of Venetian fine dining in the world, and the concert of a great Italian artist.
Volvo Penta unveils pioneering self-docking yacht technology
Aiming to tackle one of boating's most stressful maneuvers – docking – Volvo Penta has revealed an advanced self-docking solution, targeted for launch in 2020.
The Gothenburg, Sweden, stopover of the Volvo Ocean Race was the scene for the unveiling of what could be the most sought-after system in modern boating – Volvo Penta's self-docking system. In a live demonstration, a 68 ft yacht fitted with the technology skillfully maneuvered itself into the tightest of spaces between two of the Volvo Ocean Race 65 racing yachts.
Prototypes of Volvo Penta's self-docking technology are currently undergoing development trials. The automated docking capability comes due to the onboard electronic vessel control system (EVC), which computes steering and drive calculations in relation to the boat's actual position and four sensors sited on the intended berth.
Another attention-grabbing feature of the forthcoming system is that it will be available not only for the latest IPS equipped boats – a retrofit version of the function is also planned, something that would make an attractive upgrade to thousands of boat owners.
Safety is a primary factor in the ongoing development of the feature and, as with similar 'self-parking' technology in the automotive world, Volvo Penta's docking system is not designed to be fully autonomous. While the system will also feature surround sensors that provide anti-collision alert and avoidance, the captain needs to remain at the helm during the docking process, ready to intervene if necessary.
77-metre superyacht Go delivered by Turquoise Yachts
Following the recent successful launch of the 53-metre superyacht Tala, Turquoise Yachts is proud to announce the successful delivery of Go (ex. project NB63). In January, 2017 YachtHarbour has announced that 77m in-build Turquoise project sold. In March, 2017, Turquoise transfered its 77m project to Istanbul Shipyard for final outfitting. Finally, in March, 2018, 77-metre yacht Go was launched by Turquoise. The yacht was sold to her European owners by Burgess, which means its their fifth collaboration with Turquoise. Previous four new build projects were also introduced by Burgess.
Go becomes the largest yard's yacht to date. At 77m/ 253ft, Go is designed by London-based H2 Design for an European owner and is a leading-edge new generation yacht. Her design is based on the platform of 72-meter Vicky. European owner bought the yacht project already at a construction period in the early 2017.
Completed in record time
Following the completion of the hull and superstructure, Go was launched in just 12 months and delivered only 3 months after that. Go is result of a collaboration between Turquoise and H2 Yacht Design, who are responsible for its exterior design and it is an evolution of multiple awards winner of 2013 – 72-metre Vicky built by the yard in 2012. Go is an refined version of this elegant yacht with a modern twist. Well proportioned and graceful, she is the largest yacht designed and built by Turquoise.
Although a familiarity is noticeable, her profile is more sleek, clean and incorporates a stretched arch that runs all the way round the aft of the vessel. Furthermore the extra length and increase in the beam made possible to add an additional deck. This makes possible a spacious owners deck with a forward facing suite with uninterrupted views over the bow and access to a private deck area with jacuzzi.
Go departed the shipyard for her maiden voyage, and will be cruising the Mediterranean this summer. Stunning, luxurious, and comfortable, Turquoise Yachts' flagship vessel coincidentally sports a sharp-looking hull-painted a memorable turquoise!
Go will make her world debut at the Monaco Yacht Show in September.