Latest news
49m Elaldrea+ delivered by Benetti for repeat client and other yacht news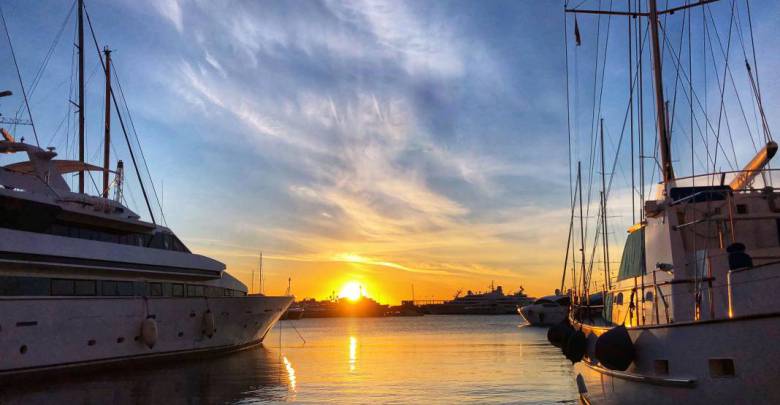 We selected for you top 5 yacht stories of the last week at Yacht Harbour.
49m Elaldrea+ delivered by Benetti for repeat client
Initially launched in March 2018, the 49-meter Elaldrea+ has now been delivered to her owner after interior outfitting and sea trials. Designed by Argentinian designer, Horacio Bozzo, the yacht features a swimming pool forwards on the bow.
Built with a 5-cabin layout that includes a full beam master suite on the main deck as well as four guest cabins on the lower deck, Elaldrea+ was designed for comfortable family living according to Horacio Bozzo.
Key design features include a skylight in the beach club that also comes complete with an aft-facing porthole, which allows the area to be used both when at anchor or underway. When the transom door is open, the beach club area spans an impressive 25 square meters.
Other highlights include a large swimming pool located forward on the Portuguese deck, which can be filled with seawater, as well as a second 4 by 2m pool can be found on the sundeck with an American bar set up and 50-inch TV. The yacht will have a 4,000nm range at 10 knots.
New Heights: How Azimut-Benetti is taking over the market
Established in 1873, Benetti went a long way from building wooden boats to posting a €1 billion turnover in 2008. Stronger than ever, the Italian group is now on its way to expanding its reach into the 100-meter plus market, tightening its grasp on yachting.
Benetti's story starts with its foundation by Lorenzo Benetti in 1873 to manufacture local wooden boats. After WW2, the need for wooden boats had disappeared and the company started building steel, pleasure crafts. By the 1960s, it was creating some of the world's first superyachts.
Its strongest push came with the acquisition of the yard by Azimut in 1985, resulting in the Azimut Benetti group, which still exists to this day. Propelled by commercial successes and a cooperation with then unknown designer Stefano Righini, the group went on a buying spree. 
Amongst its purchases, the Gobbi shipyard, which manufactures its Atlantis range today, Fraser Yachts, the brokerage house, as well as Marina di Varazze and the Royal Yacht Club in Moscow. By 2008, the group built its way to a €1 billion turnover.
As the subprime crisis hit yachting, leaving many shipyards to shut down, the whole market, including Benetti, which was able to push through strongly nevertheless. Amongst yachts built in that period were Staluppi's 61-meter Diamonds are Forever and Nick Candy's 63-meter 11-11 amongst others.
By 2016, Azimut-Benetti's turnover had risen again to near €700 million, marking 3 years of consecutive growth. Throughout this time, Benetti's most visible products, 30 to 60-meter yachts remained highly attractive to charter clients, some of which started buying them again as the market picked up.
Whilst most visible through Benetti yachts in the mid-size range, the group's influence on yachting spread deeply throughout the market in different spaces. Azimut, a leader in the construction of yachts of up to 30 meters, has become a reference in the space, acting as a gateway drug to the group's yachts.
Rosetti Superyachts confirms 1st ever yacht sold
Italian firm Rosetti Superyachts has confirmed the sale of its first ever yacht. Sold to a European client, the 38-meter steel-hulled explorer yacht will be built to a concept designed by Hydro Tec, at the San Vitale shipyard in Ravenna, Italy.
Scheduled to be delivered within 24 months of the start of the construction, Rosetti indicates that more information on the 38-meter yacht will be released in January. Based at the San Vitale shipyard, Rosetti says it has the capability to build yachts and supply vessels of up to 140 meters in length.
Although Rosetti Superyachts was founded only in 2017 to try to compete in the superyacht space, the startup is part of the larger Rosetti Marino that was established in 1925, which primarily focuses on engineering and construction of off-shore plants and commercial ships such as ocean-going tugs and supply vessels. Its market cap now sits at €164 million on the Milan stock exchange.
109m Oceanco Project Bravo on sea trials
Footage on social media now shows that the 109-meter Oceanco, Project Bravo is ongoing sea trials. This follows the yacht being launched earlier last month. Designed by Nuvolari Lenard and Reymond Langton, the yacht is expected to be delivered by the end of this year.
After the innovations introduced with "Alfa Nero", Oceanco Asked us to "raise the bar" and create another remarkable and revolutionary design, says Dan Lenard, senior partner at Nuvolari-Lenard. "Our approach with Bravo was to maintain a stunningly sleek profile without sacrificing any interior space. This new exterior style concept is bound to create a new design stream. It is important to us that we started this new stream together with Oceanco"
56m Perini Navi Voyager moves closer to completion
The first new build in Perini Navi's Voyager line is moving closer to completion as the new-build has now arrived to the yard's La Spezia facility. This follows from the yacht completing the first step of its construction at the yard's facility in Turkey.
Perini Navi had announced the sale of this motor yacht to their client back in October 2017. Designed by Philippe Briand, similarly to the 73-meter Grace E built by the group, the tri-deck has 6 cabins spread across the main and lower deck with the owner's cabin located on the upper deck facing forward.