Latest news
55-metre wooden phinisi yacht Prana launched in Indonesia and other yacht news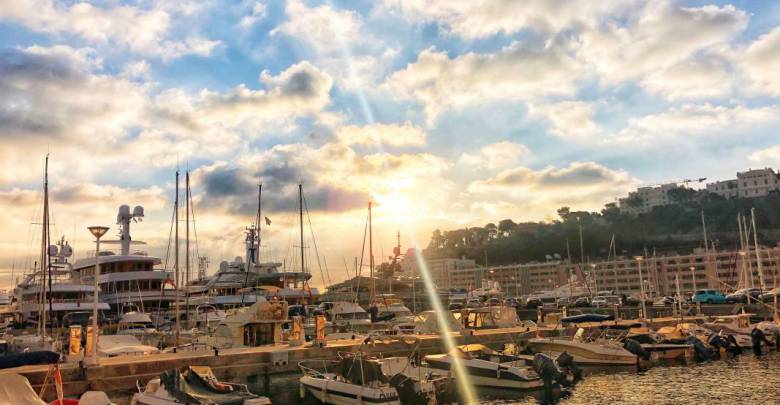 We selected for you top 5 yacht stories of the last week at Yacht Harbour.
55-metre wooden phinisi yacht Prana launched in Indonesia
Commissioned by the Ibiza-based boutique hotel brand Atzaro, Prana was expertly hand-crafted in Bira, Sulawesi over a 21 months period.
The ancient boat-building traditions of the seafaring Bugis tribe inspired the design of Prana, Yacht Sourcing's masterpiece of ironwood and teak. Constructed using time-honoured techniques, the two-masted phinisi yacht took 21 months to complete, from the laying of the keel, hull and bulkheads to finishing the superstructure, decks and soft furnishing.
Launched earlier this month, Prana boasts nine spacious ensuite cabins over four decks, a yoga terrace, numerous indoor and outdoor living and dining spaces, a dedicated spa, a water sports platform and a cinema under the stars. Prana was on her maiden voyage from Bali to Labuan Bajo in Flores and is now available for sailing, diving or retreat charters through Indonesia's exotic Eastern destinations, including Komodo National Park, the Banda Islands and Raja Ampat.
50-metre Heesen 50 Steel Omaha delivered 
In March 2017 Heesen Heesen unveiled 50-metre Project Maia. Later, they shared more information on Project Maia. In December 2017 Project Maia was sold. In April, 2018 50-metre Project Maia launched by Heesen and named Omaha.
Now, the Dutch shipbuilder Heesen announced that the first yacht in their new 50 metre Steel class is delivered. Hull 18350, christened Omaha, was delivered to her owners after her sea trials in the North Sea, with weather conditions ranging from calm to moderate.
Omaha reached the speed of 16 knots, and showed extremely manoeuvrability in all conditions thanks to her large rudders in combination with the power steering unit. She is fitted with two 2,682hp MTU engines, she has a range of 3,800 nautical miles while cruising at speed of 12 knots. Her round bilge steel hull with bulbous bow provides great comfort for the guests, exceptional sea keeping and unparalleled performance.
This 50-metre steel yacht's building started on speculation under the project name 'Maia' and was sold by Chris Collins of Ocean Independence, who represented the interests of the owners during the construction, along with the owners' representative Wayne Foulis.
63-metre Rossinavi superyacht Utopia IV tour
In March 2018, YachtHarbour has reported that 63-metre yacht Project Vector has been launched by the Italian shipyard Rossinavi in their Viareggio-based yard and christened Utopia IV. The yacht project was commissioned by an American client in November 2014.
This fast displacement yacht boasts an exterior design by Team For Design, which balances between elegance and attitude. The yard itself describes it as the compromise between a tri-deck motor yacht and a speed boat. Key features do include 70 square metre beach club, 3 spa pools and a touch-and-go helipad.
Her naval architecture is by the Italian studio Arrabito Naval Architects. Gobbi's studio also designed the interior, which includes rich wood panelling to divide the main-deck saloon from the dining area.With a fast displacement hull, Utopia IV is powered with 4 Rolls Royce engines as well as four Kamewa waterjets, can reach a top speed of 28 knots and an cruising speed of 15 knots. She can easily reach a cruising speed of 18 knots using only 35% of propulsion power.
The striking new 87-metre superyacht Lonian
The 87-metre Feadship Lonian has just come out of one of the construction halls at the yard in Aalsmeer was previously known as Project 700. She has four decks, fitted with Jacuzzi, helipad, swimming pool and tender garage. The mast is already installed.
This striking 87-metre beauty is already outside so she can have various exterior elements added in advance of the official launch. What we can tell you for now is that her lovely exterior styling is by Sinot Exclusive Yacht Design, as is the interior, the latter in cooperation with Richard Hallberg Interior Design.
It's also a given that the accommodations for the owners and their twelve guests will be of the very highest standards, as will the service be by 27 crew.
65-metre Codecasa superyacht hull F74 with delivery in 2019
In April, 2017 YachtHarbour has announced that 65m superyacht is under construction at Codecasa. Now, Codecasa Shipyards are pleased to announce that the new Codecasa 65 – hull F74 has moved from the production site in the Darsena dei Navicelli in Pisa to the Viareggio facility, where the outfitting and finishing of the yacht will be completed.
This elegant five-deck, high tensile steel and aluminum motor yacht features large and comfortable spaces on her five decks. The Style Department of Codecasa Shipyards is working on the selection of the details of the Interiors of the yacht in close co-operation with the design studio personally chosen by the Owner.
The yacht is being built fully compliant to LY3 standards and equipped with 2 Caterpillar engines and will reach a maximum speed of 17 knots at light displacement. The delivery is scheduled in Summer 2019.