Latest news
65-meter hydrogen-fueled superyacht concept by VSY and other yacht news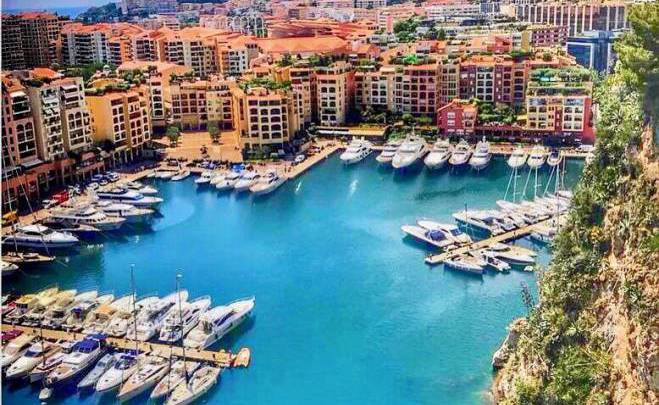 We selected for you top 5 yacht stories of the last week at Yacht Harbour.
65-meter hydrogen-fueled superyacht concept by VSY
VSY have signed a partnership agreement with Siemens and Lloyd's Register to develop a project for the application of hydrogen fuel cells technology on a special version of the brand-new VSY 65m Waterecho project by Espen Øino. Designed for true sea lovers by one of the most talented and recognized pens in the yachting world, the VSY 65m Waterecho is a perfect blend of absolute comfort and sustainability with the aim to increase the conscious luxury yacht building.
Siemens is very sensitive to the development of environmentally friendly and profitable solutions for the marine and shipbuilding sector. These are vital to meet strict environmental requirements while still running ships economically. That is why Siemens answers with an integrated energy and propulsion system, specifically designed for marine and ship industry, such as SISHIP BlueDrive. The SISHIP BlueDrive Family offers customized scalable uniform-topology of energy and drive solutions, also for smaller applications such as yachts. This solution enables an easy integration of battery systems (such as Siemens' own produced BlueVaultTM) and has been recently consolidated through a partnership with the Swedish producer of fuel cell modules, PowerCell Sweden AB, in order to drive forward the integration of fuel cell modules in shipping and to develop an energy supply system for vessels which is based on fuel cells.
90-meter Triton : ex Royal Navy vessel to be converted
98-meter ex-navy vessel Triton is now listed for sale with Ocean Independence. Jointly developed by the US and UK governments, she was most recently in service with the Australian border force. Triton is ideally suited for conversion to a state of the art superyacht support.
Triton was a joint research project into trimaran hulls for Naval use. The key features are stability, endurance, relatively high speed and low operating costs. Triton is ready to be used as she is or we can offer a bespoke Naval Architect service to look at converting her to either a Superyacht support vessel or a Superyacht for those looking for Naval ship appearance and design.
All new 11-meter Aston Martin yacht is launched in the Middle East
Luxury automotive brand Aston Martin, in partnership with UK yacht builder Quintessence Yachts, has launched the ultimate powerboat – named the AM37. As part of their continued focus on international growth, the partners are pleased to announce the appointment of Bush & Noble International Yacht Brokerage as the official Middle East broker for the luxury powerboat.
The AM37 can be personalised to suit the needs and taste of every owner and key features include an Aston Martin steering wheel, innovative electro-hydraulic bimini, maximum speed of 50 knots, and a lower deck saloon area with a convertible berth for two.
Sold : 41-meter superyacht GTT135 with the Porsche design
Following the successful deliveries of multiple award-winning Jetsetter in 2017 and the GTT 115 Hybrid by Studio Porsche in 2018, Dynamiq is proud to announce the sale of a new 41m Gran Turismo Transatlantic superyacht (GTT 135).
Characterised by the aggressive exterior styling that has come to characterise the brand, the all-new model will be built in aluminium, Sealium and carbon fibre based on a Fast Displacement Hull Form by Van Oossanen Naval Architects. Designed with hydrodynamic excellence in mind, close attention has been paid to obtaining optimal weight distribution and a low centre of gravity. A Hull Vane will provide a 20% reduction in vertical accelerations (pitching) and reduce resistance by as much as 30%.
Together with a super-efficient Voith Linear Jet propulsion package, these technical features will enable the GTT 135 to comfortable cruise at a top speed of 20+ knots in displacement mode and have a Transat range of more than 3,000 nm at 12 knots.
Like all the models in the Dynamiq range, the GTT 135 comes with a huge sundeck of 120 sqm and features both a pool on the main deck aft and a Jacuzzi on the sundeck. Accommodation is for 10 guests in five spacious cabins, including a full-beam owner's stateroom on the lower deck for exceptional motion comfort.
Life on board 48-meter superyacht Nerissa by Bilgin
Nerissa, the first of the 48-meter Bilgin 156 series, was launched on the 26th July after 23 months of construction. The graceful lines and perfect proportions of the vessel from Unique Yacht Design were immediately catching the eye and drawings compliments from all persons witnessing the event. Nerissa has an original interior design by H2 Yacht Design with naval architecture by Unique Yacht Design of Antalya. She is a full-displacement motor yacht, with a hi-tensile steel hull and aluminium superstructure, capable of cruising beyond 4,000 miles and reaching a top speed of 16 knots.