Latest news
6th International Four Hands Piano Competition: New Talent Charms Monte Carlo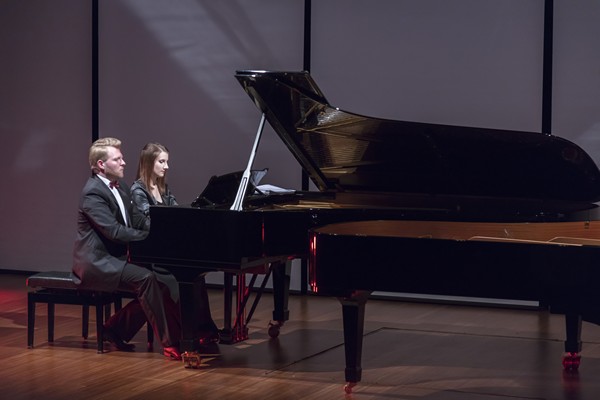 For lovers of piano and music there is nothing more exhilarating than experiencing the delight of a four-hands piano competition accompanied by the Monte Carlo Solistes Orchestra guided by Jean Louis Dedieu.
The degree of difficulty and finesse and synchronization that each couple bring to the rendition is inspiring to watch, never mind the beauty of the music.
Under the patronage of HSH Prince Albert, the Lions Club of Monaco presented to the Principality the 6th International Piano Competition for four hands on December 15th, 2018. Pianists competed for the prestigious Bank Edmond de Rothschild Prize.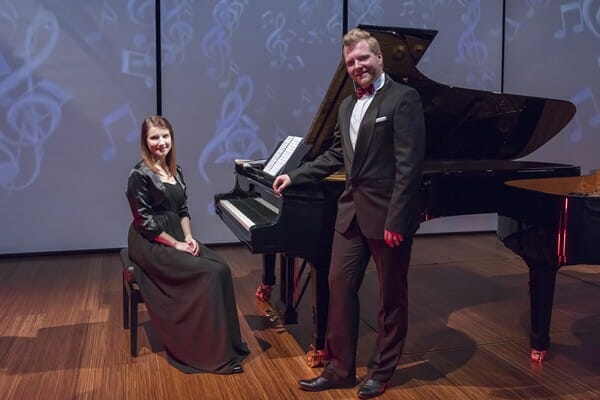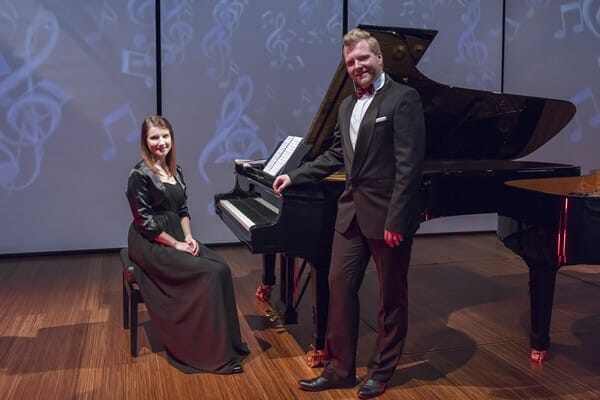 It took place at the Hermitage in Monte Carlo and the winners, perhaps unexpectedly, were pianists who do not dedicate themselves to playing and competing together regularly in four hands competitions. All the more credit to them because it takes months of practice together to master the art of four-hands-playing to this level of perfection. Vlad Ferrari had delighted the audience with a composition at the opening of the evening.
Leading performances were by two Japanese pianists and a Polish duo who had the Jury and the 130 people in the audience mesmerized. One would not envy the Jury the task of deciding between couples playing at that level of virtuosity.  The Japanese pianists are already renowned as accomplished in this art. They play regularly in exhibition and certainly could have been expected to be in the running for first prize. On this occasion it was the talented Polish pair who were selected by the Jury as the winners.  
Congratulations go to 23 year old Anna Wielgus and Grzegorz Nowak. It is no small feat pipping Keiko Kawabata and Ryosuke Yanase for first prize.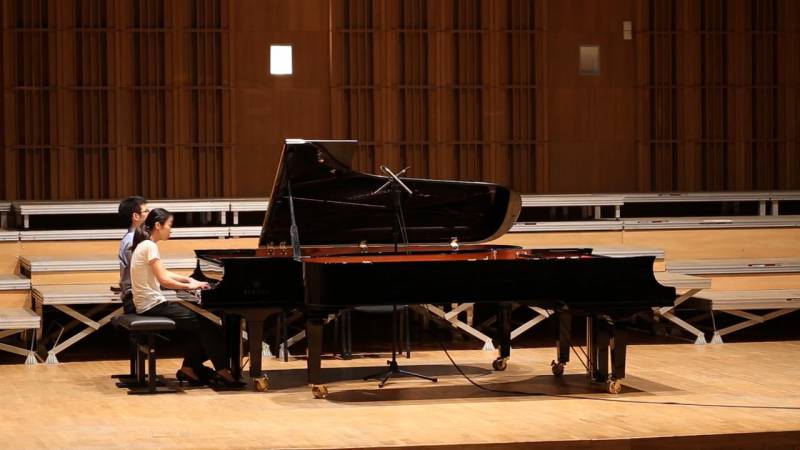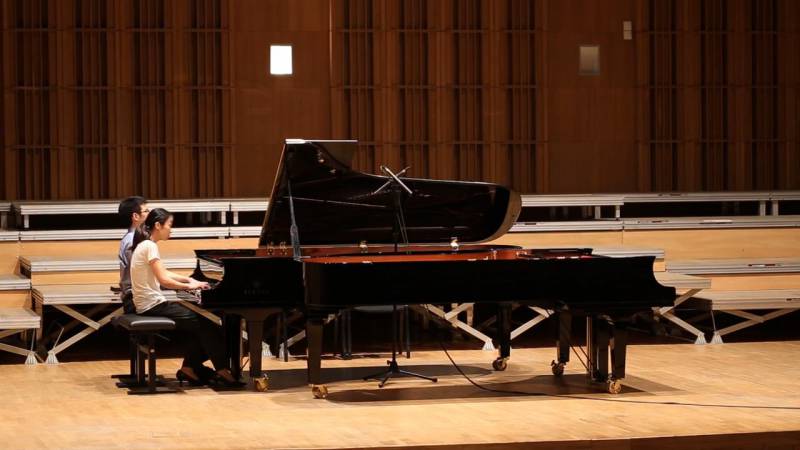 The Japanese duo nevertheless would have no doubt been very honoured with receiving the Audience Award at this International Gala Competition in Monaco.
Distinguishing themselves also were a young duo from the Rainier III Académie of Music. The Academy never fails to please an audience with the virtuosity of their students. On this occasion it was Alexei Dimitriadis (Russian) and Yanis Farrugia (French)who charmed everyone at the Gala.
The work by composer John Carmichael "Concert Folclorico" was featured in this year's competition.
Adding prestige, sponsorship and support to the occasion, in addition to the Lions Club, were the Mairie of Monaco and Bank Edmond de Rothschild. In addition, Amitie sans Frontieres, the Rotary and Zonta Club were notably supportive. Mayor Georges Marsan gathered with President of the Lions Club, Pierre Briere and the Director of the Rainier III Acadamy of Music, Christian Tourniare to express their support and appreciation.

The Gala ended to great applause with the popularity of this genre of piano playing gaining ground with each competition.