Latest news
75 students awarded at Monegasque Language Competition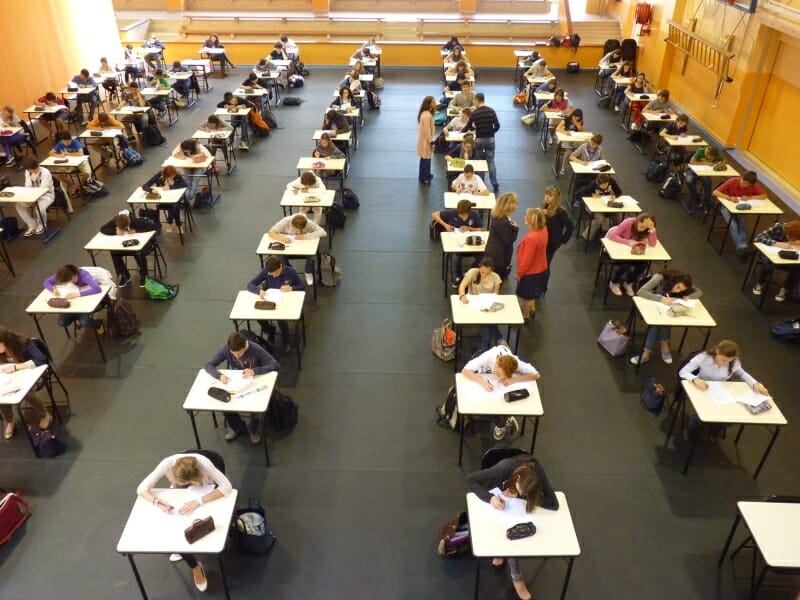 The traditional Monegasque Language Competition awards ceremony took place in the Court of Honour at the Town Hall on Monday 18 June 2018. A highly anticipated event for the 75 award-winning students, their families and their teachers.
The evening took place in the presence of HSH the Sovereign Prince, Baroness Elisabeth-Ann de Massy and her daughter Mélanie-Antoinette de Massy, ​​Mayor Georges Marsan, members of the Communal Council, as well as representatives of the Sovereign House, the Princely Government and the highest authorities of the Principality. This year, 1,225 students, from 7th to 12th grade, took part in the qualifying rounds of the competition. 75 of them, having obtained the best results, were rewarded during the award ceremony.
The 'U Cantin d'A Roca' choir opened the ceremony to the sounds of the Monegasque hymn. Mayor Georges Marsan then welcomed the audience before giving the floor to Karyn Ardisson-Salopek, Communal Councillor and teacher of the Monegasque language in the institutions of the Principality, who read the list of winners.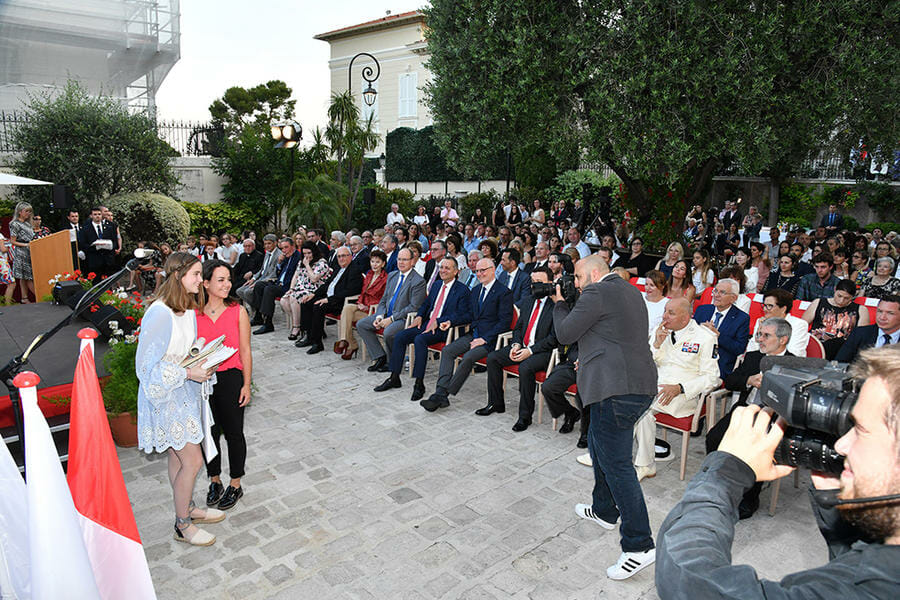 As the Mayor pointed out, the sustainability of this event, organized since 1976 by the Monaco City Council in collaboration with the Directorate of National Education, Youth and Sports, and with the participation of the National Committee of Monégasque Traditions, testifies to the deep attachment all generations have to the Monegasque language. In his speech, Georges Marsan also paid tribute to René Novella, a great Monegasque intellectual and President of the Academy of Dialect Languages, who died on 24 February. Driven by his passion for words and his deep affection for the Principality, he leaves behind thirty books dedicated to Monaco. His name remains forever closely linked to the history of the Principality.
In the middle of the evening, students and their teachers performed a theatrical break with a humorous skit by award-winning students.
Once again, the younger generation is helping keep our language alive, and with it, all our heritage and traditions.
Feliçitaçiùn a tüt'i alievi!