Latest news
80 Sunreef Power catamaran: interior's first look and other yacht news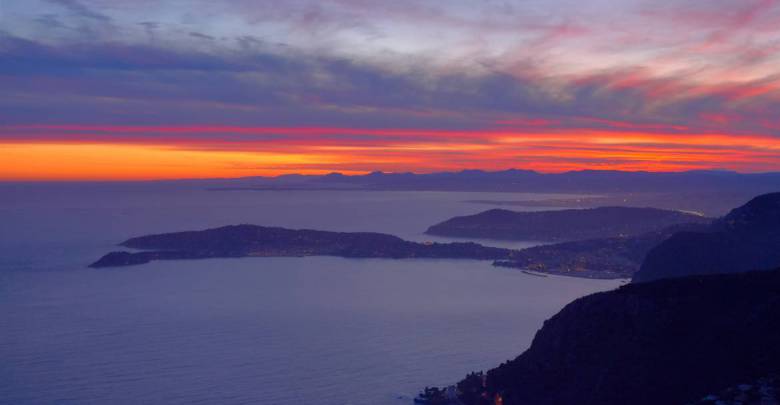 We selected for you top 4 yacht stories of the last week at Yacht Harbour.
80 Sunreef Power catamaran: interior's first look
Polish multihull Sunreef Yachts has announced that it has sold the first model of its 80 Sunreef Power catamaran range in September 2018. But only now has revealed the first interior renderings of the 24-metre motor yacht. A model due to be presented at 2019 Cannes Yachting Festival and delivered later this year.
Unveiled in May 2018, this in-house designed model is expected for long cruises and features "bold, contemporary hull styling". Sunreef Yachts has been setting the trends in the catamaran industry for years. The shipyard introduced the yachting world innovate solutions including the world's first flybridge on a luxury catamaran, the first double deck power catamaran with oceanic range, the first double deck sailing catamaran and one of latest power projects 150 Sunreef Power. The catamaran makes full use of the 12.1 beam with amazing amounts of space for sunning and lounging and a flybridge big enough to accommodate a spa pool, wet bar and plenty area of seating.
The main deck saloon layout is flexible, with the option to include a different size dining area and a variety of seating. There is also the possibility to have a bar and open galley on the main deck. The model's layout is open to customisation. One of the most spectacular features on board the 80 Sunreef Power is the master suite which can be set up in the bow section of the main deck. With a double bed facing the bow terrace, a bathroom with a walk-in shower, dressing and desk, the suite is bathed in sun from the skylight glazing. The same space can also be used to install a large lounge and access to the foredeck.
Legend: 77m explorer finds a new owner
Y.CO has announced the sale of the 77,4-meter expedition superyacht Legend. She was built in 1974 and called Giant I like an ice-breaking tug and firstly was used to clear passages for nuclear submarines into and out of Russia's ports. She was built by IHC Verschure in Holland and extensively rebuilt in 2016 at Icon Yachts into a luxury expedition superyacht. In 2017, she was first listed asking €46.5 million.
Since her re-launch, Legend has cruised from Antarctica to Greenland and beyond. After the completion of the technical and system upgrades, extensive modifications to her exterior were made. Her stern was extended by 3.6 meters and it was equipped with a swim platform. The project became the second led by her former owner, Jan Verkerk, following Sherakhan. She has a helicopter pad, on the forward deck there is the garage for a submarine and 4 tenders and many toys you can imagine from paddle boards to jet-skis to snow scooters and ice-diving equipment. So many features as a gym, a Balinese spa with sauna and massage room, Jacuzzi and beauty salon are available for guests. Also, a cinema room and entertainment system, a medical suite, and a swimming pool provide you with all the needed facilities.
Superyacht Johnson 80: the size doesn't matter
The Johnson 80 has just launched and it is making quite a splash in Taiwan. Johnson Yachts describes the new 24-meter hull as an entry-level superyacht, mainly because the Taiwan yard offers this model with the same high level of interior customization that has helped make the Johnson Yachts name over the last 30 years.
Bill Dixon at Dixon Yacht Design designed her exterior, keeping her lines consistent with other Johnson builds. The 180-degree vertical windows on the front of the superstructure offer a panoramic view from the main-deck interior. With the usual Johnson extra living and storage space, she provides everything that is necessary for comfortable cruising on different ways such a weekend or long-distance trip.
The Johnson 80 has a 6.30-meter beam that carries well forward, helping to create the interior volume. While Johnson Yachts has designs in place for multiple layouts, the owner of each hull is encouraged, to create their own one-of-a-kind yacht.
Comfortable interior spaces created by Karen Lynn Interior Design let the owner welcome family and friends relax in large groups or more private parties. The Johnson 80 has a space in the main-deck saloon, a living area located aft with a roomy L-shaped sofa and a pair of armchairs. The aft opens wide with a sliding door, combine interior and aft deck spaces.
The main deck is also a kitchen, where an open galley is set off with marble countertops with an island and breakfast bar. A table made from marble is surrounded by an expansive L-shaped dinette to take of the 180-degree views through the forward windows.
Baglietto presents 48m Silver Fox
A new 47,6-metre vessel from Italian shipyard's T-Line will take part in this year's Palm Beach International Boat Show. First known as project Baglietto 10228, the vessel has been later christened Silver Fox.
This is the second hull from the company's T-Line, the first one was reportedly delivered to an Mexican owner in 2017. With Silver Fox also first revealed in the USA, at Miami Yacht Show 2019, Michele Gavino, CEO of Baglietto, comments on the importance of US market for the company: "As a company, we see great potential for our brand in the Americas and we are honored by the compliments and admiration we have received since our grand debut during the Miami Yacht Show."
The sleek exteriors of a 9,5-metre-beam vessel were developed by Italian designer Francesco Paszkowski. Silver Fox is trademarked with a 140 m2 sundeck hosting dining and sunbathing areas and an infinity pool. The yacht also fits a side-loading superyacht tender garage, leaving the transom free for a proper beach club area, complete with gym and hammam.
Featuring 350-square-metre on-board space in general, Silver Fox can accommodate up to 12 guests within 6 cabins, including a master suite on the main deck and 2 doubles and 2 twin rooms with pullman berths on the lower deck.
Silver Fox' interiors, developed by Baglietto in-house team, transmit modern and luxurious layout. Key interior materials include Italian walnut combined with touches of gold and bronze, complemented with the Canaletto nut pattern used for the floors in the living areas.
Madsummer: third 90+ m Lurssen in a row launched
German yacht builder Lurssen has launched its superyacht project Fiji 16 months after her launch announcement. The 95-metre yacht with a 14-metre beam has been сhristened Madsummer and scheduled for delivery to a repeat owner in summer 2019.
The project was supervised by the owner's captain and brokerage company Moran Yacht & Ship during the construction period of nearly 2,5 years.
The yacht's exterior concept developed by British designer Harrison Eidsgaard focuses on maintenance of sleek and elegant lines within impressive volumes.
The vessel's main trademarks are 12-metre swimming pool and Jacuzzi laid at the aft deck and protected with glass bulwarks. That contributes to clean and uncluttered appearance of hull surfaces. Other decks are connected through exterior staircases and centerline openings.
Spacious beach club and spa zone with a sea terrace on the lower deck are on the list of Madsummer's special features. The bow is equipped with a helipad, while the sun deck aft features hidden crane in the bulwark, aimed  to handle an aeroboat. As to the upper deck, it is trademarked with walkable skylight and an integrated fireplace.