Latest news
A Bevy of World Champions Aim for New Records at Herculis Monaco 2023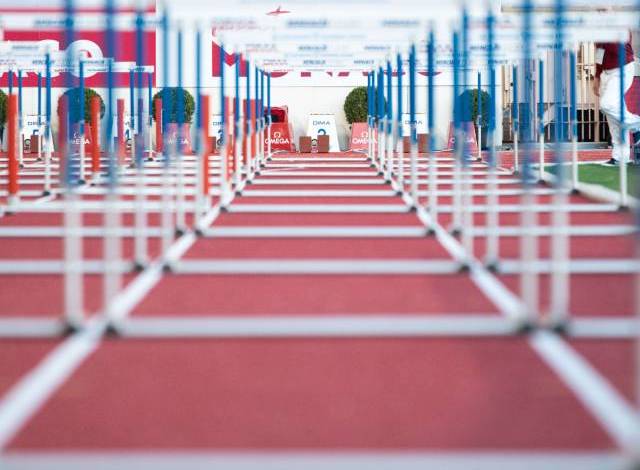 World and Olympic champions will be almost falling over each other to compete in the Principality's Louis II stadium for the Herculis Meet, this July 21st, fast approaching.
Everything kicks off at 6:40 pm with the female long jump which pits every conceivable champion against each other including: 
Malaika Mihambo, world and Olympic champion, 

Ivana Vuleta, indoor world champion and 

Jazmin Sawyers, indoor European champion 
But they'll have a run for their money given the 7m 08 jumped by Ackelia Smith who as part of the new generation is setting the pace this season. 
Not half an hour later you'll be treated to the spectacular men's pole vault where the athletes jump almost as high as the women jump long. Imagine scaling a bar over 6 metres high. That's what the star attraction Mondo Duplantis the world record holder has already jumped… 6m12 to be specific. Every time he breaks over 6 metres expect a party! 
Can they break 90 metres with the javelin. It's bit dangerous for wandering athletes if they do. The summer leader Czech Jakub Vadlejch has already achieved 89m51 this season. World champion, Anderson Peters, will be looking for his peak performance before the worlds in Budapest. He is more than capable of throwing over 90 metres. He's done it before! 
If you go to see the sprinting you should first catch the women sprinting to the high jump bar just a few minutes before 8 pm, trying to clear 2 metres. They've all done it, including Ukrainian Yaroslava Mahuchick (2m01 this year), Nicola Olyslagers (2m02) and Iryna Gerashchenko (2m). Even Belgian Nafissatou Thiam, heptathlon world champion could be a spoiler with a personal best of 2m02!
Ready Steady Go – they're off
Between 8pm and 9:30 is the premium sprinting of the evening meet. 
The men's 400m hurdles holds something special. Karsten Warholm is the reigning world champion, holder. He already has a time of 46.52 to his credit which this season is by far the best performance. Warholm set a jaw-dropping time in the Tokyo 2020 Olympics. Never count out Alison dos Santos. The Brazilian took the gold medal at the worlds last year in 46.26, setting a new personal best and South American record, showing he is capable of beating Warholm.
It's the turn of the women at 8:15 pm to run the 400 metres. 23 year old Sydney McLaughlin-Levrone currently holds the 400-metre hurdle world record and is the reigning world champion in that event. She is just as capable of winning 400 metres races and thus in Monaco is focussing for a flat out victory in the 400m. Just as in the Principality, she will also continue to focus on the 400 metres, instead of the hurdles, in the 2023 World Athletics Championships in Budapest.
It's worth noting that McLaughlin-Levrone also has run the 10th-fastest flat 400-metre race of any woman in history.
At 8:25 p.m. is the ever-popular 800 metres. The three medalists from the 2022 World Championships all line up again. Gold medalist Emmanuel Kipkurui Korir will aim to out-race Djamel Sedjati and Marco Arop again. But his two challengers are showing fast times this season of 1'43"40 and 1'43"30 respectively which is faster than Korir's winning time last year of 1'43"70.
Will Faith Kipyegon set a new world record in the women's mile scheduled for 8:35 p.m? She is already the record holder in the 1500 metres and 5000 metres. The world record was beaten in Monaco you will remember in 2019 in 4'12"33 by Sifan Hassan. 
Breaking up the sprint events will be the men's triple jump at 8:40 p.m. Portuguese Pedro Pichardo, world and Olympic champion, won in style by jumping 17m91 in Doha. Breathing down his neck will be Andy Diaz and Jaydon Hibbert. Don't rule out Christian Taylor either. Christian is the record holder of the meet since 2019 with his 17m82 and is two-time triple jump Olympic gold medallist and holder of at least four world titles. 
At 8:50 p.m., the women's 100m hurdles will feature athletes with two of the best worlds feats of the year, namely Jasmina Camacho-Quinn (12"31), reigning Olympic champion, and Kendra Harrison (12"35), Olympic vice-champion. 
At 9 p.m. the short distance sprints make way for the men's 5000m featuring what are billed as four of the ten best all-weather performers including Berihu Aregawi, with of 12'40"45 to his credit and Jacob Kiplimo who has run in 12'41"73. For the French representation look for Jimmy Gressier who will represent the tricolour. 
And then at 9:20 follows reigning world 200 metre champion, Jamaican Shericka Jackson. She achieved her personal best on the Monaco track in the 100m last year (10"71) so she will be more than comfortable in the Principality, this time running 200 metres. 
In the men's 3000m steeplechase, at 9:30 pm all eyes will be on Soufiane El Bakkali. The world champion will face Lamecha Girma, recent world record holder.
Finally, the men's 100m sprint race will end the Herculis event. Watch out for the guaranteed explosive striding of Ferdinand Omanyala (9"77) and Ackeem Blake (9"89).
World Records Aplenty Especially in Middle Distance 
The Herculis EBS meeting in Monaco had been the centre of four current world records in the middle distance: 1500m women (3'50"07, Genzebe Dibaba, in 2015), 3000m steeplechase women ( 8'44"32, Beatrice Chepkoech, in 2018), men's 5000m (12'35"36, Joshua Cheptegei, in 2020) and, of course, the women's mile (4'12"33, Sifan Hassan, in 2019).
Cross fingers for yet more world records!