Latest news
A "Carnival of Volpi" – Monaco Introduces the World to a Brazilian Legend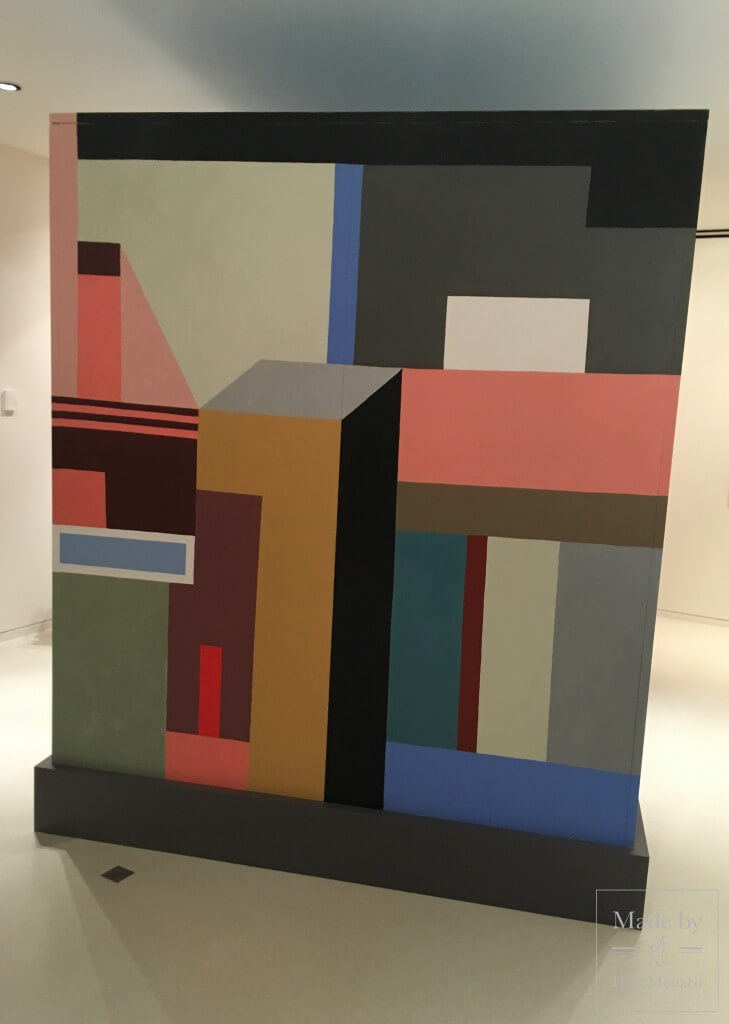 Alfredo Volpi is the pride of Brazil; born in Lucca Italy in 1896 he moved to Sao Paulo's Cambuci Italian neighbourhood in 1898. What today seems incredible is that so few people in Europe and the US know anything about his life and achievements. And so this unique showing by the New National Museum of Monaco at Villa Paloma is a breakthrough in internationalizing this amazing artist.
And the venue is perfect. Volpi's work was prolific. Imagine Villa Paloma with its generous spaces spread over several floors. This is the perfect setting to explore Volpi's career, starting from his early oil paintings in the '40s – mostly landscapes and cityscapes – to the tempera works of the '50s, '60s and '70s, in which the same subjects are metamorphosed into colourful geometric compositions where Volpi has the chance to make infinite colour variations on the same subject.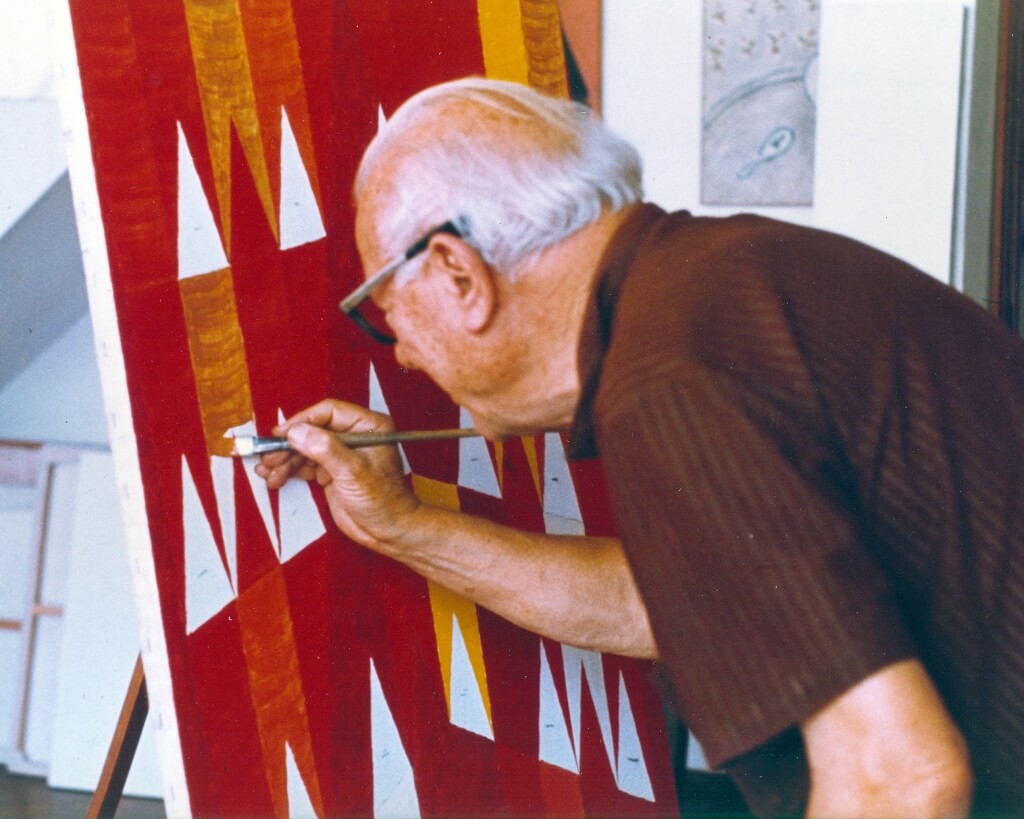 So as we make our own journey through Villa Paloma's rooms and climb floors, we climb through Volpi's life and career experiencing 70 of his works and retracing the history of this independent and self-taught painter who had a fascination for Matisse, for Morandi and also for the Italian early Renaissance. And as we also think of Matisse and Morandi we start to get a picture of the stature and contribution of Volpi to art. And maybe it is more in keeping with his personal odyssey in life that he is relatively unknown outside Brazil, yet recognized as an artistic giant there. Because despite the great success that he attained over the last three decades of his life, the story of Volpi is one of a simple reserved man devoted entirely to his work, and one who never forgot his humble origins. A man who every day, until the age of 88, would build his own frames and stretch the linen over them for his paintings, meticulously preparing the pigments and earth to create the magic of colour.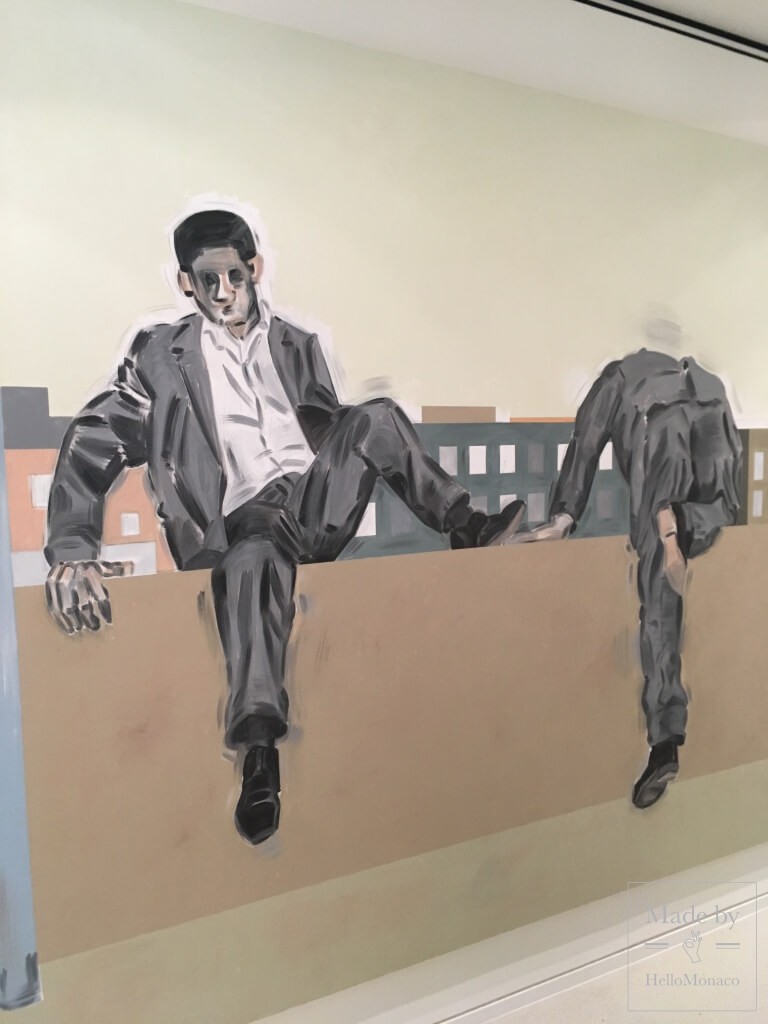 Volpi does not follow any defined school of art; he does not follow any conceptual program. That is his personal genius. "Volpi paints Volpi" as Willys de Castro wrote, perceiving the potential of the modernity of popular art and creating a unique synthesis between "high" and "low" art and between fine and naive art.
Exploring the Villa Paloma rooms Volpi the "colourist" shouts out at you, room after room. It is easy to see how, like Morandi for the Italians, Volpi became a real hero and legend in Brazil. For us, thanks to the New National Museum of Monaco our knowledge and appreciation is enriched by exposure to his genius; true an isolated genius yet definitely in the international vanguard movement – in the art world placed midway between the modernist, concrete and neo-concrete movements in Brazil.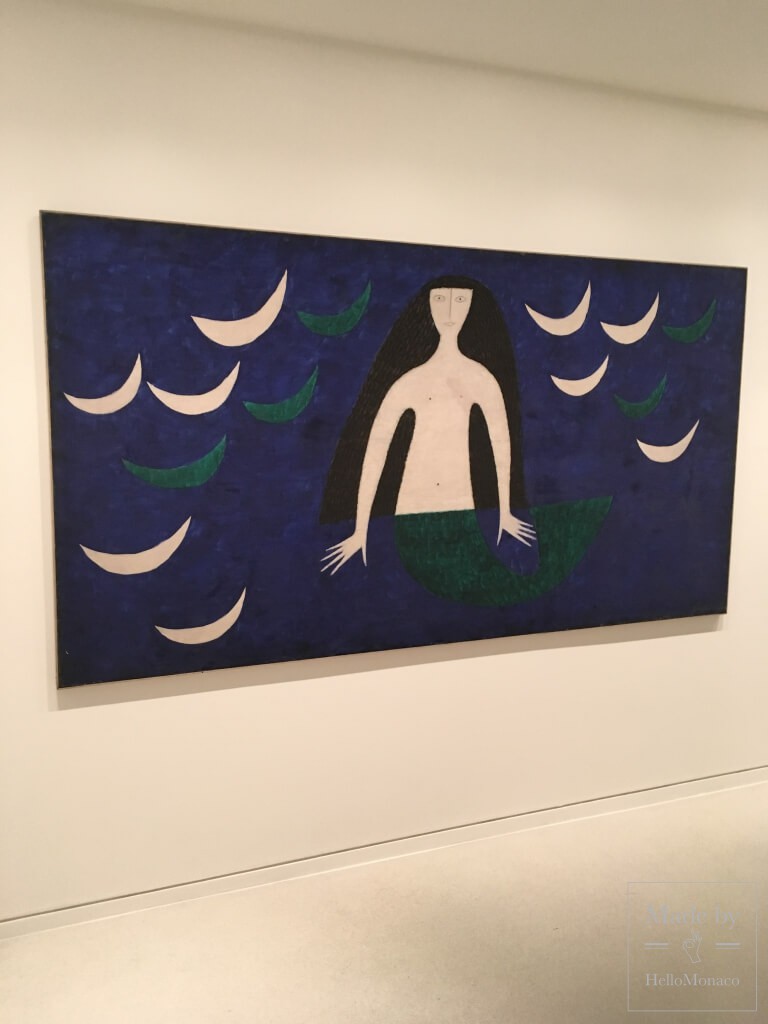 No matter the "label" attached to Volpi by art connoisseurs, everyone will enjoy the visual journey through Villa Paloma, whose light and spaces are themselves a treat to enjoy.
HelloMonaco welcomes you to this part of the art-gallery and kaleidoscope experience as Volpi experiments on the upper floors in the Villa Paloma with colourful geometric abstractions. Alfredo Volpi died in 1988 in Sao Paolo. We salute him here in the New National Museum of Monaco in Villa Paloma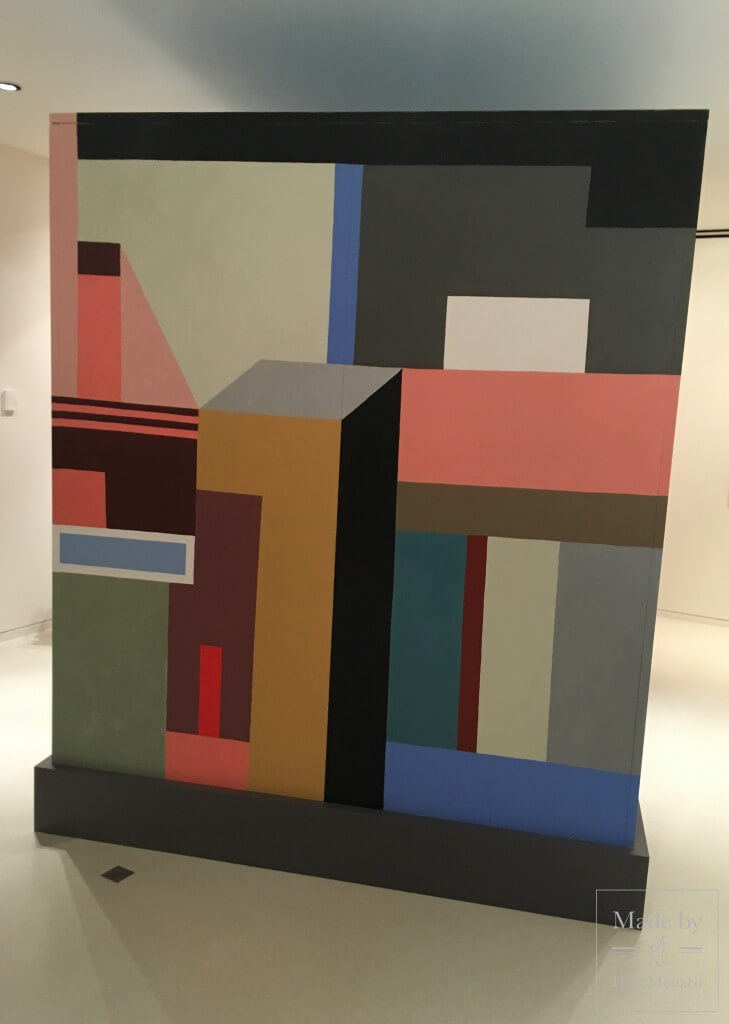 The NMNM Collection – Awe And Delight
"And now for something completely different…"
This famous phrase from Monty Python's Flying Circus applies perfectly at Villa Paloma because the New National Museum of Monaco has on display there, just a hop, skip and a jump up another flight of stairs from the Volpi art expo, the NMNM Collection – a selection of contemporary works acquired thanks to the support of UBS Monaco.
Here is just a flavour of two of the 10 artists who created the 11 works in this wonderful eclectic collection of contemporary art (the work of these two artists and indeed all ten artists, are described more fully by Barry Schwabsky and Isabelle Mogfat and a host of NMNM connoisseurs in the NMNM brochure). The items will excite you and they will also challenge you intellectually and aesthetically. And you will have an enjoyable time in a beautiful Monaco mansion. Could you ask for more?
1. Apostolos Georgiou (artist)
In this painting we see a pair of men on a balcony overlooking a cityscape. That this painting was done in Greece in 2014 in the midst of the financial crisis makes reading it as an allegory of the Greek predicament almost irresistible. But what it mainly says about the crisis is that you can't tell what will happen next. Are the men stepping back from the brink? Are they going to go over the edge or both?
2. Daniel Steegman Mangrane. Laser Cut, mirror-polished steel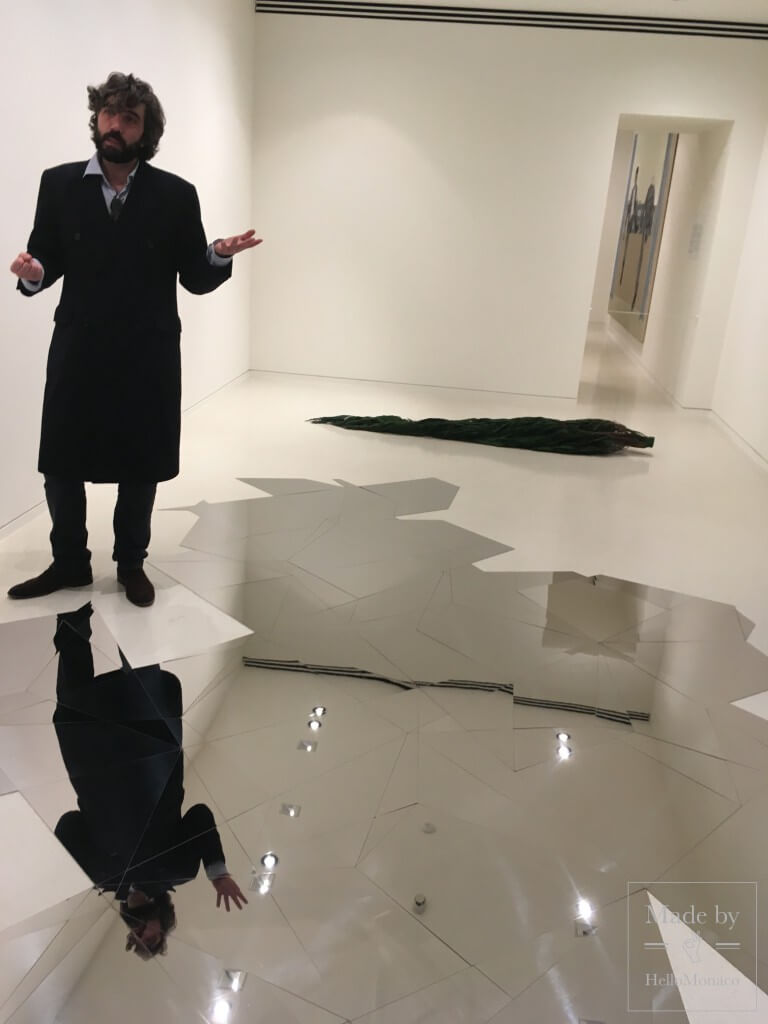 Made from laser-cut steel sheets, the individual pieces of mirrored steel that make up "Systematic Grid 3b (Puddle 1) are laid flat and loose on the ground, mirroring the surrounding space, while the sharp cuts of the piece break the continuity of the reflections and of those who glance at their own image in the surface of this geometric pond.