Latest news
A Delightful Splash of Mediterranean Cultures. Don't Miss This Weekend at Fontvieille Marquee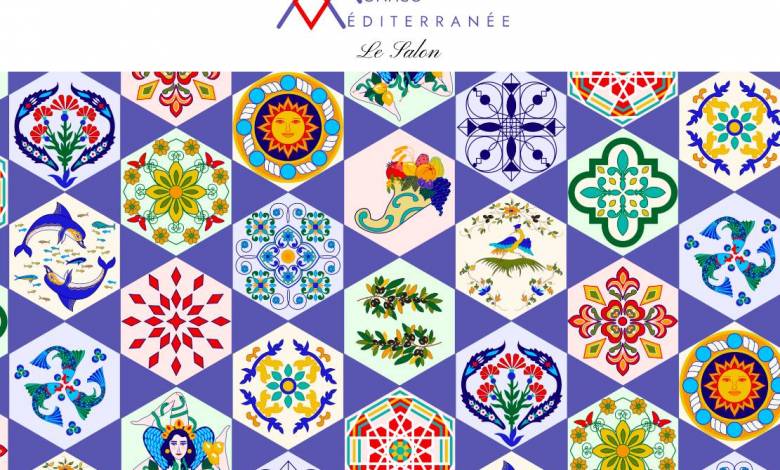 A real treat is awaiting you this weekend at the Fontvieille Marquee which has been turned into a Mediterranean showpiece, this first edition of which has been inaugurated by Prince Albert. Chief Editor of HelloMonaco, Olga Taran attended the inauguration which was a tempting blaze of gastronomy and artisanal products. There was also a delightful display that included intriguing profiles painted of Princess Grace. 
This weekend – take the opportunity to taste delicious dishes from Lebanon, Greece, Turkey , France and Italy and of course samples of the the finest Monegasque cuisine. 
It's all here. No need to take a Mediterranean cruise. Instead just cruise to Fontvieille and find yourself surrounded by temptation. 
Which way to look when you are surrounded by the wares of so many countries from the Mediterranean basin. The event is organised around a central square with surrounding villages, each dedicated to one of the participating countries. 
Take your choice. Lots to see and plenty of time to participate in everything that is going on. Because cuisine is just the beginning of a kaleidoscope of offerings. 
The show will offer well over 50 different stands. Fashion, lifestyle and art to go with the gastronomy. More and more it's local artisans, producers, manufacturers and distributors that are part of the new wave of those coming to display the diversity of their cultures. 
Local production ensures the quality and traceability of the products.
Monegasque Specialties on Display 
Of the Monegasque representatives, we find in particular: Riviera, the pastry shop of chef Alexander Seleznev who years ago brought to the Principality with him victories in culinary competitions and festivals, experience in the best classes throughout Europe and even the title of Chief Pastry Chef of Russia and his own TV show. 
One of his past marvels was a cake with fountains, lighting, and even live fish swimming all made possible by a motor driving the water upwards. 
So check out the Riviera display from chef Alexander who prepared the seven-story cake three meters high, all in sugar flowers for the elegant wedding of Louis Ducruet and Marie Chevallier in Monte Carlo. 
And Don't Miss Out on his live cooking on Saturday at 11 a.m.
Then there is Czarina created in 1993, specialist in antique furniture and decorative objects. Wander through the beautiful display of furniture, extraordinary porcelain, rare objects, antiques and jewellery. The Czarina shop is a journey that takes you through centuries and countries.
Visit the creative Monegasque outfit Zepter who specialize in everything for a healthy lifestyle, healthy food preparation, purified air, clean water & medically certified light therapy just to start. 
Theme evening at La Condamine market
The Monaco Méditerranée event evolved from a partnership with the town hall who have twinned it with a gastronomic offering planned for Saturday evening from 8 p.m. under the arcades of the Place d'Armes. There the merchants of the hall will also offer many dishes from the participating Mediterranean countries. Taste dishes, decorations and enjoy seeing the group of Lebanese folk dancers and listening to the DJ all programmed by the Mairie. The warm splash of the Mediterranean and its many cultures await at the rendezvous of this animated and cheerful evening.
Entertainment in the Fontvieille Marquee
Two fashion shows will take place on each day of the weekend at 4 p.m and Lebanese folk dancers are programmed to perform at 1 p.m. on Saturday. And for lovers of music Monegasque singers U Cantin d'A Rocca perform on Saturday at 8 p.m. and Sunday at 11 a.m.
Opening Times and Tickets 
The Monaco Méditerranée lounge, already opened on Friday is open at the Fontvieille marquee this weekend Saturday, from 10 a.m. to 11 p.m., and Sunday, from 10 a.m. to 6 p.m. 
Tickets
The organizers have planned three different tickets for sale for those over 12 years old. A one-day pass costs 5 euros, two days for 8 euros and three days for 12 euros. 
A free cloakroom will be available for visitors. 
Take advantage of the nine car parks near the site.