Latest news
A Record-Breaking Solar Roof In Fontvieille For The Principality's Firefighters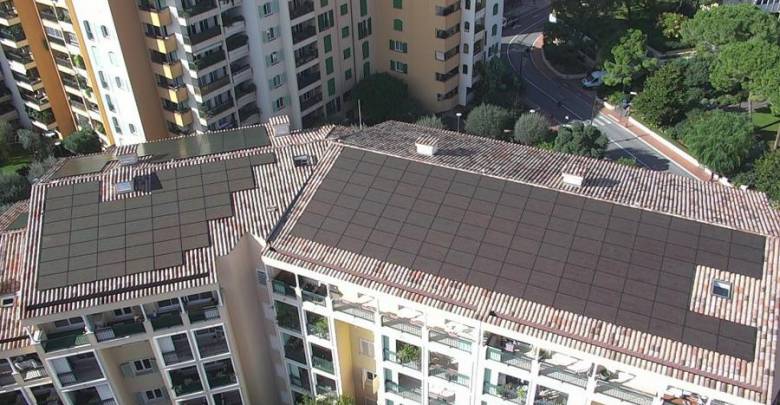 Hardly 3 months seems to pass by before Monaco takes yet more record-breaking steps in transforming its energy infrastructure to reduce its dependence on carbon sources of energy. And the sun is one of the favoured new sustainable sources.
Green energy is no longer for the future. Increasingly it is here every day in the Principality providing energy for schools, for hotels in the tourist industry and even for Portier Cove, Monaco's eco-extension into the sea.
Some of the steps are giant steps and have set new records. In the Hotel Sector the Monte Carlo Bay in partnership with SMEG has already gone green with a 1,000 m2 photovoltaic installation. It is capable of producing locally the equivalent of the energy consumed annually by around 30 homes, or approximately 160 MWh for a capacity of 154 kWp.
There is also the convention centre at Grimaldi, for example, which had only recently become the largest producer of green energy in Monaco with its 2,500m² of photovoltaic panels. What is now the Grimaldi "Green" Power Station was completed six years in advance of its original deadline of 2025. The power station , as one of its roles, will provide energy to the new sea extension's eco-district at Portier Cove. There will be enough power generated there for 170 Monegasque households which means that the future housing on the Portier Cove extension into the sea will be a genuine "eco-district" supplied by green energy.
Now it is the turn of public service buildings with a major installation of photovoltaic panels on the roof of the Fontvieille fire station.
This facility covers an area of ​​490 m² and includes 299 photovoltaic panels. 113 MWh of electricity will be injected directly into the electrical installation of the barracks.
This production reduces CO2 emissions in the atmosphere by 9.3 tonnes and makes the entire barracks and 40 electrically autonomous homes 37% supplied by sustainable green energy.
The 113 MWh Fire Station project makes this photovoltaic field the largest renewable energy producer of public buildings in Monaco.