Latest news
Energy Transition: Monte-Carlo Bay teams up with SMEG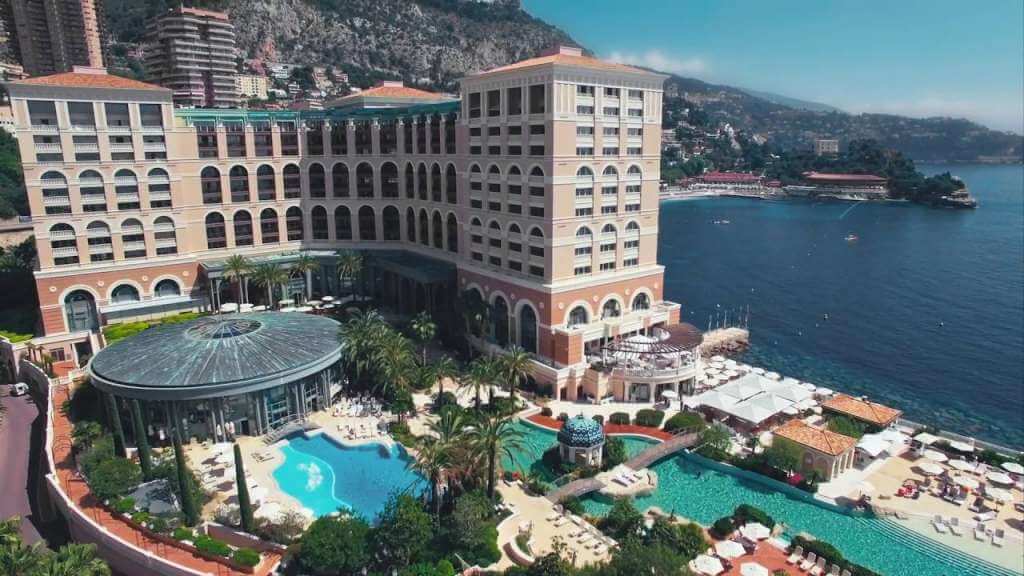 Monte-Carlo Bay, a luxury resort hotel in the heart of Monaco, has signed a partnership with SMEG to act together for the Principality's sustainable energy transition by using solar energy. The hotel will be using the same model as another emblematic building in the Larvotto district, the Grimaldi Forum.
Work on the project has already begun and the hotel has taken several steps towards energy efficiency. It has recently reduced its electricity bill by 8% and the installation of these future solar panels will push their energy efficiency even further.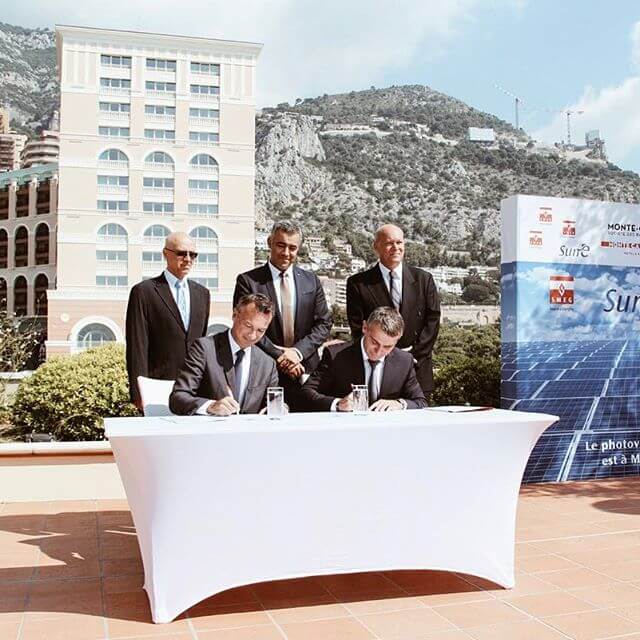 Thomas Battaglione, Director of SMEG, believes it's a wonderful project which SMEG have developed with the Monte-Carlo Bay and their general director Frederic Darnet. They have been working on the project for several months now and Thomas Battaglione thinks its a very atypical project because it needs to align with the design of an emblematic hotel in the Principality, one with distinct architecture. SMEG will need to integrate the solar panels especially well with this building, which sits on the Mediterranean coast, on its own beautiful peninsula. The electricity which will be produced will be automatically used on site and it will complete a large project between SMEG and the Monte-Carlo Bay which has been in the works for several years.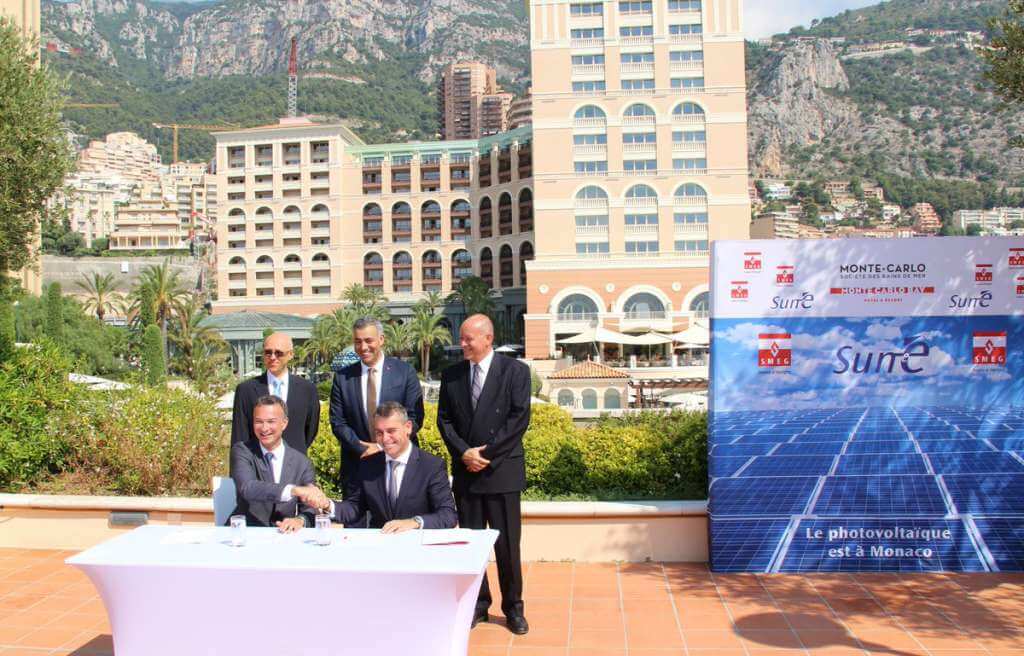 The Monte-Carlo Bay was recently awarded the 'e + Trophy' in 2017, which demonstrates its commitment to sustainability. Frederic Darnet, Director of the Monte-Carlo Bay, wants the hotel to continue setting an example with sustainable development. The signed partnership between the hotel and SMEG will allow them to do so.
Part of the roof of the Monte Carlo Bay will soon be covered with a solar-powered generator. Although building permits still need to be issued, construction should begin in November 2018 and the solar power plant will start running in 2019.