Latest news
A work of art: 70 Sunreef Power yacht at Art Basel Miami and other yacht news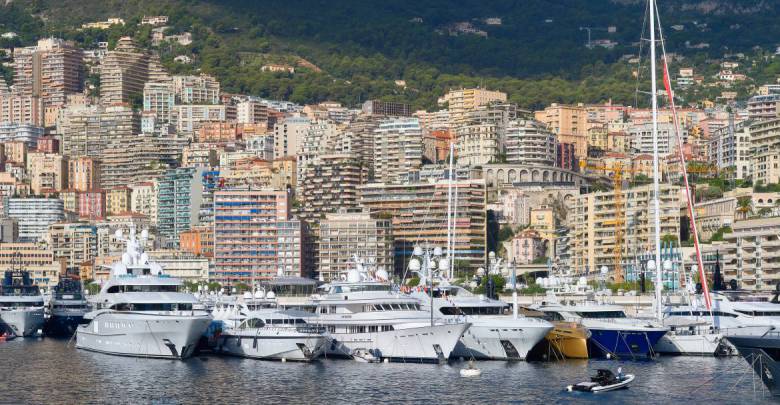 We selected for you top 5 yacht stories of the last week at Yacht Harbour.
A work of art: 70 Sunreef Power yacht at Art Basel Miami
Polish yacht builder Sunreef Yachts exhibited their catamaran 70 Sunreef Power at the recent Miami edition of Art Basel in an untraditional way. In collaboration with artist Alexander Mijares, the yard presented an art work at the Fontainebleau Marina in Miami Beach from December 4 to December 8.
Alexander Mijares designed an original hull wrap reflecting the vibrant energy of Miami. The artist named his work Pieces of Me, using the yacht as a sort of canvas to explore his own Miami roots. With dark and warm hues playing against the blue ocean back front, this vessel stands out much from typical white hulls.
The 70 Sunreef Power model belongs to the shipyard's previous power catamaran range. Meanwhile, recently tennis superstar Rafael Nadal has recently ordered Sunreef 80 Power yacht from the builder.
77m superyacht Syzygy 818 renamed: is the latest Feadship sold?
The recently launched 77-metre Feadship Syzygy 818 has been renamed Pi. With her charter previously managed by KK Superyachts, it has not been revealed yet, whether the vessel has switched owners or has been listed for sale.
The latest Feadship superyacht delivery, Pi made her international debut at the Monaco Yacht Show 2019, after successful sea trials in the North Sea. Still, little information has been revealed on the yard's second largest vessel. It is known, that she features naval architecture by Feadship De Voogt, exterior design by Jamsen and interiors by Sinot Yacht Design.
With the yacht initially known as Project 818, the 818 in the name stood for"prosperous" in Chinese numerology, and mirrored the owner's birthday on August 18, revealed the yard. The word "syzygy" meanwhile came from astrology, referring to a rare event in which three or more celestial bodies line up, such as a new moon or lunar eclipse.
With a beam of 11 metres, Pi boasts a steel hull and aluminium superstructure and boasts double-curvature glass windows drawing plenty of light inside. With impressive interior volume of 1,592 GT, the superyacht can sleep up to 12 guests and 18 crew members on-board.
Techno wise, Pi is capable of a maximum speed of 18.4 knots, thanks to twin MTU 16V 4000 M63 engines.
Pierpaolo Lazzarini introduces new 10.5m motor yacht on foils
Italian designer Pierpaolo Lazzarini makes his specialty not only in futuristic boats design but also cars, product design and architecture. He has shared images of a new bold F33 Spaziale yacht concept, capable of literally flying over water, thanks to foils installation.
F33 model will come available in two versions. The first version of "teardrop" shape would be ideal for relaxing cruising with comfortable areas for sunbathing on the sofas at the stern or on the sundeck. Layout would also comprise a guest cabin to sleep a night.
The second version might feature less posh appearance, since primarily intended for outdoor activities. For example, she even allows transportation of an inflatable boat on the cabin roof.
F33 Spaziale would come fitted with either a pair of Yanmar diesel engines with a 440-litre capacity for each, or similar 387 CV Tesla electric motors. In addition, there is a possibility to install jet-propelled Hamilton Jets. Thus, the model's maximum speeds vary from 35 to 55 knots, depending on the engine choice.
Baglietto sells the third 48m T-Line superyacht in South America
Italian yacht builder Baglietto has announced the sale of the 48-metre T-Line, hull no. 10233 to a South American Owner. Along with her sisterships Andiamo and Silver Fox, Project no. 10233 represents a flagship model of the Baglietto T-Line.
Designer Francesco Paszkowski and the yacht's experienced owner worked closely together on adding stylistic and functional improvements to the project.
The vessel features a steel hull and aluminium superstructure. She offers spacious outside areas that include a vast 140-square-metre sun deck. The stern has a swimming pool with tanning beds, complementing the roll-bar and lunch area with a coffee-bar, barbecue grill, and refrigerator. The zone also connects directly to the galley thanks to a dumb waiter.
Compared to her two sisterships, this model has a different layout on the upper deck, offering more space to the sky lounge and extending outside with a semi-circular window. This layout allows for a winter garden that houses a comfortable dining table for 12 guests. As per the Owner's request meanwhile, a crystal lift connects the decks, including the sun deck.
48 Wallytender X demonstrates 55 knots ahead of debut in Miami
Wally has announced the forthcoming launch of a 48-foot (approx. 14.6-metre) high-performance open tender at Miami Yacht Show in February 2020. A modified sistership of 48 Wallytender model, the 48 Wallytender X has already demonstrated high speeds of 55 knots during preliminary sea trials.
In comparison to 48 Wallytender that made her international debut this autumn, Wally with Ferretti Group have reviewed a number of propulsion options for its new outboard model. They selected Mercury's 450hp Verado R engines, with good power-to-weight ratio.
The combination with a light carbon fibre construction designed in-house at Wally and Ferretti, allows for high top speeds and very low consumptions under extended range. Preliminary sea trials have indicated maximum speeds over 55 knots and a cruising speed of 40 knots with a range of 320 nautical miles.
The builder hopes, that high performance would 'ideally complement the fast-paced boating way of life favoured by many Florida-based selective owners'. Alongside the performance advantages of outboard engines, the 48 Wallytender X features reduced noise and vibration.
In addition, with tilting outboards, the effective draft of the 48 Wallytender X can be reduced to 70cm at full load when the engines are lifted.
The vessel comes with a spacious suite on the lower deck featuring carbon fibre decking with teak furniture and panels, conceived for cruising in comfort. The deck layout also comprises generous seating, sunbeds and alfresco dining catered to by the well-equipped galley unit and side-opening bulwarks.