Latest news
Action Innocence's Treasured Christmas Tree Auction Serenaded with "Jingle Bells"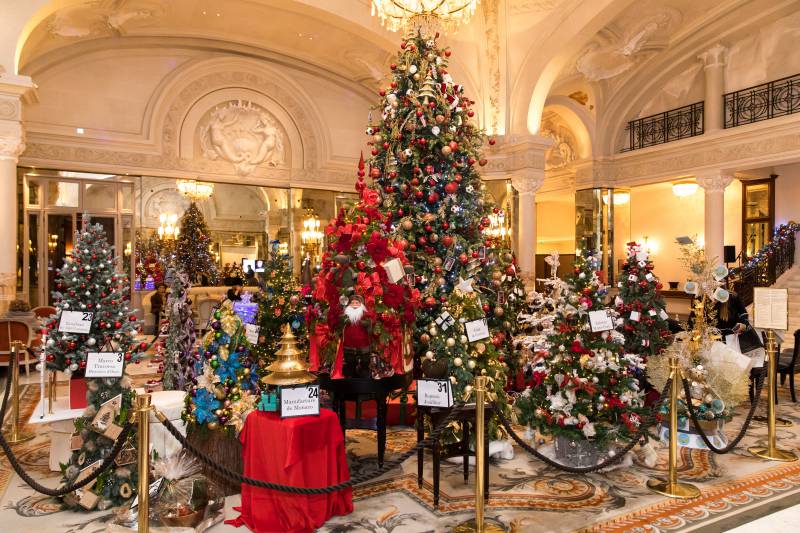 Each year Action Innocence Monaco (Aime) brightens all our lives by creating an enchanted forest of Christmas trees in the beautifully adorned entrance to the Hotel de Paris. It is a magical choice of venue, particularly this year with the newly spruced splendid elegance of the Hotel de Paris, whose own giant Christmas tree is a magnet for amazed onlookers.
Aime's objective is to make the world a safer place for children. It is a noble objective and the enchanted forest of Christmas trees is the inspirational backdrop for an auction to raise funds to make the internet a safe place for kids to surf. Each Christmas tree, over thirty in all, will be auctioned. And each one is a custom-made masterpiece generously donated by one of Monaco's leading houses or kind individuals.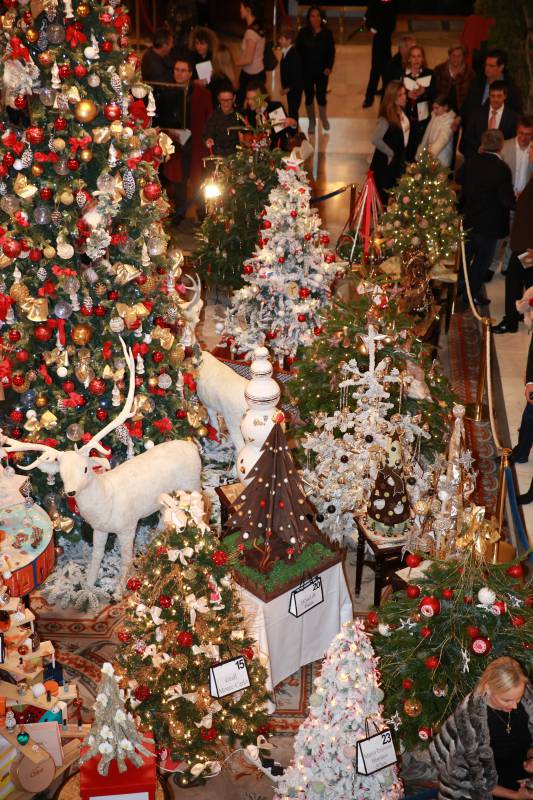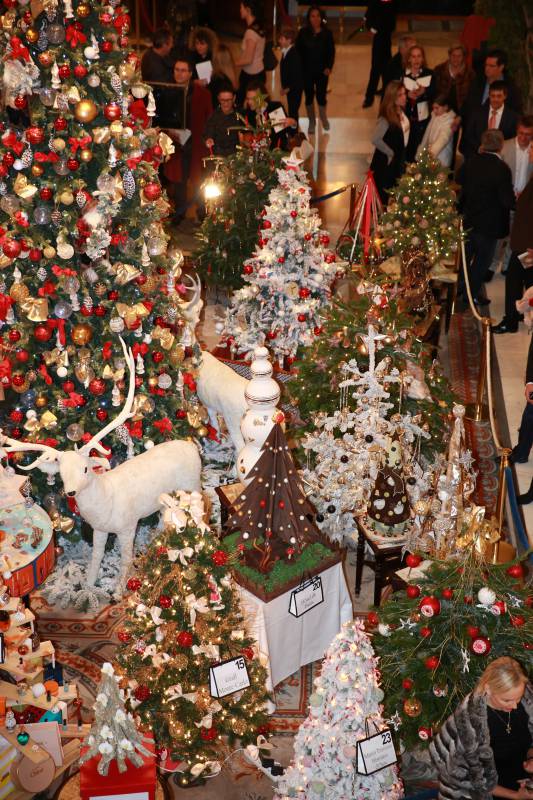 They are valuable pieces of art in themselves, often adorned with equally valuable presents, which is why each tree can have bidders showering Aime with thousands of euros.
Did you know that a child's world nowadays is as powerfully influenced by the internet as by their home or school or their friends? In this new world of smart phones and iPads and computers, where children spend much of their waking hours, it is as if they are exploring a potentially dangerous jungle, unaccompanied. So Aime works on many initiatives to make the internet, which potentially is a wondrous educational and entertaining environment for children, to be exactly that.
You can imagine the huge scope of the work, from making children aware of how to surf safely to working to removing paedophiles and fraudsters from their reach. So Aime has to develop very smart IT tools to train the kids, to outsmart the bad guys and to network with the good forces, who like them, are for our children.
Hearts, minds and open wallets will already have December 12th marked as their opportunity to go to the Hotel de Paris and bid towards, let's hope, a record auction result. One original delightful tree in the past was created entirely of chocolate. And last year a stunning porcelain tree painted in twenty-four carat gold made top billing at 11.500 euros – which went towards keeping a lot of children innocent and safe.
Go and see the display on Dec 10th, in the evening, and admire the full exhibition of Christmas trees.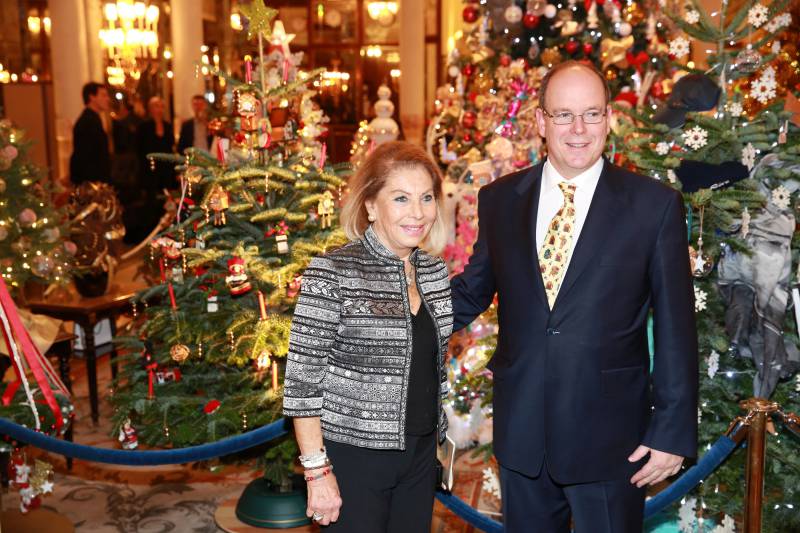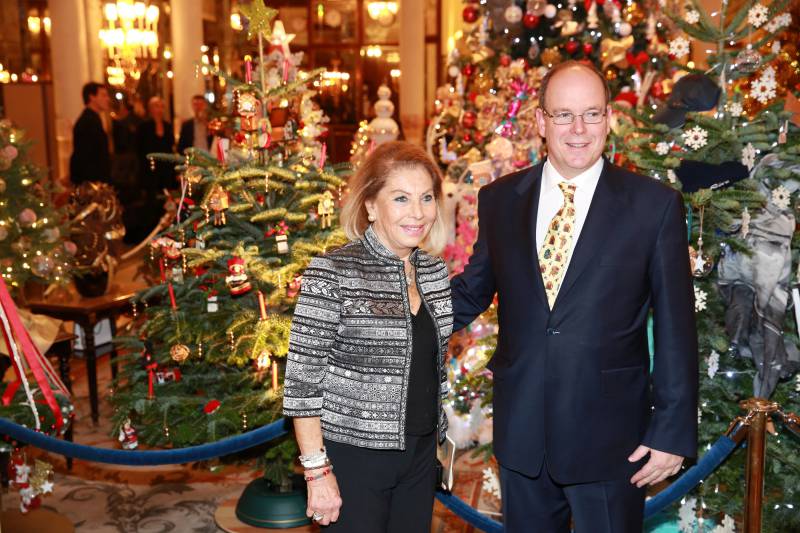 And Dec,12th 18:30-20:30, is the charity auction (Etude de Me Escaut-Marquet, Monaco), conducted by Lionel Gosset, the masterful auctioneer, from Christie's France. The jet set will be rushing to be there too, hoping to get a glimpse of the Royal Family.
Did you know that last year, for example, Prince Albert himself bid on an absolutely exquisite tree? It was accompanied by a Picasso inspired velvet golden-studded pouf by Zanaboni. Prince Albert in turn donated the Christmas tree to the Chief of Carabinieri, as a bicentenary tribute, who then placed it in the Hall of the beautiful building that is venue to the Carabinieri station, in front of the Palace.
Not only the trees will inspire us to open our hearts to the rhythm of the auctioneer's hammer, but also choruses of young girls from the International School of Monaco, singing Christmas Carols under the direction of Madame Colette Marx-Nielsen.
Action Innocence leads by example and helps other children's charities with equal zeal – last year offering the proceeds from one of the trees "Rudolph, the Green Reeinder" donated by Gruppo Giardini, to the Monegasque association Jeune J'Ecoute. Bless them.