Latest news
Adventurous Athletes cross from Monaco to Athens on Paddleboards for Princess Charlene Foundation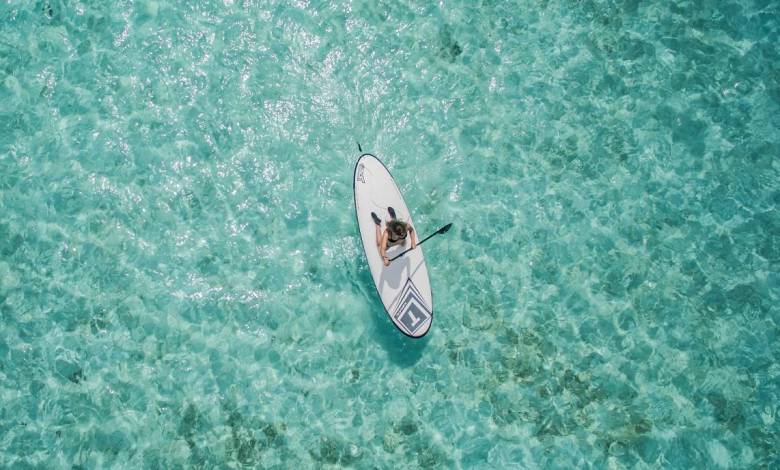 Perched on top of paddleboards with nothing but the sun overhead and the bright, glistening Mediterranean stretching out for miles and miles, six adventurous women will venture from Monaco to Athens in the name of adventure and charity. The Hellenic Community of Monaco in partnership with the Princess Charlene of Monaco Foundation recently announced the Cap Optimist: Monaco-Athens crossing.
The six athletes, who are also coastal rescue champions are: Itziar Abascal, Marie Goyenetche, Emmanuelle Bescheron, Margot Calvet, Alexandre Lux and Stéphanie Barneix. They will be venturing from the Yacht Club of Monaco on 5 June at 2 pm to reach the Greek capital on 20 June. They will be travelling a total distance of 1,890 kilometres.
Record-breaking paddle board crossing planned for next year
The trek to Athens will be a valuable test expedition for another, bigger crossing in the South Pacific next year. The athletes will leave from Lima, Peru in January 2023 and travel for 8,000 kilometres over 90 days to arrive in Moorea, French Polynesia. To make the epic journey, the women will be accompanied by an assistance sailboat that will ensure logistics and safety. They will cover the distance in relay.
Over a decade ago, Stéphanie Barneix had the ambitious dream of crossing an ocean on a paddleboard after she was diagnosed with cancer. Her big dream came true in 2009, when she and two other athletes travelled 4,830 kilometres across the Atlantic Ocean between Cape Breton in Nova Scotia, Canada to Capbreton in France. Six years later, the athletes underwent an expedition around the legendary Cape Horn, one of the most dangerous passages in the world.
Donations will go to support the Princess Charlene Foundation's work in Greece, as well as the ELPIDA Association, which helps children with cancer. Pledges start at €100 for every kilometre paddled.