Latest news
"Alick and Albert" – Badu Island to Monaco: Two worlds, One Ocean, connecting two passionate human beings
For the first time, HSH Prince Albert II of Monaco is showing a 90-minute documentary film of a unique encounter. It is called "Alick and Albert", by Douglas Watkin. This first screening was on October 13th at the opening of the 23rd St Tropez Antipodes Festival, dedicated to Australian and New Zealand cinema.
In 2016, during the exhibition of art of the sea peoples of Oceania called the "Taba Naba …" at the Oceanographic Museum, HSH Prince Albert II of Monaco met Australian artist Alick Tipoti among the thirty artists there. And there begins an extraordinary friendship. Sculptor, engraver, painter, dancer and linguist, Alick Tipoti is in his own way an activist and defender of nature on his peaceful island of Badu …..and was very familiar with Grace Kelly an obvious bonding point with Prince Albert.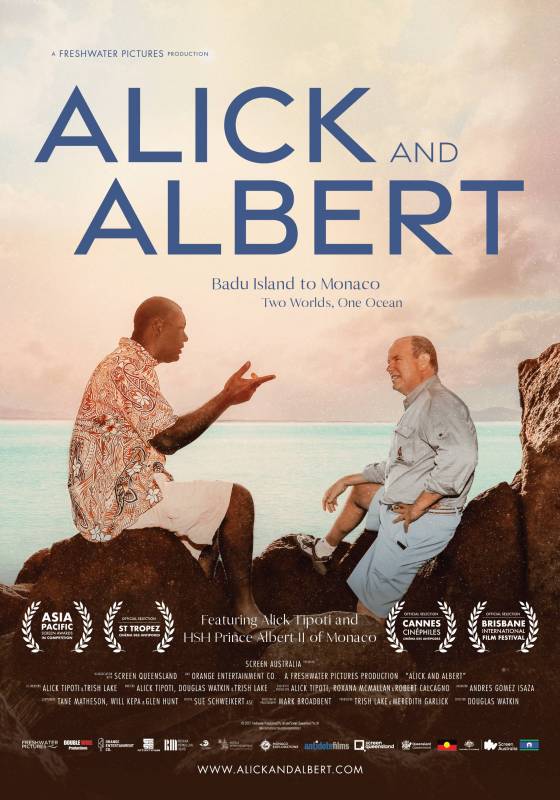 Fast forward to 2018, 14,000 km away, on Badu Island, when the story continues with a Monaco Explorations mission organized by Robert Calcagno, Director of the Oceanographic Museum at the behest of Prince Albert. In November 2018, Alick Tipoti, island artist and indigenous languages ​​activist, welcomed HSH Prince Albert II of Monaco to Badu Island, in the Torres Strait, in northern Australia.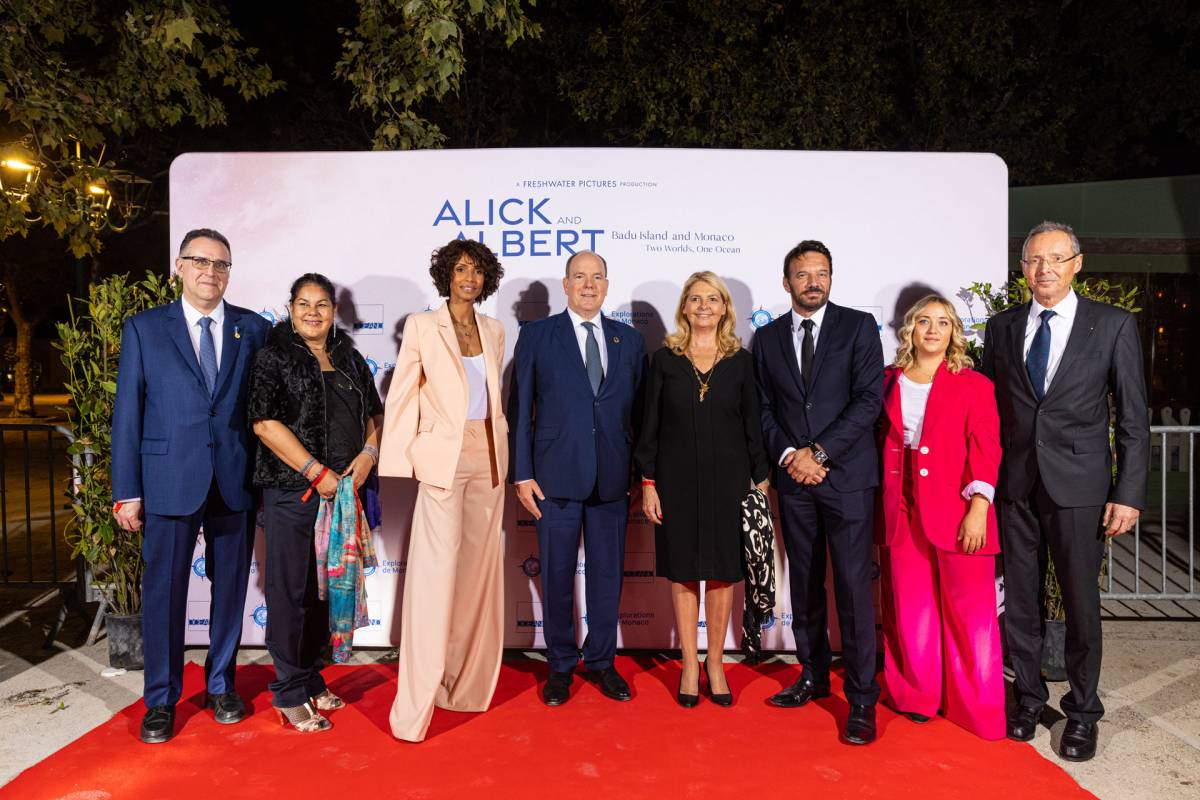 Prince Albert – Over Four Days Living With Nature 
For over four days Prince Albert II took the pulse of the Badugal community, young and old, sharing the daily life of its inhabitants. Like everyone else, the Prince went shopping to buy food and cook barbecues. The film shoes him most of the time in shorts and a T-shirt, freed from his normal responsibilities, taking the time to live with nature. 
Robert Calgano is reported as highlighting that whereas some islanders had heard of Monaco, the element that most knew was Grace Kelly! When the sovereign met the elders of the community, they told him of their admiration for his mother and it gave rise to very moving exchanges.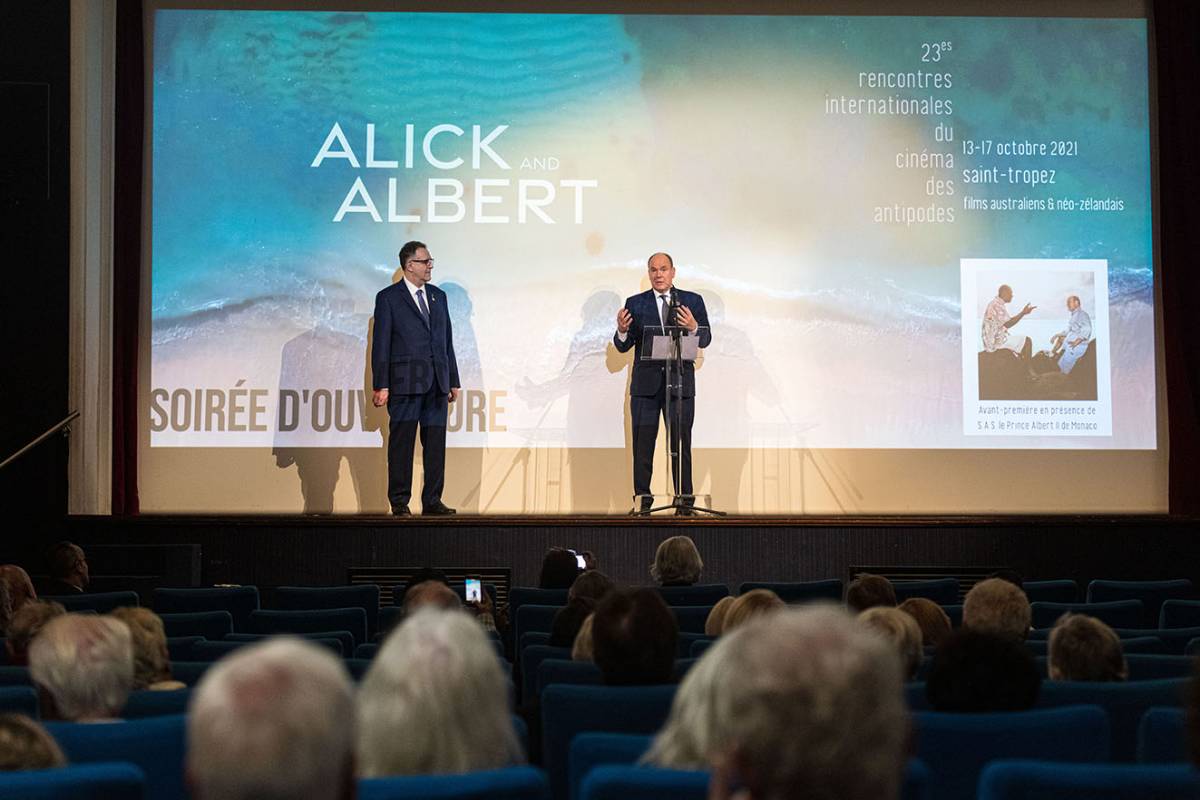 The artist and the Prince are both driven by the heritage of their ancestors and by their personal commitment to nature, especially the ocean. They discuss the similarities and contrasts of their small communities, so distant from each other, and reflect on traditional societies and the environmental crisis they are going through. Alick and the people of Badu share with HSH Prince Albert II their way of life threatened by ocean pollution, including ghost nets and plastics, overexploitation and climate change.
There has to be a necessary reconciliation of Western societies with nature by realizing the threat that our actions pose on these small communities. Badu island is very flat and when the ocean rises 50 centimetres it creates serious problems for them.
After the Tropezian premiere, a theatrical release is planned for early 2022 in Australia, then in Europe.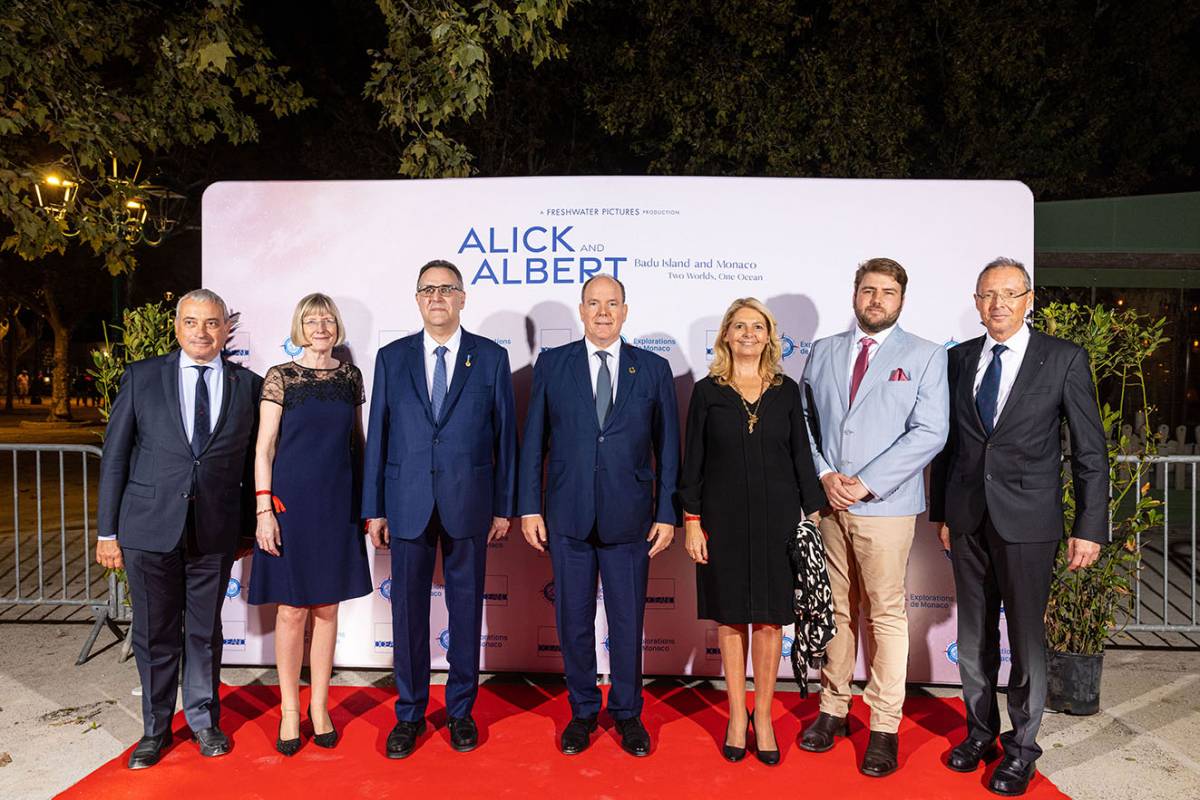 On the occasion of this preview screening, HSH the Sovereign Prince declared "Despite the differences between our stories, between our cultures and our respective environments, we share with Alick these same universal values: those of love for nature and natural ecosystems, and the importance of reconciling man and nature ".
Alick Tipoti has since returned to Monaco with his wife and eldest daughter, continuing his discussions with the sovereign at the Prince's Palace and then subsequently headed back to the peace and serenity of his beloved island, though the clock is ticking for so many of these communities as sea levels rise with global warming.