Latest news
New $3.4 million Prestige 750 yacht for Conor McGregor and other yacht news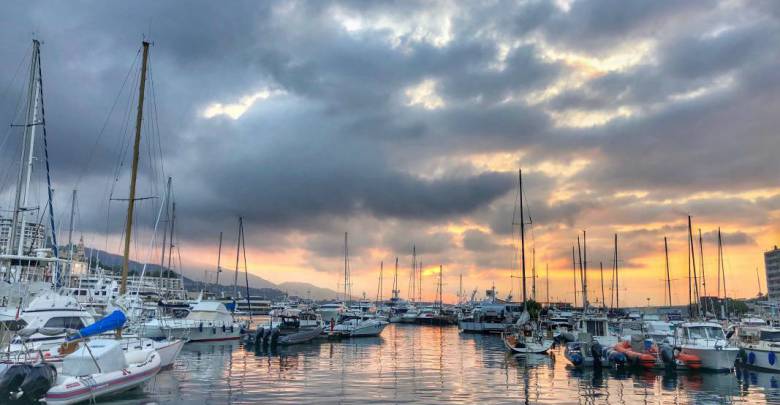 We selected for you top 5 yacht stories of the last week at Yacht Harbour.
New $3.4 million Prestige 750 yacht for Conor McGregor
The Irish UFC fighter and superstar Conor McGregor has just ordered new yacht. He shot a video on Instagram of himself, flicking through the brochure of his new customized yacht. McGregor's net worth is estimated at around $100 million, according to Forbes.
As seen on the video, he ordered new Prestige 750 yacht, which has price of around $3,4 million, without any extra additions. It is known, that the yacht is inspired by boxing legend Muhammad Ali. It is interesting that McGregor already have a smaller boat, which he bought before the fight with Floyd Mayweather. The boat was called "The 188" which refers to amount in euros to social welfare McGregor got in Ireland, before he became famous.
His new yacht, the Prestige 750 combines French savoir-faire, cutting-edge technology, Italian aesthetics and unique design features. The Garroni design cabinet and Prestige design department have conceived a 75-foot motor yacht that upends traditional design codes, offering an outstanding level of comfort and a contemporary design.
This motor yacht has been designed to fully enjoy being at sea, whether on open waters or at anchor, with multiple living spaces on deck, including a vast cockpit and an immense terrace on the flybridge. Bathed in light, the forward owner's cabin is a quiet, intimate living space with a private access, a large walk-in closet, a wide desk, an independent head and shower compartment.
New renderings of 70-meter superyacht project She by CRN
Italian shipbuilder CRN has recently announced a contract to build a 70-meter superyacht, created by a Rome-based design and naval architecture firm Valicelli Design. The concept was named SHE and she will be five-decked fully-customized superyacht built from steel and aluminum.
Her exterior boats slender profile and linear styling with a horizontal line from the bow that extends along the hull and around the transom.
CRN's chief commercial officer, Stefano De Vivo, added: "She is a new design of considerable potential, defined by her flexibility, sophistication of line and generous interior and exterior spaces devised by Vallicelli Design in what is proving a highly satisfactory partnership". 
74-meter superyacht Elandess won 4 awards
74-meter superyacht Elandess, built by Abeking & Rasmussen in 2018, is four times winner at the 2019 BOAT International Design & Innovation Awards that was held in Cortina d'Ampezzo yesterday.  The judges dedicated the famous Neptune Statue in the following categories: "Best Exterior Styling Motor Yachts 60m and above", "Best Interior Design Motor Yachts 500 GT and above", "Best General Arrangement & Deck Design", "Best Lifestyle Feature Design".
The brief was for a modern and spacious yacht with large lounging areas for enjoying both informal family time and entertaining on social occasions. Consequently, Elandess offers a plethora of spectacular communal spaces, ranging from the Neptune Lounge below the waterline to the 8m x 2.5m swimming pool on the very expansive sun deck. Remarkably, the yacht's contemporary and sporty exterior profile belies her wide open plan spaces and flexible living areas which feature large floor-to ceiling panoramic windows.
Oprah Winfrey on $300 million 138-meter superyacht Rising Sun
Oprah Winfrey has been spotted on David Geffen's $300 million 138-meter superyacht Rising Sun in St Barts, celebrating her 65th birthday.
Rising Sun was built for Larry Ellison – Oracle founder, but Ellison decided that he needed a smaller boat and ordered 88-meter Musashi for himself. There is some similarity between this two superyachts, from the point of the exterior design.
Rising Sun was built by Lurssen in 2004, with the design of Jon Bannenberg. David Geffen, a billionaire with a net worth of $6 billion,  co-owned Rising Sun along with Larry Ellison from 2004, before he bought it in 2010. Being one of the largest yachts in the world,  it costed $200 million to build Rising Sun, according to some reports.
New 25-meter concept in catamaran design
Amasea Yachts is a relatively new brand in yachting which presents new way to create traditional catamaran design. They build three-decked catamarans, instead of conventional two, from aluminium instead of fibreglass. She will be able to cross the Atlantic without any extra refuelling; ideal for long range exploration, she boasts sufficient dry and cold storage to remain at sea for up to 6 weeks without re-provisioning.
The first model is 25-metre, with exterior design and naval architecture by Dr. Albert Nazarov, who is a huge specialist in high-speed catamarans. Production is meant to be limited and exclusive, with a high level of customization, so the clients will be able to choose their preferable interior designer and choose among high quality materials for outfitting and for the whole construction. The idea is that the yachts will be finished at a shipyard in Italy or the Netherlands.
Amasea 84 will have an extra deck, so crew will have their own dedicated service area.  Having 3 decks instead of 2 introduces much more flexibility in terms of layout. The master suite, for example, can be on the main or lower deck and the yacht is designed with two galleys: one for guest use and a smaller one for the crew.
For the production, Amasea Yachts is setting up its own shipyard in Turkey. There, the hull and superstructure in 5083 aluminum alloy will be built. The hull will be specially reinforced for world cruising in high latitudes.
The first 25m unit will be completed in 18-20 months to complete. The subsequent build
times will be 13-16 months with a maximum production of 7 units per year, which means that the units will be highly-customized and exclusive.