Latest news
Artcurial's Unique "Monaco Sculptures" Partnership with the Societe des Bains de Mer (SBM) Perfectly Complements Monaco's Existing Sculpture Offering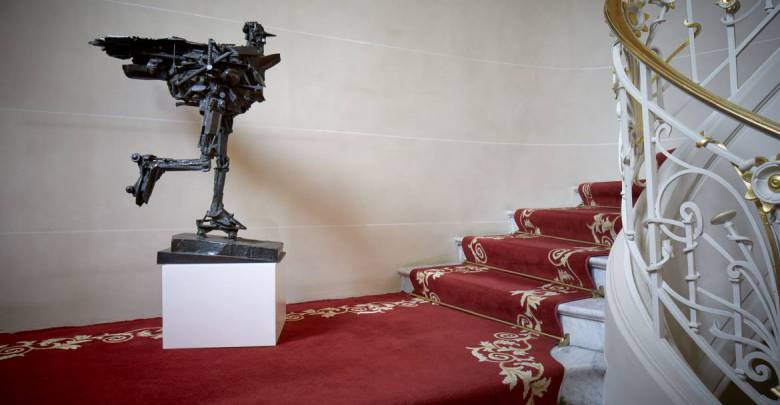 Monaco has an illustrious history in art and sculpture. Did you know that Prince Honoré II in the early 17th century had such a passion himself for art that Monaco developed a reputation for being one of the great art centres of Europe? Monaco's Princely Palace gained a reputation across the civilized world as a centre of great culture and learning.
Not surprisingly Artcurial noticed Monaco's credentials as a centre for noteworthy works of contemporary sculpture. After dedicating an office to the Principality, Artcurial decided to add a fascinating extra dimension in sync with the same touring free-spirit that runs throughout the sculpture trails.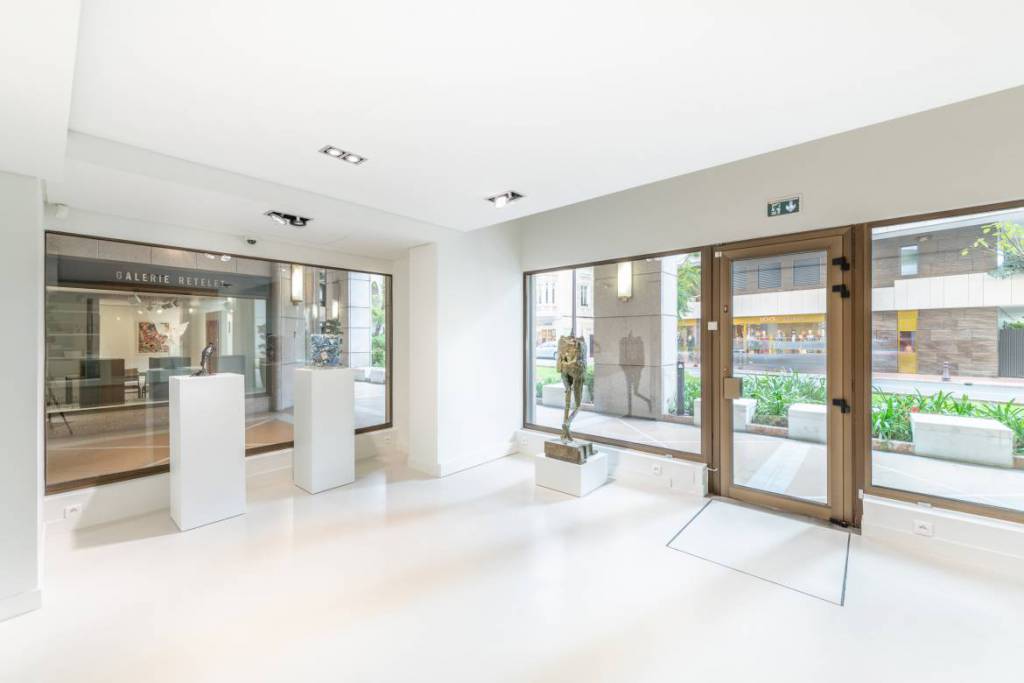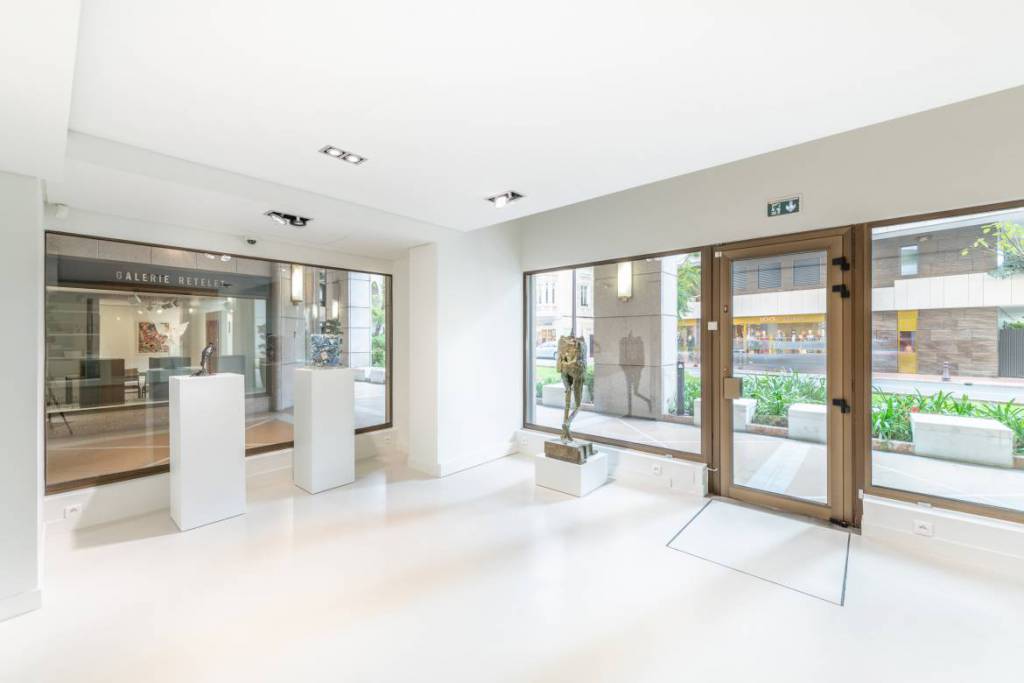 And so a peaceful invasion of the Principality was planned with a vanguard of about 60 refined sculptures of all sizes, coming from private collectors placed in the iconic Hôtel de Paris Monte-Carlo, Hôtel Hermitage Monte-Carlo, Monte-Carlo Bay Hotel & Resort, Monte-Carlo Beach and even the Casino gardens facing Buddha Bar. Modern and contemporary masterpieces by artists like Takis, César, Arman, Bernard Venet, Wang Du and Richard Deacon strategically placed in order to enhance their position by surprising or even shocking.
Of course, setting out all these sculptures in the best spots of the Principality meant an active collaboration with the SBM who are delighted to see local artists' included, all part of the creative wave that sweeps in fascinating intervals across Monaco and the French Riviera. And what a Sculpture Tour it has made!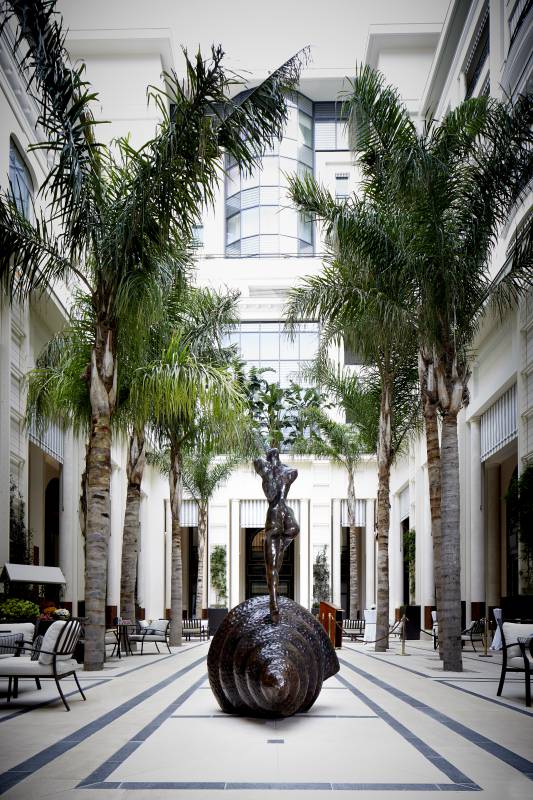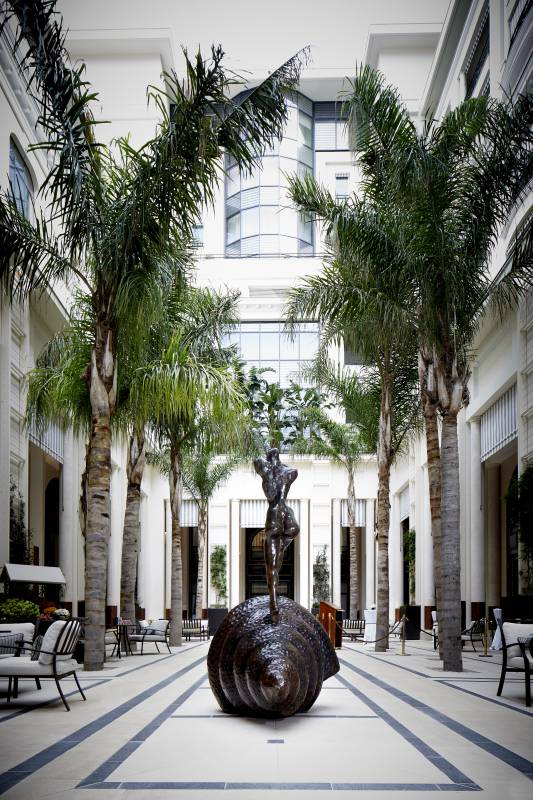 François Tajan, managing director at Artcurial SAM, and Louise Gréther, director of Artcurial Monaco,  present "Monaco Sculptures", their curated tour that runs until the auction on 19th July in the Hotel Hermitage in Monaco. They credited the specific Monegasque urban environment made of green areas and terraces overlooking the Mediterranean Sea as being particularly suitable to design sculpture installation, including in the open air and in iconic luxury locations thanks to the cooperation of the SBM.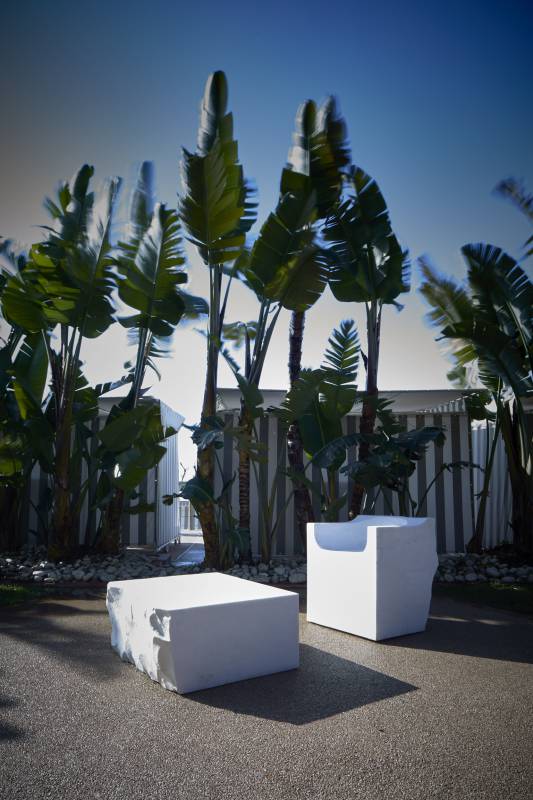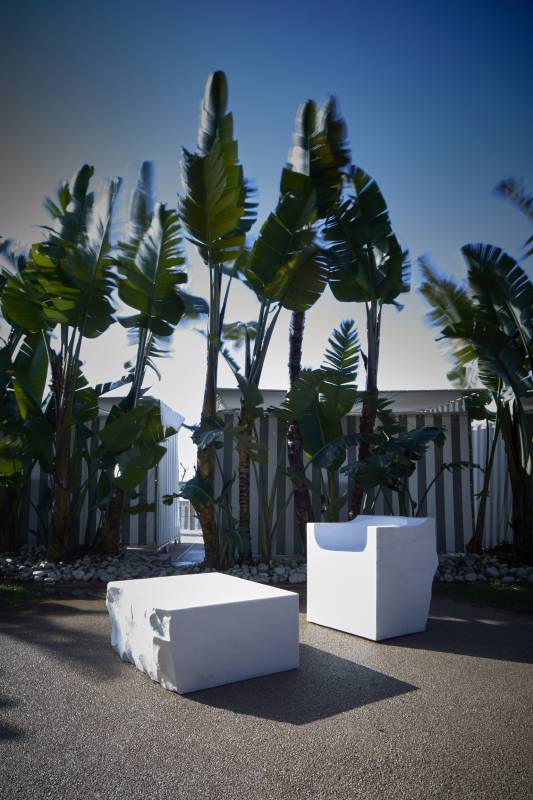 And what an ideal complement it made to the recent Monaco Art Week in April when the best side of art was presented by Monegasque art galleries to enhance top quality forms of artistic expression. In this framework, for the first time, Artcurial Monaco SAM, leading French auction house since 2002, in cooperation with the SBM offered "Monaco Sculptures", a multi-setting exhibition devoted to the most eminent sculptors of twentieth and twenty-first century followed by an auction on 19th July in the Principality.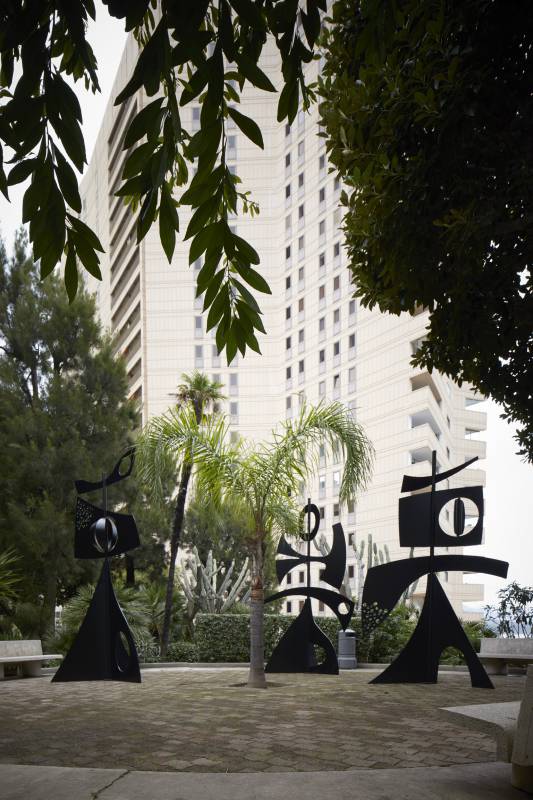 The environmental dimension, of course, is crucial. Francois Tajan expresses himself as sympathetic to any form of art that respects nature or is inspired by the natural world, representing the human vision of it. He has highlighted the importance of the educational value of art, including to the younger generation; it is something extremely important in our and their everyday life.
"Nature and culture are always two cornerstones of the human dimension."
And Francois Tajan makes the point of how monumental sculpture, accessible to us all, enriches our lives and our inner soul. In the modern world we are besieged by commercial messages, sometimes even overwhelmed by commercial pressures. Our spirit and emotions are deprived; they need room to breath and be nourished. Artcurial's Sculpture Tour in cooperation with the SBM works in harmony with the beautiful sculpture in Monaco's parks and districts – a blessing for us all to enjoy, residents and visitors alike.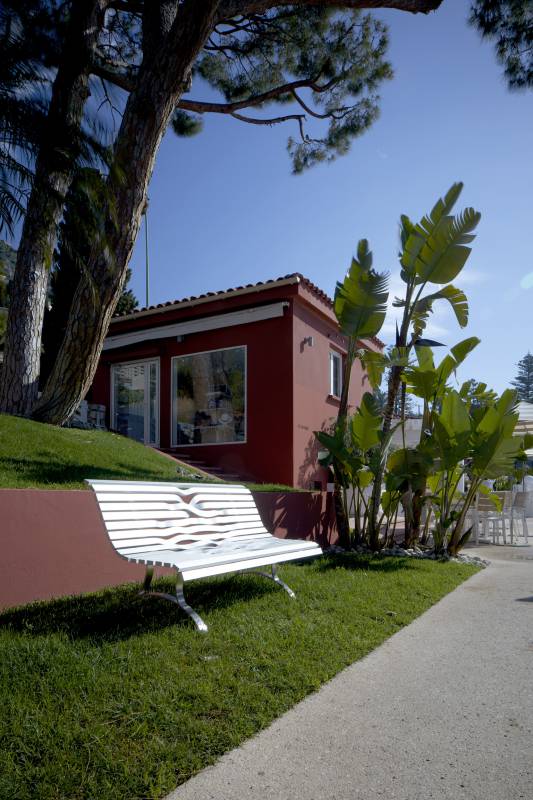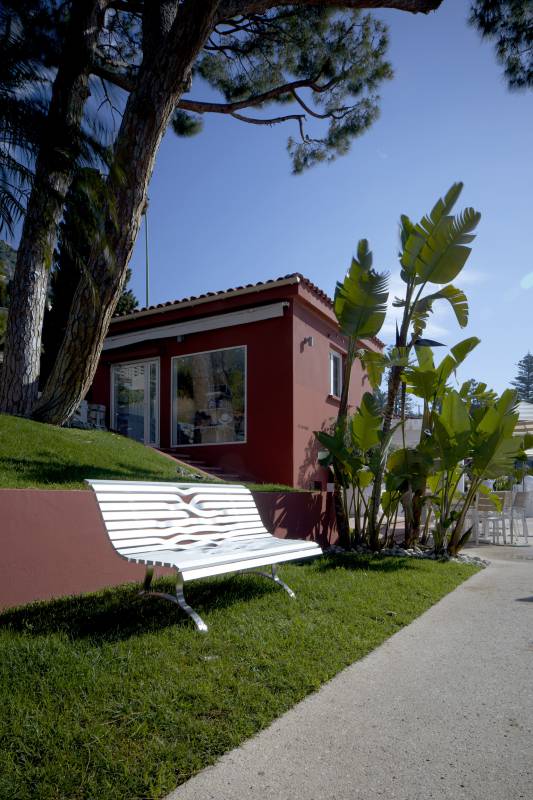 Every time you stay in an SBM hotel, every time you wander through Monaco's parks and streets you will gaze with wonder on these sculptural masterpieces, including those honouring Princess Grace, and your inner-self will be rejuvenated.
Try it on a visit to the iconic SBM sites. Then stroll and discover the secret pleasure of Monaco's many districts and beautiful parks. In fact the boundaries between what is a park and what is a sculpture is truly tested in the Principality – is the Japanese garden an expansive oriental sculpture or a park?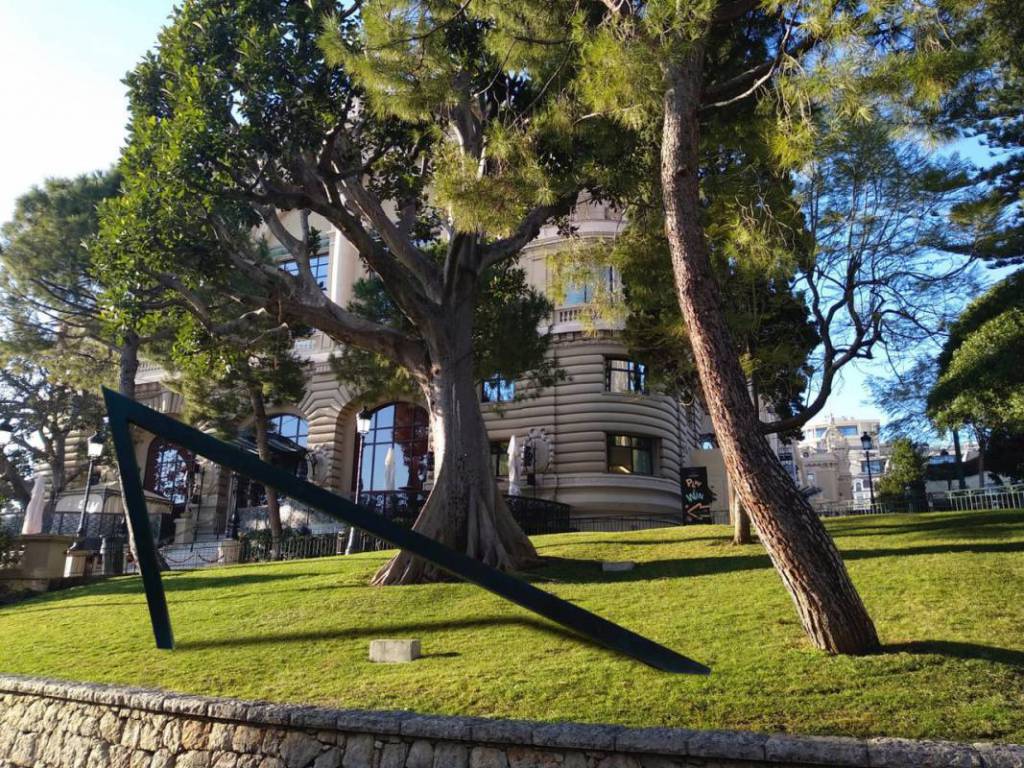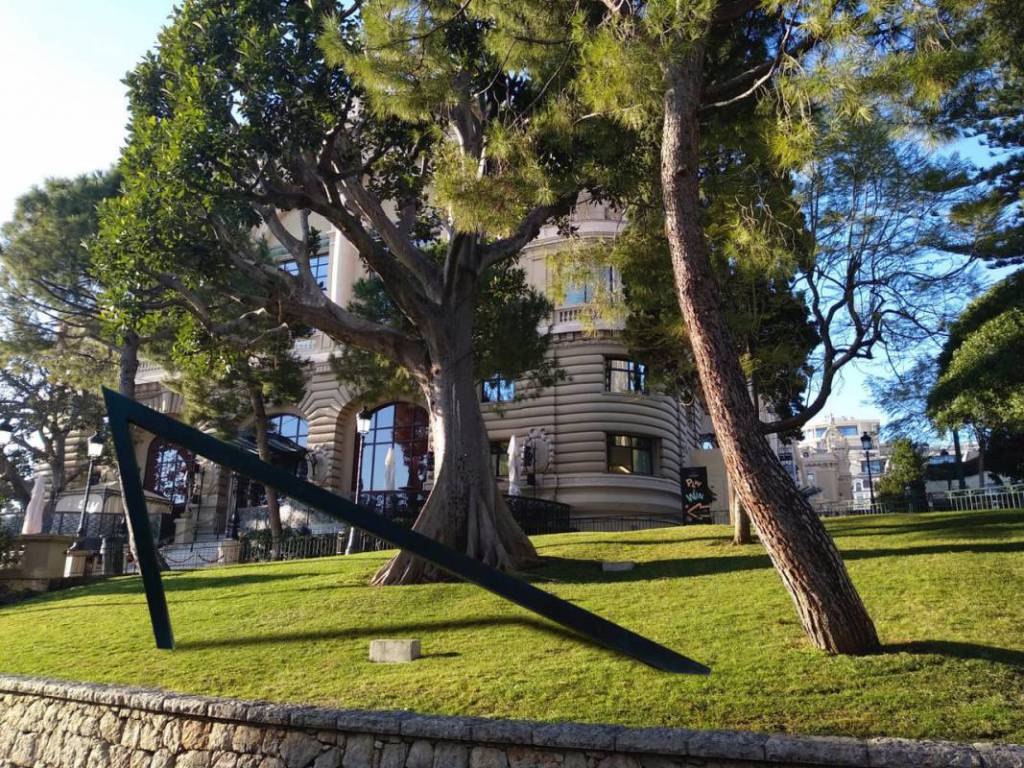 One way of taking your personal sculpture trail is to follow HelloMonaco's sculpture series which will guide you through the Sculpture Park in Fontvieille where you can gaze on "The Washer Woman", one of the pearls of the sculptural collection of the Principality – a work resulting from an intimate mutual understanding between the elder Renoir and the young adventurer Gino; or another in the HelloMonaco series "Sculptures of Monaco:" which will guide you on " a walk along the Larvotto" where you can admire the sculptures "Princess Grace" and "Symbol of Time" and experience a feeling of immovability and eternity wash over you while your gaze smoothly drifts to the blue of the Azure coast. Here the sculptures, the landscape and the atmosphere all come together like a perfect puzzle.
A visit to the Artcurial office in Monaco will enrich your experience further.
Two of Francois Tajan's reported favourite sculptures are to be found on exhibit in Artcurial's Monaco office on Boulevard des Moulins. . And they are destined for the big July sale here. One is by César entitled Brigitte – take a peek at it in the Artcurial gallery. Then there is a monumental piece by KAWS (Brian Donnelly) which will be perfect for exhibiting in one of SBM's palatial sites.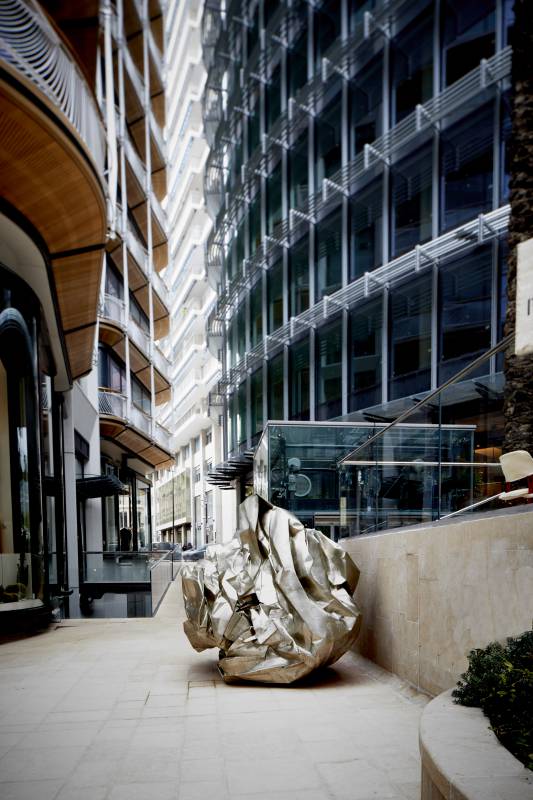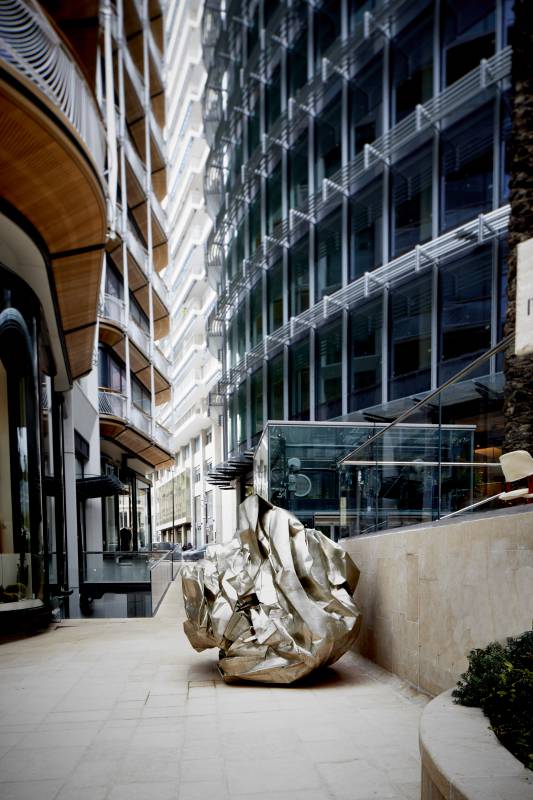 For aficionados of Chinese art Artcurial Monaco has two small paintings for sale in the next JUNE auction by Zao Wou-ki whose pieces are demanding exceedingly high prices – not so surprising for works by arguably the greatest Chinese post-war abstract artist. Considering the stature of the country and the robust increase of local art collectors Francois Tajan maintains it is only logical that Zao Zou-Ki's prices are so high – evidenced by records set at each new sale.
When you are visiting Monaco, experience an uplifting rhapsody in sculpture: in the parks, along Larvotto, in and around the iconic SBM Hotels and Resorts including Hotel de Paris and the Casino – and of course around the Palace on the Rock.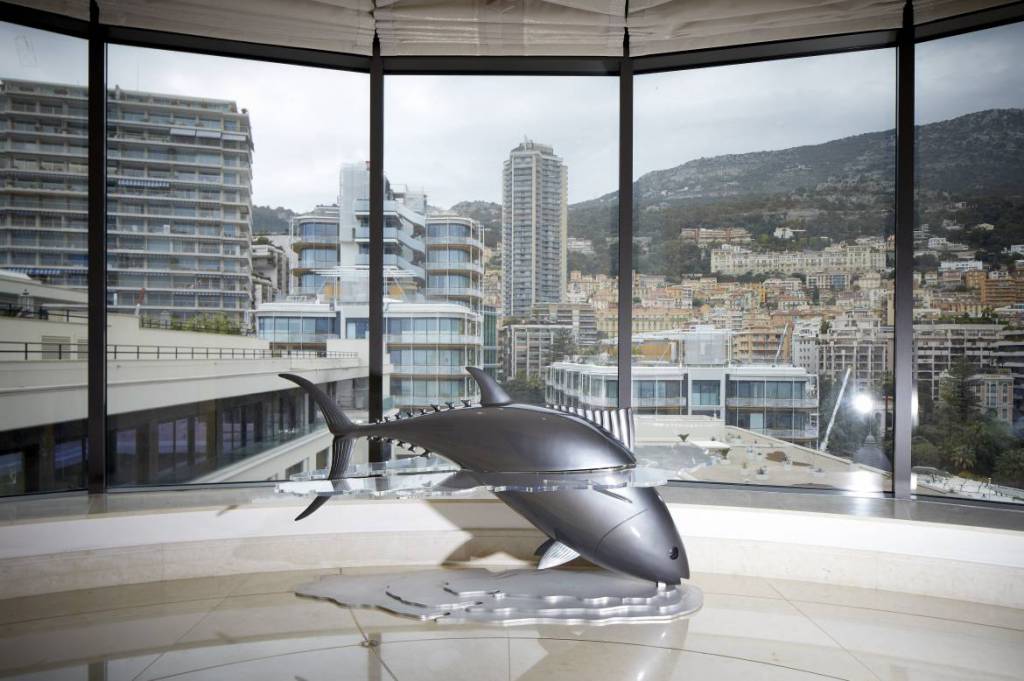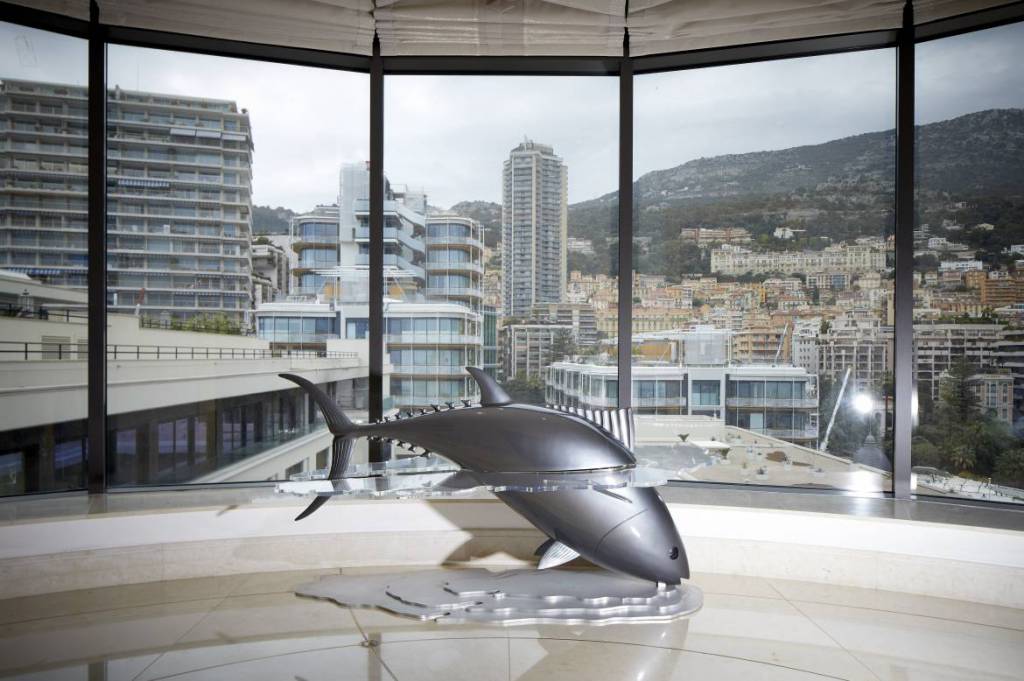 And if you would like one of the spectacular Artcurial pieces on display for yourself, Louise Gréther or Francois Tajan will guide you on how to bid to acquire it. As for the sculpture of Princess Grace in Larvotto or the Renoir/Gino masterpiece in the Park in Fontvieille, they await to be admired on your every visit.
Monaco Sculptures catalogue online from June 2019
For further information please contact Louise Gréther in the Artcurial Monaco office
+377 97 77 51 99