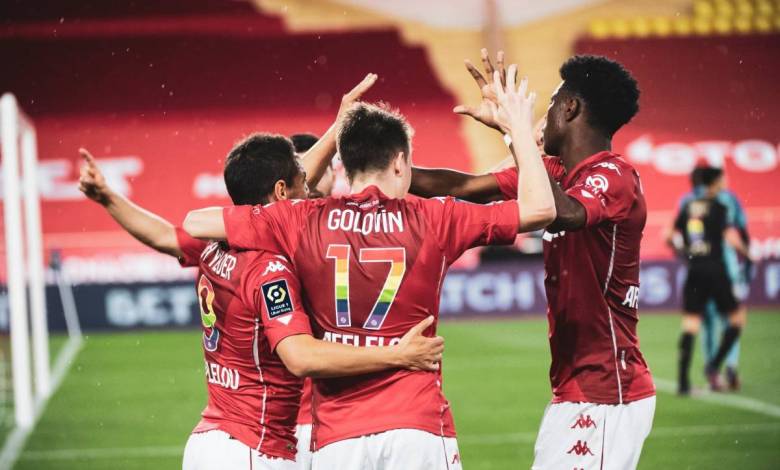 AS Monaco held an auction of jerseys from its professional team in support of amateur clubs in the region on 18 May. Organized in collaboration with the Mediterranean Football League, the event was a huge success and raised €19,220. The fifteen jerseys, including ones from Kevin Volland and Djibril Sidibé, each found a buyer.
The two most popular jerseys: Aleksandr Golovin and Cesc Fabregas, each raised €2,800. The shirts worn by the team during their successful match against Stade Rennais (2-1) have become collector's items. The Club issued a special jersey especially for the match against the Breton club to celebrate their new brand 'RISE.RISK.REPEAT'.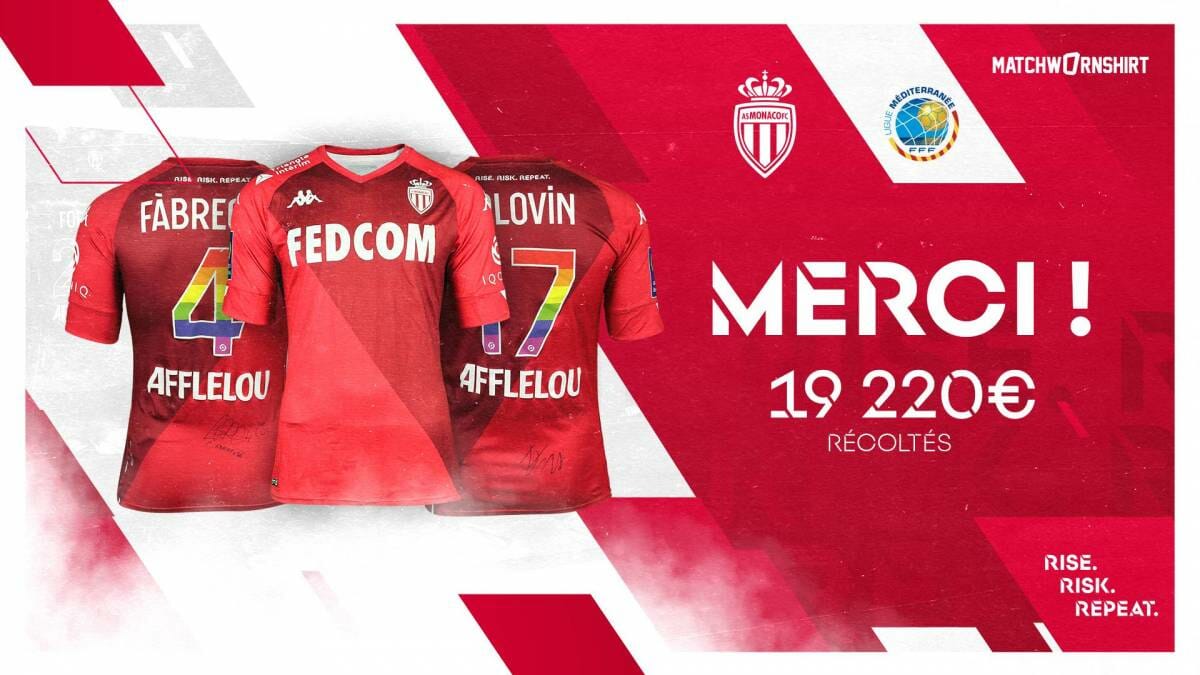 "We are very happy to have organized this operation for the benefit of amateur clubs in the region. The health crisis has impacted many of them. AS Monaco wanted to give them all their support and dedication, and that's what we have done through this auction. I would like to thank all the participants for their valuable contribution, well done to all the winners!" said Oleg Petrov, Vice-Chairman and CEO of AS Monaco.
The proceeds from the club's collector jerseys which will be allocated to the full payment of registration fees for amateur clubs in the region during the 2021/2022 edition of the Coupe de France, of the Gambardella Cup and the Women's French Cup.
"On behalf of Mediterranean football, I would like to sincerely thank, from the bottom of my heart, AS Monaco for this initiative of incredible and symbolic strength, consisting of donating to the Mediterranean body of football," said Eric Borghini, President of the Mediterranean Football League. AS Monaco, who were 2021 finalists in the Coupe de France and came in third during the last Championship, have demonstrated their commitment to amateur clubs in the region.