Latest news
Awards Galore for the World's Most Glorious and Glamorous Circus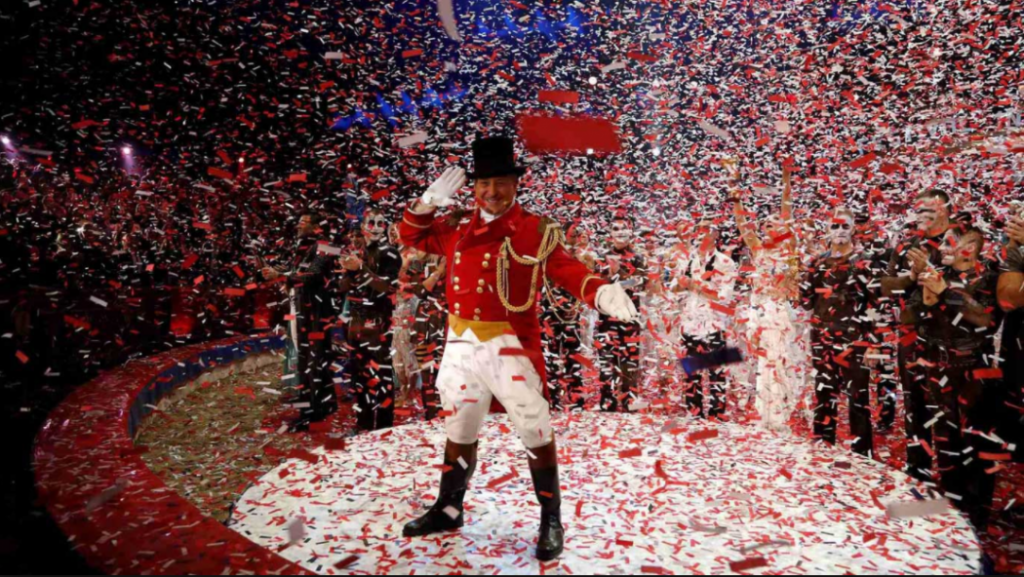 The International Circus Festival of Monte-Carlo (The Festival International du Cirque de Monte-Carlo) was created in 1974 by Prince Rainier III of Monaco to recognize and promote circus performers at the pinnacle of their profession. Our pioneering Prince had a lifelong passion for the circus at its very best.
Prince Rainier himself wrote the foreward for the program for the very first Festival held in Monaco, saying "This International Circus Festival was created thinking of the circus community, of this family of underestimated people, so that you, attentive spectators of their efforts and of their work, could know them better, and celebrate them better." It was the very first true circus festival of its kind ever presented in the Western world – and Prince Rainier III of Monaco was its "architect".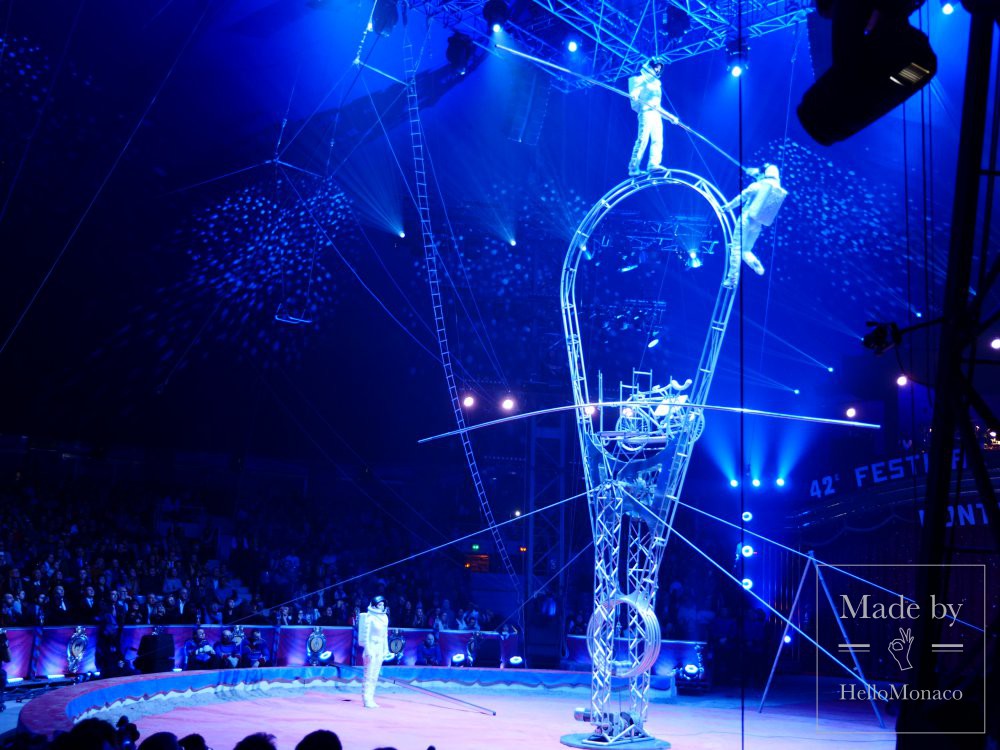 During the Monaco Festival, a selection of some of the very best circus acts in the world are presented twice to a Jury of circus professionals, journalists, and specialists at the same time as performing for paying audiences. Until 2005 the jury was presided over by the late Prince Rainier III, himself and since 2006, by his daughter, S.A.S. Princess Stéphanie of Monaco. The Jury awards Gold and Silver Clowns, and since 2002, a Bronze Clown, in the form of statuettes originally sculpted by Paule Malé. Other prizes and trophies are awarded by dignitaries, in memory of noble persons, by the City of Monaco, and various corporations, press organizations, associations, national institutions, and individuals.
The awards, called Palmares, are presented as prizes, called Prix, or trophies, called Trophée, or Cups, called Coupe, during a wonderful closing Gala performance attended by the Prince of Monaco, and his family and guests.
In 2006, the Festival staged an extraordinary and fitting tribute to its creator Prince Rainier III of Monaco (who had passed away the previous year), with a five-hour show that gathered the greatest assemblage of Gold and Silver Medalists ever seen. It has been recognized by many as the greatest circus performance ever produced.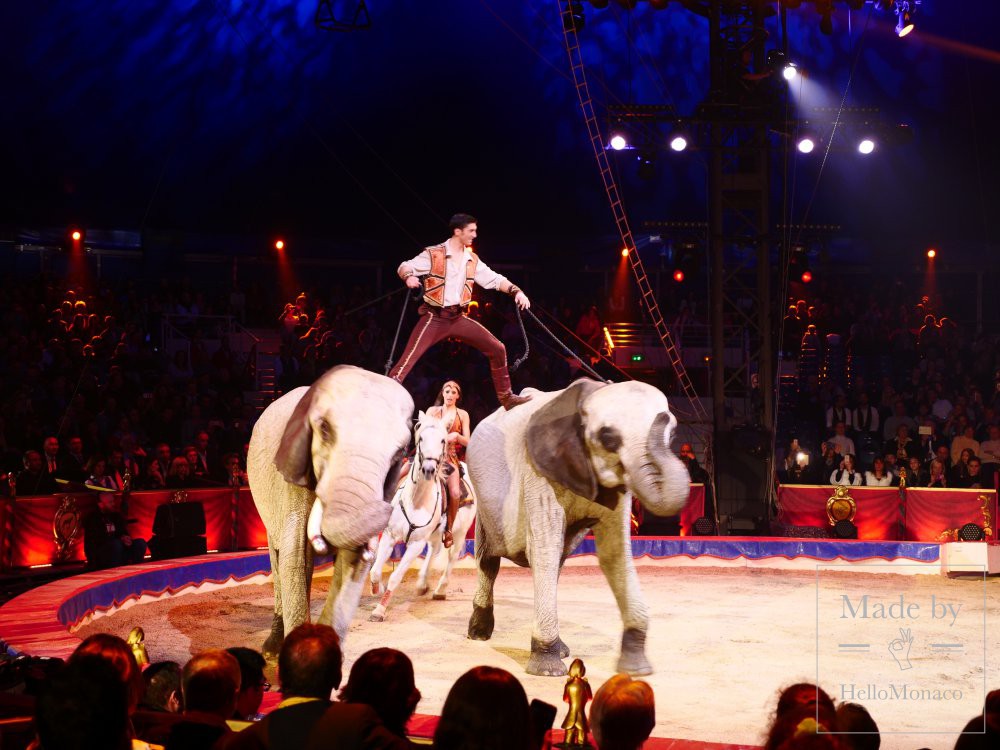 The International Circus Festival of Monte-Carlo now Presided over by S.A.S. Princess Stéphanie of Monaco, remains today, without a doubt, the most important circus event on our planet, and it has become the annual event most loved by the international circus community and by the most knowledgeable international audience of circus enthusiasts in the world.
AWARDS (PALMARES) of 42nd INTERNATIONAL CIRCUS FESTIVAL OF MONTE CARLO 2018
Prizes (Prix) Attributed By The Jury Presided Over By S.A.S. Princess Stephanie
CLOWN D'OR (GOLD) Acrobatic Troupe of Shanghai; Merrylu et Jozsef Richter
CLOWN D'ARGENT (SILVER) Prosvirnin; Duo Stauberti; Duo Ballance
CLOWN DE BRONZE Duo 2-Zen-O; (Troupe acrobatique) Acrobats from Inner Mongolia – Monocycles; Troupe Vavilov; Michael Ferreri; Troupe The Heroes
CUP (COUPE) IN MEMORY OF PRINCESS ANTOINETTE (au plus jeune artiste du Festival) Arina Ivanova
SPECIAL MENTION BY THE JURY Troupe Bingo
Special Prizes
PRIX OF THE JURY FOR JUNIORS – INTERNATIONAL MONACO INTERNATIONAL MANAGEMENT Yevgeny Komisarenko
PRIX OF PUBLIC Jozsef et Merrylu Richter
TROPHEE LOUIS MERLIN Chu Chuan-Ho – Diabolo
PRIX OF LA VILLE DE MONACO (CITY OF MONACO) – Troupe The Heroes
PRIX OF L'ASSOCIATION MONEGASQUE DES AMIS DU CIRQUE (Monegasque Association of Friends of the Circus) – Troupe Vavilov
PRIX OF JOURNAL NICE-MATIN / MONACO-MATIN Nicolai Kuntz
PRIX TMC MONTE-CARLO Duo Ballance
PRIX SPECIAL OF BLACKPOOL TOWER CIRCUS Duo Markov
PRIX OF LA REVUE DU CIRQUE DANS L'UNIVERS The Astronauts
PRIX SOCIETE DES BAINS DE MER HOTELS & CASINOS Saly Brothers
PRIX OF THE SOCIETY OF AUTHORS, COMPOSERS ET EDITORS OF MUSIC with thanks for their support – Léo et Ursula
PRIX ERICH ROZEWICZ Troupe Bingo
PRIX SPECIAL Z.P.R. DE VARSOVIE (WARSAW) Duo Stauberti
PRIX OF FAIRMONT MONTE-CARLO Jozsef et Merrylu Richter – Pas de deux
PRIX SPECIAL EMILIEN BOUGLIONE Jigalov
PRIX CIRQUE D'HIVER (WINTER CIRCUS) BOUGLIONE Troupe de Nizhny Tagil
PRIX SPECIAL GESELLSCHAFT DER CIRCUSFREUNDE E.V. (Association des Amis du Cirque d'Allemagne [Friends of the Circus of Germany] ) Michael Ferreri
PRIX OF AMIS DU CIRQUE ITALIEN [Friends of Italian Circus] – Yevgeny Komisarenko
PRIX SPECIAL STUDIO GRIMAILO MOSCOU (MOSCOW) Scott et Muriel
PRIX SPECIAL EUROPEAN CIRCUS ASSOCIATION (E.C.A.) Dr Alain Frère
PRIX SPECIAL OF CONSEIL NATIONAL Acrobatic Troupe of Shanghai (Troupe acrobatique de Shanghai)
PRIX SPECIAL CHIMELONG GROUP The Astronauts
PRIX SPECIAL JEROME MEDRANO Prosvirnin
PRIX OF CIRQUE NIKULIN MOSCOU (MOSCOW) Scott et Muriel
PRIX SPECIAL STARDUST CIRCUS INTERNATIONAL Acrobatic Troupe from Inner Mongolia (Troupe acrobatique de la Mongolie Intérieure)
PRIX KOBSOV CIRCUS Duo 2-Zen-O
PRIX SPECIAL MOIRA ORFEI Carmen Zander
PRIX SPECIAL GANDEY Troupe Vavilov
PRIX OF KAZAKH STATE CIRCUS – ALMATY Carrousel of Merrylu et Jozsef Richter
PRIX OF BIG TOP LABEL Troupe acrobatique de Shanghai
PRIX SPECIAL FORUM OF THE PASTORALE Duo Stauberti
PRIX SPECIAL CAPITAL CIRCUS – ASTANA Saulo Sarmiento
PRIX OF AMIS DU CIRQUE SUISSE (Friends of the Swiss Circus) – S.A.S. la Princesse Stéphanie
PRIX OF ROYAL CIRCUS Merrylu et Jozsef Richter
PRIX MONACO INTER-EXPO Carmen Zander
PRIX CIRCO HERMANOS VAZQUEZ Yang Huang
PRIX OF THEATRE OF MUNICH Duo Miracle
PRIX NANDO ORFEI Saly Brothers