Latest news
Beauty And Shock – Inspired Bedfellows at NMNM Villa Sauber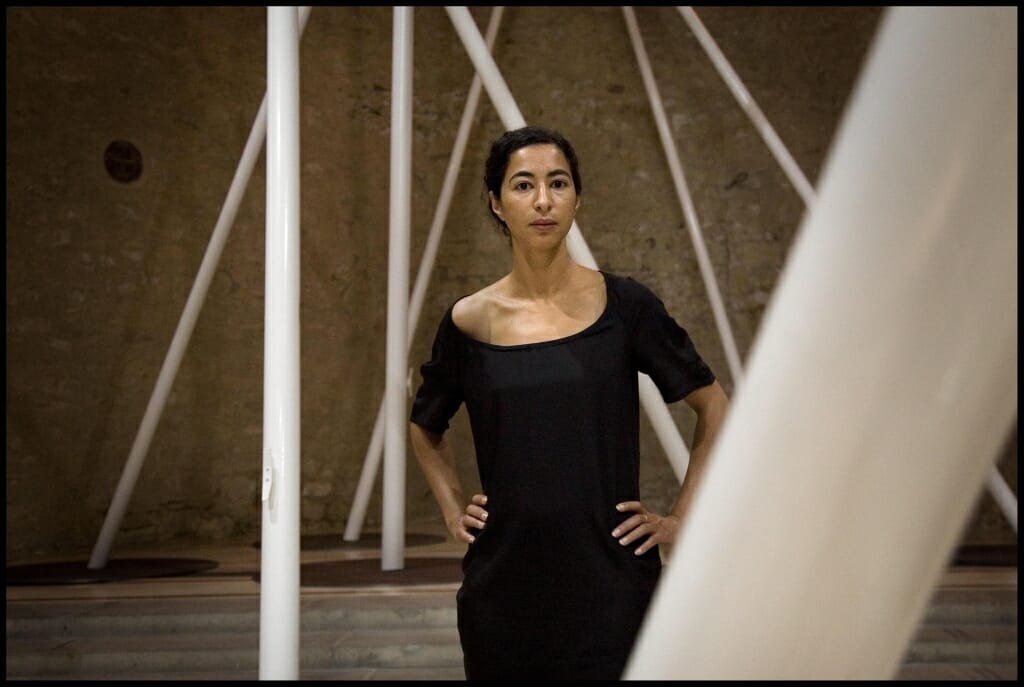 "Mechanical Garden" – just the juxtaposition of the two words together startles. It's almost an oxymoron, certainly a challenge to the senses. At the New National Museum of Monaco NMNM in Villa Sauber that is what they do so well – set our senses alight; play with the possibilities within the virtually impossible.
And so their exposition of Latifa Echakhch's work falls exactly within their natural inclination to provoke wonderment. Born in Morocco but raised in France Latifa Echakhch has taken childhood memories from Aix-les-Bains in France and several happy and stimulating visits to Monaco. From these Latifa has conjured up a masterful reminiscence in art of what vibrates in her mind. The best of those happy childhood memories from Monaco are of Salle Garnier, Villa Sauber and the Jardin Exotique. And similarly memories from Aix-les-Bains, where her father worked in the Grand Cercle Casino which has a similar style and beauty and evokes thoughts of Opera Garnier. All this beautiful architecture and nature's blessings swim around in the imagination.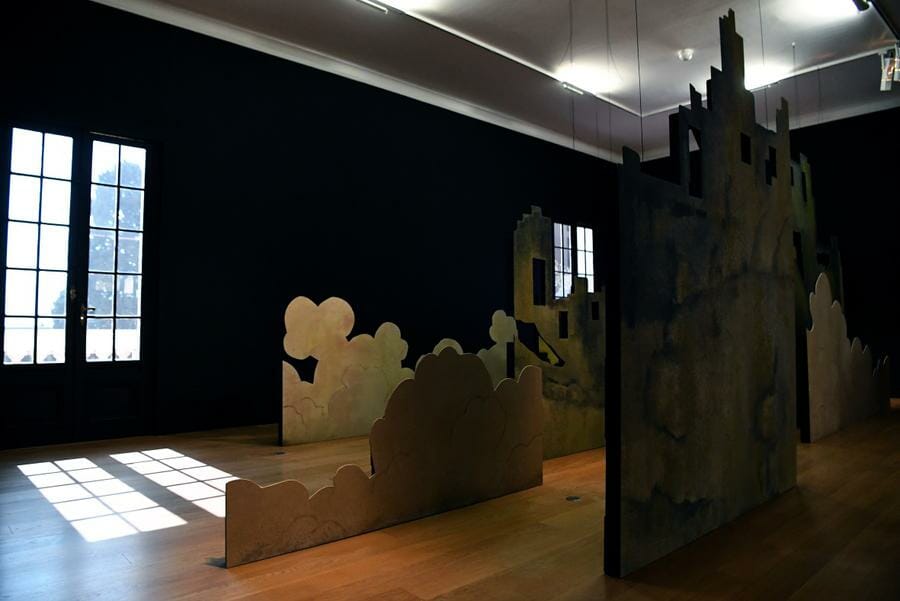 Then imagine an Apocalypse and the loss of nature's blessing. You crave for a recreation of what you most loved – the classic romantic landscape of abundant nature and architecture, beautiful also in ruins. This is what Latifa Echakhch has achieved. Mechanics replaces nature to rekindle those lost natural pictures that inspired contentment.
Beauty and shock, two uneasy bedfellows come together in this tantalizing work. Beauty must now be created without nature to help us. It reminds us of what we can all lose if we do not take better care of what we all take for granted – the bountiful blessings of nature.
After this Exhibition Villa Sauber will be closed for renovations for several years. So take advantage of the opportunity to enjoy a visit now while you can. Together with seeing the Mechanical Garden there is also an opportunity to visit another NMNM exhibitionin Geological Salon 1 (Salon Géologique I) – an installation by artist Yto Barrada in association with the designer Stéphanie Marin, in the reading room – mediation space.
Enjoy Villa Sauber! Visit between now and October 28th before it closes.