Latest news
BNP Paribas and the Centre Scientifique de Monaco: Conference on Natural Capital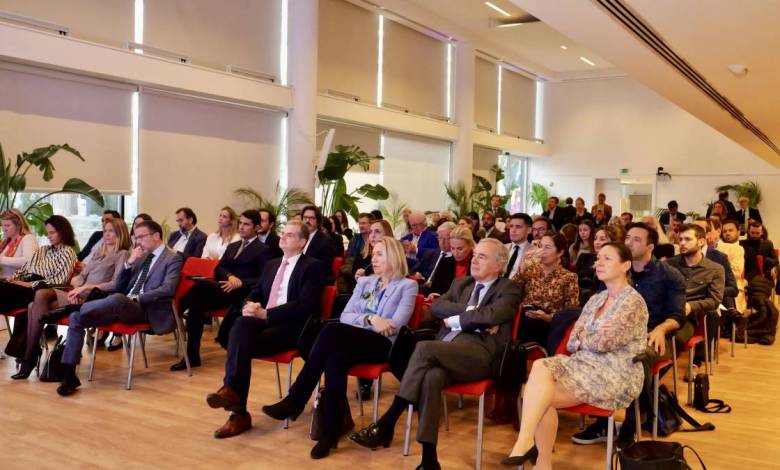 BNP Paribas and the Centre Scientifique de Monaco in partnership with Prince Albert II of Monaco Foundation on the 9th November 2023 organized a Conference on the theme "Enjeux et Solutions pour un Futur Durable" (Natural Capital: challenges and solutions for a Sustainable Future).
For the first time in Monaco, this Conference gathered a panel of entrepreneurs, economists, researchers and scientists with as many international institutions committed in the preservation of Natural Capital. Three sessions have been devoted to intergovernmental and philanthropic institutions, businesses and start-ups and to the main actors of Finance. Therefore, the opportunity for each participant to exchange ideas in innovative initiatives in their respective fields. The conference was followed by a two-day multidisciplinary Workshop whose purpose was to define both the maritime and land Natural Capital, in order to make an economic evaluation to be included in the national wealth.
BNP Paribas had the privilege to associate with local reference actor, CSM, with the aim of shining a spotlight on the Monegasque ecosystem on such an important topic as the preservation of our Natural Capital. Science, Economy and Finance all have a role to play in preserving our Natural Capital.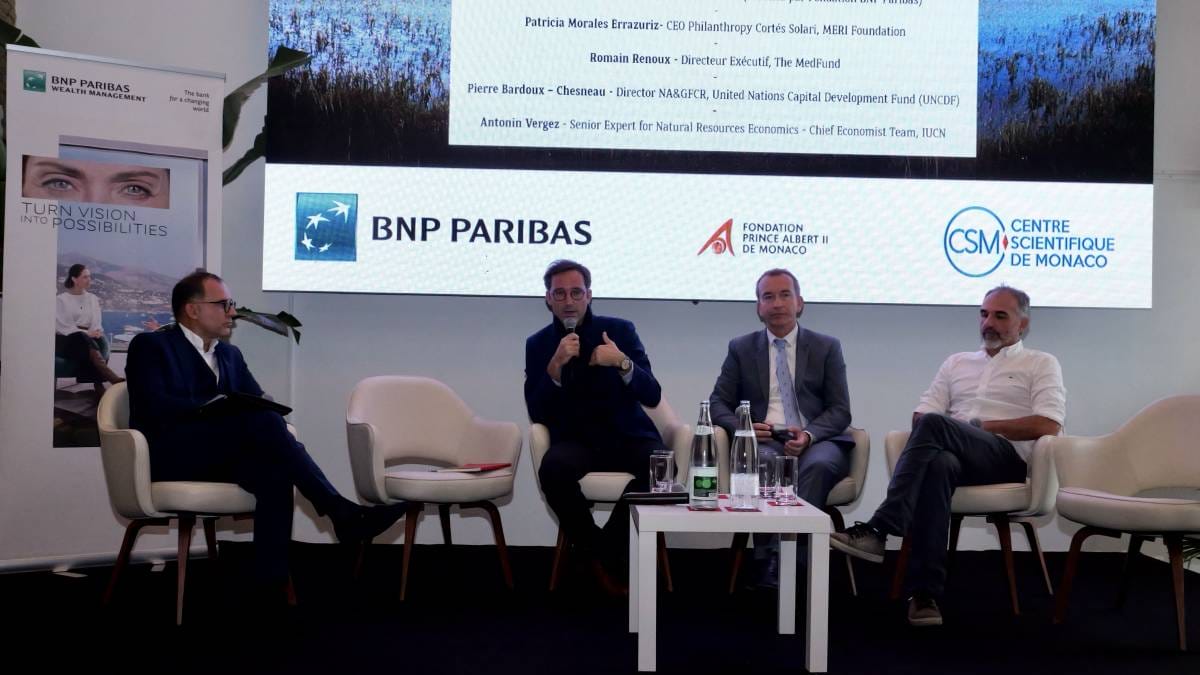 «I am delighted that BNP Paribas is alongside CSM, which is doing a remarkable job in Monaco on issues related to Natural Capital. The preservation of Natural Capital is fundamental, both for present and future generations. Banks have an up-to-date role in adapting financing criteria to better take into account these topics. Since 2010, BNP Paribas Group has adopted strict sectorial policies to oversee its financing and investment activities in the sectors most at risk for the environment. The Group has also decided to allocate 4 billion euros of financing to companies contributing to the protection of terrestrial and marine biodiversity by 2025».
Françoise Puzenat, Territory Manager Monaco at BNP Paribas
«Putting a cost to the natural stock is showcasing its inner eco-systemic value resulting from the synergy between science and economy, finally integrated. In order to protect the environment and its precious biodiversity we need to interact to influence positively decision-makers».
Prof Denis Allemand, Scientific Director at CSM
«Nature can help us by providing effective tools to fight against climate change and biodiversity loss. Federating the economic and financial world in a joint project with scientific research is definitely a winning approach and we are determined to fully contribute to it».
Dr Nathalie Hilmi, Section Head for Environmental Economics at CSM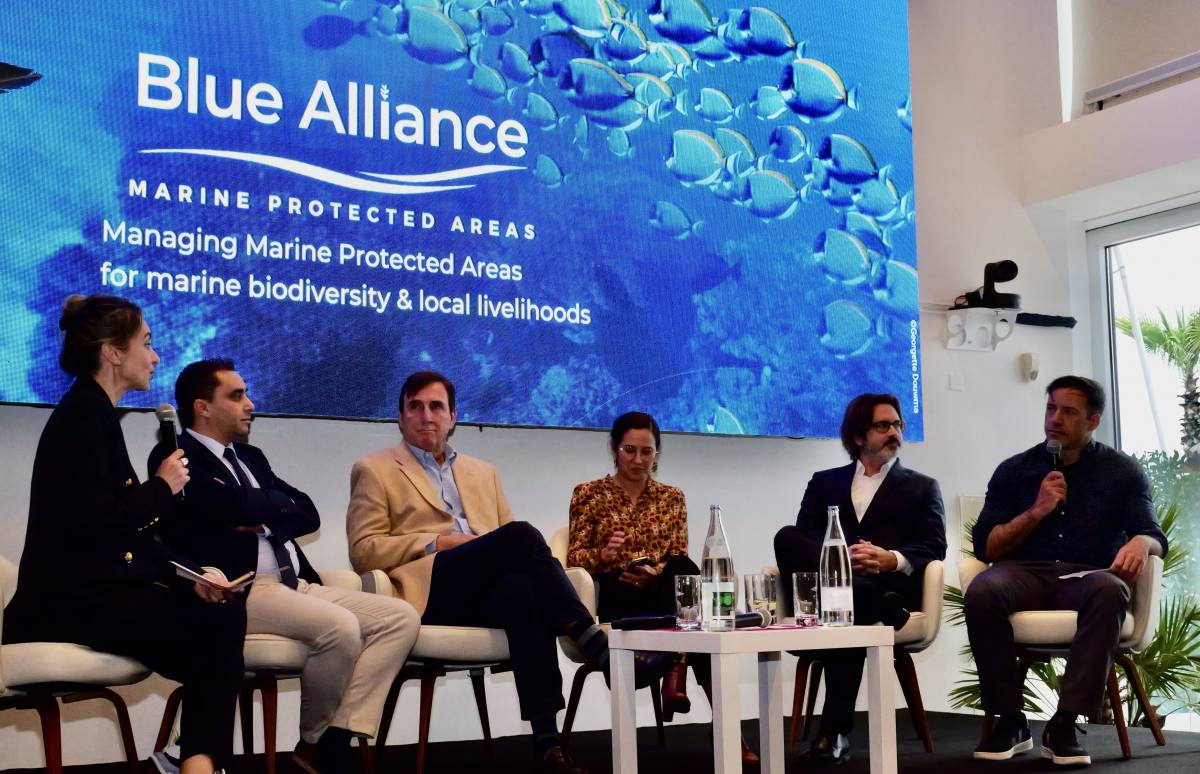 About BNP Paribas
BNP Paribas is the European Union's leading bank and key player in international banking. It operates in 65 countries and has nearly 185,000 employees, including more than 145,000 in Europe. The Group has key positions in its three main fields of activity: Commercial, Personal Banking & Services for the Group's commercial; personal banking and several specialized businesses including BNP Paribas Personal Finance and Arval; Investment & Protection Services; Corporate & Institutional Banking. Based strongly on a diversified and integrated model, the Group leads its customers (individuals, associations, entrepreneurs, PME, large companies and institutions) to help them to realize their projects proposing financing, investment, saving or protection services. BNP Paribas has four domestic European markets: Belgium, France, Italy and Luxembourg. The Group also implements its integrated commercial and personal banking model across several Mediterranean countries, Turkey, and Eastern Europe, a strong presence in the Americas and a fast-growing business in Asia-Pacific. The Corporate Social Responsibility approach is applied to all activities with the aim of keeping the Group's performance and stability towards a sustainable future.
Centre Scientifique de Monaco
The CSM (Centre Scientifique de Monaco), under the Interior Ministry's protection, is the Monegasque Research Agency, established in 1960 by H.S.H. Prince Rainier III. Prof Patrick Rampal is the President of the Scientific Centre while Prof Denis Allemand is the Director of the Centre thus taking care to preserve the multidisciplinary excellence at the service of Biology, the Environmental Management and Health. The Centre is subdivided into three research departments: 1. Marine Biology Department, established in 1990, studying the biology of all types of corals; 2. Polar Biology Department, established in 2010, studying the penguins as health indicators of the polar environment; 3. Medical Biology Department, established in 2013, developing research on paediatric diseases and supporting a team of clinical research on sickle cell disease.
Fondation Prince Albert II de Monaco
Founded by H.S.H. Prince Albert II of Monaco in 2006, the eponym Foundation is a global non-profit organisation, committed to progressing Planetary Health for present and future generations by co-creating initiatives and supporting hundreds of projects across the Planet. The Prince Albert II of Monaco Foundation focuses its efforts on three principal domains of action: Climate Change, Biodiversity and Water Resources, in the following main geographical regions: the Mediterranean Basin, the Polar Regions and the Least Developed Countries. The Foundation has already granted 110 million euros to fund more than 785 projects that focus on limiting the effects of climate change, promoting renewable energies, protecting the ocean, preserving biodiversity, managing resources and combating deforestation.