Latest news
Bricklive Christmas: Play-Heaven Comes to Monte Carlo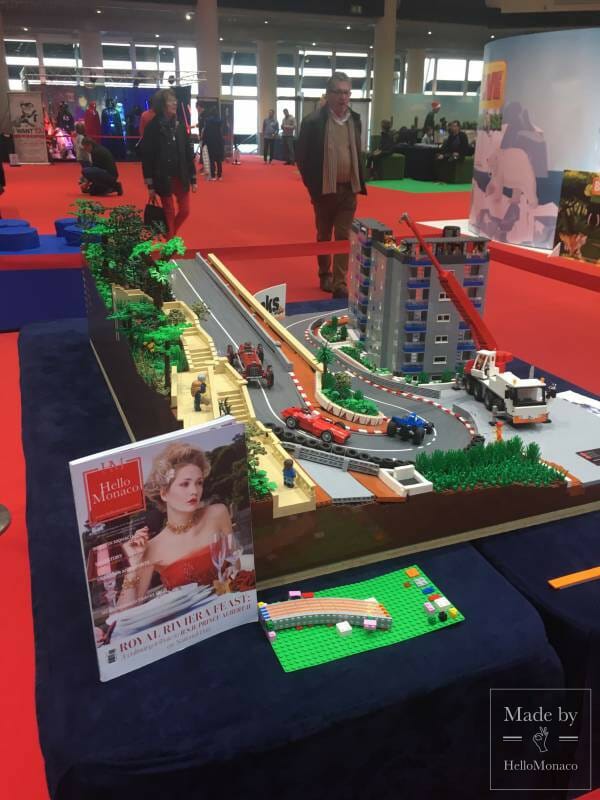 Do you and your children enjoy playing with Lego building blocks? If so, paradise awaits. But there is so much to do in the lego Expo BrickLive that if you never touch a Lego block your children will have fun.
When you walk in the Expo, you walk into an immense space. BrickLive has packed so much in there. What is great for families is the amount of wide-open space between each featured activity. BrickLive even has a little dance stage with a play-friend dancing with the kids. You don't have to go to the Christmas Village in Port Hercule to have your face painted, either. Do it at BrickLive.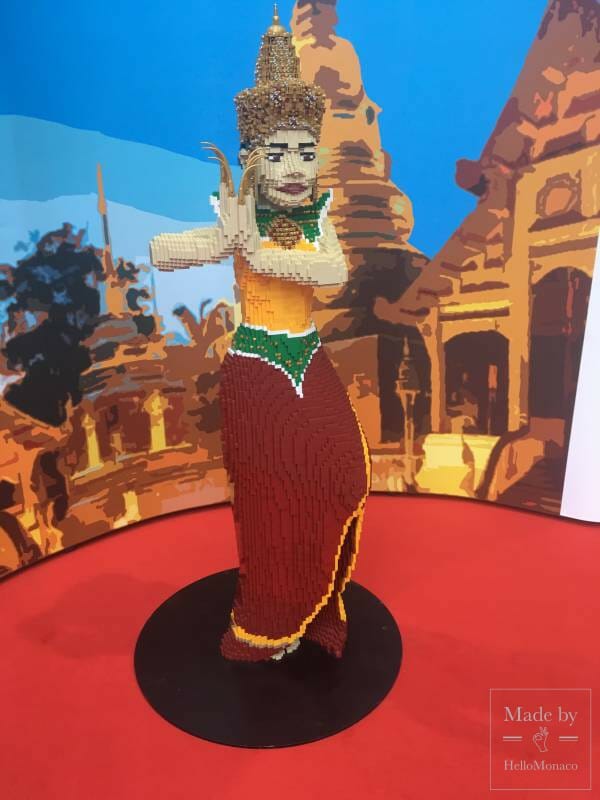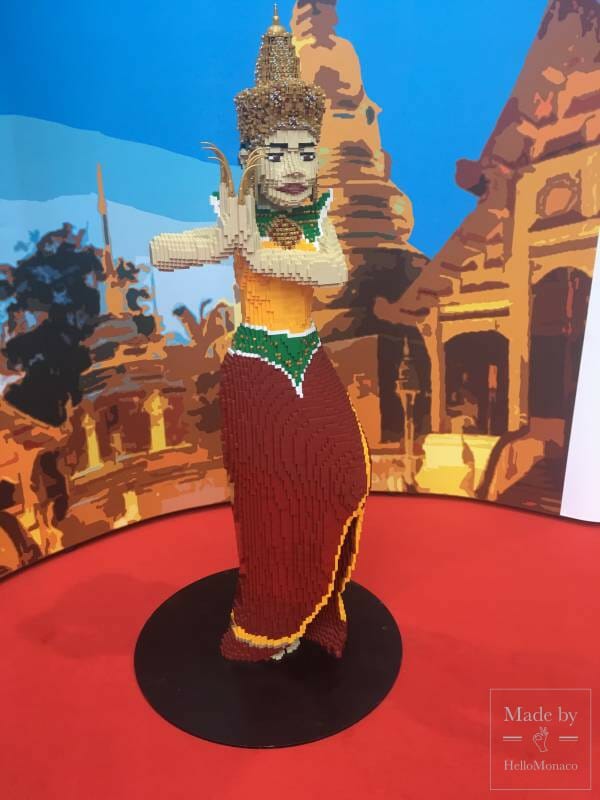 And no matter where you look you have incredible Lego Expos, themed just as much for girls as boys. Everywhere in this vast playground there are mesmerising play-pits full of bricks of every colour, shape and size. There must be millions of bricks in all. So many themes in fact, it's like 10 expos in one. There's a refreshment area too, so you could spend the whole day exhausting the kids and yourselves. There is a lot to do and dozens of friendly counseller/play-friends to help you and the kids have great fun.
Oceanographic Museum Style Fun
Over here, as you wade your way through the path of sharks and killer whales. All built from Lego, of course. And instead of a shark frenzy there is a kid frenzy to take turns catapulting pellets to feed the killer whales.
Grand Prix Highlights
From fierce sea creatures to the Grand Prix. There is a great scale model of the Avenue de Spelugues hairpin with the descent from the Casino, and there is a mini Ferrari on display in the Fan Zone – it just lacks a model of Charles LeClerk to drive it! But if you just want to spend a couple of hours yourself making a great racing car at the Expo, BrickLive has these cool inclined tracks to gravity-race them on against friends.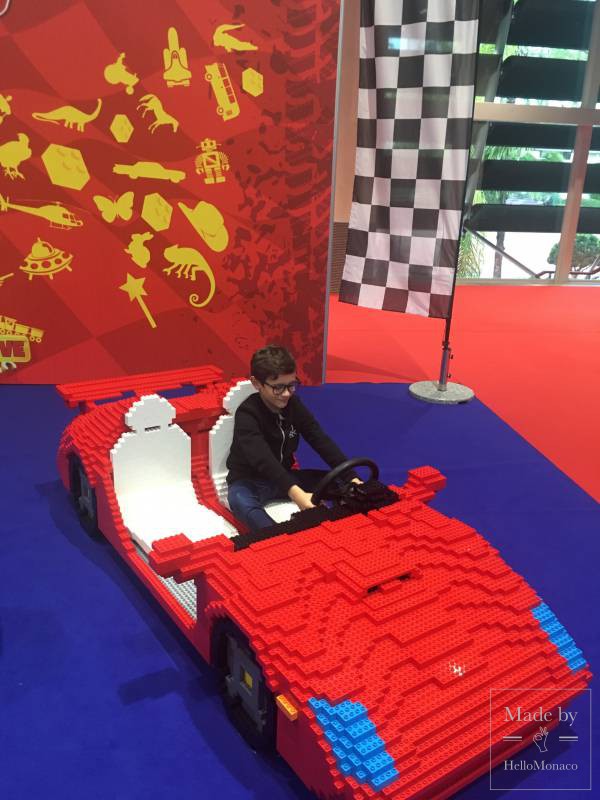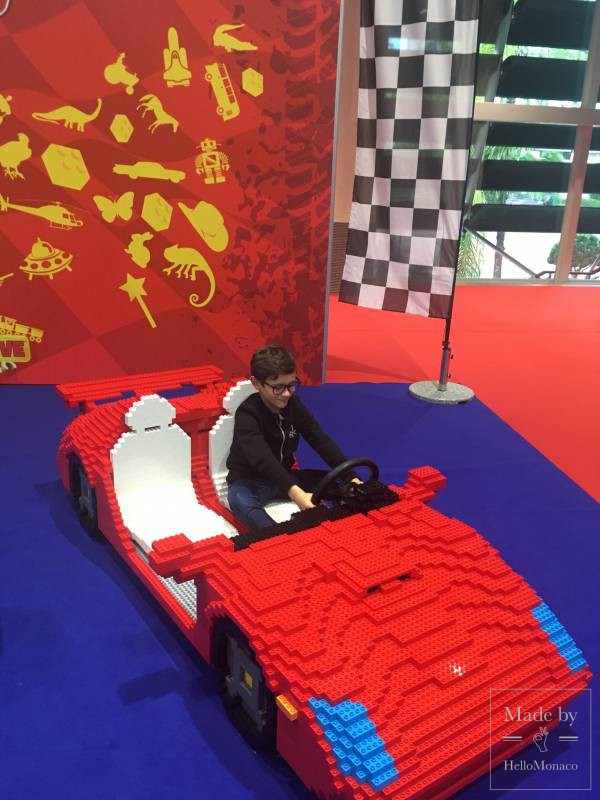 HelloMonaco talked to Elon from Israel who had taken his shoes and socks off and had been gingerly stepping across LEGO bricks.
HelloMonaco: What are you doing in bare feet? That must hurt.
Elon: My friend was boasting that a guy from his town in the US holds the world record for walking over 36 meters on Lego bricks. I was just trying to show him that it's no big deal. Actually it's quite painful.
HM: What is the point?
Tom: The man in Virginia did it for charity. It raises a lot of money for children.
Elon: Do you know who holds the world record for the tallest tower built with LEGO? It used to be Italy, but the record, which had stood for ten years, was broken in Israel in 2017. Omer an 8 year-old boy loved Lego and died of cancer. So we built a tower in Tel Aviv in his honour. It's over 35 meters high and a world record.
Do you know how the Lego Group got its start? It was in the toy workshop of Ole Kirk Christiansen in Denmark which he began calling "Lego" in 1934. Why Lego? It's based upon the Danish phrase "leg godt" which means "play well."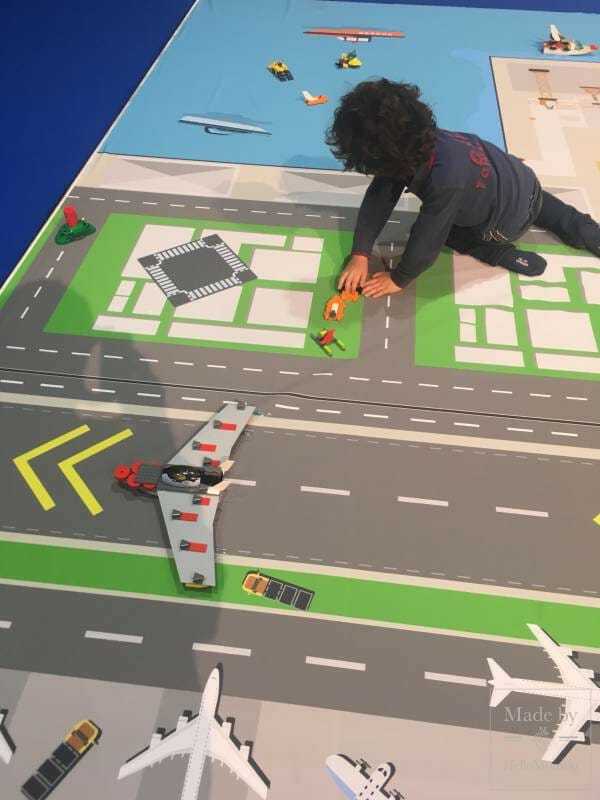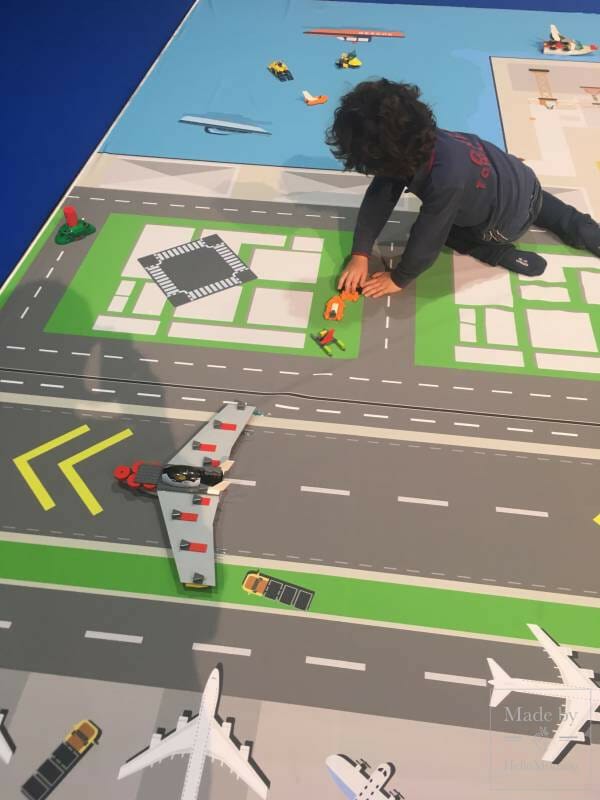 Selfies with Santa
Here's a challenge. You and your friends could build a life-sized model of Charles LeClerk. There just may be enough time for a team to do it before BrickLive finishes. Because guess what it took to create a life-size Santa for you to pose next to, which is also there awaiting selfie-enthusiasts? 1800 hours to create a life-sized Santa. So go keep Santa company and take a selfie.
And here's another challenge for Monegasques – you can be the first to build the Prince's Palace. There are two places you can build it: The Architecture Area. Don't let the Taj Majal there take first prize. Then there is a specially constructed City-Scape Board, a mini-scale reproduction of Monaco's footprint, waiting for you to build on it.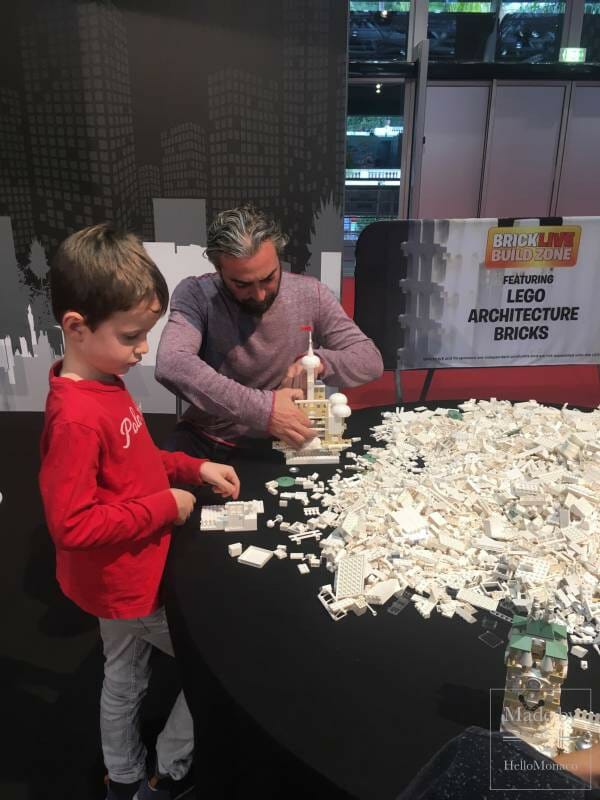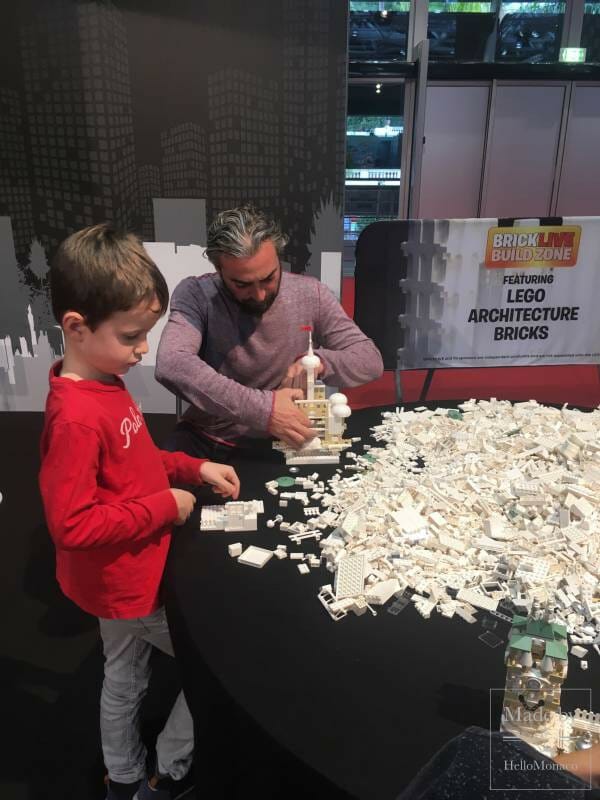 High-Tech Games: Console Heaven 
If Consoles and playing Minecraft and galactic games is your thing you are also in Game heaven. In fact, there is packed action going on within the generous array of consoles laid out in the middle of the Expo. At any one time it is full of dozens of girls and boys.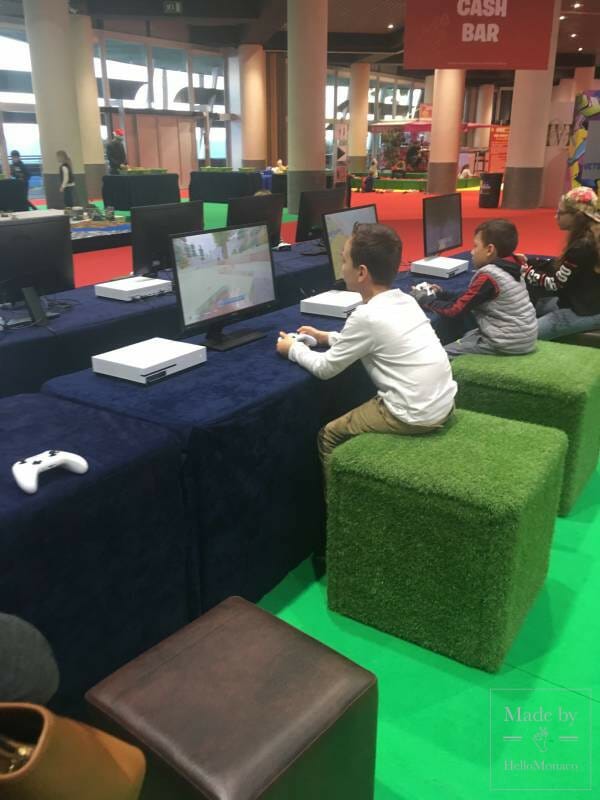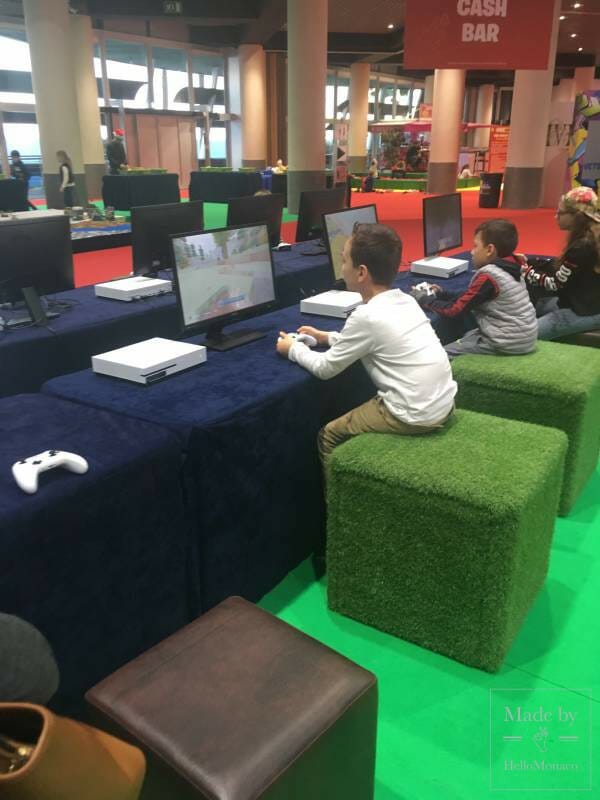 Jungle Corner
While it's hard to upstage Monaco's own unique extraordinary sights, BrickLive comes the closest to it with their incredibly realistic life-sized jungle animals. These beasts are as close as you get to real tigers and gorillas – even an angry polar bear on the attack. But if the kids get scared just turn their attention to the really cute life-sized giant panda or giraffe.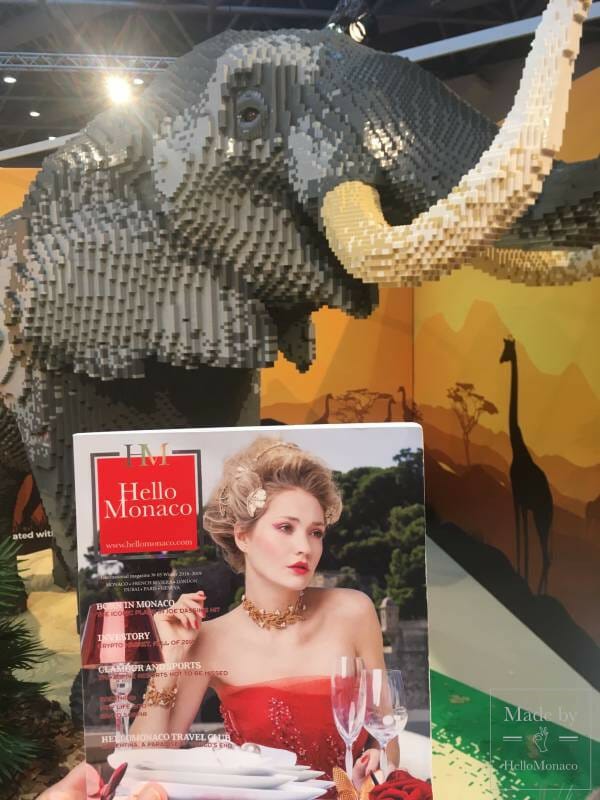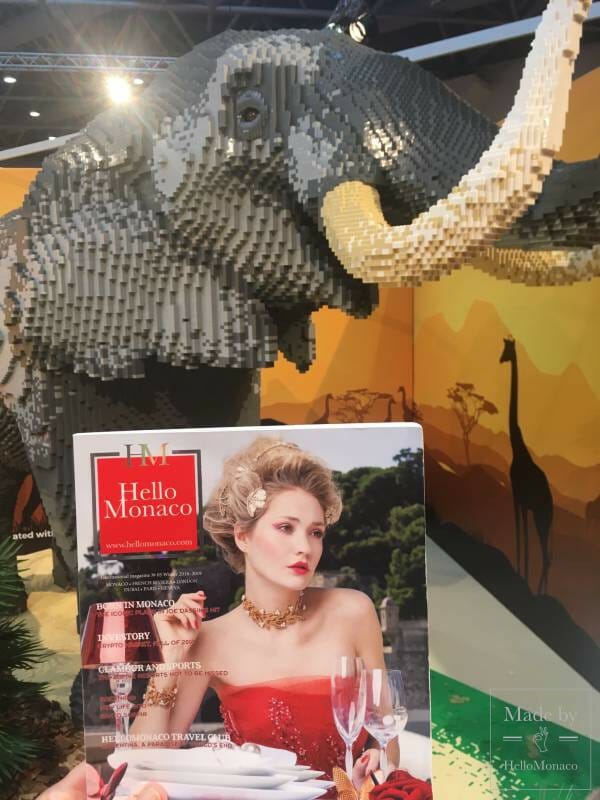 Graffiti Wall
If you really want to exit after all this – don't walk past the Graffitti Wall. It's just one of those brilliant ideas that has all the kids and adults transfixed. But on the way out if you are a serious enthusiast, or just want to be wowed by the brilliance, then go look at the FAN ZONE as you drop down a floor in the Grimaldi centre – that's where the passionate fans of LEGO have let loose. You will see Championship Lego models of every description: a Ferrari, Tower Bridge, Star Wars spacecraft, and a sort-of pirates of the Caribbean sea-scape etc.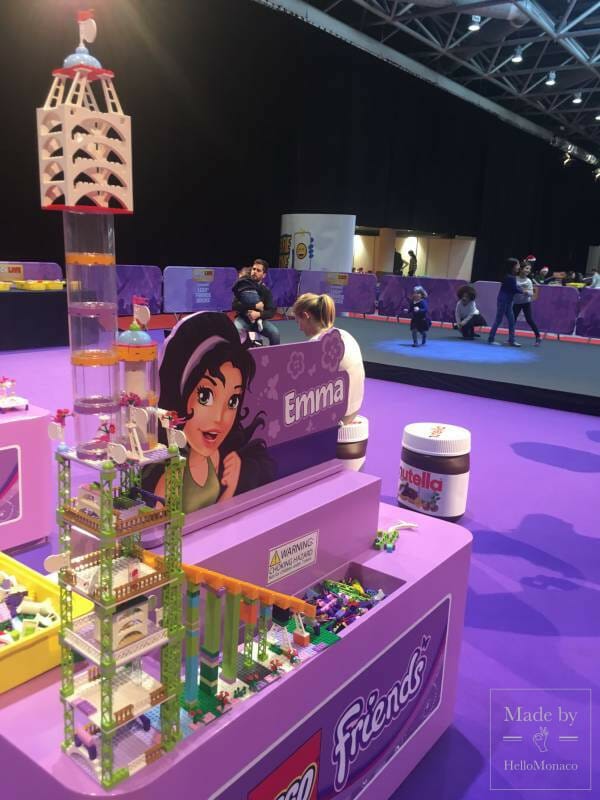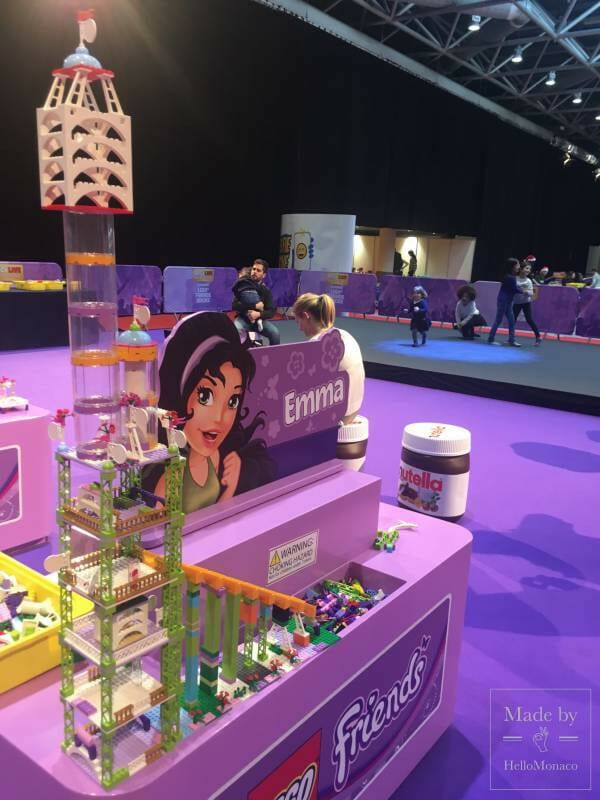 There are so many gifted LEGO enthusiasts, all we can do is tell you what caught our eye:
First Prize: A bright red Ferrari IF someone builds a model of Charles LeClerk to go with it!
Second Prize: A giant Panda – super cute.
Third Prize: The Flying Scotsman – the famous steam-train adored by British train spotters. The LEGO model is magnificent.
What are your favourites? You still have until January 6th to go.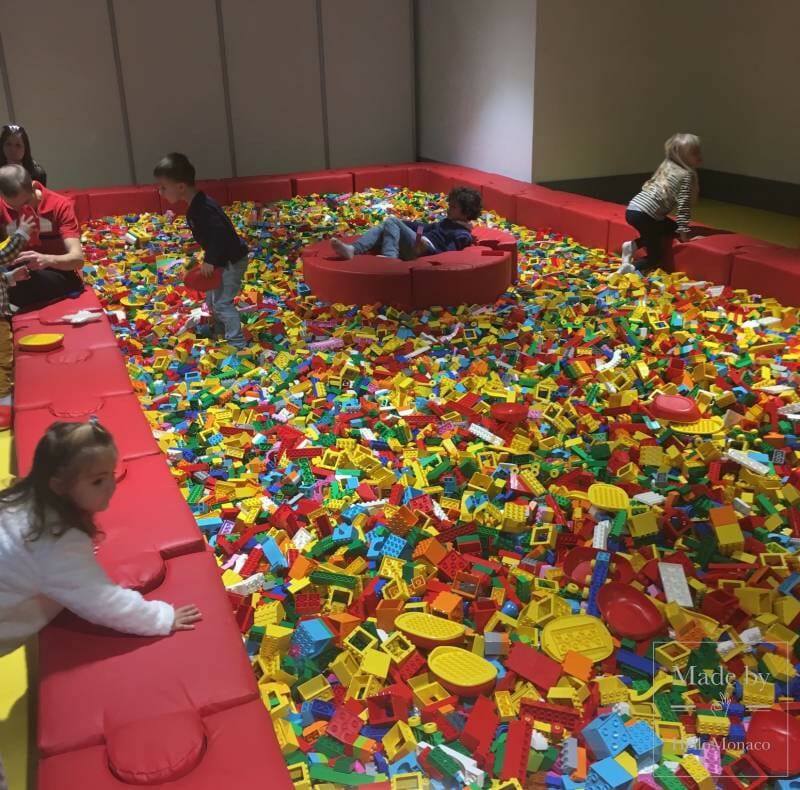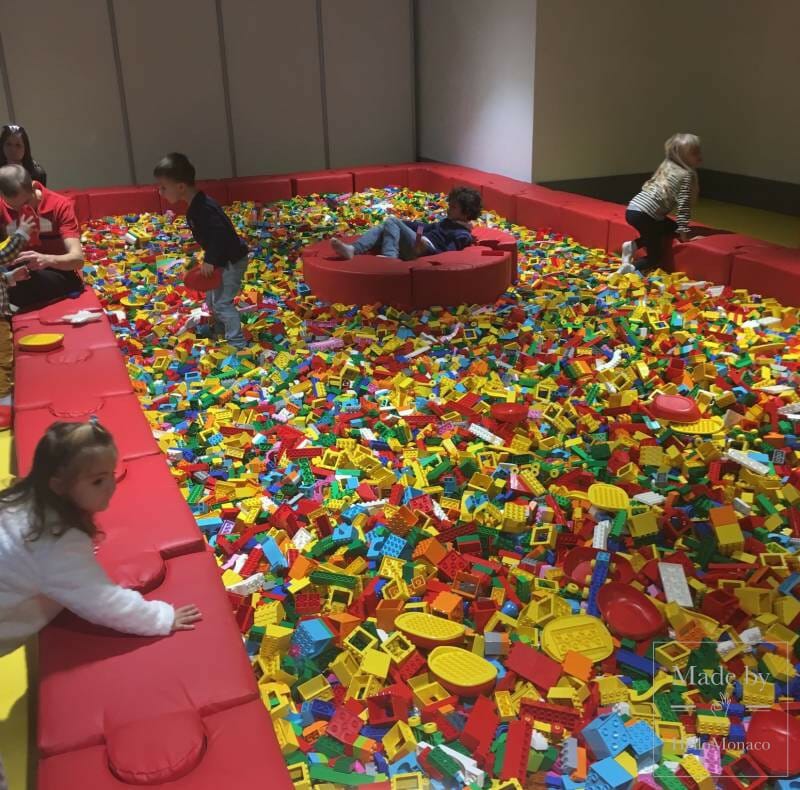 Price: 20 euros for adults, Children up to 12: 16 euros. No charge for kids 3 and under. Just about everything except food and drink or shopping in the boutique is free.