Latest news
Celebrate National Day with Free Concerts and Events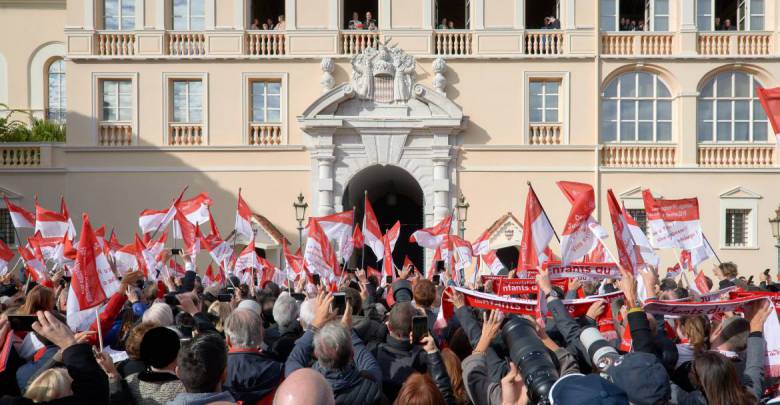 Monaco's National Day is just around the corner, an opportunity for people of all ages to celebrate with special events and concerts. This year, a drone show will awe spectators at the Palace and three shows will be taking place at Espace Léo Ferré.
Beatbox Show for Kids
Wednesday 9 November at 3 pm is "Oggy & the cockroaches" a film concert for children 5 years of age and older. Two beatbox champions, Loopstation SARO and Alexinho, will provide a reinterpreted soundtrack for cartoons. They will offer a unique journey created with music, mouth sounds and humour in the world of Oggy, an anthropomorphic blue cat with a clown's nose, who is constantly harassed by three cockroaches.
Drone Show above the Palace
Friday 18 November at 8 pm, 200 luminous drones will fly in the Monegasque sky above the Prince's Palace for a 12-minute show imagined and choreographed by the company MC-Clic, all to music.
Comedy Musical
Friday, November 18 at 9 pm a hilarious musical by "Les Franglaises" will translate a classic English repertoire in the most literal and absurd way possible!
Cello and Violin Concert
Saturday 19 November at 6 pm, a concert by sisters Camille and Julie Berthollet (cellist and violinist) will enchant the public with their interpretation of "the captivating universe of musical themes from yesterday and today's small screen series".
How to get your invite
Invitations will be distributed at Espace Léo Ferré upon presentation of an identity card, resident card or family record book for resident children.
∙ Thursday 3 November, from 8:30 am to 6 pm: Monegasques + spouse and child(ren).
∙ Friday 4 November, from 8:30 am to 6 pm, Monegasques + spouse and child(ren) and residents + spouse and child(ren). One seat per card within the limit of available seats.