Latest news
Celebrating 100 years of Music and Theatre at the Rainier III Academy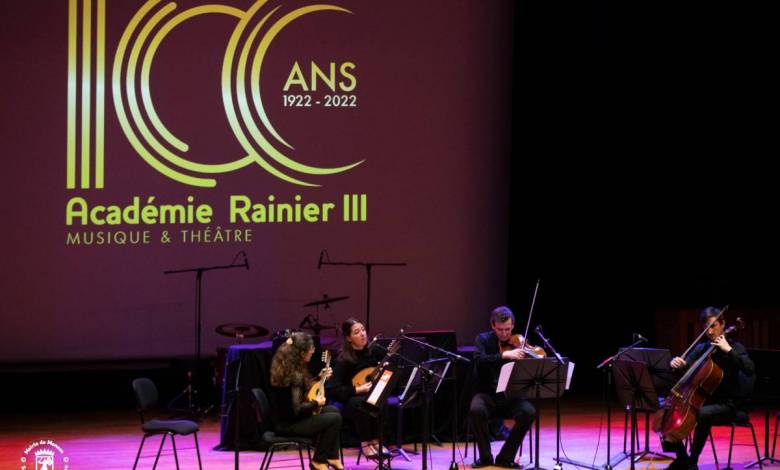 Music is a universal language that transcends social and cultural divisions to bring people together. For the past one hundred years, the Rainier III Academy has been bringing rhythm, melody and beauty to the Principality. From more austere, classical beginnings to trendy, current music, to the debut of its theatre program, the last century has seen the Academy evolve and grow with the times. Since 1922, the establishment has been helping beginner students find their passion by leading them on a journey of transformation through practice and skill sharing, until they can soar as seasoned artists and bring out poignant, joyful and deep emotions with their performances.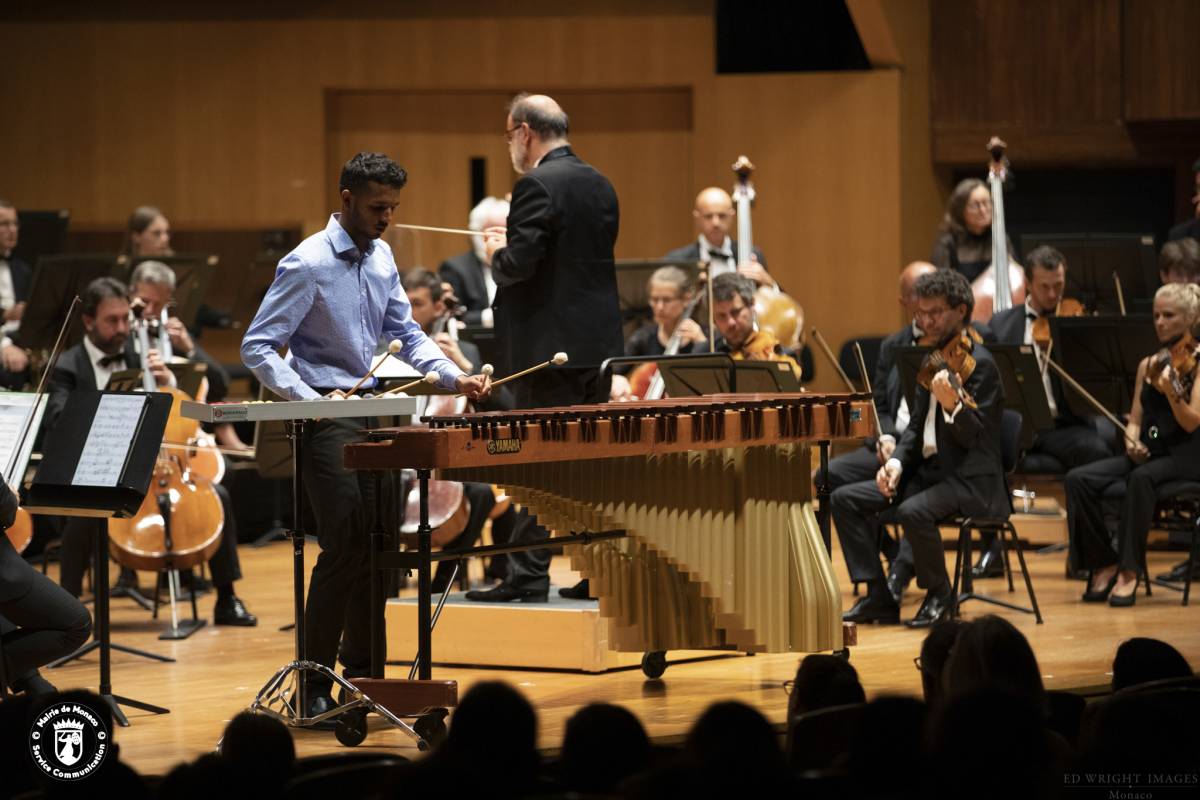 Virtuoso cellist flees Russia and returns to Monaco to become school's first director
When Monaco's School of Music was first created, it offered only two classes: music theory and ensemble music. Back then, the school was directed by a Monegasque who, as a young boy, ventured to Turin, Italy to receive his musical education. Orphaned as a child, Louis Abbiate was inspired to pick up an instrument by his musical father. He quickly excelled as a gifted cellist and won first prize in the Turin Conservatory before joining the Paris Conservatory, where he also won first prize. He then moved back to Monaco and worked as the principal cellist for the Casino orchestra before his career as a virtuoso cellist took off and he performed shows across Europe and Russia. The famous conductor Arturo Toscanini invited him to join the orchestra of the famous La Scala in Milan.
Louis Abbiate was offered a job as a professor at the Saint Petersburg Conservatory in 1911, which he kept for ten years. But, following the October Revolution, he had to leave all his possessions behind as he fled Saint Petersburg with his Russian wife and returned to Monaco. In 1922, he became the first director of the newly created Municipal School of Music, a position he kept until his death in 1933.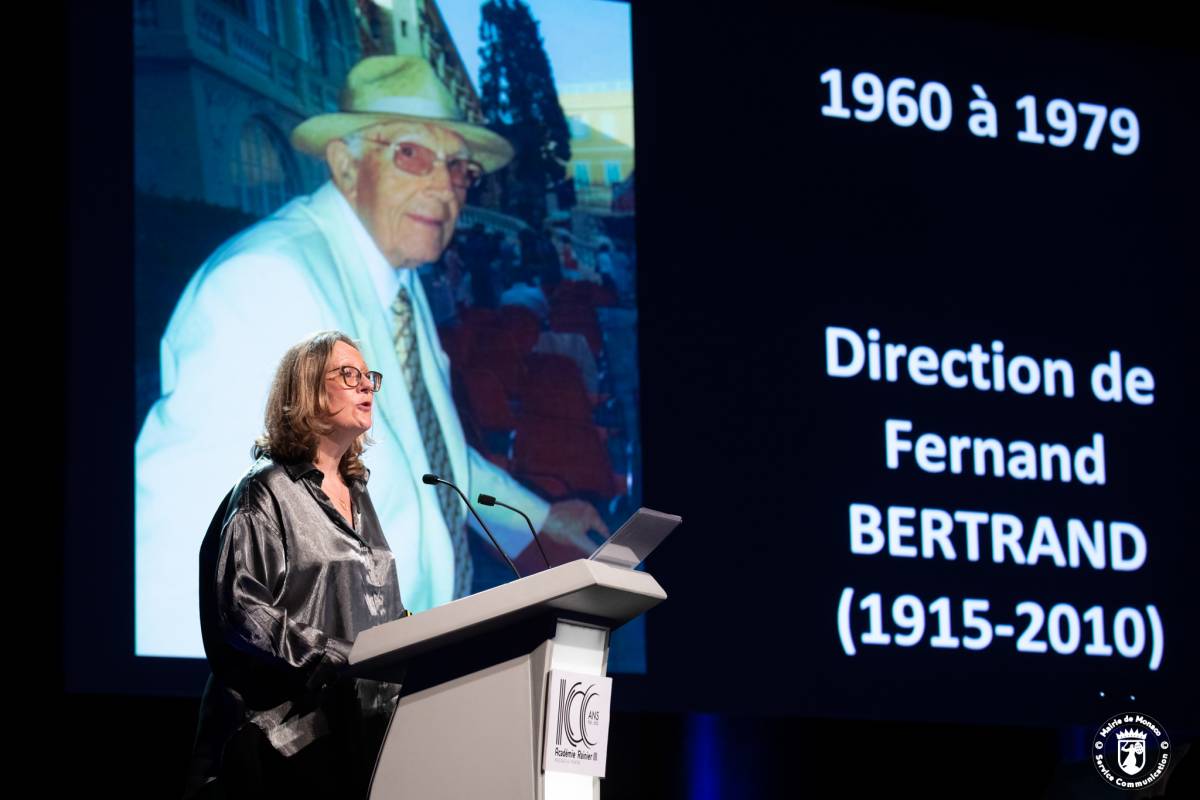 From a school to an Academy
At the time of its creation, the Monaco music school was located in the area of ​​the current port of Fontvieille. Since 1934, the school, recognized as a municipal school by the government ordinance, was located in the Villa Millefiori. In the 1940s, it was called the Superior Municipal School of Music and in 1956 received a new name — the Prince Rainier III Academy of Music.
On July 1, 1976, Prince Rainier III and Princess Grace attend the inauguration of the new premises in the Rue Princesse Florestine, and in 1994 the Academy of Music moves to Boulevard Albert I, where it is located to this day.
Bringing current music to the curriculum
In 2011, at the initiative of the new director of the Academy, Christian Tourniaire, the Department of Contemporary Music is opened. Under the direction of Tourniaire, the Academy organizes more than a hundred auditions and concerts during the academic year. Academy students are increasingly taking part in local cultural events such as European Heritage Days, Monaco Summer Music Festival, Spring Arts Festival, etc.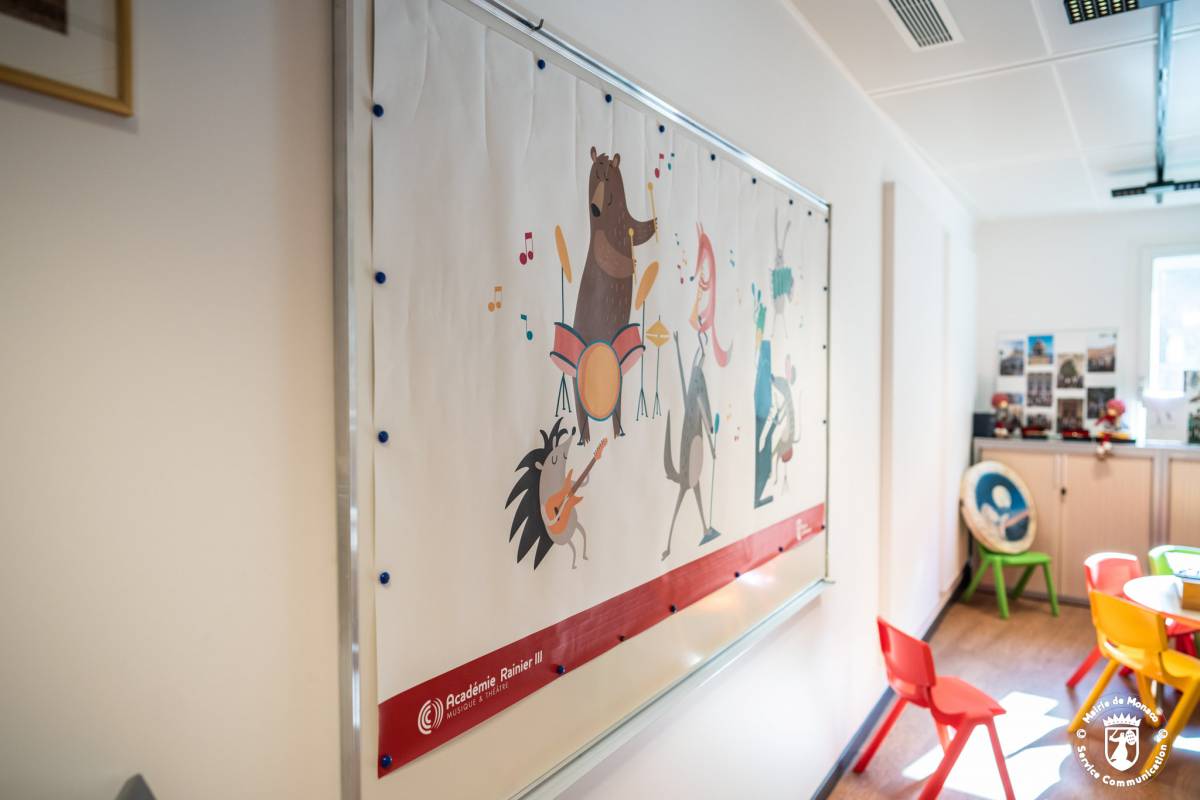 Take centre stage with the Theatre Department
In the early 2000s, the Academy created the Theatre Department and has since been welcoming children, teenagers and adults who have a curiosity for acting. Students enrol into theatre for a variety of reasons, whether an acting career is in their sights or a simple drive to put themselves in someone else's shoes and learn something new about themselves. Whatever the goal, the theatre curriculum adapts itself to each student and helps them grow to become more autonomous actors. The Rainier III Academy Theatre teachers promote curiosity, openness and amazement by allowing the students to observe both themselves and others. Whether the theatre students go on to perform in Monaco, internationally, or choose a different path in life, the seeds planted by theatre training will surely be useful on any of life's journeys.
A Library full of music
A highlight of the Academy is its library containing 35,000 works and scores as well as 700 instruments. The loan of these precious items is available for free for students, teachers and partners of the Academy. This library is especially vital for beginners who do not have the means to test and explore various expensive instruments. When it is not possible to lend an instrument, for example, a grand piano, organ or harpsichord, practice studios are also available for students.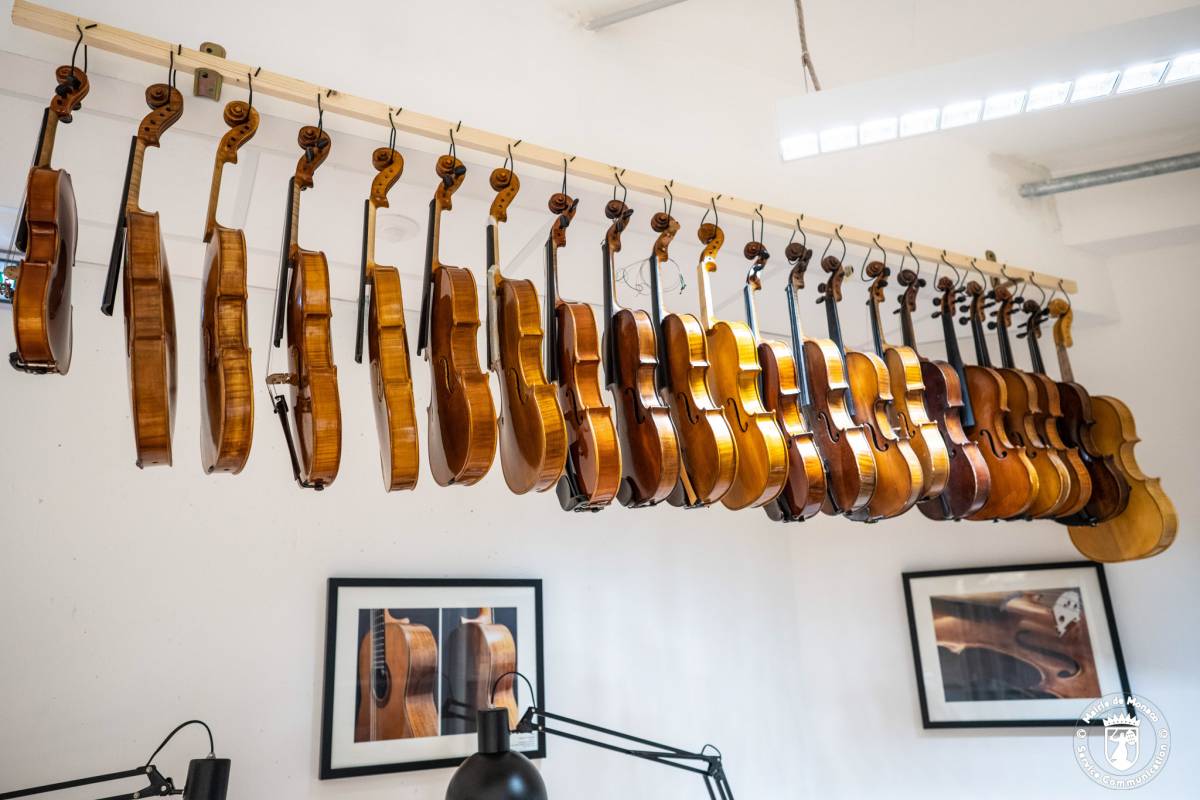 Annual fee
For children from Monaco, the annual tuition fee at the Academy of Music of Prince Rainier III will be 25 euros, for those who do not live in the Principality — 300 euros. If a child does not live in Monaco, but studies at a local school or one of his parents works in the Principality, the cost of education will be 125 euros. For kids who are just getting acquainted with music, free classes are held.
A year of music education for adult Monegasques and Monaco residents will cost 125 euros, for the others — 300 euros.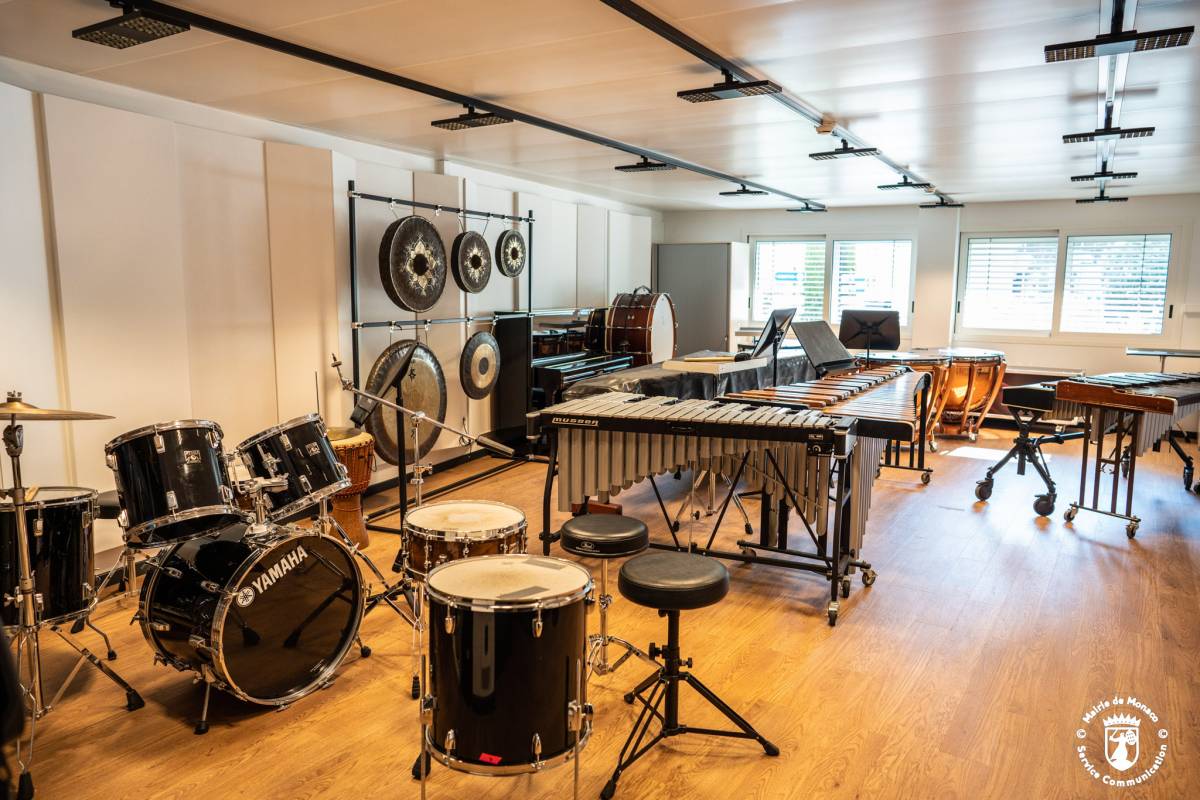 A profession or a hobby
The Rainier III Academy is open to all young people between the ages of 5 and 32. The special thing about the Academy is its openness to a variety of levels and goals. For example, the Diploma of Musical Studies is aimed at students striving to be professional musicians, with its dense and full curriculum. Admission to this program is based on technical tests and an interview.
For those who want to keep music and theatre as a hobby, the Academy works in close collaboration with the Department of National Education, Youth and Sports and offers amateur courses with adapted timetables, to work around the schedules of pupils in primary and secondary schools. Marks in various musical subjects are included in the school certificate.
One hundred years of tirelessly working with students to help them hone their artistic abilities as they decorate Monaco in a wide variety of vibrant, musical and theatrical colours is a wonderful achievement which deserves to be recognized. We all look forward to the next many years of the Rainier III Academy and its efforts in creating art which brings us together and helps us feel moved in ways we never thought possible.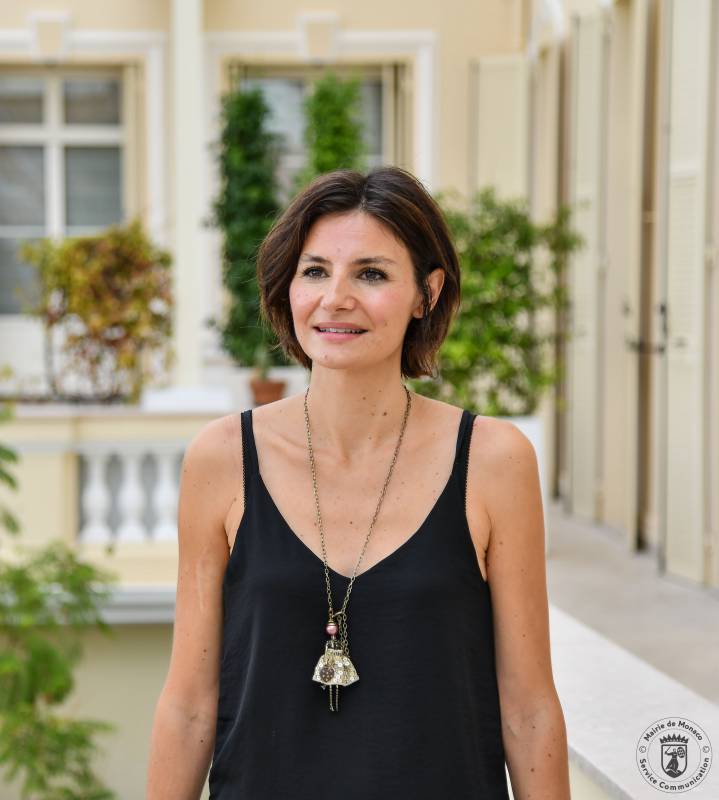 One hundred years after the Academy's very beginnings under the leadership of a virtuoso cellist, came the dawn of a new era in the school's history, under the direction of yet another virtuoso cellist, none other than Jade Sapolin. In the tumultuous year of 2020, Jade Sapolin became the first woman director in the history of the Rainier III Academy. The talented musician and mother of two won first prize for cello from the City of Paris in 2000, first prize for Chamber Music in 2002 and first prize for Cello at the Conservatoire National de Région d'Aubervilliers in 2003.
Jade Sapolin spoke to HelloMonaco on celebration of the Academy's anniversary, start of the school year and innovations that it brought.
HelloMonaco: Jade, how did you mark this important date, how was the anniversary celebrated?
Jade Sapolin: To celebrate the Academy's 100th anniversary, three major events named "Invitation to a musical journey" were organized in collaboration with various Monegasque organizations. It was opened by "The first century in history" music conference, held in the Espace Leo Férré jointly with the Audiovisual Institute of Monaco. Its purpose was to trace the history of the Rainier III Academy looking back at a few pivotal dates. A "Concert by the Academy's former students" was another important event. Some sixty former students performed both on site or via video link. Finally, to round off the anniversary celebrations, the traditional Gala Concert attended by the Princess of Hanover was held on June 15 in the Rainier III Hall in collaboration with the Monte-Carlo Philharmonic Orchestra.
HelloMonaco: Did some other institutions in Monaco mark the Academy's anniversary with any memorable gifts?
Jade Sapolin: In addition to the organized events a commemorative stamp for the Rainier III Academy was issued. Its limited edition was printed in collaboration with the Monaco Post Office.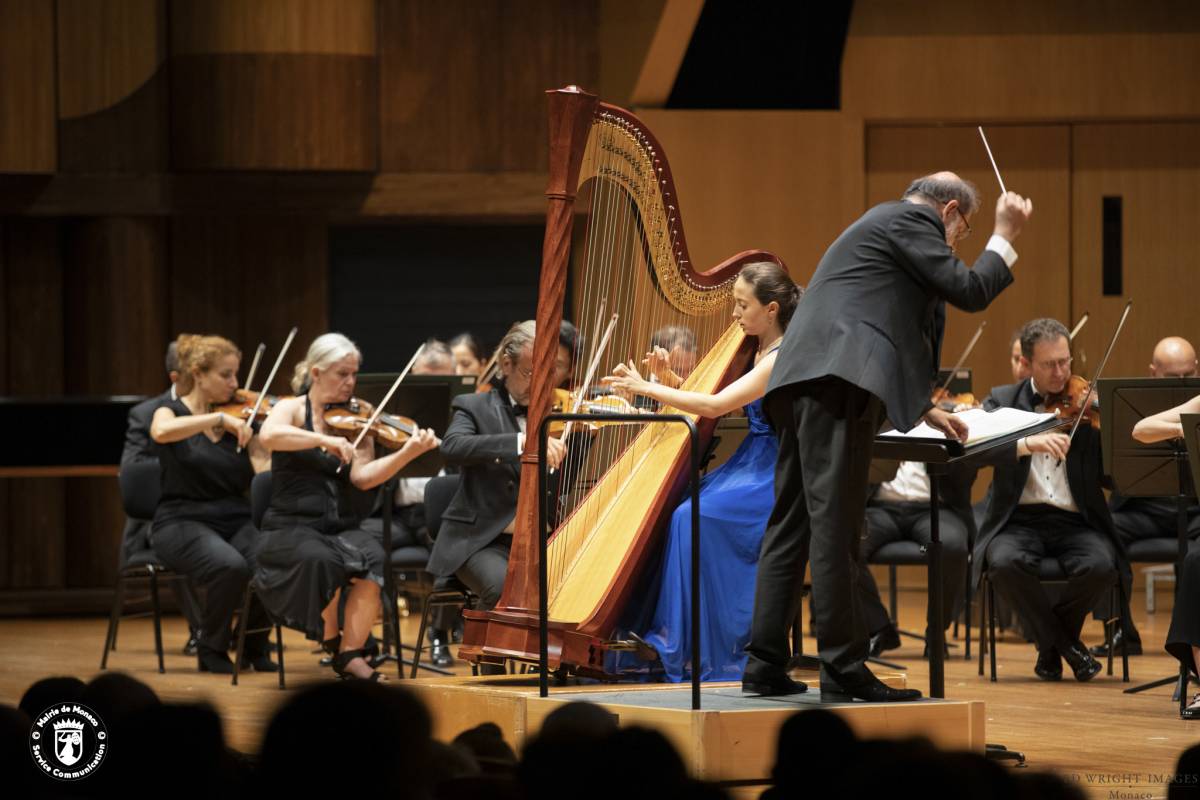 HelloMonaco: How did this new school year start and what's on your agenda?
Jade Sapolin: A total of 821 students are enrolled in Rainier III Academy this year. Special "Adapted Courses" are some of our current innovations. Designed for students with special needs, this program does an adaptation of traditional academic courses proposed by the Academy. Individualized admissions allow for a tailored response to each case, facilitating an access to a quality music or theatre training. Another thing, secondary school students attending CHAM classes (Classes à Horaires Aménagés) with a specially adapted schedule, from now on may transfer to the faculty of jazz and contemporary music. Thanks to a continuously growing demand over the past few years, this CHAM course, originally dedicated to "classical" music only, is now open to jazz students. In addition, a small string orchestra for beginners (violin, viola and cello) has been opened since the start of this new academic year. Finally, the National Directorate of Youth and Sports (DENJS) has approved an experiment to transfer 5 particularly motivated music students from CHAM Class 3 to Class 2 (Sport Elite programme). They can thus adjust their schedule to carry on with a regularly and diligent musical instrument practice.