Latest news
Charles LeClerc and Ferrari Back in Contention in Bahrain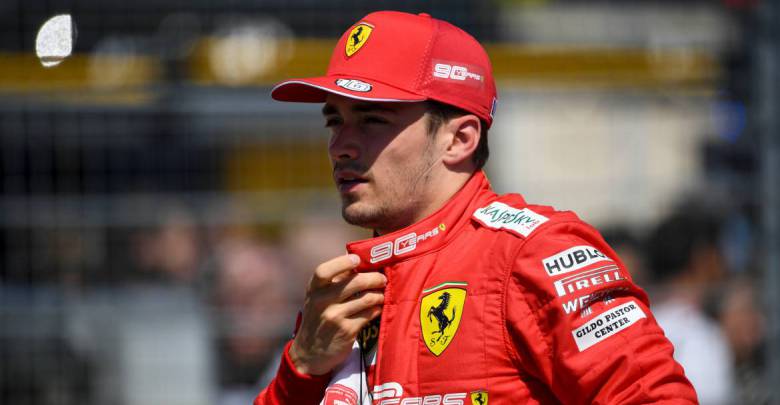 Ferrari remains one of the strongest brands in the world. We associate it with winning, nothing less. 
So with the SF 21 making its mark in early trials in Bahrain, fans were prepared to put Ferrari's nightmare year of 2010 quickly behind them. 
Both the trials and the qualifying had all the signs of a comeback. Ferrari's young lead Monegasque driver Charles LeClerc has the winning touch and in qualifying came up with the fourth fastest time. That turned wise heads and called for applause. Fourth fastest – since when has Ferrari been content with fourth fastest? Because engineering constrained by Formula 1 rules does not allow for Carte Blanche. Those in the know already credited Ferrari with making significant improvements from the disastrous SF20 of last year and what appears the much more competitive SF21. Charles LeClerc knows it's a game now of continuous improvement. There's no magic wand. He at least has a racing machine that puts him in sight of the podium, if not on it. 
And the competitors are not sitting on their hands either. Even Mercedes, who have been dominant, now finds itself needing to play catch up in engineering to Red Bull. Red Bull have not only engineered the fastest racing machine of 2021; they too have a brilliant young racing ace in Max Verstappen. Unlike Charles he has an almost guaranteed podium-magnet of a machine to drive. 
A good step forward but we all want more. Imola next 🇮🇹 pic.twitter.com/ITyKkxIHNZ

— Charles Leclerc (@Charles_Leclerc) March 28, 2021
Charles – 4th Fastest in Qualifying 
Going back to Ferrari and the opening race of the season in Bahrain. The Monegasque driver's 4th fastest time in qualifying at the Sakhir circuit put him starting behind the Red Bull of Max Verstappen and the two Mercedes of Lewis Hamilton and Valtteri Bottas.
After racing the McLaren-Mercedes throughout the race on the Sakhir track, Charles LeClerc finished 6th, ahead of Australian Daniel Ricciardo. He just missed the top 5, buzzed at the end of the Grand Prix by the Red Bull of Mexican Sergio Perez. 
P4. I enjoyed that 👊 pic.twitter.com/ShzVtCJC3g

— Charles Leclerc (@Charles_Leclerc) March 27, 2021
Hamilton and Verstappen Fight it Out 
The favourite since the start of the weekend, Max Verstappen (Red Bull), was outmaneuvered by Lewis Hamilton who managed to beat expectations. The seven-time world champion managed his tires cleverly to steal a triumph and pip the Dutch phenomenon. Valtteri Bottas in the second Mercedes set the fastest lap and came in third. 
Hamilton threw down the gauntlet for the rest of the season emphasizing he doesn't need the fastest car to win. 
Meanwhile for Charles LeClerc there is a ray of hope and a determination to get Ferrari back on top, one race at a time and realistically one season at a time.