Latest news
Charles Leclerc just a Fateful Tyre Choice away from Podium in Turkey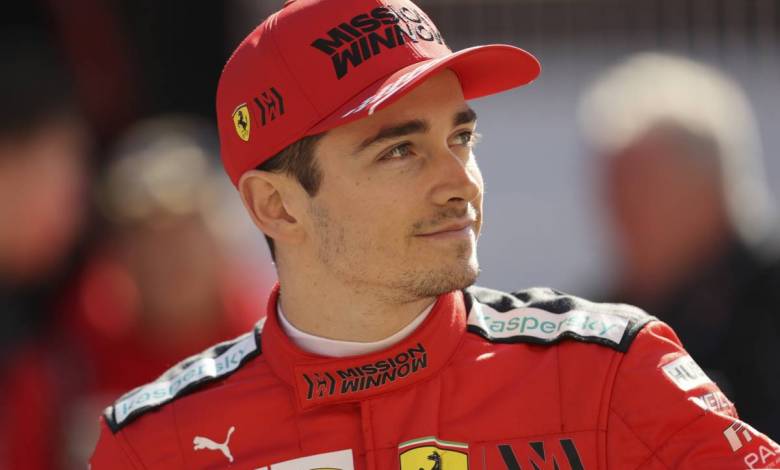 Charles Leclerc appears to be able to defy gravity. Even he can't fully explain how he manages to do it. 
In the Turkish Formula One Grand Prix, with a Ferrari that with a good racing driver would at best be competing in the middle of the pack, Charles somehow squeezes that extra ounce of performance out of it. 
He wowed his fans and surprised himself by finishing second in Friday practice, close enough to the leading pace to make the Mercedes and Red Bull teams take notice – respect is always due a Ferrari with Leclerc. 
Ferrari was quick all weekend as Leclerc, not only with the Friday practice second-fastest but also finishing all three practice sessions in the top five.
Although Saturday's qualifying track action took place in damp but drying conditions, Ferrari actually put Leclerc at a disadvantage by preparing the car for the race itself instead of practice – that would help boost his straightline speed in the Sunday race but make practice tricky.
That decision made it harder for Leclerc to get the right temperature into his tyres through Saturday's qualifying session. But, after a helpful tow from his teammate Carlos Sainz, he made it through to Q3 and then finished by snatching the fourth fastest time. A tricky session ended up golden. 
Lewis Hamilton dropped back from pole with a ten position penalty to take 11th on the grid. So Leclerc started third on the grid for the race with a podium chance. 
And the Monegasque ace nearly made the podium if fate had not stepped in with a win-lose choice on tyres in the final stages. Heads you win, tails you lose. 
Charles had actually moved into the lead after Verstappen and then Bottas stopped for fresh treaded intermediate tyres with just over 20 laps to go. Charles at first was trying to hold on in front right to the end. But destiny would have it that the Ferrari's tyres faded and Bottas closed in and passed him for the lead with 11 laps to go.
Leclerc realized he had to change tyres and stopped immediately afterwards while Hamilton tried to hold on, feeling he would be able to stay ahead of Leclerc and Perez for the final podium place, but was overruled by his team. Destiny was not kind to Hamilton either but Charles managed to outrace him to capture fourth place at the checkered flag.
So Close To The Podium 
Charles was just a whisper away from podium which was there for the asking had his team called to change his tyres earlier. 
As for the winner things could not have been easier for a pole-to-flag win for Valtteri Bottas, somewhat ironic as Mercedes has decided to replace him for next season. Hamilton meanwhile was left angry and frustrated with his Mercedes team as the championship points he needs to lead slipped from his grasp – opening the way again for Red Bull's Verstappen. Going into the meeting Hamilton led his title rival Red Bull's Max Verstappen by just two points.
Ultimately Verstappen's second place to Hamilton's fifth has swung the title fight six points in Verstappen's favour with six races remaining.
Verstappen's eight-point gain was the result of Mercedes' pit strategy failing to meet Hamilton's expectations. Late in the race when the team mandated he pit from third place against his judgment and he emerged in fifth, Hamilton was furious.
But equally Charles Leclerc would have made podium had his team also guided him to change tyres at the right time. Easy to judge in hindsight.
In summary, a great performance by Leclerc who racked up yet more valuable points. And an exciting culmination of the Formula One GP season looms with Verstappen and Hamilton just too close currently to be able to call the winner yet. 
Results:
Bottas 

Verstappen

Perez

Leclerc 

Hamilton