Latest news
Discover the Turbo-Charged Future of the Enhanced Grimaldi Centre as it Merges with Mareterra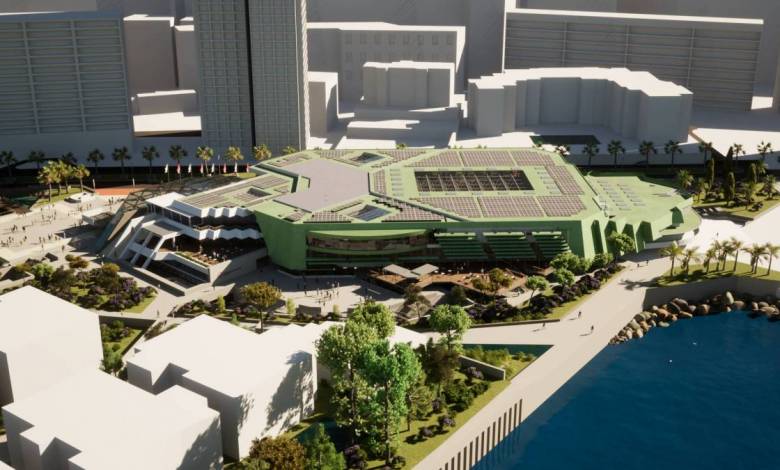 Recent measures of how the Principality fared economically in the tourism sector in 2022 were more than excellent. What instinctively felt good was demonstrated to be stellar. The events, hotels and tourism sector boomed. The Covid era cloud had a "silver lining." But good news (silver linings) pose their own challenges. The Grimaldi Forum by being a magnet for events and conventions is reaching full capacity. What to do! 
Extend it of course and the advent of the rapidly—coming-to-fruition completion of the new Mareterra district reclaimed from the sea provides the perfect opportunity. 
There is a natural synchronized link between the location of the Grimaldi Centre and the gently sloping "Hillside" of Mareterra …which provides a seamless connection on their coastal setting. 
It is by exploiting this topography and the belly of the relief created by the Hill and an unexploited area under the "Valley" that the Monegasque Cultural and Convention Center will be able to meet its very real need to expand. 
Saturation due to success solved. Just as it reaches its fifteenth year, the Grimaldi extension project to be delivered in the end of 2024 will give it a turbo-charged lease of life and accommodate 6,000 m2 of additional space intended in particular to increase its exhibition capacity. 
The culture and convention center, which receives an average of one hundred events and 250,000 visitors per year, intends to host larger-scale events and combine more events simultaneously.
New Grimaldi Centre Zones
With an increase by 50% of space, the useful area goes up to well over 40.000 m2. There is a direct link with the Diaghilev exhibition hall, and the extension will also be accessible via an independent exterior entrance located on the sea side. Completely versatile and modular, the new spaces will be reportedly divided into 3 zones:
the new Diaghilev Gallery,

sea side Carré and the Salles du Patio bathed in natural light.

and the Hall Pinède 
…not to mention 2,000 m2 of outdoor space being developed including forecourts and terraces. 
The aim, of course, is to create large spaces and high heights with a minimum of posts … ideal for an exhibition and convention centre.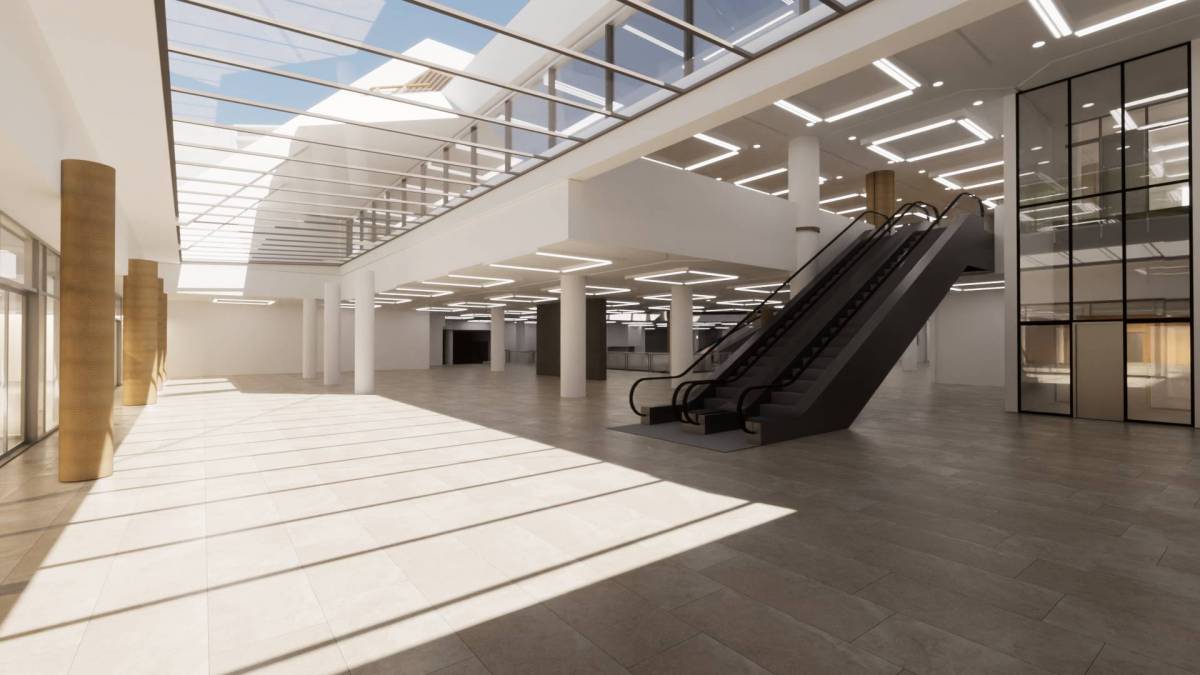 Noticeable Progress on the Grimaldi Extension 
The structure is nearing completion on the Larvotto side, while the waterproofing part has already begun.
2025 will be here sooner than we think and the Grimaldi Centre is readying to embrace it.