Latest news
Divine Cuisine at Modest Prices! Check out the Latest Michelin 2023 "Bib Gourmand" Restaurants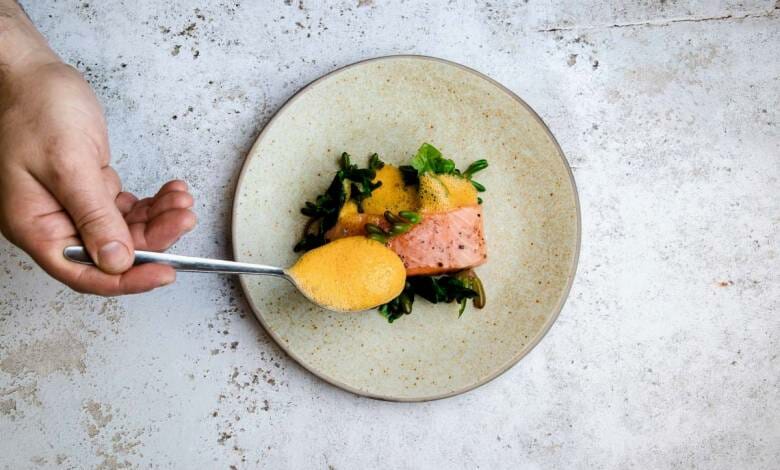 Remind yourself of Monaco's great Michelin Star restaurants as we approach the beginning of March, March 6th to be precise, when the Michelin Guide will bring out its new 2023 list. How will the Principality fare this time around? 
While you are waiting with baited breath to see the new starred list and you also enjoy seeking out gourmet meals in the whole Provence, Alpes, Côte d'Azur region (PACA) and you like a deal there is a teaser list called Bib Gourmand.
Bib Gourmand" is a special Michelin distinction for exceptional food at a reasonable price. You used to be able to get a starter, main dish and dessert at under 31 € at one of the "Bibs". No longer! Inflation has taken its toll on the newly revealed 2023 list and now the benchmark is more around the 40€ level. 
Still, Bib Gourmands are worth a visit for really inspiring cuisine that won't break the bank …and you just might spot the new chefs of the future who are lining up to win Michelin stars.
So jump in the Rolls and sprint off to Nice, Grasse or Avignon and their environs. You'll be able to afford a bottle of "Bolly" or your favourite champagne with the cuisine itself at such a modest price. And there's nine to choose from. 
Here's the 2023 list: Bib Gourmands 2023: Provence-Alpes-Côte d'Azur
• L'Alchimie, Nice
• Rouge, Nice
• Acte II, Avignon
• Avenio, Avignon 
• Lougolin, Grasse 
• Le Gibolin, Arles
• Atelier Salone, Salon-de-Provence
• Au Clair de la Vigne, Bandol
• Solelh, L'Ilse-sur-la-Sorgue
But if it's a guaranteed Michelin Star or two or three you are after and it's more like a leisurely walk in the Principality that pleases you best and your pocket-book won't bear the strain of the extra 100 euros or so (to pick a number) here is the 2022 cream of the cream starred restaurants in Monaco a list that just might change when the new Michelin-Star list is published in about a fortnight.