Latest news
Driver of the Day, Charles LeClerc Shines in Austria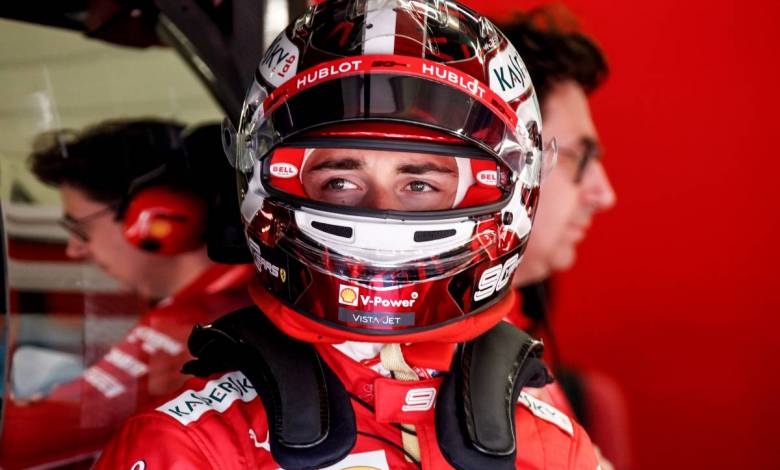 It's a rare occasion when Charles Leclerc finishes seventh and declares it as one of his best drives ever in Formula 1.
That's exactly what happened in Austria this week-end when the Monegasque ace who started on the grid in seventh place collided with Pierre Gasly between turns 1 and 2 at the start of the race.
It could have been all over for Charles, forced to then pit with a damaged wing. But he was determined to fight to be in the points.
And fight he did. Reentering the track as low as P18, Charles gritted his teeth in a frantic recovery tussle. First he targeted a top ten position from where he still managed to overtake several more racers to finish an incredible seventh just one position short of Ferrari teammate Carlos Sainz.
The dazzling performance earned him the fans vote for 'Driver of the Day'. And his Ferrari's pace was so strong, it bodes well for the next Grand Prix – which happens to be on the same track.
The podium
Meanwhile Verstappen and Red Bull showed Mercedes a thing or two, much to Lewis Hamilton's chagrin.
Verstappen and Hamilton may have started the race virtually level on the front row, but that was as close a sniff as the Mercedes driver got – as the Red Bull team turned in a performance of utter supremacy.
Verstappen took the lead and never looked like surrendering it, pulling away from Hamilton. That gives the Dutchman an 18 point lead in the Championship.
And Hamilton is going to have to swallow team manager Toto Wolff's decision to concentrate on 2022 development. Red Bull seems to have an edge in 2021 with some clever aero rear-wing tweaking and they seem to have opted to giving their all still for 2021.
Their car is too fast on the straights for Hamilton to make inroads – an advantage of about 0.25 seconds a lap. He may have to wait to 2022 to narrow the performance gap – while Verstappen is shaping up to be more than a match for him in the cockpit.
By the end of the race Red Bull crossed the line 35 seconds in front of Hamilton with Valtteri Bottas third.
Verstappen's victory is Red Bull's fourth. The 23-year-old looks well on his way to his first world title.
Meanwhile, Monegasque Charles Leclerc seems at last to have a Ferrari with pace which bodes well for the future of motor racing. We can't wait for Ferrari to catch up so we get to see the anticipated duel of the young aces Verstappen and LeClerc.