Latest news
Electric Jets, Race cars and Startups: What to Expect at EVER Monaco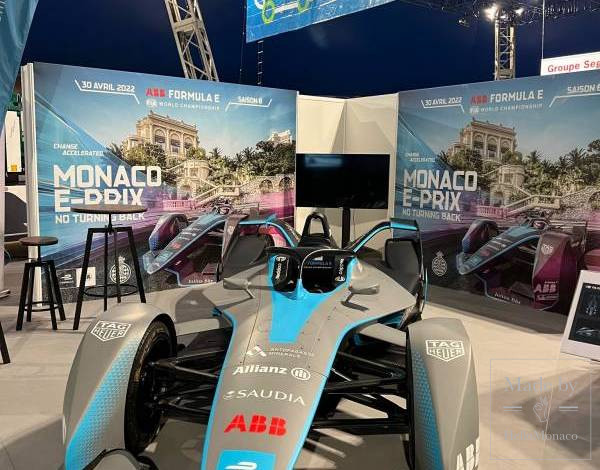 The 18th EVER Monaco will allow visitors to explore and even test-drive the future of mobility from May 11 to 12 at Espace Fontvieille. The latest electronic vehicles will be on display, including cars, trucks, construction machinery, two-wheelers, and even a Lilium Jet…
Since September 2022, sales of electric cars have exceeded those of diesel vehicles on the French market. EVER Monaco is a platform that promotes carbon-free transport and energy and is the oldest sustainable mobility and renewable energy event in the Principality. The event is free to attend and is supported by the Prince Albert II of Monaco Foundation and SMEG (Société Monégasque de l'Électricité et du Gaz).
First electric jet with vertical take-off and landing!
For the first time this year, the show opens up to the field of clean air mobility and welcomes Lilium as a partner, a specialist in electric aircrafts. A Lilium Jet, the first five-seater jet equipped with 36 electric motors for vertical take-off and landing, will be at the event. A round table dedicated to the major challenges of sustainable air mobility will be held on May 11 at 4:45 p.m.
Test drive a new electric vehicle!
There is always something to discover, see and do at EVER Monaco. This year, over 40 electric vehicles (two and four-wheeled) will be available for the general public to test drive in the Ride & Drive Area. Among the very latest innovations, the VF7 and VF8 from Vinfast, a Vietnamese brand beginning its establishment in Europe, will be presenting its new vehicles, including the Weez City, which is very light with a range of around 100 km, and the Circle, a car-sharing electric car. Volvo Trucks France, a main partner of the event, will exhibit its electric trucks dedicated to road transport and its zero emission range dedicated to construction. The area will also be hosting several other activities, including an electric mini-excavator handling challenge organized by Volvo Construction Equipment.
Startups pitch ideas for prizes!
The startups village will be back this year, with round tables and conferences around electro-mobility and energy transition. About 30 young, innovative companies will be present and various prizes for pitches from these emerging innovators will be awarded by Monegasque institutions. The awards ceremony for the pitch competition will take place on Friday, May 12 at 3:30 p.m.
"Gen1" race car from Venturi
Monaco, land of motor sports, is always at the forefront of technologies and environmental protection. EVER will be exhibiting two electric single-seaters that took part in Monaco's Formula E World Championship. A "Gen1" from Venturi Formula E Team, (Monegasque team founded by Gildo Pastor) and a "Gen2" from the Nissan Formula E Team.
Venturi's electric single-seater was on the podium at the very first Monaco E-Prix in 2015 with German driver Nick Heidfeld. Apart from Heidfeld, the Monegasque team's single-seaters were driven by Jacques Villeneuve, Stéphane Sarrazin, Felipe Massa and Edoardo Mortara. Venturi left the championship in September 2022 after 8 wins, 13 podiums, and a second place in the 2021-2022 championship.
10th Metha Europe Awards presented during EVER
This year's EVER will be hosting the finals for the 10th Metha Europe Innovative Projects Competition for innovative projects on the themes of: "Energy Transition / Smart Building / Smart City". Winners will be announced during an awards ceremony on Friday 12 May at 2:00 p.m.