Latest news
End game: 40m regatta superstar My Song is 'beyond repair' and other yacht news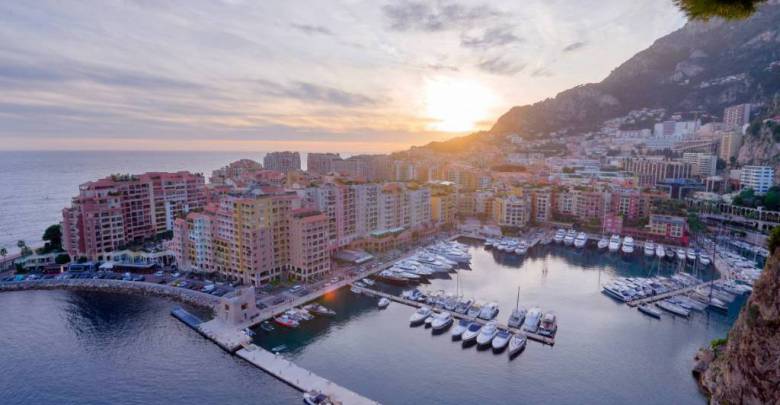 We selected for you top 5 yacht stories of the last week at Yacht Harbour.
End game: 40m regatta superstar My Song is 'beyond repair'
Mr. Pier Luigi Loro Piana, the owner of the 40-metre Baltic custom sailing yacht My Song, confirmed that his vessel was 'not salvageable'. The yacht was hauled out to Palma de Mallorca earlier this month, after she had fallen from a cargo ship in the Atlantic.
The incident took on May 26, when My Song fell from the 138-metre cargo ship Brattinsborg. Yacht transport company Peters & May that was responsible for the transportation, released an official statement in response, claiming that My Song might have fallen due to the collapse of her cradle. 
My Song was salvaged from the coast of Menorca by MCS Marine Claim Services Germany. Then, the vessel was towed into Palma's STP shipyard for assessment.
Built in 2016, the 39.6-metre tall and 8.5-metre wide sailboat with sleek outline of designs by Nauta Design studio, was well-known for her racing achievements. The yacht has been owned by Pier Luigi Loro Piana (net worth $1.6 billion – Forbes), an heir to the high end clothing company Loro Piana and a host of eponymous yacht racing events. Photographs and videos taken showed extensive damage to the yacht, with several holes in the hull. in 2008, is expected to credit one of his assistants, Giovanni Antonio Boltraffio, in an upcoming book.
Evo 120: another Tecnomar yacht destroyed by fire
Italian media have reported that the 36.6-metre yacht Evo 120 by Italian builder Tecnomar caught fire in the early hours of Sunday, June 16, resulting in the vessel's complete destruction. The incident took place in Marina di Carrara, Italy, with no casualties reported.
According to media sources, the captain was on-board alone when the fire broke out. He managed to leave the vessel quickly. At around 01 a.m., firefighters, the police and the coast guard arrived to isolate the fire and prevent it from affecting other yachts.
Launched 4 weeks ago, the yacht was the second hull from the Tecnomar Evo 120 series, due for imminent delivery to an Asian customer. As it is evident on the images available on the internet, the yacht has partly sunk and has been heavily damaged.
The yacht was later towed away to a more remote section of the marina and isolated. 
Baglietto presents 43m sportfisherman explorer
Italian shipyard Baglietto has presented 43 m Baglietto Explorer designed by the Italian firm Santa Maria Magnolfi. The vessel was conceived with a view to create a real Explorer Yacht, inspired by work boats, that of warships and, obviously, the world of yachting.
The concept represents a modified version of earlier presented project with a helipad. This version is rather designed for an owner who favours fishing or sailing with a small boat. Those ideas have been worked out to satisfy different requests.
The yacht will be trademarked with a 58-square-metre upper deck entirely reserved for the owner. Access to the entrance salon may be open to everyone or limited. Furthermore, this version would hosts outside on this deck a 28' sportfisherman boat as well as a 6-metre rescue tender, besides the enlarged dining area for 12 people. A panoramic area with sofa and table has been placed in the bow area. On the main deck, the large full-beam salon features an almost square layout and has ceiling-high windows on the bulwarks. The aft zone has been redesigned for open back space and a cosy conversation area in the shadow with a panoramic view and easy access to the sea thanks to a transformer system. 
A winter garden (an area that is considered as "outdoor" but is in fact enclosed by glazed surfaces and air conditioned) works as a transition between the salon and the aft area. This place can also be deployed as a TV room.
The lower deck offers four guests cabins. Aft, there is a wine cellar with controlled temperature and humidity and a cold room fully dedicated to the fish storage.
An external staircase allows to reach the sundeck, furnished with a sunbed area but featuring a much more minimal style, with teak having been replaced by polished flooring, typical of ice breakers and work boats. On this deck, the bridge house lies designed with military outlines in mind. The bridge house represents a lifting platform and an observation point for catching sight of whales or simply enjoying the views.
In general, the interiors feature large glazed surfaces letting in plenty of natural light, vertical elements with metal finishes alternating with the pleasant shades of natural materials. Italian marbles and exotic woods come combined with ancient Moroccan straw mats and Indian silk fabrics; the large display cabinets and the wide shelves have been specifically designed to showcase precious objects gathered from seas across the globe. 
Brand new 66m support vessel Hodor for 87m Feadship Lonian
Australian naval architecture company Incat Crowther has opened up about their involvement in the creation of the long-awaited 66-metre support yacht Hodor by Spanish builder Astilleros Armón. The vessel is designed to support the new 87-metre Feadship superyacht Lonian.
Acting as designers and naval architects of the project, Incat Crowther worked closely with Lonian's owner for a fully customised solution., aimed to serve the mothership with safe guest transfers, extended recreational capabilities and additional supplies such as crew and equipment.
First time for the Shadow Cat range, Hodor's platform offers vast amounts of deck and storage space, flexibility, stability, efficiency and capability.
The design uses the robust engineering of hulls proven in offshore platform service, such as the SEACOR CREWzer class and Incat Crowther 70m Fast Crew Boat (FCB) class. The hull incorporates a reverse bow, a deadweight capacity of 240 tonnes and a low propeller draft of 3.1 metres.
The yacht features a helipad compliant for helicopters of 6 tonnes and up to D-value of 16 metres, and can accommodate five tenders (the largest one makes 17 metres in length), jet skis, quad bikes, a submarine garage, a large complement of crew, staff and support equipment.
The tenders and submarine can be launched both from the upper and main decks. A portable davit on the fore deck facilitates the launch and recovery of the vessels ROV and can also be used for additional jet ski storage.
The yacht comes with special zones dedicated for fresh and frozen food storage, additional storage for the mother vessel, waste treatment and general and spares stores. She comes with dive equipment fully integrated with compressors, NITROX and O2 facilities, as well as a hospital with decompression chamber.