Latest news
Establishment of SICCFIN Audit Report Review Commission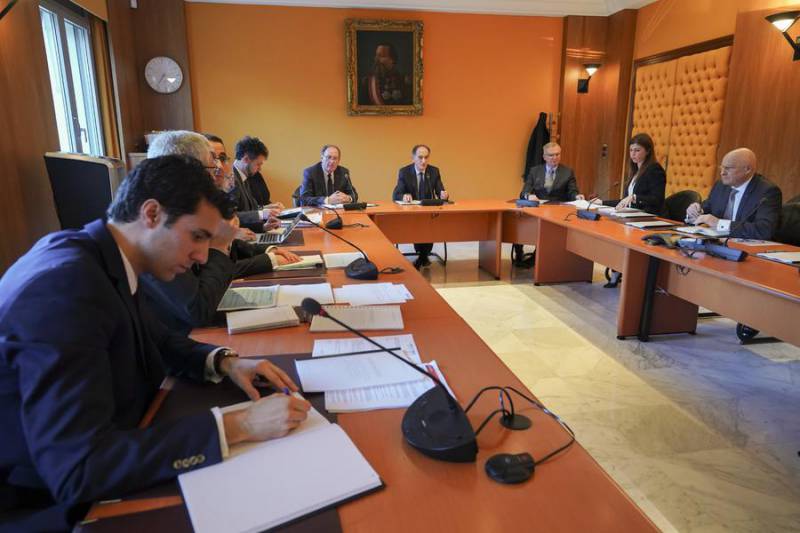 The Audit Report Review Commission (CERC) was set up at the Ministry of State today, as stipulated in Article 65-1 of Act No. 1.362, dated 3 August 2009, on the fight against money laundering, terrorist financing and corruption.
This advisory body commissioned by the Minister of State is charged with reviewing the reports produced by SICCFIN following audits carried out by its officers on the premises of professionals subject to the act's provisions.
Having reviewed the reports and heard from representatives of the bodies subject to the act, the Commission will draw up a report giving a view on whether there has been a failure to fulfil anti-money laundering and terrorist financing obligations and, where appropriate, will recommend that the Minister of State apply an administrative penalty.
The CERC was set up by Mr Jean Castellini, Minister of Finance and Economy, in the presence of Mr Maxime Maillet, Principal Administrator for the Department of Justice representing Director Mr Laurent Anselmi, and Mr Philippe Boisbouvier, Acting Director of SICCFIN.
The Commission comprises the following members:
Permanent members:
Mr Dominique Adam, Chair
Ms Françoise Barbier-Chassaing
Mr Gilles Duteil
Mr Lindsay Leggat-Smith
Deputy members:
Mr Roger Bernardini, Vice Chair
Mr Sébastien Biancheri
Mr Marc Segonds
Mr Pietro Sansonetti
Source: en.gouv.mc