Latest news
Evrima: what you need to know about Ritz-Carlton's first 190m Superyacht Cruise and other yacht news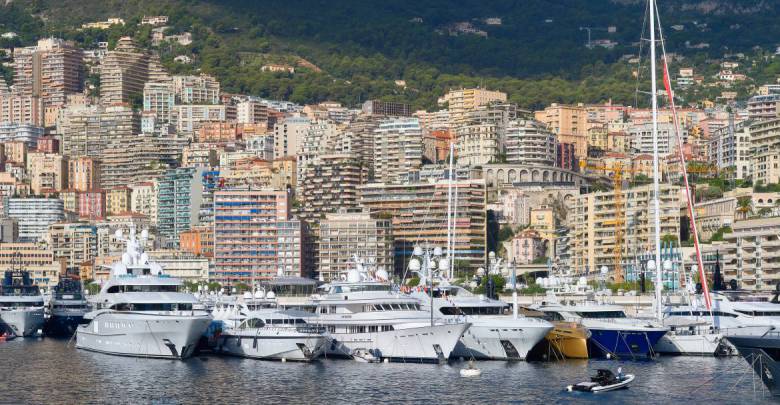 We selected for you top 5 yacht stories of the last week at Yacht Harbour.
Evrima: what you need to know about Ritz-Carlton's first 190m Superyacht Cruise
Swedish design company Tillberg Design that is working in collaboration with Ritz-Carlton's in-house team on their first 'superyacht', has released new renderings of her interior. The first vessel of the Ritz-Carlton Yacht Collection will carry the name Evrima, which originates from the Greek islands and means 'Discovery'.
Ritz-Carlton Yacht Collection says they believe the name will 'inspire travellers to immerse themselves in exceptional experiences, explore new destinations and foster the spirit of adventure'.
In 2018, The Ritz-Carlton Hotel first announced itineraries and shore excursions for its Luxury Yacht Collection. Three luxury cruising yachts are scheduled to sail in 2020.  Initially named Azora, the first vessel saw its keel laying ceremony in January 2018.
In its inaugural season, The Ritz-Carlton Yacht Collection will offer 40 different voyages, most ranging from 7 to 10 nights. Number of experiences will be available, such as visiting a renowned winery in Bordeaux, France, learning how baby oysters are grown in a private farm in Sete, France or even meeting with a spiritual shaman in the Grenadines.
The shore excursions will be grouped into five categories: Iconic Sights (art and culture); Stirring the Senses (wellness); Cultural Connections (wild life); Active Explorations; and Epicurean Experiences. The trips "illustrate our commitment to providing rare opportunities to today's luxury traveler," said Lisa Holladay, global brand leader for The Ritz-Carlton, in a statement.
The uniquely designed yachts will measure 190 metres, with 149 suites accommodating up to 298 passengers. Each stateroom has its own private terrace. The yachts will also feature two 158-square-metre penthouses, each with its own private whirlpool. Prices have not yet been released.
69m Amels superyacht Lady E to undergo winter refit at Pendennis
At the end of September, the 69-metre Amels superyacht Lady E (ex. Lady S) arrived in Pendennis Falmouth for an intensive winter refit programme that will see her leave at the end of next spring with extra 6 metres added to her length overall.
The owners' team and Pendennis have worked hard to preserve the yacht's original lines, sympathetically extending both her lower and main decks to create an additional 120 sqm of guest space on-board.
Post-refit, the popular charter yacht will boast a 60sqm beach club complete with bar, sun loungers and guest seating area on her lower deck. Her main deck will see a reconfigured guest seating area complimented by the addition of a sun pad with an integrated skylight.
Running alongside the major structural modifications is a programme of comprehensive engineering and AVIT work. This will include new generators, an exhaust system, shorepower converter and AVIT equipment throughout the vessel, as well as servicing and maintenance on all other equipment in the yacht's engine room.
The 20th century US Presidential Yacht Sequoia to be restored
After years of oblivion, the 32-metre yacht Sequoia, former 'alternative residence' of the 20th century' presidents of the United States, will be restored. She has arrived in the French & Webb shipyard in Belfast (state of Maine) from Deltaville (Virginia) on a barge to undergo a full spectre of restoration works.
French & Webb shipyard that has won the tender on resuscitation of the ship specialises in classic boats' repair. Sequoia has appeared to be in a very subtle condition, with garbage accumulated on-board and even inhabited with racoons. The renovation work is planned to take four years, with 'almost everything' to be replaced.
The legendary 94-year-old yacht was favoured by some of the most prominent US presidents of the 20th Century. Built in 1925 by the efforts of John H. Mathis & Company, the yacht was first owned privately. In 1931, the US government purchased Sequoia, after the Great Depression was over. In subsequent years, she served nine American presidents, from Herbert Hoover to Jimmy Carter.
For instance, John Kennedy celebrated his last (46th) birthday on-board Sequoia; Richard Nixon held a summit with Leonid Brezhnev; it is also believed that Dwight D. Eisenhower developed his New Look policy, and Lyndon Johnson decided to send troops to Vietnam there.
In 1977, Carter considered it burdensome to maintain Sequoia at the state's expense, and she passed back in the hands of a private trader, having changed seven owners since then. In 1987, she was included on the list of National Historic Sites in the USA.
Recently, the yacht has largely come into neglect though, due to protracted legal disputes over the right to own her. The current owner of the presidential yacht is the investment company Equator Capital Group, which 'acquired' her completely free of charge by court order.
Bilgin introduces new 50m on spec superyacht project
The largest yachts' builder in Turkey, Bilgin Yachts (with a 85-metre yacht currently under construction) has announced its brand new on spec project Bilgin 50M.
Signed by Unique Yacht Design, the yacht's design features modern lines, spacious interior and exterior areas as well as latest manufacturing standards. This four-deck veseel is designed to accommodate five guest cabins on the lower deck including a full-beam VIP. All lower deck guest cabins will have large portholes to maintain the natural light and view of the sea creating the home at sea feeling.
Full-beam owner suite is located on main deck with a private area over 60m². Having full height windows on both sides, the cabin will have natural daylight all day long. Separate bathrooms, a dressing room and an office area will be shaped according to the wishes of the yacht's future owner.
The main saloon on the main deck and the sky lounge on bridge deck are the hearth of the yacht with large windows and open areas emphasizing the bright and spacious interior. Main deck has comfortable couches and dining areas for 12 people both interior and exterior parts. On the other side, the bridge deck will have large seating areas and a bar in addition to a large lounge area for socializing.
Bilgin Yacht's signature will also be seen on the central staircase bringing daylight throughout the four decks thanks to the jacuzzi above. Glass walled elavator at the center will have a shylish and modern appearance. Sun deck is going to be the place for enjoying the summer with plenty of open areas a large Jacuzzi, sunbeds, a bar and U shaped seating area.
105m superyacht concept Equilibrium presented by Alejandro Crespo
Spanish designer Alejandro Crespo has introduced his latest superyacht concept, the 105-metre Equilibrium. The concept's name reflects and reinterprets the optimal balance between capabilities of an explorer vessel and luxurious amenities of a pleasure yacht.
The superyacht's exterior profile stands out through extensive use of glass with large window panelling. Her exterior colour is dubbed 'Champagne green,' in combination with metallic white superstructure.
One of the key features aboard the six-deck vessel is a 13.6 by 16 metre helipad on the upper aft deck. The platform allows landing of Airbus ACH helipads range.
Spacious exterior entertaining areas of Equilibrium comprise the upper deck with a large terrace and a fountain falling down into 15 by 7 metre swimming pool on the main deck. Other features include a sauna, hammam, scuba diving centre and underwater observatory.
There are also a nightclub on the main deck aft and beach club on the lower deck. Based on a geometric design with triangles and indirect lights, the nightclub encompasses a panoramic observatory of tempered glass that provides ocean views. The lower deck beach club meanwhile includes a large Jacuzzi and a lounge area and two bars.
Equilibrium would offer accommodation for up to 22 guests across an owner's suite, four VIPs on the upper deck and six guest cabins on the main deck. The crew quarters are designed for a staff of 42.