Latest news
Exotic Garden works halted, site hangs in "Renovation Limbo"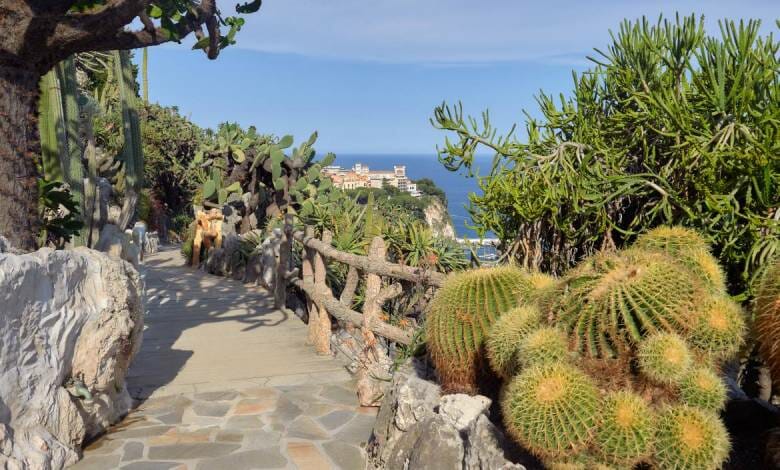 One of Monaco's most prized and popular attractions is closed for renovations for the unforeseeable future, due to a lack of budget for further works. The historical cliffside site is scheduled to partially reopen in June 2022, to celebrate the centenary of the death of Prince Albert I. However, certain municipal officials, including Mayor Georges Marsan, are pessimistic about the scheduled reopening, saying that until a budget is created for the treasured site, more avoidable delays are in the cards.
The princely government has not yet allocated any sum of its 2022 budget for further works. Without a budget, works have ground to a complete halt. In a recent interview, Mayor Georges Marsan stated that he has received no news from the princely government concerning the financing of the second phase of work on the site. The mayor has also received no official response following his letter to Minister of State Pierre Dartout at the end of last year.
Currently, no companies have even been selected for the Garden's future work. If no budget is allocated until 2023, work on the garden will most likely be pushed back until at least 2024.
To date, the phase of demolition of false rocks in the Exotic Garden has been completed. However, the footbridges have not yet been replaced. Without the reconstruction of the footbridges, no passage in the garden is possible, therefore no opening of the site, even partial, is possible. (There is another route into the garden via the side of the greenhouses and on Pasteur Avenue. But no entry or exit point on the Exotic Garden side.)
Employees of "The Most Beautiful Garden in the World" find temporary work at Christmas Village
The future of 46 Exotic Garden employees also hangs in the balance during the current "renovation limbo". 11 gardeners, 2 supervisors and 3 administrative staff continue to work on the site. But 33 people were distributed to other departments, including the Christmas village, which closed on 6 January.
Monaco's Exotic Garden was ranked as the most beautiful garden in the world by the 2021 edition of the "150 most beautiful gardens in the world" in the Ulysses Tourist Guide. Plans for various events commemorating of the centenary of the death of Prince Albert-I are already in the works for this year. It was Prince Albert-I who initiated the creation of the Exotic Garden and there is a special place on the site which bear his name. Will the garden be ready enough to partially reopen for the important centenary celebrations in June 2022? Only time will tell.