Latest news
F(ê)aites de la Dance: Extravanganza Without Equal Begs the Question: What Next?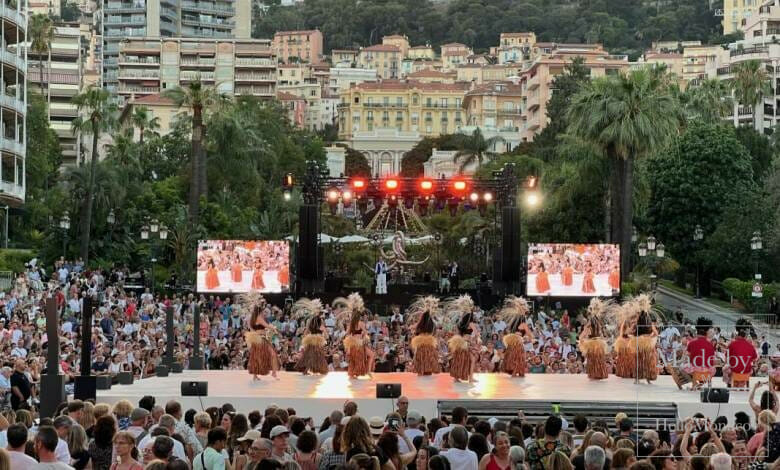 The question that had been stirring people's minds since the first edition in 2017 finally had its answer! "When would the next edition of F(ê)aites de la Danse be?
The incomparable rendez-vous took place on July 8th and 9th, 2023 on the Place du Casino in Monte-Carlo, not just for a simple night of dance, which in itself would have been exceptional but for 24 hours of shows, parades, open-air shows, workshops, exchanges with artists from all over the world and countless surprises.
The kick-off began with a giant ballet bar. "Barres", of course, are used extensively in ballet training and warm up exercises ….but not usually in accompaniment and open to hundreds, even thousands, with Les Ballets de Monte-Carlo, by your side and remaining as hosts and dancers throughout this unique event in the world!
Monaco's mythical open-air dance floor demonstrated with flare it was back. Six years to wait but more than worth it.
The entire Casino district and its surroundings was transformed into a gigantic open-air stage for the second edition of F(Ê)AITES DE LA DANSE! 24 hours non-stop, so many performances, creations, and shows, concerts offered by the invited artists…including a MARATHON to challenge your own stamina and that of your competitors
A grand opportunity to learn about all forms of dance – and refreshments at hand to recharge your batteries in the GUINGUETTES, a fall-back to those 17th Century popular taverns in Paris and the like where they served cheap green wine, but a rather better variety in Monaco!
The mission to MAKE YOU DANCE! wine or no wine was fulfilled in spades.
The spectator becomes the actor. Everyone who came to this casino square moved and danced to different styles or just soaked up the happiness.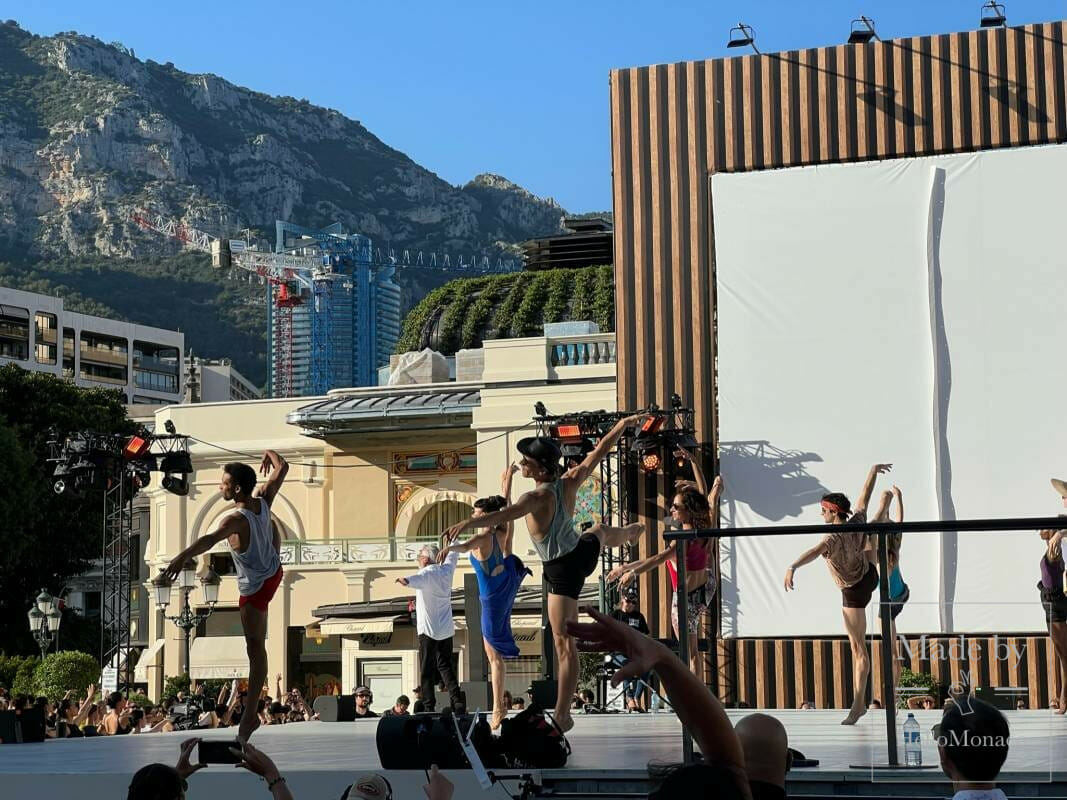 Twenty Thousand Plus Gyrating Enthusiasts
Estimates had F(ê)aîtes de la danse having between 20.000 and 25.000 persons strutting their stuff with peaks of dancers surrounding the stage of over 5.000.
Jean-Christophe Maillot, director of the Ballets de Monte-Carlo had spirited his philosophy to the expectant crowds.
"Dancing is movement, it's the heart beating, the blood circulating… Dancing is good for your health!"
And as night began to fall over the Mediterranean Sea, on the terraces of the casino, a "chic guinguette" atmosphere began. Behind his guitar Cédric Gonnet and his musicians distilled a few dance steps to invite the spectators on the track. Goran Bregovic with his musicians and singers, set the ambiance encouraging the crowd, singing the powerful "Bella Ciao" and "Kalashnikov".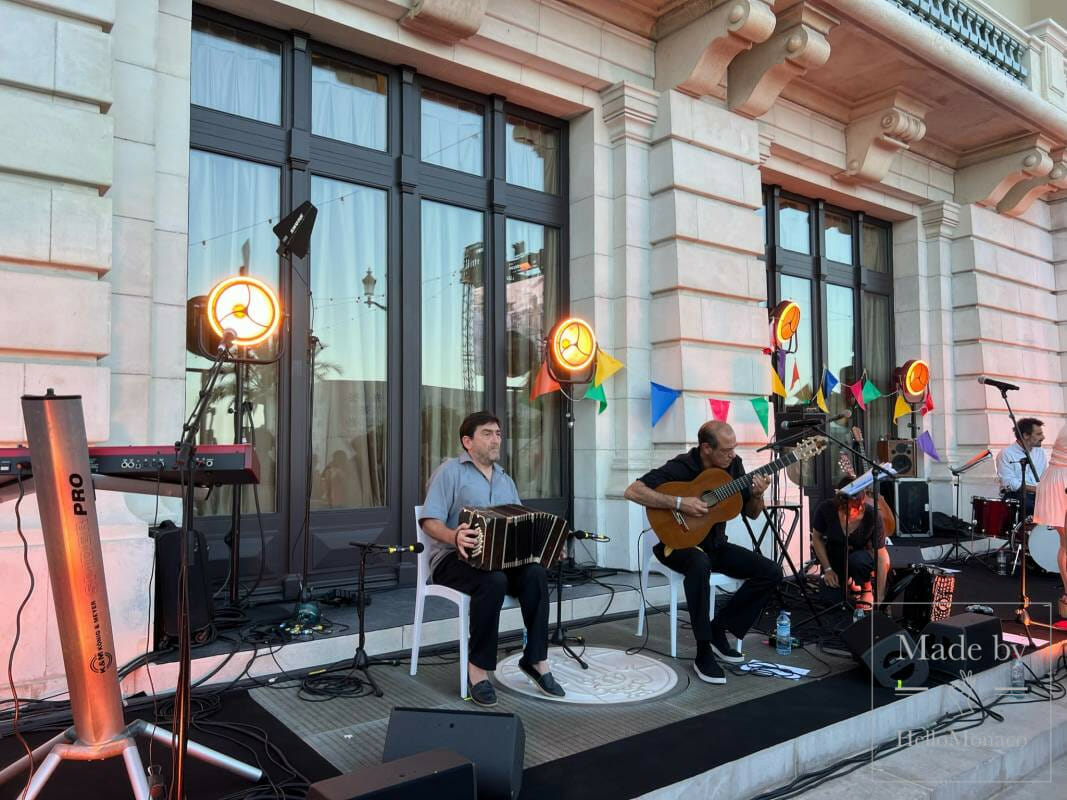 A Royal Welcome To the Dancing Throngs
Prince Albert II, Princess Caroline and Charlotte Casiraghi smiled invitingly contemplating this show from the terrace of the Louis XV with the starred chef Alain Ducasse and the president-delegate of SBM, Stephane Valeri.
Even compared to historic spectacles performed in front of royalty this night was extraordinary in scale and in the waves of happiness it generated.
Local dance associations lapped it up to be alongside the dancers of the Ballets de Monte-Carlo. The largest performance halls in which the Ballets de Monte Carlo usually dance don't have that extra magic of being in the the open air.
If you yearned to learn about world dances you hit the bulls-eye. Boogie-woogie, African dance, hip-hop, pole dance, tango, Tahitian dance, ballroom dancing or country. The choice was mind-boggling. Everybody had their moment to shine in this festive display of international talent.
The dozens of expert dancers then gave dance workshops to the delighted onlooking and participating public.
On and on until midnight, the dance marathon continued ending with a flashmob and showers of confetti.
Place du Casino then became a gigantic disco until 2 a.m. and extended into a silent discotheque on the Casino Terraces.
Wave upon wave of happiness!
Everything had been planned to reward the revellers who stayed for the full dance adventure through the wee hours of the morning until the next day… to be gathered for a Brunch to reminisce and bask in their glows of euphoria from their physical feats and to embrace each other in the shared joyful atmosphere.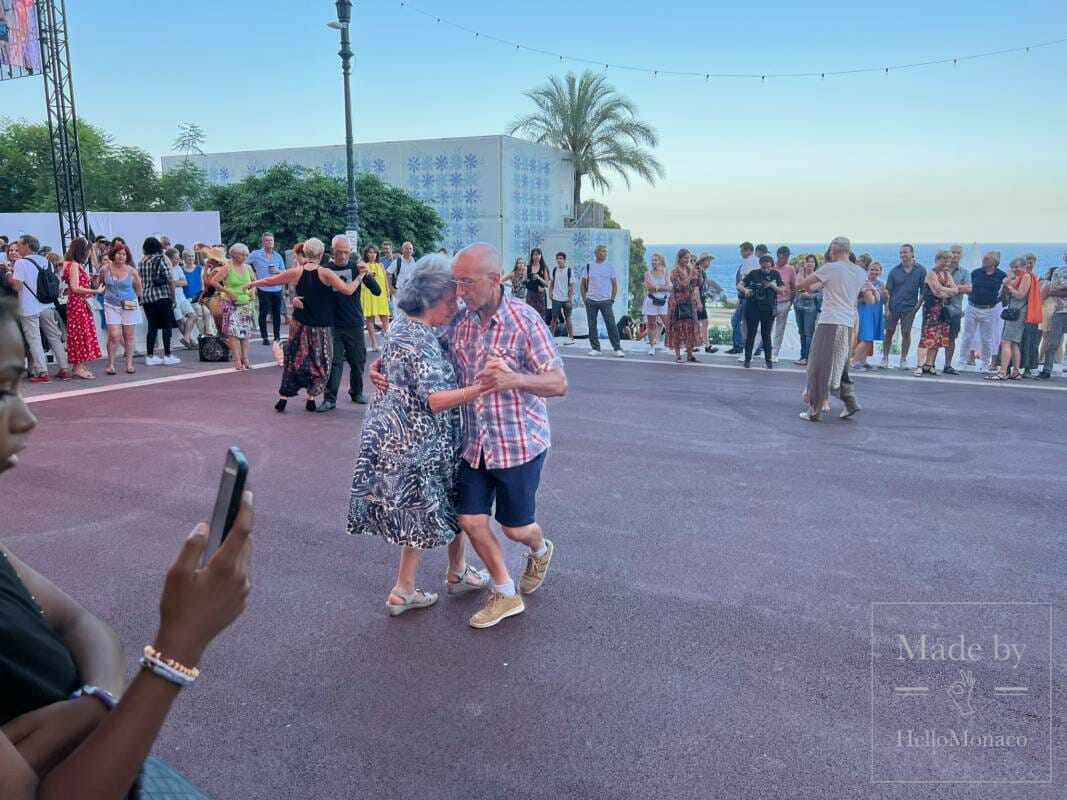 How do you follow that?
The rewards of putting on such an extraordinary extravaganza is naturally to create an expectation that it will be a regular occurrence. The scale of the event with its hundreds of professional dancers of every variety immersed with the Ballets de Monte Carlo and taking over the whole Place du Casino and its surrounds has to compare to Monaco's other grand events …with the added special feature of enormous local participation.
Six years is too long to wait for a repeat. However something involving that massive an organizational effort would be difficult to pull-off annually even though there is a thirst for it that will now remain unquenched. A biennial event, a triennial event?
It's a tantalizing question for Jean-Christophe Maillot, director of the Ballets de Monte-Carlo. His creative juices must already be in high gear imagining the next surprise for which we can't wait!