Latest news
Ferretti Group heads to the Versilia Yachting Rendez-Vous and other yacht news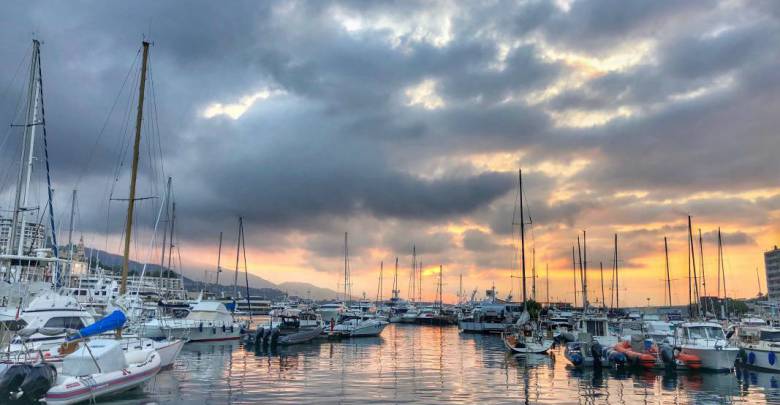 We selected for you top 5 yacht stories of the last week at Yacht Harbour.
Ferretti Group Heads To The Versilia Yachting Rendez-Vous
One month after the financial conference and the announcement of the marvelous financial results of 2017, Ferretti Group lands with style at the Versilia Yachting Rendez-Vous. The event, at its second edition, will take place from May 10th to 13th in the Viareggio's docks. The Group's stand, based at Darsena Europa, will represent 7 brands: Ferretti Yachts, continuing the celebrations for its 50th anniversary, Pershing, Itama, Riva, Mochi Craft, CRN and Custom Line.
The yachts in static and dynamic showcase, available to customers and enthusiasts for on-board visits and sea trials, will be: the new Ferretti Yachts 450 and Ferretti Yachts 920, the extraordinary Riva 63' Virtus, 76' Perseo, 88' Domino Super, the super performing Pershing 82, and for the first time in the Tyrrhenian Sea the magnificent Navetta 37 for the Custom Line brand.
The Versilia Yachting Rendez-Vous, organized by Fiera Milano in collaboration with Nautica Italiana and the Technological District for the Nautical and Portualità Toscana, is preparing to host for its second edition over 170 exhibiting companies and a hundred vessels within a new exhibition concept. The success of the event was due, since its first edition, to the prestigious location, wide and varied accommodation facilities and the special Tuscan hospitality.
Thanks to an innovative entertainment formula, the Versilia Yachting Rendez-Vous offers visitors an inviting combination of sea trials and yachts on-board visits, embellished by meetings with the most advanced Made in Italy (from haute cuisine to design, from art to fashion) that best enhance the magnificent Tuscan coast. Even this year shipowners and boat enthusiasts will be involved in an artistic, cultural and convivial journey studded with unique and memorable events. Ferretti Group, already promoter of the first edition, has chosen to renew its presence at an exhibition that is set to become a reference event for boating excellence at an international level.
Ahoy Club set to streamline yacht chartering through tech
Ahoy Club, the new, UK-based startup, brainchild of Australian entrepreneur, Ian Malouf is set to launch in May to offer a simpler way to book yacht charters. Focused on cutting out redundant fees, speeding up the process and offering a larger inventory, Ahoy will launch just in time for the 2018 summer season.
Developed over the span of 3 years, the idea for Ahoy Club's platform came to Malouf during his 20+ years on the charter and owner side. "The chartering process is much harder and more expensive than it needs to be. I want to make the experience quicker, more informative and more fun." said Malouf.
Set to launch in May, the digital platform will let users instantly search all available yachts for their trip, send a request to the owner with one tap and then confirm the charter with one click once the owner has accepted the booking. A contract is automatically generated and a 25% deposit processed through credit card.
Thanks to reduced broker fees that can be as low as 4% as opposed to today's 20%, booking through Ahoy Club can amount to significant, 6-figure savings for its users on larger charters. Operating a full-time staff of concierge available 24/7, its digital and tech element is enhanced with human expertise.
"There are a lot of processes that are needlessly manual when chartering a yacht. We have automated all of these, and in doing so, give the charterers and the yacht owners real-time information they can act on and finalise quickly." Malouf added.
Despite a rapidly developing technology worldwide, yachting has been historically slow to embrace new concepts, which has led to some startups rapidly developing in the space. Ahoy's ambitious plans are, however, a new take on the space with a set of features that were previously never seen such as card payments and 3-click booking on larger yachts.
73.6-metre Project 815 technically launched by Feadship and named Sherpa
73.6-metre motor yacht, previously known as Project 815 was launched by the Dutch yard Feadship and has been named Sherpa. Support vessel Sherpa featrues an unfaired hull and is a result of cooperation between British design studio RWD and brokerage house Cecil Wright & Partners. Sherpa will be support vessel of the 78.5-metre yacht Hampshire II.
Sherpa boasts extremely large carrying capacities on her open deck space, allowing to store anything, including toys, tenders and helicopter. Tender garage can be transformed into a superyacht beach club with the help of folding and rotating bulwarks. She is also fitted with two massive cranes, again largest fitted to a Feadship-built vessel, with a reach of 20 metres. Being a superyacht support vessel, Sherpa will boast luxury finishing, with teak decking, stainless steel detailing. There will be also enough space for al fresco relaxation. Accommodation on board is for 13 guests and 22 crewmembers.
While her technical launch on April 26, first time for Feadship, her dedicated wheelhouse was installed, as well as towering mast with elevator and platform for observation, making Sherpa the tallest Feadship, with the scheduled delivery at the end of the year. Support vessel is powered with twin MTU engines hitting a top speed of 15.7 knots and an impressive range of 5,200 nm at the speed of 13 knots.
Currently the Dutch Yard is developing 110-metre Project 1007, fully designed inside and outside by Michael Leach Design studio.
Russian billionaire lists 68-metre yacht Triple Seven for sale
Russian billionaire Alexander Abramov is the owner of 68-metre yacht Triple Seven. He is one of the two heads of Evraz company with net worth of $5,6 billion. Triple Seven was listed for sale through Burgess with the asking price of € 44,900,000 in March, 2018. In 2013 Alexander Abramov bought Triple Seven for €39,750,000. She is a winner of 2007 International Superyacht Society Awards in Best Power 43m+ category.
Triple Seven is a 68-metre yacht built by German shipyard Nobiskrug in 2006 with a build number 777. The yacht boasts minimalistic interior by Newcruise Design that flows seamlessly through to her abundant outdoor spaces. With an expansive beach club, large sundeck jacuzzi, custom storage and provisioning solutions and extensively equipped garage including a dive room, a 8 and 9-metre and tenders (and much more), she is equally at home in the cruising grounds of the Mediterranean, or exploring more remote regions of the Pacific. Triple Seven underwent a refit in 2014 and her owner has invested significantly in her maintenance, including a full repaint at Pinmar in 2016.
50-metre Project Maia launched by Heesen and named Omaha
49.4-metre Project Maia has been launched by the Dutch yard Heesen and has been christened Omaha. She was built on speculation and sold in December 2017 by Heesen USA and Ocean Independence. Heesen unveiled this project in March, 2017.
The yacht, built from steel and aluminium, boasts exterior design by Clifford Denn and interior of 499 GT by Reymond Langton Design. The previous collaboration of the two design studios is Ann G, and Omaha is a little bit similar to her. Some exterior details on the yacht such as the flowing lines or navigation lights were inspired by classic cars design.
Accommodation on board is for 10 guests in 5 staterooms, consisting of main deck master suite and 4 lower deck guest cabins. Interior decor of light bleached oak and stained walnut includes inboard mirrors which are reflecting the light flooding in through the windows. Superyacht beach club with bar and sauna in the transom is quite spacious, as the tenders are moved to the bow. The 68 square metre sundeck has been fitted with a superyacht spa pool and a cocktail bar. Powered with twin 1,341hp MTU diesel engines with a top speed of 15 knots and a range of 3,800 nautical miles at cruising speed of 12 knots.