Latest news
Fire's Toxic Smoke Rises above the Rock Two Minutes into the New Year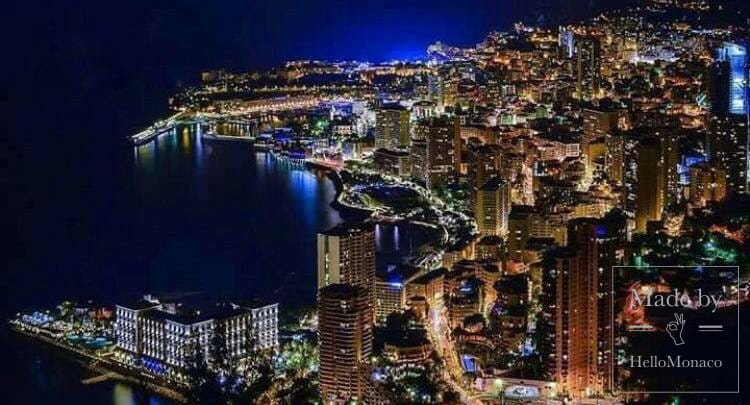 A very unfortunate start to the New Year: it was at the Villa Nénette on the Rock. And just at the time New Year celebrations were in full swing all over the Principality, including the Rock. 
The theory under investigation is that it may have been started by a Bengal Flare getting out of control. A Bengal Flare typically gives off coloured smoke – it is a type of firework often used in colourful displays and pyrotechnics. A pall of thick black smoke could be seen by onlookers pouring up above the Rock and rising above the Principality. It is reported that the participants themselves had used fire extinguishers to try to bring the fire under control and limit the damage.
In the meantime, Monaco firefighters were called to contain the fire after it had just broken out on the terrace of the villa Nénette, which is on 10 ruelle Sainte-Dévote, where the New Year's evenings celebrations were also taking place. 
The most serious problem was the toxic smoke. Although the Monaco firefighters were able to get the fire under control in fifteen minutes the incident still caused hospitalizations. 
In the end, five people were reported somewhat overcome by the smoke. Two of them were serious enough to require transportation to the emergency room of the Princess Grace Hospital Centre. 
Over twenty five firefighters and nine pieces of equipment were reported to be dispatched to the scene to fight the conflagration; that is even after the participants had used fire extinguishers in an attempt to limit the damage.
The fire had spread to the living room before the Monaco firemen were able to bring it rapidly under control. However, the firefighters did not leave the scene until shortly before 7 a.m. after several reconnaissance missions to ensure safety. The most dangerous thing in the whole episode was for the firefighters to manage the toxic fumes that had also spread to neighbouring buildings. The Monegasque police officers who were also involved in the intervention, were themselves affected by the same toxic smoke.
The first phase of the investigation, carried out by Public Security, tends to point to it being an accidental fire triggered by a suspected out of control Bengal flare. According to the reported testimonies collected from the people present during the evening, plus evidence collected from several videos, the blaze would have started from the mis-handling of the Bengal flare. 
The investigation is being aided with the help of technical and scientific experts from the police.