Latest news
First stage of NMNM's "Travelling Collection" opens at Ecole Saint-Charles with Celia Pym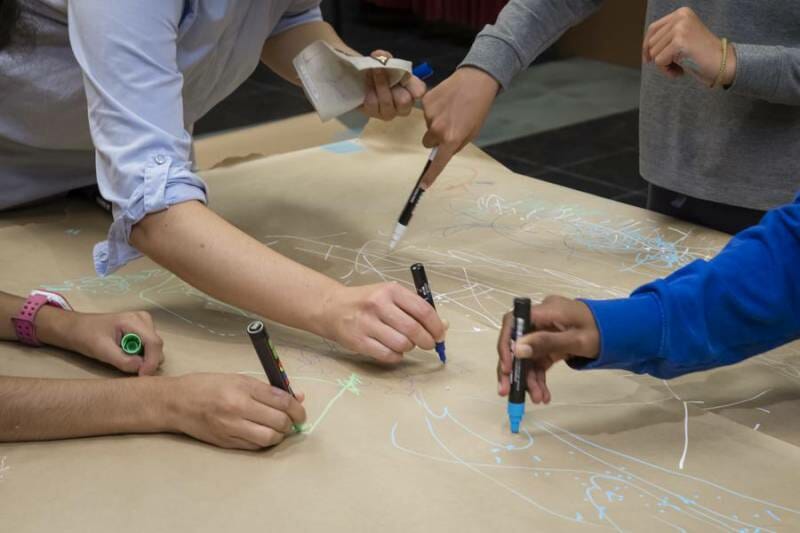 Since 2016, British artist Celia Pym has been working on a research project to restore stage costumes in the Société des Bains de Mer collection at the Nouveau Musée National de Monaco (NMNM).
On Friday 12 October, the artist launched the "Travelling Collection" at Ecole Saint-Charles. This educational project, designed in collaboration with the artist, is the first in a series of off-site workshops based around the NMNM's collections. A team from the museum, equipped with some fragments of fabric, embroidery, headdresses and accessories from the Monte-Carlo Opera costume collection held by the NMNM, will lead several workshops for schools, charities and healthcare facilities, showcasing this "Travelling Collection". From touching to poetry and drawing, these creative workshops will also offer an opportunity to raise awareness about the issues involved in conservation and restoration.
On Saturday 13 October, Celia Pym will present a workshop entitled "Repair" at Villa Paloma for around 15 people who will bring along their own textiles to repair. The session will also provide a chance to address related issues, including how and why we repair, patch and mend fabric. Finally, the workshop will focus on the devotion and care inherent in the act of repairing something.
From 12 October to 18 November, the public will have the opportunity to discover Flying Gold Cape in the "Table des Matières". This work is the result of a performance designed around a single artefact: a gold cape embroidered with lots of sequins, initially created by the Monte-Carlo Opera costume workshop and repaired by the artist. The performance took place in Iceland, the United Kingdom and Monaco in 2018.
Source: en.gouv.mc