Latest news
Focus on the Sailing Yacht Area of the 2022 Monaco Yacht Show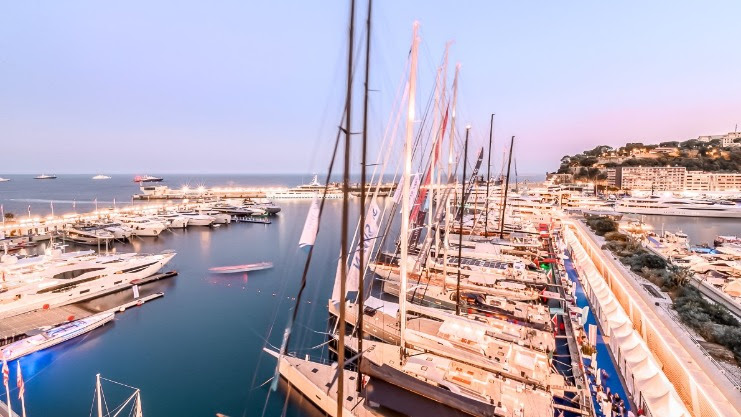 The Monaco Yacht Show announces the fleet of large sailing yachts on display this September. Attendees to the show will discover multi-awarded sailing yachts, classic schooners or sloops, and high-performance and modern-designed sailing vessels.
Amongst the 10 units on exhibit at the Sailing Yacht Area, 4 new launches will be showcased in Monaco: ClubSwan 80 (27.7m) and Swan 98 (31.05m) by the Finnish builder Nautor's Swan, Sorvind (34.59m) by Southern Wind shipyard; the eco-friendly sailing catamaran Sunreef 80 Eco (24m) by Sunreef that will join the fleet.
For 2022, the Sailing Yacht Area is relocated to the inside area of Quai l'Hirondelle at Port Hercule.
On stands, visitors will also meet up with a selection of builders, designers, or equipment manufacturers specialising in sailing yachts.
Sailing yachts
80 Sunreef Eco by Sunreef
Advanced 80 by Advanced Yachts
Blush by Perini Navi (exhibited by Camper & Nicholsons International)
Borkumriff IV by Royal Huisman (exhibited by Camper & Nicholsons International)
ClubSwan 80 by Nautor's Swan
Perseverance 1 by Baltic Yachts
Sorvind by Southern Wind Shipyard
State of Grace by Perini Navi (exhibited by Edmiston)
Swan 98 by Nautor's Swan
Twizzle by Royal Huisman (exhibited by Edmiston)
Exhibitors
Baltic Yachts, Doyle Sails, Malcolm McKeon Yacht Design, Nautor's Swan, North Sails, Southern Spars, Southern Wind.
About the Monaco Yacht Show
The Monaco Yacht Show (MYS) is an annual international show dedicated to the world of superyachts.
Inaugurated in 1991, the show is held over four days in late September in the Port Hercule of Monaco.
The MYS is divided into two main exhibition areas: afloat and on the quayside. Afloat, +100 superyachts and +50 luxury tenders are displayed by the most renowned builders and brokers in the market.
The Monaco Yacht Show is world-renowned for the exceptional quality of its superyachts and their impressive length: among the +100 units on display, +40 new models are unveiled as world premieres each year. The fleet has an average length of 50m and mega yachts exceeding 100m.
The Monaco Yacht Show is organised under the High Patronage of His Serene Highness Prince Albert II of Monaco.
Source: The Monaco Yacht Show