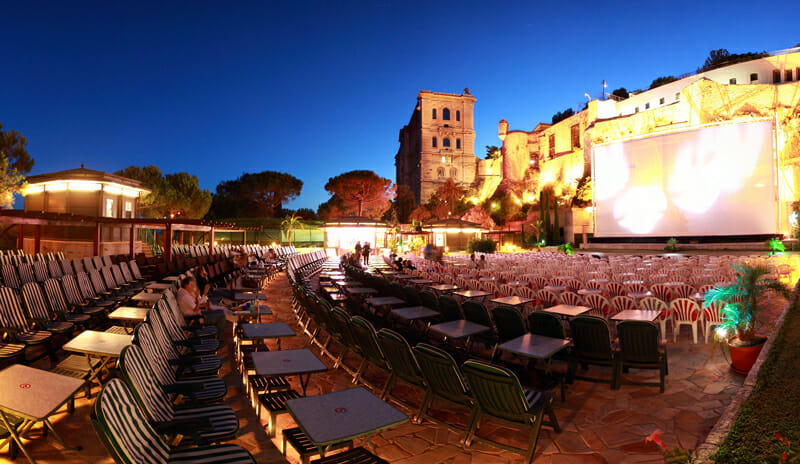 Entertainment in the open-air. On those summer evenings under a starlit sky there is nothing to beat it. Open air concerts have a special ambiance whether in Monaco or in Hollywood. Monaco has something unique though. It has an open-air cinema in the most beautiful and extraordinary setting. If you have not visited there already, go and experience it for yourselves. First of all, it is in the most delightful surroundings. Seascape, starlit sky – and believe it or not, an attractive high fortress-like historic stone wall sits behind the giant 200 square metre screen.
How many cinemas do you know where there is a choice of three types of seat. You can choose a chair, a transat or a luxury armchair. Not only that, just like at the Hollywood Bowl in California, you can have a small meal (pizzas and hamburgers and the like) and also alcoholic drinks if you wish. There are tables with some of the seats to picnic on for the goodies you buy at the bar. So, go a little early and just enjoy.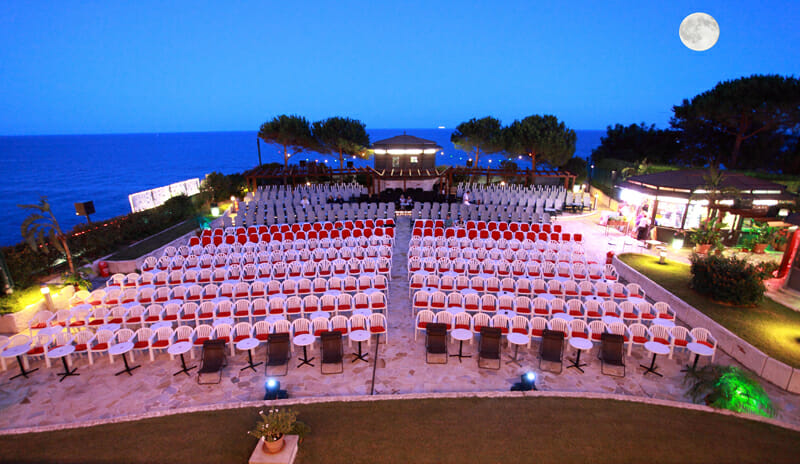 The film will stark after dark at 10pm, so don't expect to be home much before midnight. It is one of those generational family-run places where special attention is paid to all the details that make you feel comfortable. The current manager is Thierry Trehet. He will have memories of his father Claude, an ex-ASM basketball player, running the Monaco cinema at The Sporting Club, where the Monte Carlo Bay Hotel is now. How they managed to find this new location in July 2002 for the open-air cinema, where it is currently, could only have happened with the support of Prince Rainier III. It is a truly magical place to have any open-air event, never mind a cinema.
Throughout the summer, when the weather is fine – which is just about every evening – it is the place to have a marvellous time enjoying a film and, of course popcorn! Here is the Program. You almost don't need a film to enjoy the surroundings, it is so unique.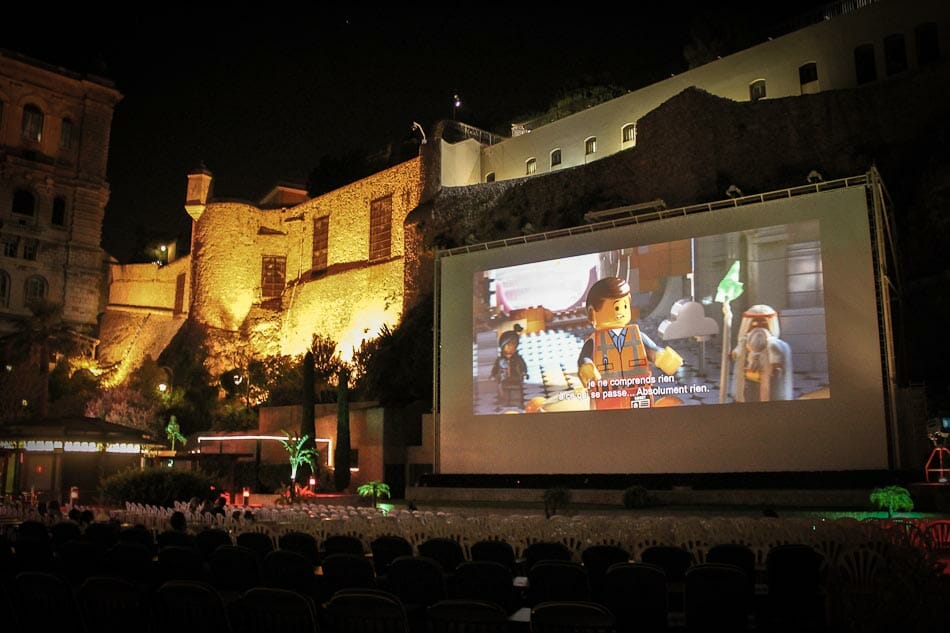 PROGRAM: OPEN-AIR CINEMA (On the Rock – above the Parking des Pecheurs)
July 16: SKYSCRAPER
July 17: BOOK CLUB
July 18: ANT-MAN AND THE WASP
July 19: OCEAN'S 8
July 20: MIDNIGHT SUN
July 21: SKYSCRAPER
July 22: HOTEL TRANSYLVANIA 3
July 23: ANT-MAN AND THE WASP
July 24: MAMMA MIA! HERE WE GO AGAIN
July 25: SKYSCRAPER
July 26: 2001: A SPACE ODYSSEY
July 27: ANT-MAN AND THE WASP
July 28: HOTEL TRANSYLVANIA 3
July 29: MAMMA MIA! HERE WE GO AGAIN
July 30: SKYSCRAPER