Latest news
Guess the Dish that Won it All… the 2023 Superyacht Chefs Battle it out at Monaco Yacht Club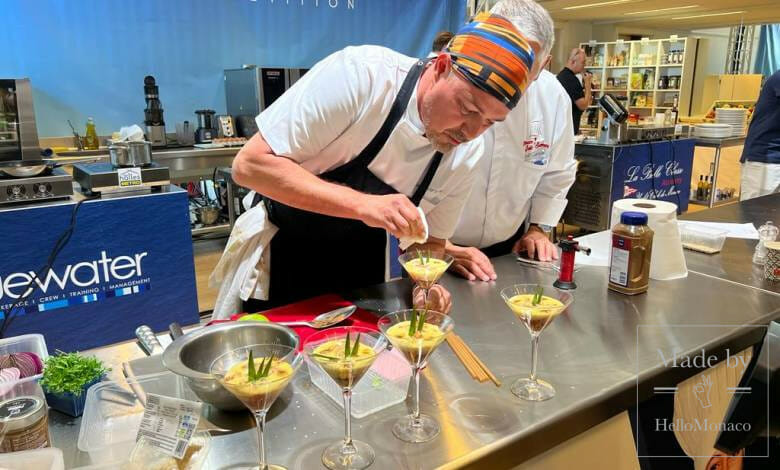 For years now, Superyacht Chefs have been meeting at the Yacht Club de Monaco to compete at the Superyacht Chef Competition, a unique gastronomic competition organized by YCM's La Belle Classe Academy training centre in collaboration with Bluewater. The principle is simple: bring together 9 chefs who practice at sea and see them evolve on workstations inspired by the reduced spaces of the kitchens of their yachts. 
It's all presided over by the three-Michelin star Chef Yannick Alléno, surrounded by gastronomy experts and supervised by Chef Joël Garault, President of Goûts et Saveurs.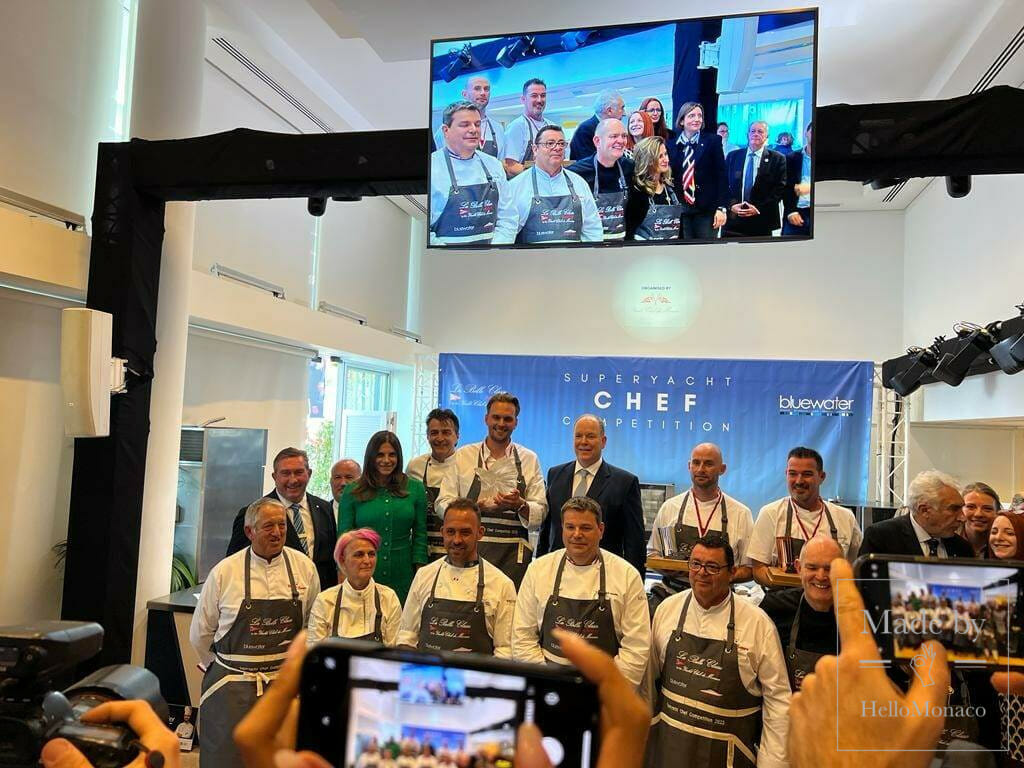 Owners and crew always also come along – as did HelloMonaco – to encourage the Chefs who have to come up with dishes from a basket of mystery ingredients while complying with the contest's anti-waste criteria. It is all part of the 'Monaco, Capital of Advanced Yachting' approach. 
Set the preliminary scene the night before … when the greatest Chefs of our time gathered at the Yacht Club de Monaco for a dinner of great Chefs which ended with the presentation of a check by H.S.H. Prince Albert II, President of the Y.C.M. for the benefit of the "Association Antoine Alléno".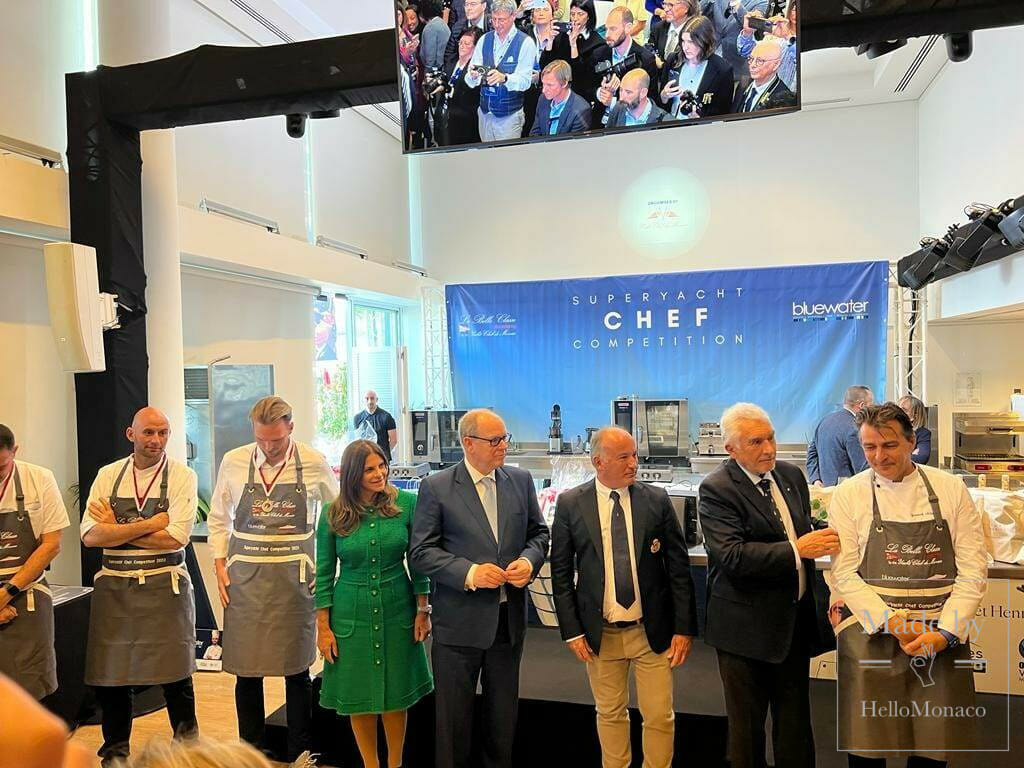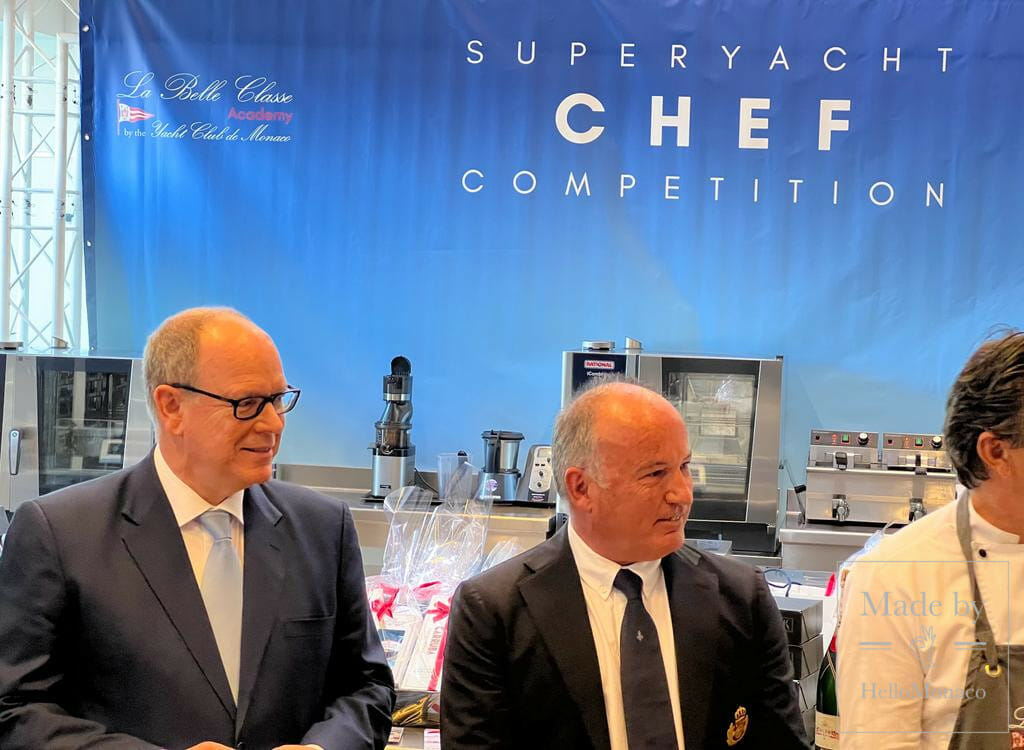 But it would be the Superyacht Chefs the next day on whom the brightest of spotlights would shine. 
They would discover their basket of mystery ingredients just 5 minutes before attacking the competition. A moment of reflection and creativity embellished with a second component: the intervention of the public's additional chosen ingredient via a vote. 
There would be amazing performances. Yannick Alléno was not stingy with compliments "this competition was a whirlwind of emotions, it was a real show and an exceptional moment. 40 minutes is very short which reinforces the challenge. These leaders have an incredible ability to adapt. The technique is exceptional. It left me speechless."
So what happened to garner such praise!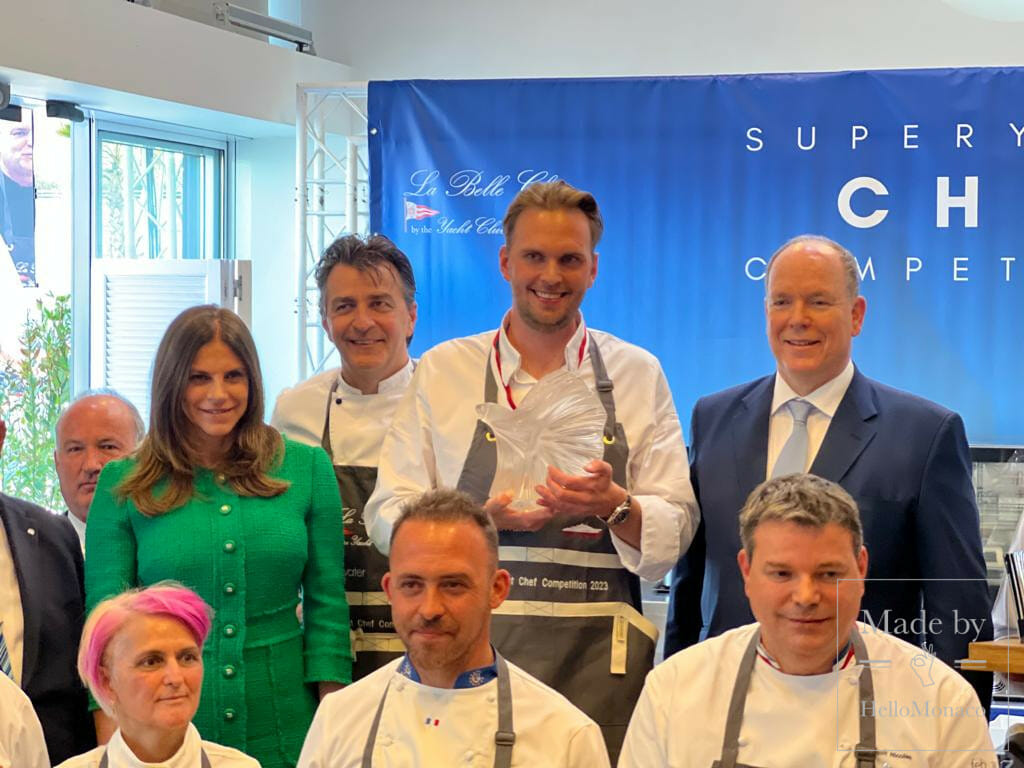 And They're Off – Three 40 Minute Cooking Rounds 
The rounds made it possible to select three finalists who again had to prepare and present a dish and then a dessert to decide between them. There was an anti-waste criterion too – it obliges chefs to use each ingredient in the basket or risk receiving a penalty. 
2023's Brave Competitors 
Nowhere to hide and in the spotlight in front of HelloMonaco and the thrilled gathering were the brave competitors:
Finnbar Dewar (M/Y Aura – 37m), 
Gjorgi Mitev (M/Y Coral Ocean – 73m), 
Marco Tognon (M/Y Planet Nine – 73m), 
Charly Raepsaet (M/Y Ali Baba – 50m), 
Tommaso Santoni ( M/Y Paloma – 60m), 
Hloni Tlhapuletsa (M/Y Apho – 115m), 
Henrique Antunes (M/Y Mochafy22 – 45m), 
Peter Barkoczy (M/Y Da Vinci – 50m) 
and Viktoria Fenya (M/Y Infinity Nine – 35m)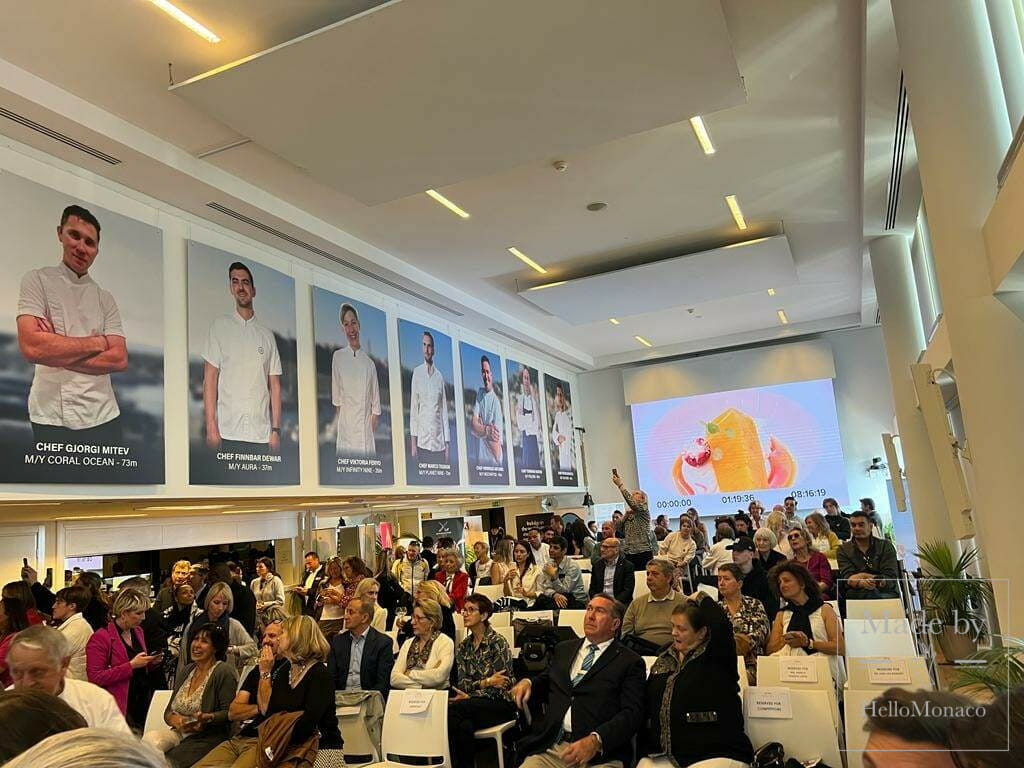 And the Winner Is…
The big winner of this edition was Marco Tognon (M/Y Planet Nine – 73m) who surprised the jury with his blue lobster ceviche from Brittany, caviar and parmesan avocado mousse accompanied by a vodka and clove whipped cream of vanilla. He finished seducing the jury and HelloMonaco and the admiring onlookers with a poached pineapple on champagne and vanilla accompanied by a mascarpone cream.