Latest news
Healthy Marine Life Swim Above the Marine Scientists Who Work Tirelessly Below the Oceanographic Museum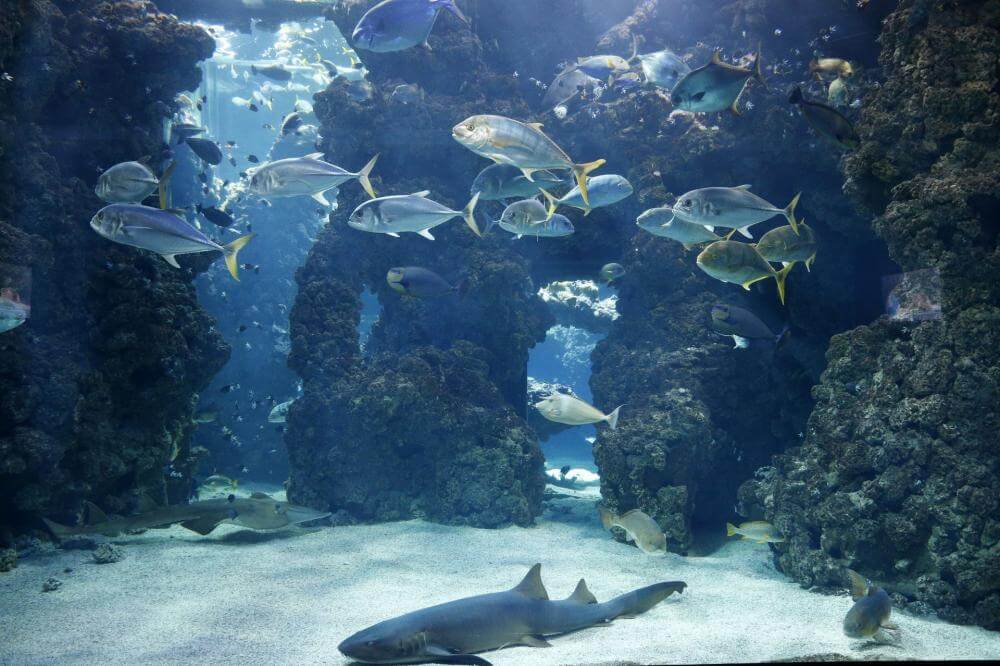 It is a dream for a marine scientist. Imagine taking care of all the species of fish,
mammals and marine plants in the Oceanographic Museum? Fish can be prone
to illness from time to time or even have accidents. There are so many species
that it makes a conventional vet's job look like child's play. And, we are talking
about highly qualified scientists. This is not akin to putting a small net inside a
home aquarium and scooping up a fish – far from it.
Out of sight of regular visitors, there is a whole area set aside under the
Museum. And this is where the serious work of healing marine life takes place.
And importantly, new species are first introduced here before making their way
into public view.
We tend to take for granted all the "choreography" and decoration surrounding
the fish. In the Oceanographic Museum everything is natural and organic.
Certainly, no plastic or any other type of unnatural decorations are permitted. So
plant and coral scientists busy themselves creating the marine "theatre" around
the fish that makes our visits so entertaining. Unaided, plant reproduction is
unlikely to keep pace with the demand for natural habitat. So encouraging plant
growth, pruning and creating coral cuttings are just another of the skills found in
the scientists' tools of the trade.
New marine life must actually be quarantined before being introduced to their
zone in the Museum. This ensures that the risk of bacterial infection or the risk
of parasites is minimised and dealt with. Also having the right water at the right
temperature, with the correct salt content and acidity is one of the core
activities. And this is the case for both Tropical and Mediterranean species.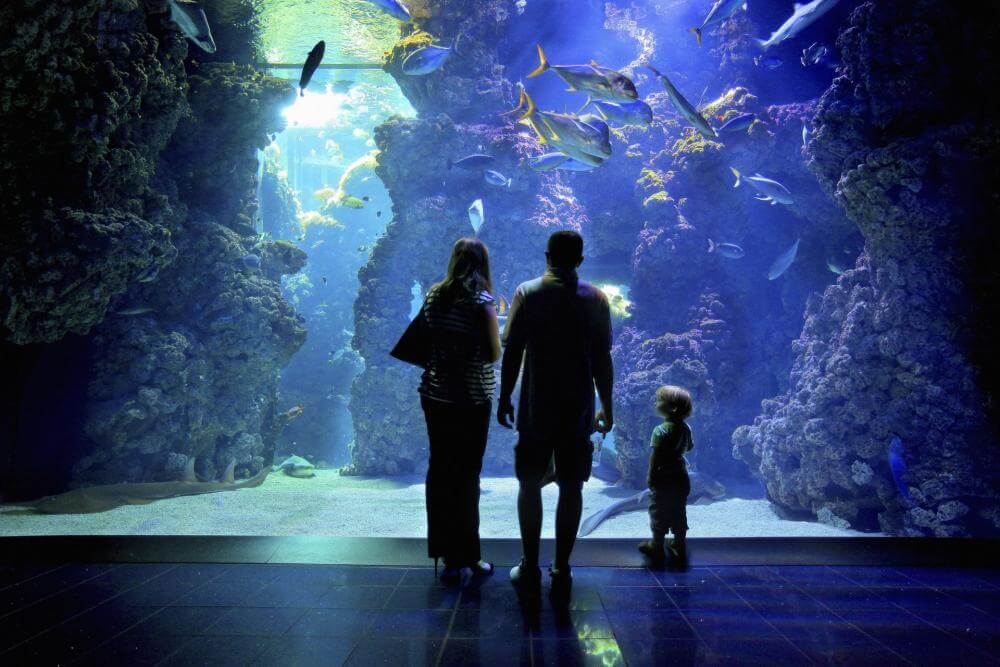 Numerous tanks with connections going everywhere form the base laboratory
for the scientists busy at work. Jellyfish, coral, turtles, octopus must have an
environment as close to their natural habitat as possible. It is in the basement of
the Oceanographic Museum that all this specialized activity is centred and
sometimes calls for focussed work twenty-four hours a day.
Some of the scientists are specialists in just one or two species. Some have a
more general talent like a family doctor. Those scientists with polyvalent skills
work with many species. And one or two are specialists in the biochemistry of
water – they are particularly adept at troubleshooting when water needs to be
changed. And let's not forget there are the occasional small plumbing crises.
There are so many tubes, good plumbing is a necessary skill.
Next time you go to the Oceanographic Museum, be amazed at how all these
fish, plants and coral are safely introduced and kept in tip-top health. And if
your children are budding marine scientists this is the perfect laboratory for them – it is a unique environment where the most fortunate and gifted, (and
most highly qualified) may have the opportunity to work one day.