Latest news
Hope Springs Eternal for Ventimiglia's Footbridge Thanks to Monaco's "Friends of the Footbridge"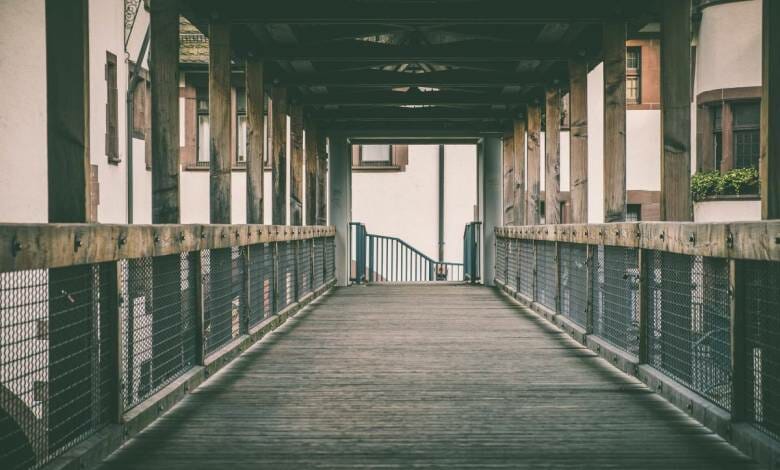 The many residents of Monaco who have visited Ventimiglia on market days or have gone to admire the inspiring new Monaco port there will know just how vital is the footbridge crossing the Roya and connecting the old and new parts of the city. 
The bridge is a victim of Storm Alex's destructive waves of mud and the Principality has picked up on Prince Albert's wish to repair this critical lynchpin of the whole community. 
It is the association "Friends of the footbridge", created in Monaco, that is collecting donations to help rebuild this pedestrian path so essential to our neighbouring Italian city.
The association, Friends of the Footbridge, is indeed the Principality's main vehicle for financing all or part of this reconstruction which has been estimated to cost 7 million euros. 
The president of the association is Aleco Keusseoglou, the president of the Société d'exploitation des ports de Monaco (SEPM).
"Helping Ventimiglia to rebuild this footbridge is a will of Prince Albert. This structure is very much used by pedestrians and with Cala del Forte and the development of the marina, it is certain that it will become strategic for the city of Ventimiglia," he has been quoted as saying in the press. 
And the press quote continues: "We are looking for donors ….The association will not be able to finance the footbridge 100%. However, we will try to find as many donations as possible, and the city will complete."
Monaco has a very visible and growing presence in Ventimiglia where it has created its new port Cala del Forte. The grand port facility sports an ultra-modern marina to which there is a futuristic eco-sensitive marine shuttle linking it to the Principality. 
Ecopolis
While Ventimiglia's footbridge will see the light of day there is no perceived action yet on the footbridge within Monaco itself imagined by Ecopolis. The idea was to link the Fairmont area and the Yacht Club to the giant prize futuristic project Mareterra extension in the sea without passing through the famous Louis II tunnel. Not an alternative route for the Formula 1 cars of course but rather for pedestrians who would walk almost 300 metres, perched on a footbridge standing on pilons 8 metres above the waves. 
Upwards of 7 to 10 million euros would be needed to finance it including from contributions from donors recognized by their personal insignia on benches and on other major features. Still an embryonic idea at this stage and Ecopolis will be crossing fingers its proposal will catch fire and come to fruition. 
One thing you can virtually be sure of walking across in the near future though is the Ventimiglia footbridge.