Latest news
Hot Spots in the Principality Are Seeing Record Apartment Prices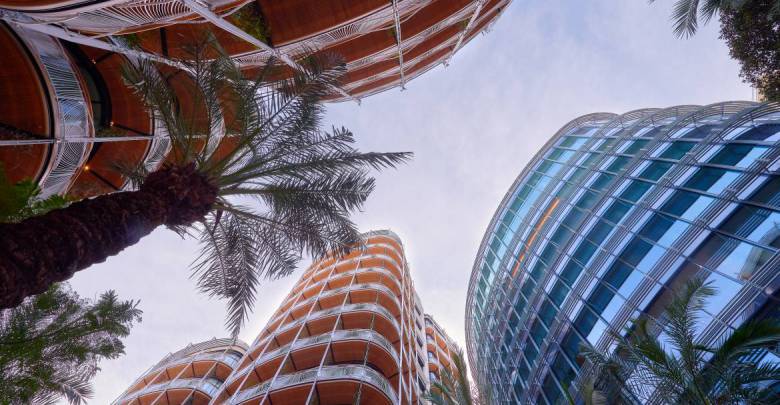 It's pretty easy to remember: 50.000 euros per square metre. That's was the benchmark when you are looking for an apartment to buy in Monaco. In fact the average price is now slightly above that.
Like any ritzy property market there are variations; you might get a deal in Moneghetti for example, a few thousand above 40.000 euros per square metre …even though prices are very much on the rise there.
You are unlikely to find such a deal in Larvotto where the market is extra hot. 50.000 euros per square metre is a benchmark long gone in Larvotto where you better be thinking more in the 60s. 62,351 euros/m² in 2022, is the new record according to the latest statistics published by the Monaco Statistics IMSEE report.
So what is it about Larvotto?
Could it be the beautiful renovation that took place with its attractive promenade and year-round facilities. The makeover has to be judged a major success just looking at the way the community is enjoying life there daily, in winter and now spring. A hive of Beach restaurants and healthy promenading makes for an engaged local community … not just a luxury resort location for the summer.
And Larvotto adjoins the Mareterra extension to the sea. Life can only get more interesting. A short walk gets you to all the cultural events at the Grimaldi centre or a tranquil meditation in the Japanese Garden.
The renovation of Larvotto was completed in early 2022, signed by the architect Renzo Piano as an extension of the contemporary and refined aestheticism of the extension to the sea. Its ambition was to make the beach and its surroundings more pleasant to live in, a focus also on housing quality ,and accessible and friendly public spaces.
By the look of the rise of apartment prices in the area the remake of the area more than achieved its goals.
And just a little tidbit, as you enjoy the newly renovated Larvotto esplanade you will come across the names of three outstanding women who occupy important places in Monaco's history:
Joséphine Baker, Princess Louise-Hippolyte and Anne-Marie Campora.
Whether you live in, are thinking of buying an apartment or just visiting Larvotto also don't miss the Lartigue fountain, an emblem of the Promenade de Larvotto since 1970, which has been reinstalled on Place Joséphine.