Latest news
I LOVE ART: Top Summer and Autumn Art Expositions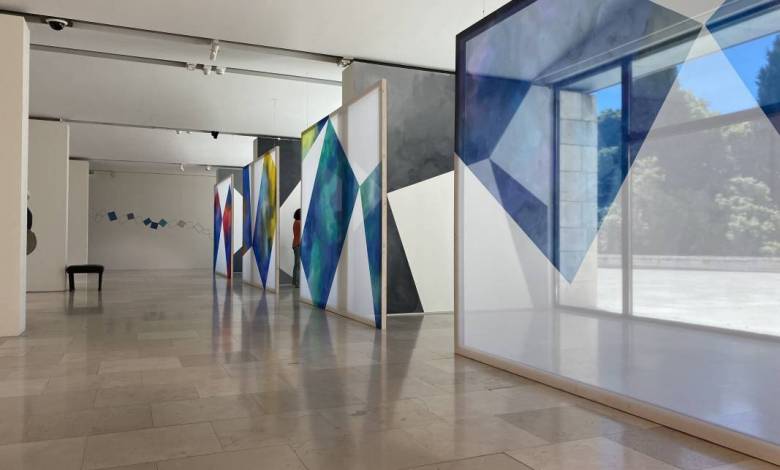 "Life in blue" interpreted by Cécile Bart at the Chagall Museum in Nice
Until August 30 
Anticipating the Maitre's stained glass exhibition (scheduled for mid-September), the Chagall Museum in Nice is opening its doors to Cécile Bart. This visual artist is interpreting this space in her own way, reinventing architectural lines and light beams. She was given a carte blanche to create an intimate dialogue with Marc Chagall's art, in particular, his stained-glass windows "La Création du Monde" opening up into the sky. 
"Je suis bleue" is a feminized version of Chagall who identified himself with this colour so vivid, so present and luminous in his paintings. A keen colourist and movement interpreter, Cécile Bart has designed her exhibition in the spirit of a dialogue with this artist of Belarusian origin inspired by his "Biblical Message", but still true to the paths of abstraction.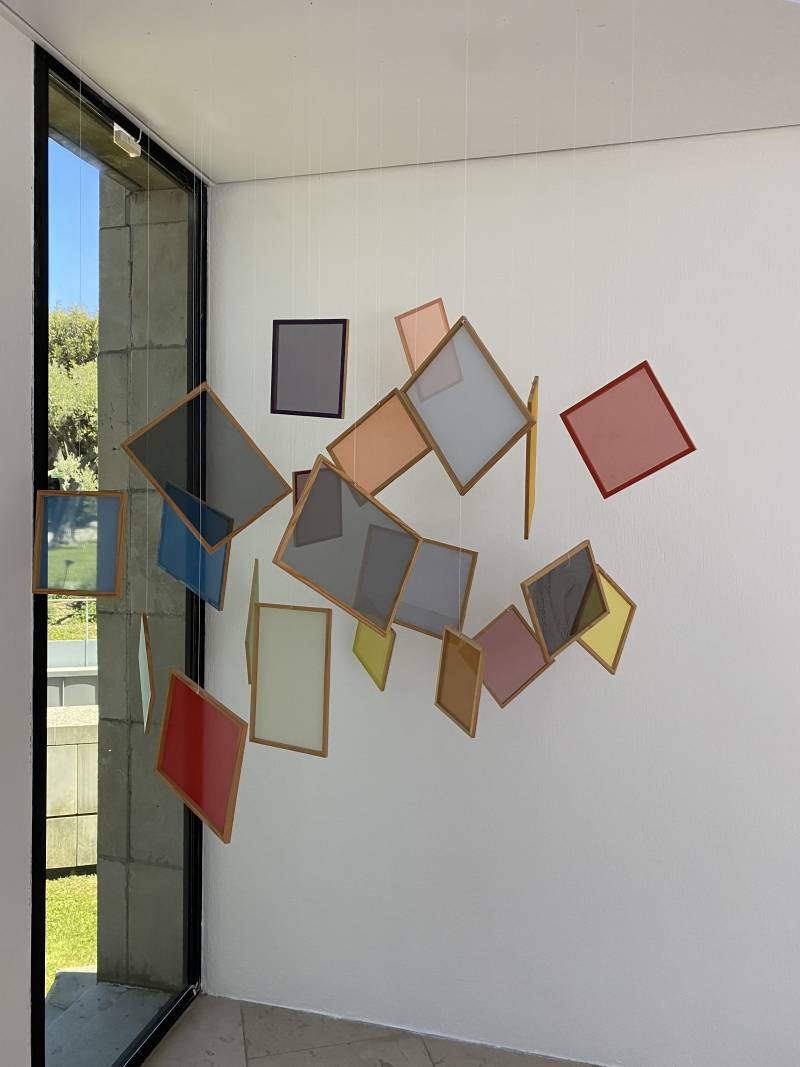 She is introducing us to large coloured screens with captivating film clips, reflecting the visitor's image. This peculiar choreography is harmonious with Chagall's characters, often suspended in the sky and weightless as if suggesting the immensity of the universe.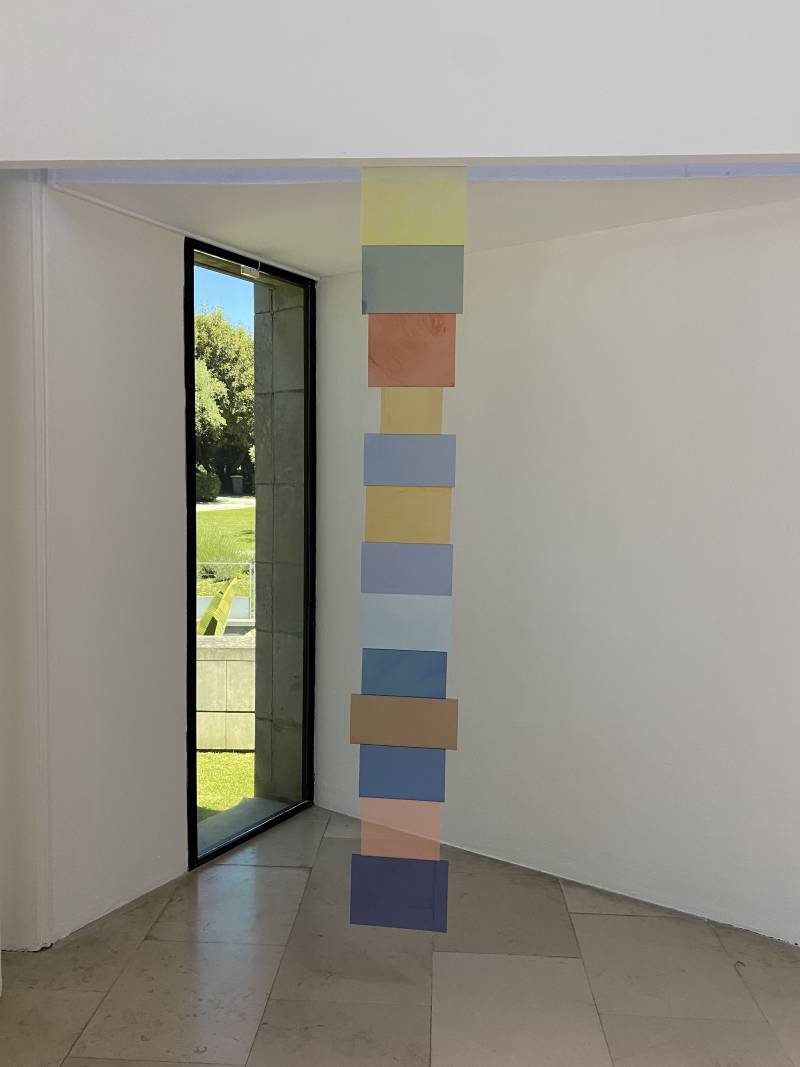 Marc Chagall National Museum
36, Avenue Dr Ménard, Nice
Tel +33(0)4 9353 8720
www.musee-chagall.fr
Louise Bourgeois inaugurates, in spirit, the new Hauser & Wirth space in Monaco
Until September 25
A visual artist (1911–2010) who has marked the modern sculpture universe, Louise Bourgeois' Spider is a new famous resident this year in the Monte-Carlo Casino gardens. A version of this monumental sculpture called "Maman" is already part of the legendary Guggenheim Museum in Bilbao and several great museums. This Franco-American artist and activist, who was still working in her nineties, has been chosen by Hauser & Wirth to adorn their new exhibition space in Monaco. This is a spacious, sun-lit gallery in the iconic Hôtel de Paris neighbourhood.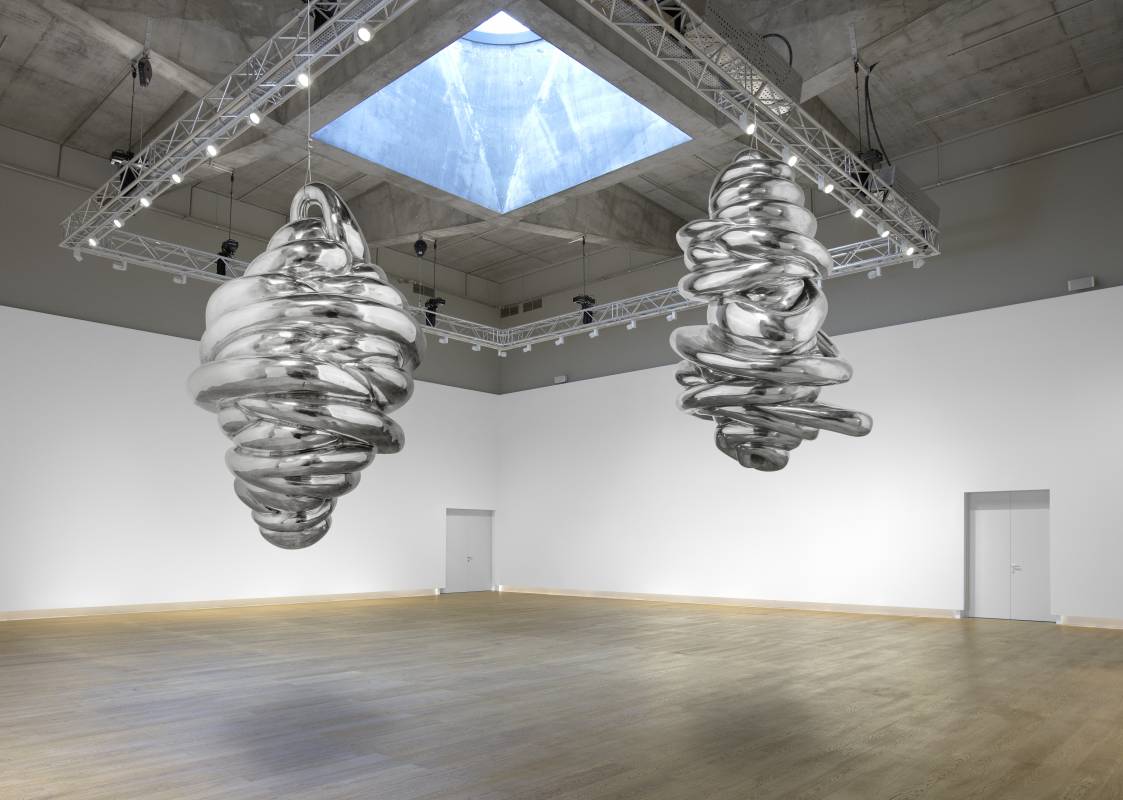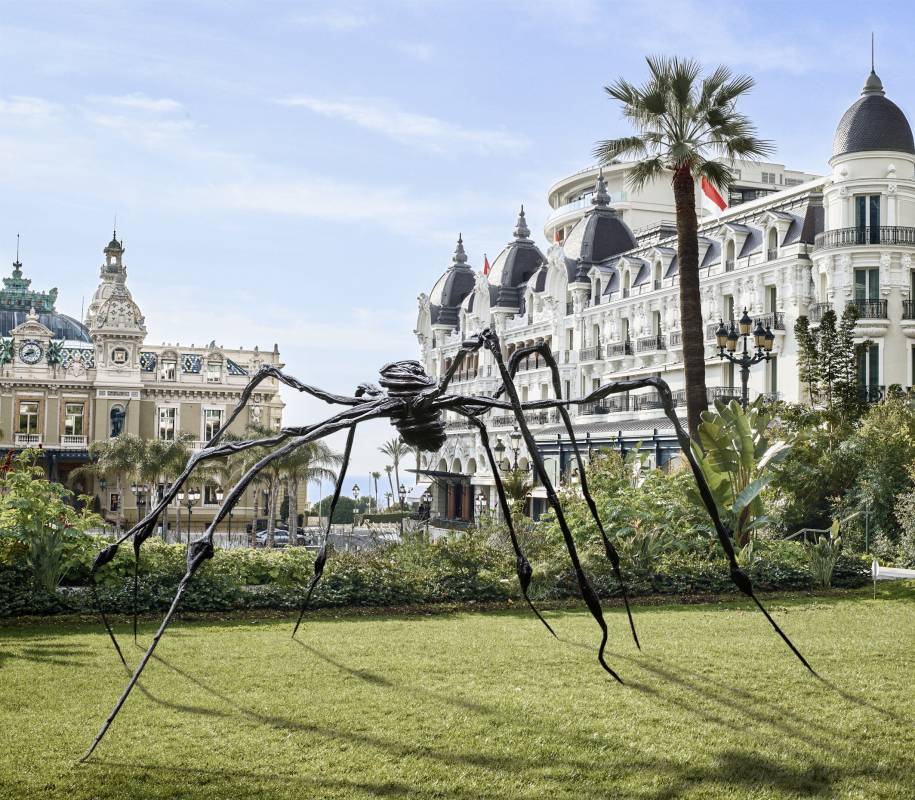 According to its president Iwan Wirth: "When we were invited to contribute to the art scene renewal in Monaco, we took it as an exceptional opportunity … Monaco has historically been a destination favoured by artists, writers and film directors alike. They were just as fascinated by the French Riviera as we are today". Louise Bourgeois is introducing us to a series of sculptures, installations and paper objects evoking the "Maladie de l'Amour" (Lovesickness). The artist is questioning the couple's relationship, desire, feeling of abandonment, loneliness…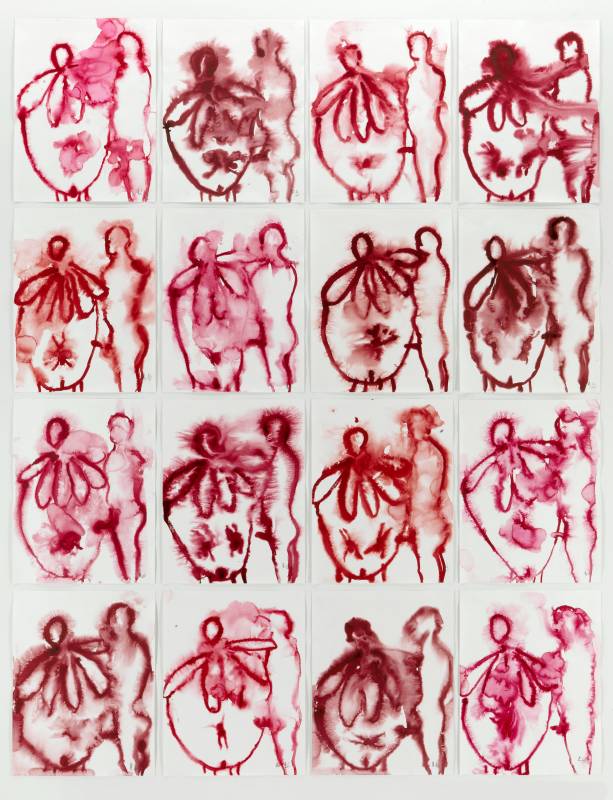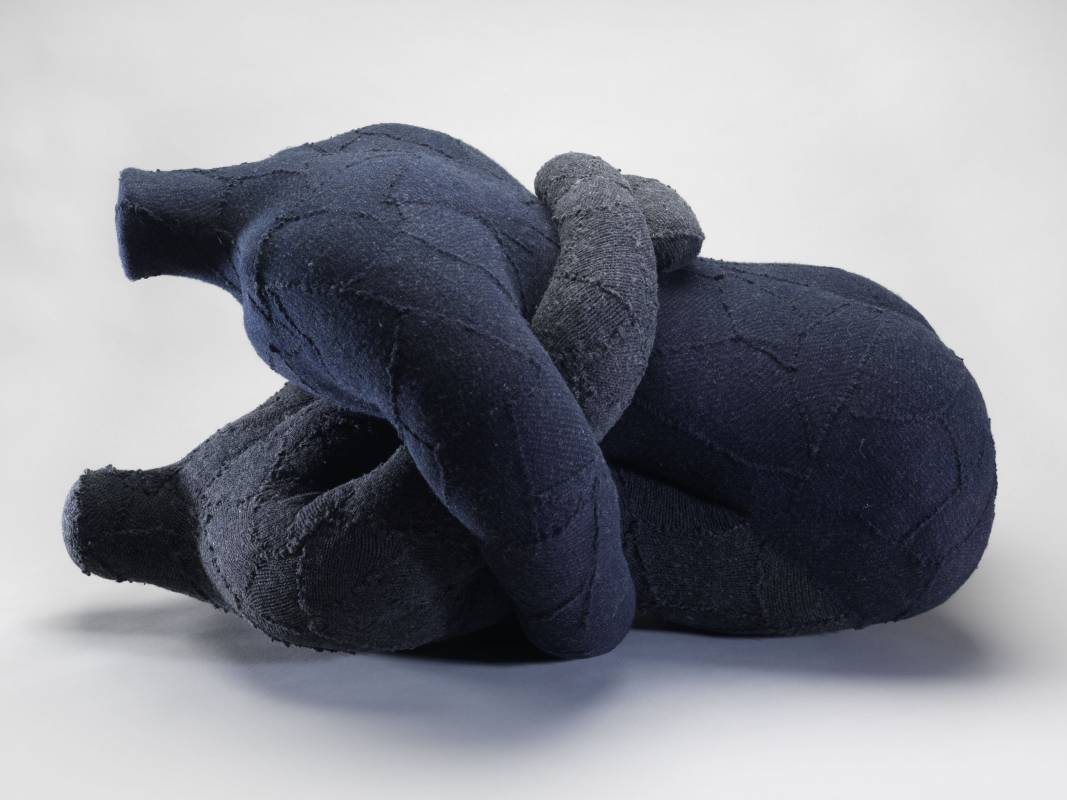 Its centrepiece, a slightly rotating aluminium sculpture created in 2004, is suspended right in the middle of the gallery. This unique dancing abstract work is surely evoking the unforeseeable paths and disappointments of love.
Hauser & Wirth Monaco
One Monte-Carlo
1, Place du Casino, Monaco
Isabel Muñoz at the Photography Centre in Mougins
Until October 3
A former rectory has become an exhibition space for a live creation. This is the summer highlight for Mougins, a picturesque village in the Cannes area, favoured by such famous artists as Picasso, Cocteau, Man Ray, André Villers and, later on, couturiers Christian Dior and Yves Saint Laurent… The Photography Center has just opened its renovated building with the ambition of becoming a prestigious venue, celebrating still images and movement, supporting creative and photographic experiences.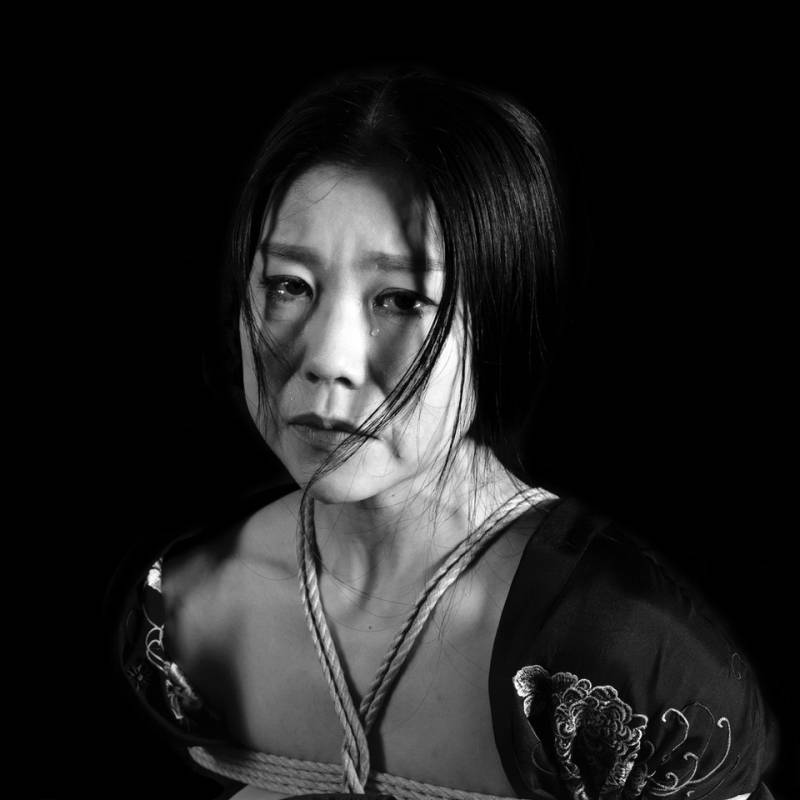 Its first guest is Isabel Muñoz from Spain, distinguished by her very large formats and platinum prints. These punchy images, imbued with poetry and even surrealism, question the relationship between the photographer and his model. They invite us to explore the primary connection between humans and the earth. Some have even referred to Isabel Muñoz as "a witch". In any case, the Spanish artist has definitely conquered audiences around the world by her unique and powerful images.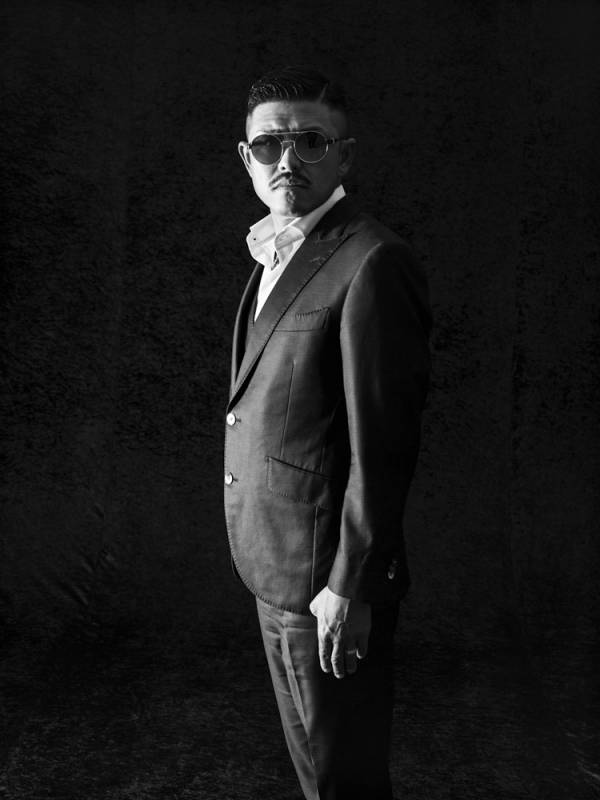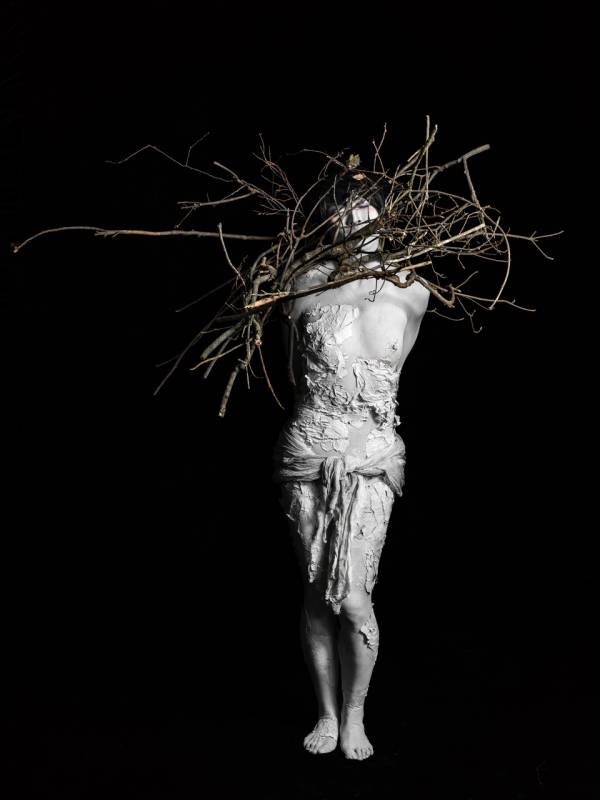 This exhibition features some forty photographs taken during her several long stays in Japan. "This country has always been in my dreams, since childhood. I roamed through Japan with fascination, discovering its mythological stories, particularly through the Buto dancers". Isabel Muñoz has forged links between Japan and the Mediterranean. According to the photographer, the light plays a vital role in both these cultures. Her outlook on the land of the Rising Sun is astonishing and captivating. Its subtle play of shadows is introducing us to her models' intimate world. Each portrait, each silhouette stands out as a story, going far beyond an image snapshot.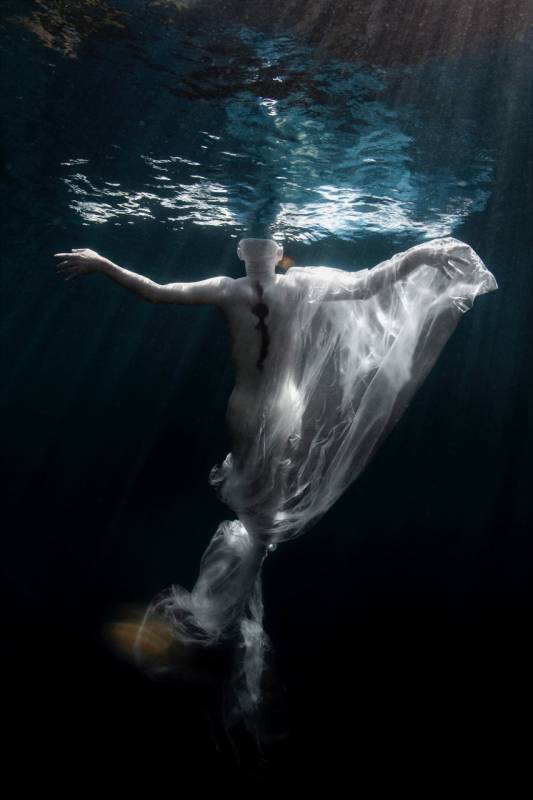 Centre de la photographie
43, Rue de l'Église, Mougins
Tel +33(0)4 2221 5212
cpmougins.com
Zao Wou-Ki lights up the Hôtel de Caumont in Aix-en-Provence
Until October 10
This summer Aix-en-Provence is hosting an important artistic event. The Art Centre at Hôtel de Caumont is featuring a superb selection by a French-Chinese artist, Zao Wou-Ki. Coming from a number of public and private collections, these oil paintings, watercolours and Chinese inks are witnessing the creative vitality of an artist who invented new pictorial spaces, playing with colour and light.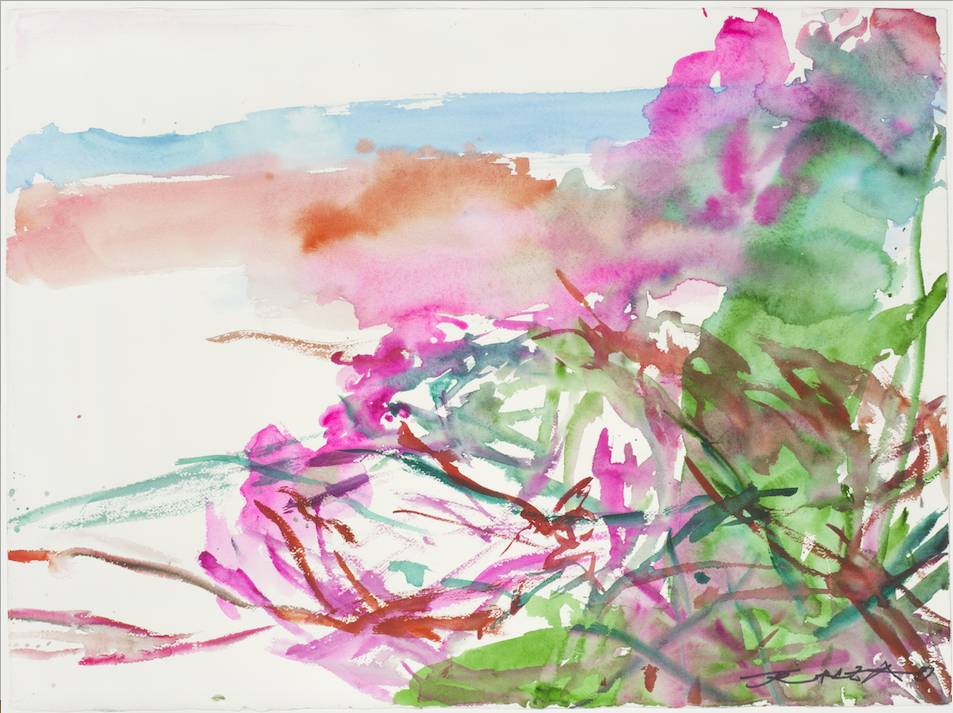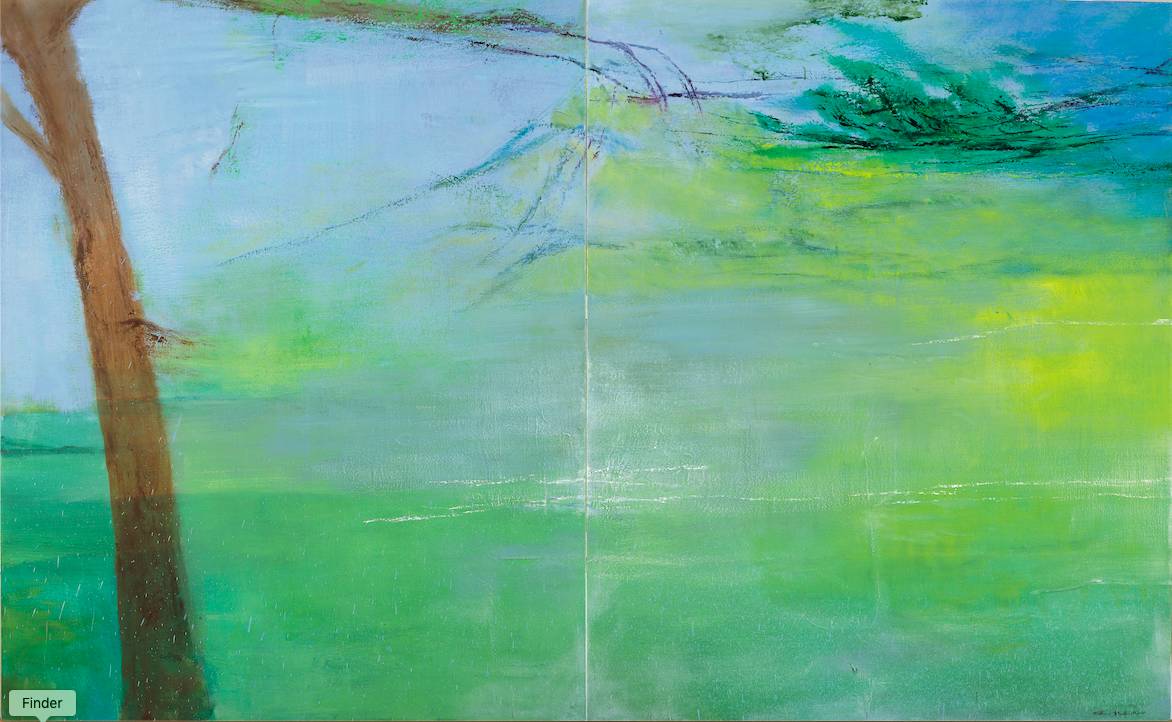 Strongly inspired by Paul Klee, Zao Wou-Ki may well adopt his words "art does not reproduce the visible, but makes things visible". Zao Wou-Ki has always strived to show, according to his own terms, "the space of the inside".
He is thus playing on contrasts: brilliance and darkness, fullness and emptiness, joy and mourning… This exhibition is taking us through his different phases, bringing the artist to produce a painting of a rare plenitude where "It never gets dark".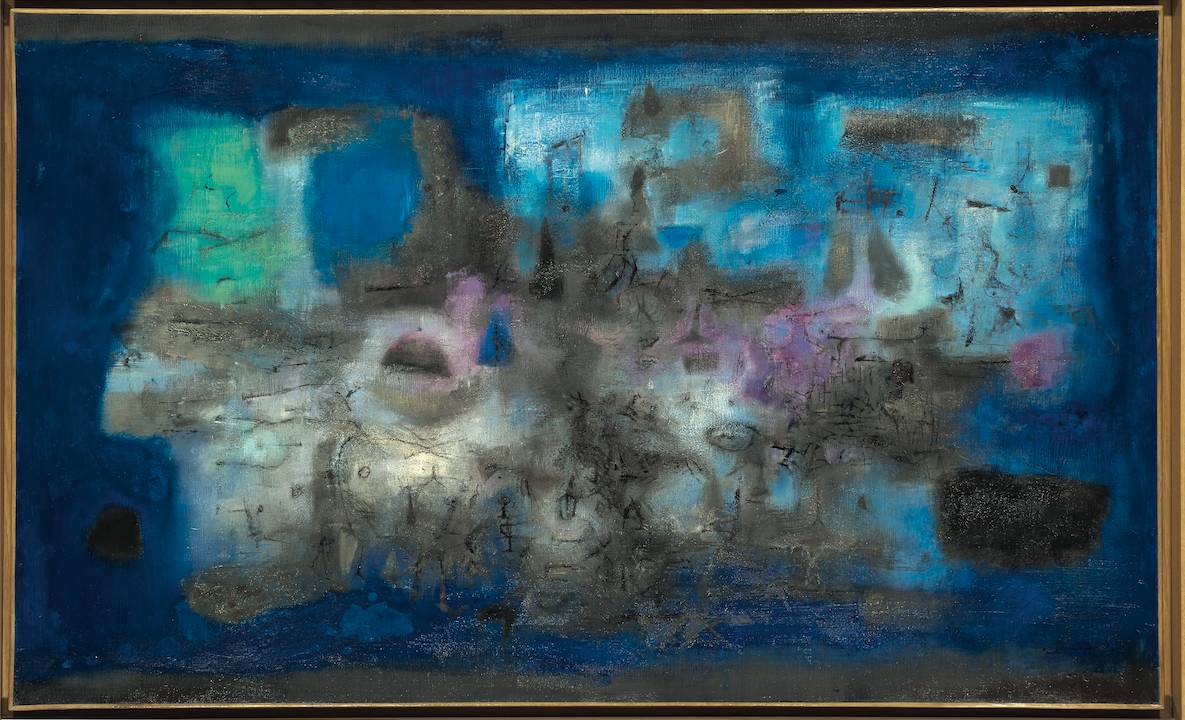 In his poetic images, sun and lunar star merge in subtle colours. A game of coloured masses represents a passage towards abstraction. Chinese inks inspired by Henri Michaux revisit the ancestral traditions of the Middle Kingdom … For this Aix exhibition focused around light, the choice of the south of France was obvious. Admirer of Paul Cézanne, Zao Wou-Ki pays tribute to this great artist with a magnificent diptych and a set of watercolours that he painted in Luberon.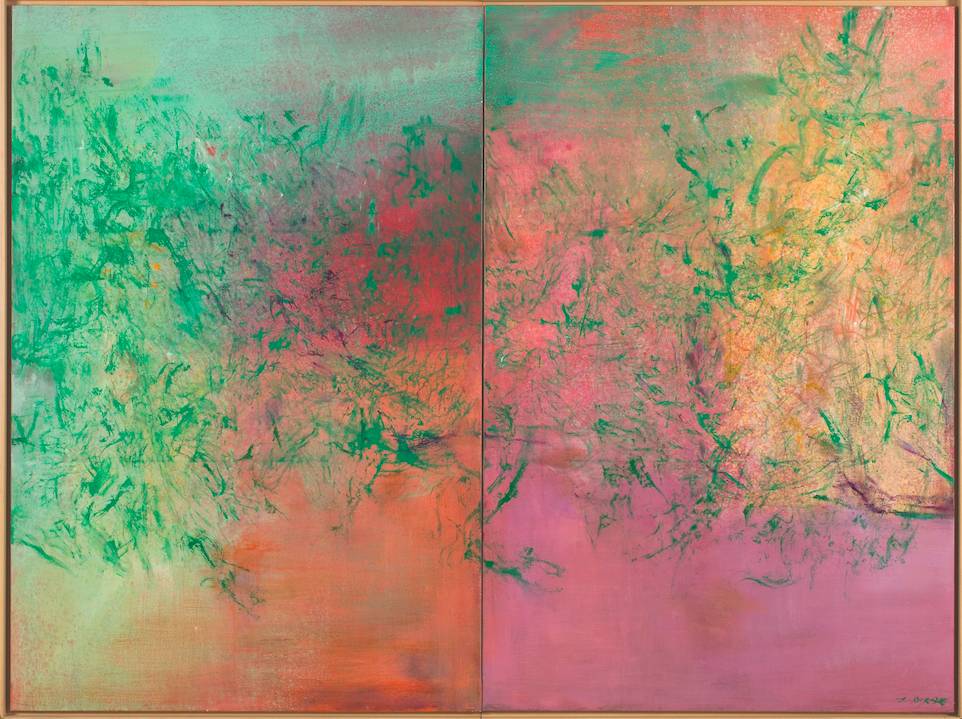 Some 90 major works, hosted by a most beautiful private mansion in Aix, now a museum, are thus introducing us to this unique universe, symbolized by Asian refinement and tumultuous Western art history. Prevent the night from falling, such is the artist's purpose. He does fill us with a true light, the happiness of existing.
Hôtel de Caumont – Centre d'Art
3, Rue Joseph Cabassol, Aix-en-Provence
www.caumont-centredart.com
Ten masterpieces from the Nahmad collection at the Picasso Museum in Antibes
Until October 31
Ten exceptional paintings from a most prestigious Nahmad collection are awaiting you this summer at the Picasso Museum. Nine masterpieces by Picasso and a painting by Rothko are enjoying the background of Nicolas de Staël's famous "Concert".
The scenography is proportionate to the exhibition's scale. A single painting per room captures the visitor's eye, calling for concentration, even meditation. This singular setting creates optimal conditions for art contemplation.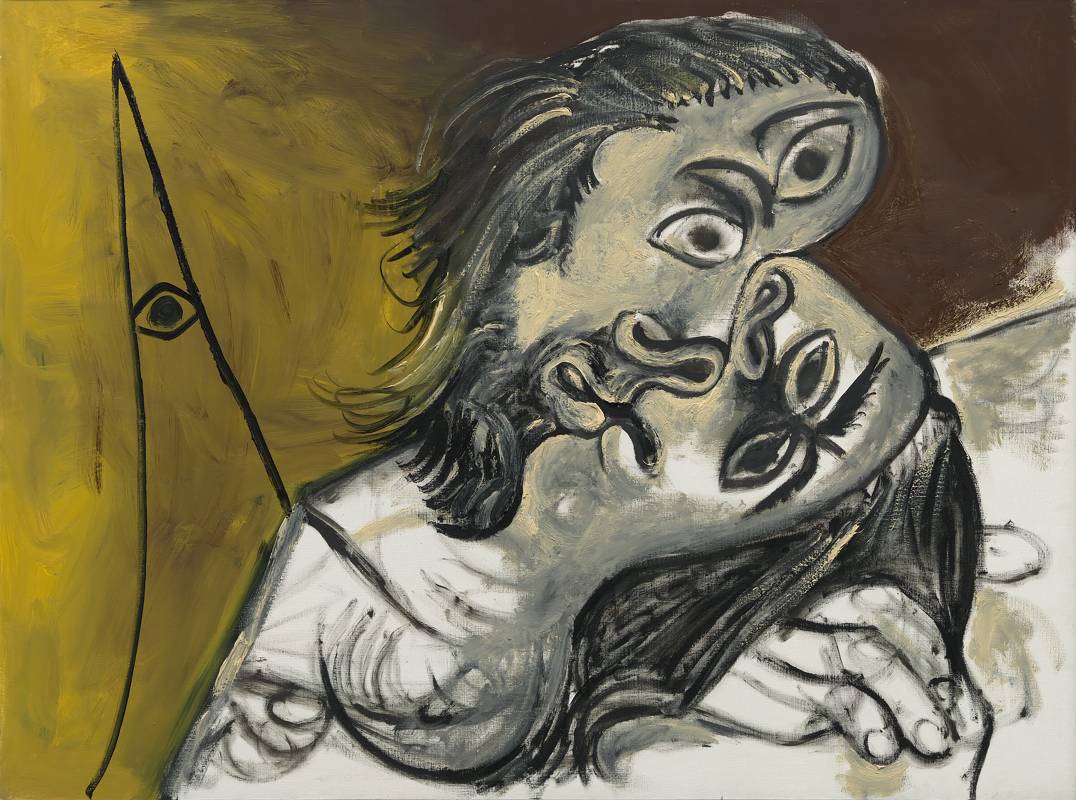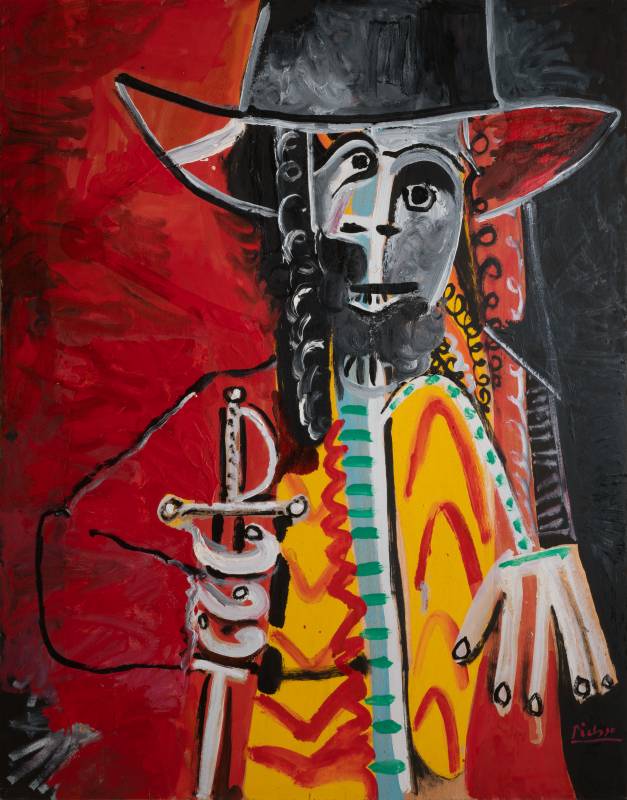 Each room thus serves as a frame for its painting that we observe in all its splendour and entirety. While accumulation of objects in certain museums distracts us from the encounter, sobriety guides our every step here.
This is a perfect setting, introducing us to the "Women of Algiers" intimacy, savouring the sensuality of "Lying woman with a blond wisp" or the "Kiss". This is an opportunity to meet Picasso at his home, in the Antibes museum, taking a fresh look at his brilliant journey.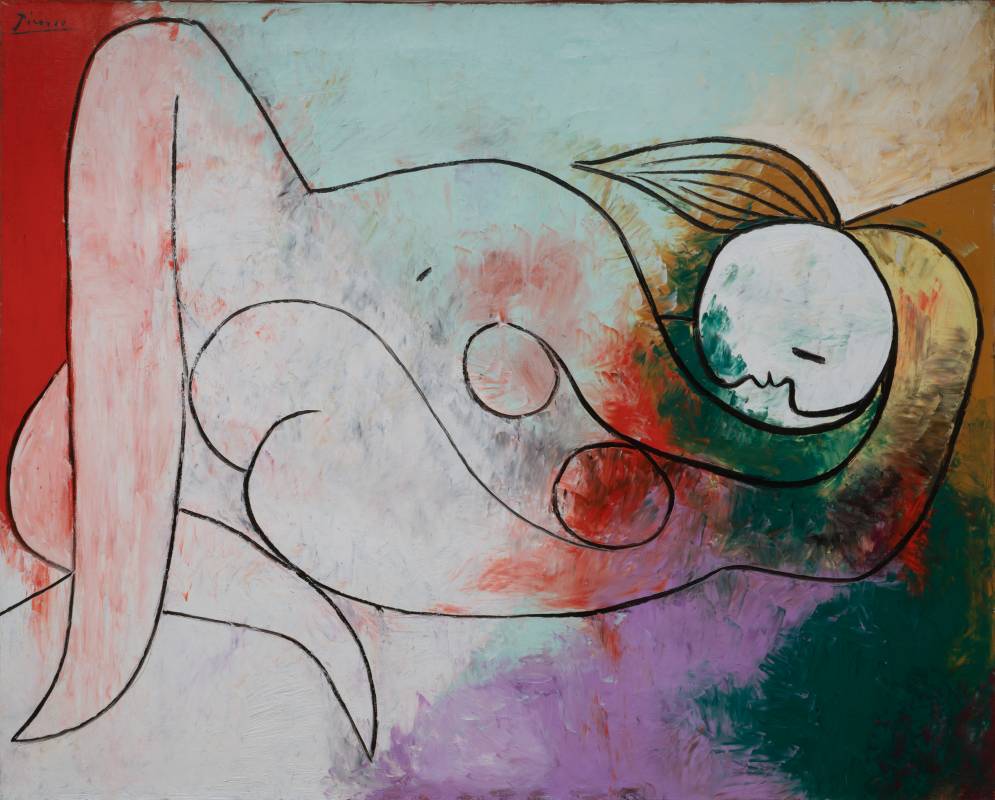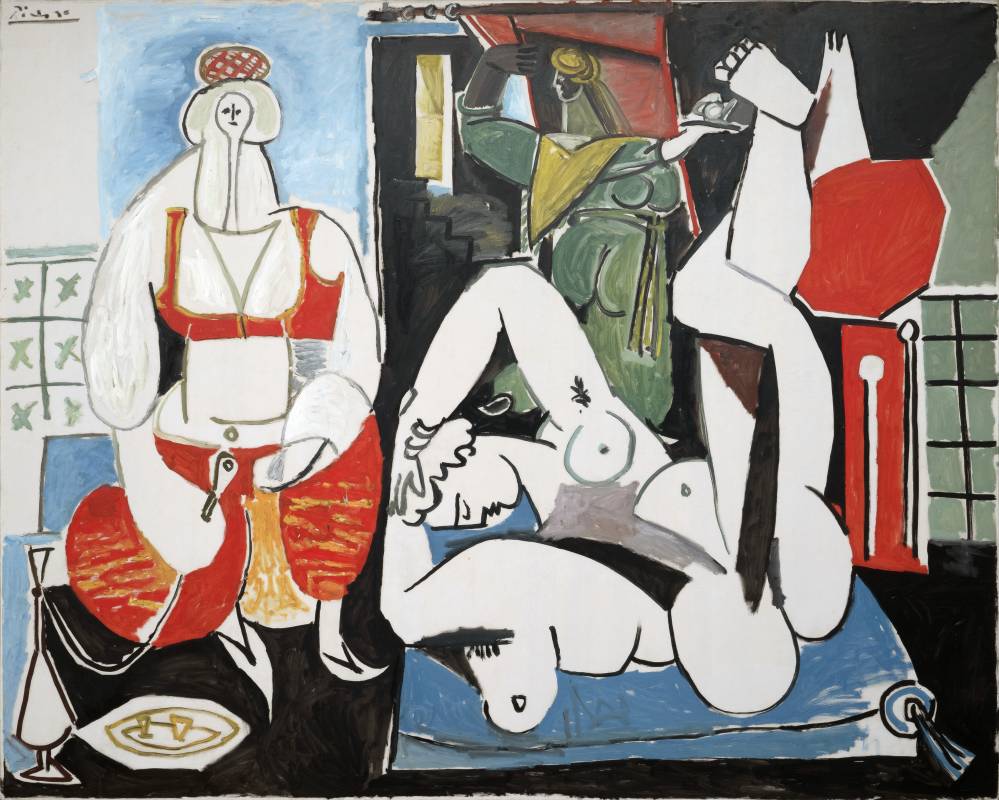 Picasso Museum
Chateau Grimaldi, Antibes
Tel. +33(0)4 9290 5428
The Giacometti family at the Maeght Foundation in Saint-Paul de Vence
Until November 14
Alberto Giacometti is universally known as one of the most prominent modern artists. The Maeght Foundation owns an important collection of his creations, including two versions of his masterpiece "The Walking Man". This summer the whole Giacometti family is in the spotlight. The coming exhibition is featuring his father, brothers and his father's cousin… artists all of them.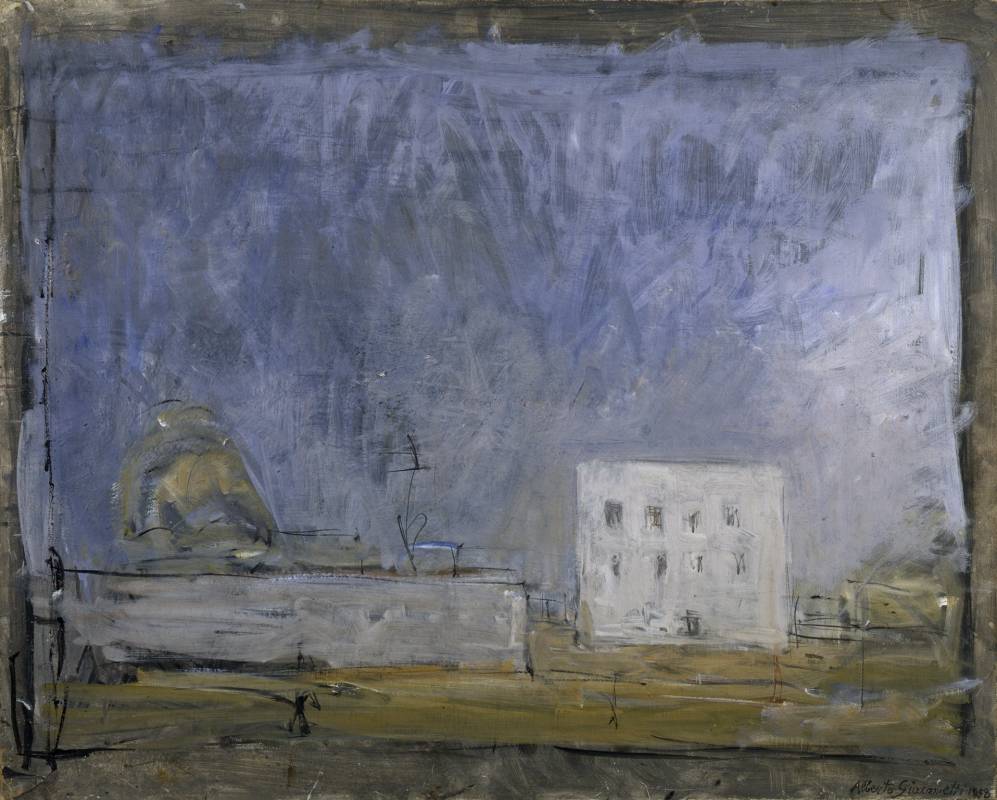 Brought together for the first time in France, the Giacometti family is introducing us to five artists with different, but intertwined backgrounds. The exhibition particularly evokes an intimate relationship with their native village, Stampa, in the Graubünden canton, Switzerland. For the history of modern art, this is now a very important venue.
Major sculptures and drawings by Alberto Giacometti, owned by Maeght, are complemented by a set of paintings, films, archive photographs and various objects…
Giovanni the father, a talented colourist painted landscapes of the Stampa Valley, bathed in a vibrant light.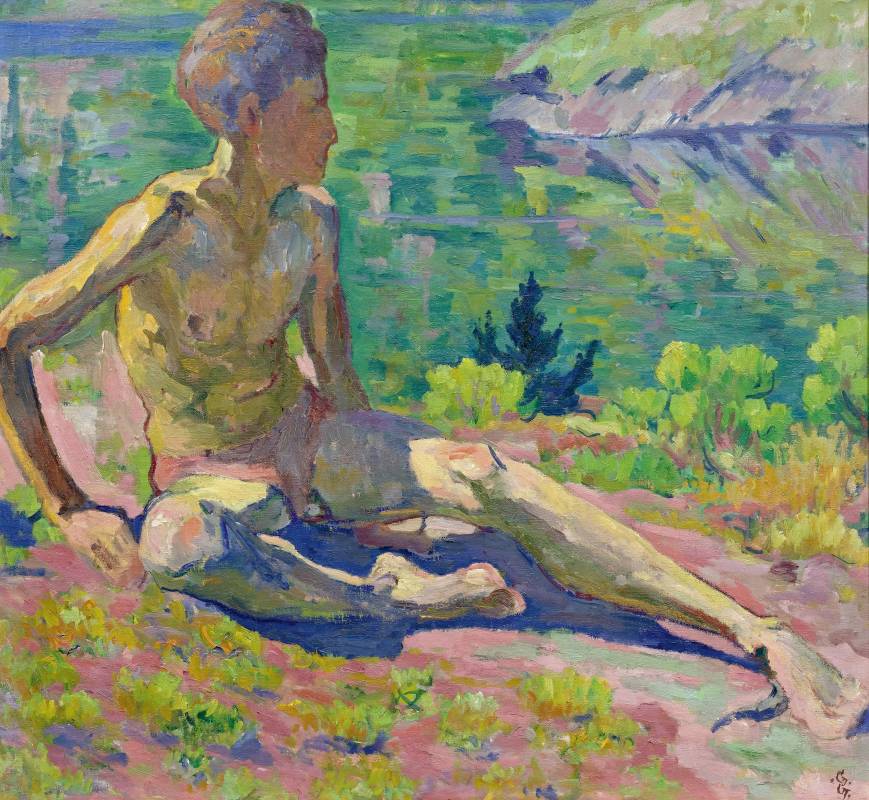 The younger brother Diego worked closely with his illustrious elder. He distinguished himself by his bronze work, creating the furniture and decorative elements for the Foundation's café (benches, lamps and lampposts, door handles, etc.).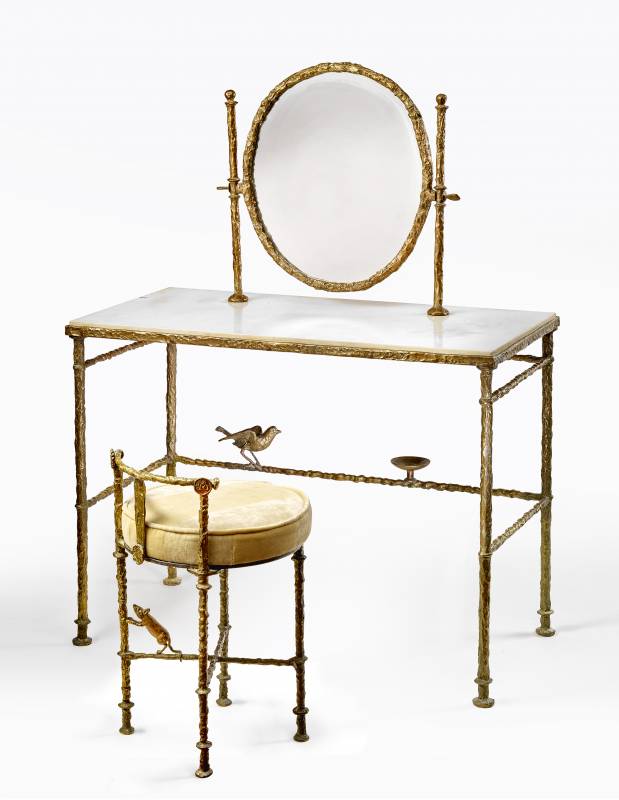 The youngest brother, Bruno, was known as one of the most famous Swiss architects of the postwar period. Among other works, in 1952 he created the Swiss pavilion for the Venice Biennale. His style, close to the principles of the Bauhaus, displays a simple modernism, emphasizing functionality.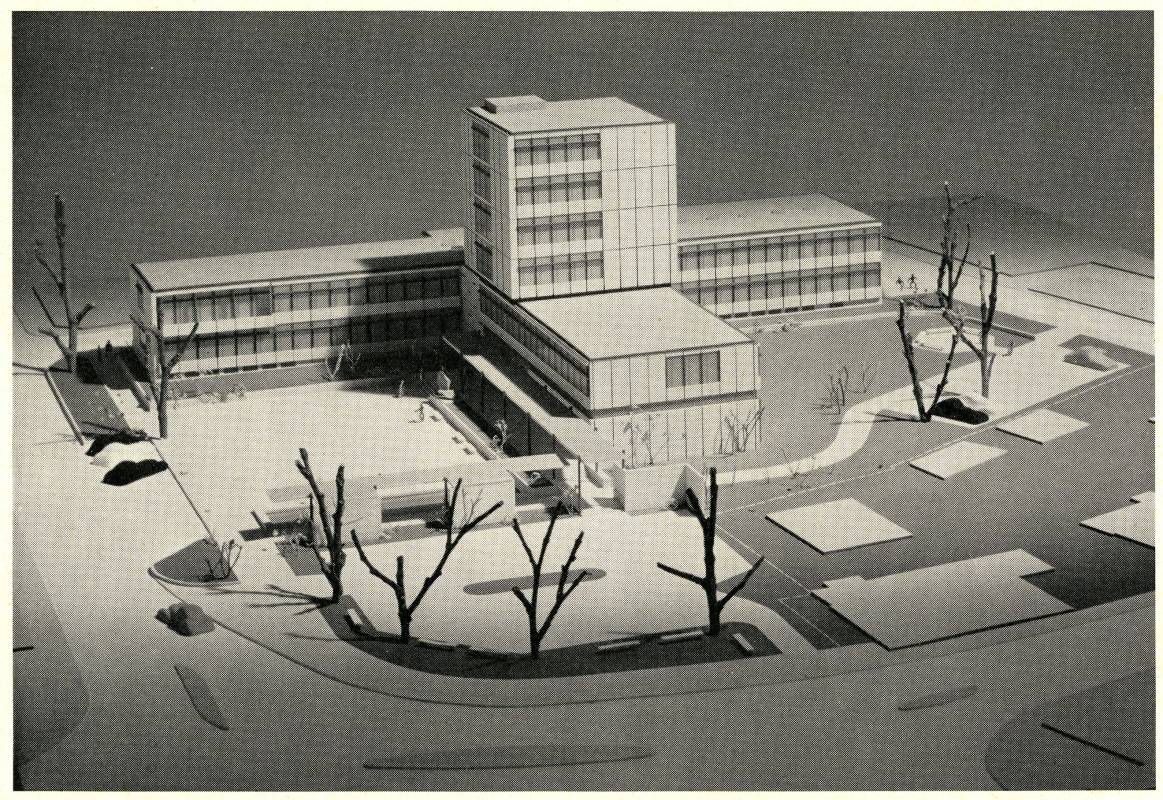 And finally Giovanni's cousin Augusto was a pioneer of painting. Open to avant-garde movements, he created "chromatic fantasies" paving the way for abstract compositions.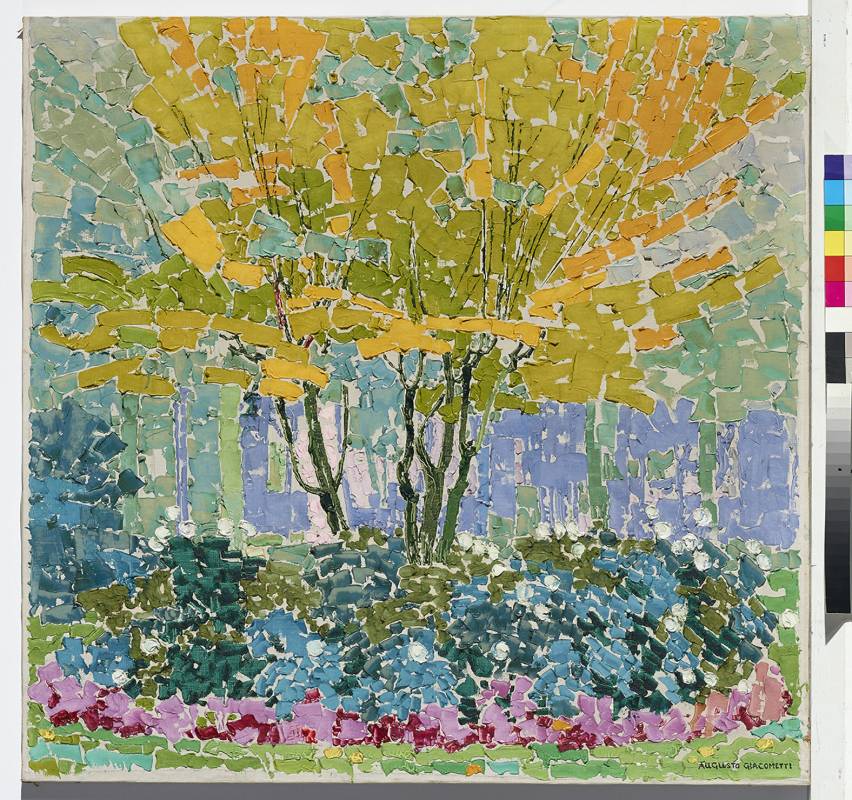 Five first names thus reveal one and the same prestigious family saga.
Maeght Foundation
623, Chemin des Gardettes, Saint-Paul de Vence
Tel +33(0)4 9332 8163