Latest news
In Record Time a New Building by Stade Louis II: Who Will Be There?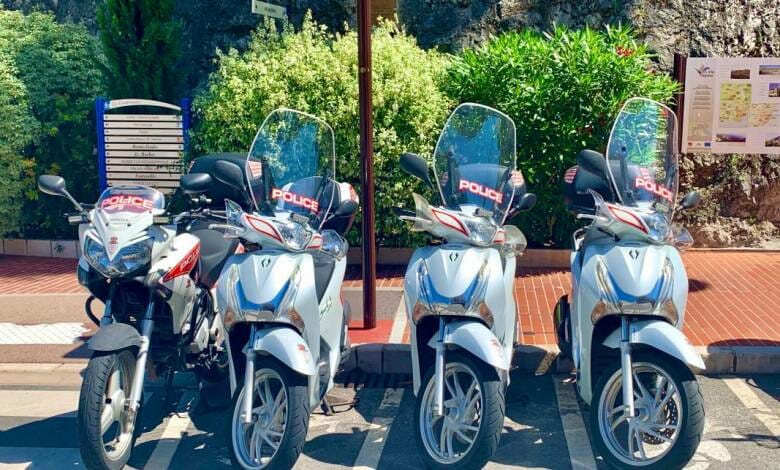 How would you tackle renovating a large building in the Principality that housed people doing a vital day to day service? That is the challenge faced by Public Security who have had more than a hundred officials doing important work in increasingly challenging conditions, dust, noise and pollution to the point it was obvious they needed to be relocated for a lengthy period away from the commotion.
The answer: a new building conducive to being able to work productively.
But where in the Principality do you have a new building conveniently pop up when you have to act quickly because the current construction site on rue Suffren-Reymond is becoming incompatible with the work of the agents and civil servants. Surprise – the planners managed to magically create a new building like a rabbit out of a hat. Even the planning time was short.
It's a rather novel solution worthy of a little applause, certainly a first in Monaco.
Going up in just months instead of two or more years to build since the end of April are three levels of the provisional public security building 2,500 m² opposite the Louis-II stadium. It is made of wood and composed of 126 modules, assembled in the factory near Lyon and transported by convoy. It's a unique building in the Principality and well chosen because the concept and its application has already been proven.
In France, for example it's been an effective solution for nursing homes, schools, and even barracks. And all this has been achieved in Monaco limiting nuisance.
It took collaboration between a group of companies to do it including Probat whose Chairman is Fabien Deplanche, the company Simonin (located in France in the Doubs) and with SAM EMC (Monegasque roofing company), all with architectural oversight and approval.
Considerably less than 20 million euros and suddenly there is a comfortable solution up to the standard of certain permanent buildings, even to seismic standards, but much lighter than an all-concrete building. And there was no need to dig to create the foundations: 1500 linear meters divided into over 80 sections were planted for the stability of the whole.
Delivery of the "Provisional Public Security" building is scheduled for September 30. And car traffic will return to the same as it was. The new building is being mounted above a six-metre-high portico through which vehicles will travel.
Who Will Occupy the New Building
Once the three-storey building has been fully completed at the end of September, around a hundred public security officials are reported to be moving in there during the first half of October. They will include the Judicial Police Division, the Judicial Transport Litigation Section, the four cells and the guard room.
On the ground floor, there will be a reception to receive the public to deal with day to day grievances and complaints that are normal in all societies.
It is reported that only the Operational Command and Supervision Center remains in the premises on rue Suffren Reymond, which represents, in rotation, about thirty people.
The building needs to temporarily house the Public Security for about 20 months, until the end of 2023. It has the typical ten year guarantee of building projects but in fact the building is made to last half a century. Its modular units are removable and reusable. It could have a second and third life at the same or another site at little cost. Maybe it won't need to be dismantled and reassembled elsewhere in Monaco. The building might remain in front of the Louis-Il stadium helping alleviate challenges facing other large-scale renovations and preventing turmoil in the work-place.