Latest news
"In Your Element" – Monaco's First Wellness Festival Blasts Off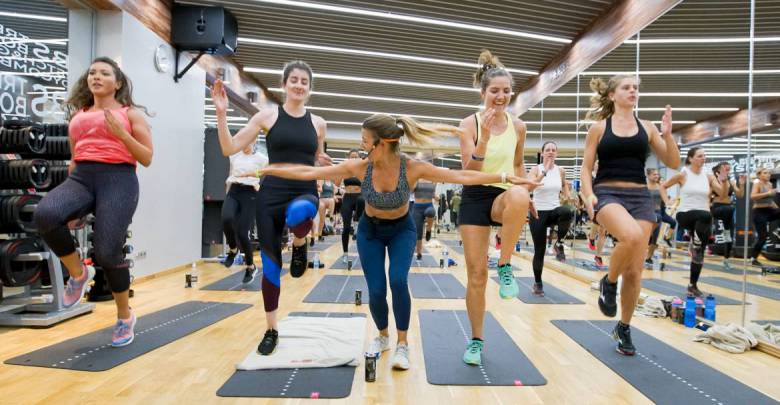 It's an idea that had to happen. It was swirling around in Krista Madden's head and she was dying to talk about it during an exclusive interview with HelloMonaco. Why are Wellness Festivals such a big part of life in London, but not yet in the Principality? Monaco has fabulous Wellness facilities and world class trainers – and Monaco has something London absolutely doesn't have, sun, sea and glorious views. A Wellness Festival in Monaco would definitely have an extra dimension – so Krista founded the Festival and christened it "inyourelement". She networked among her friends who urged her to launch this July.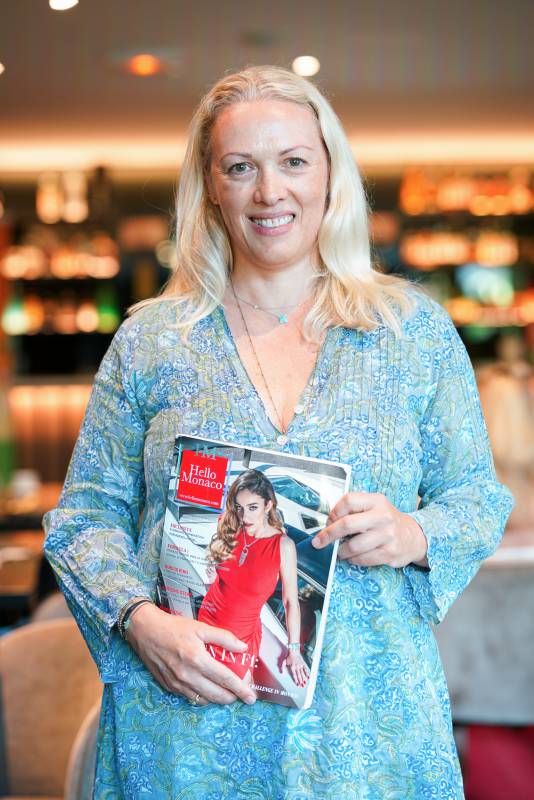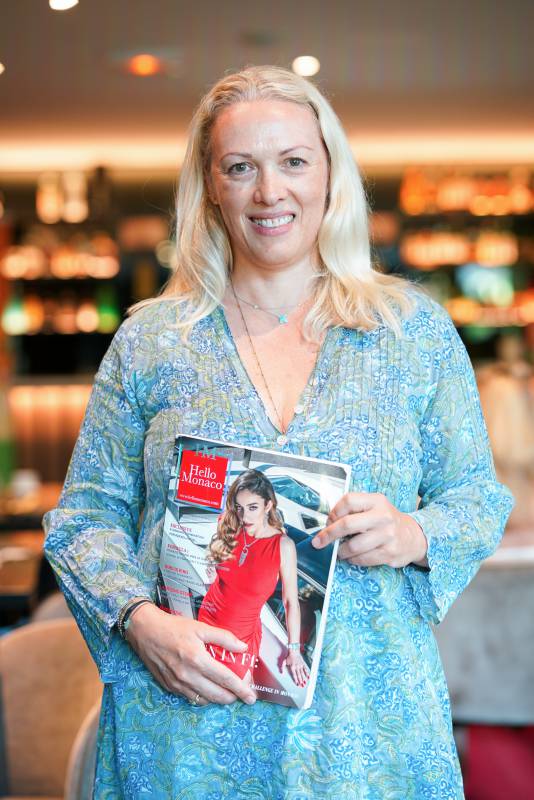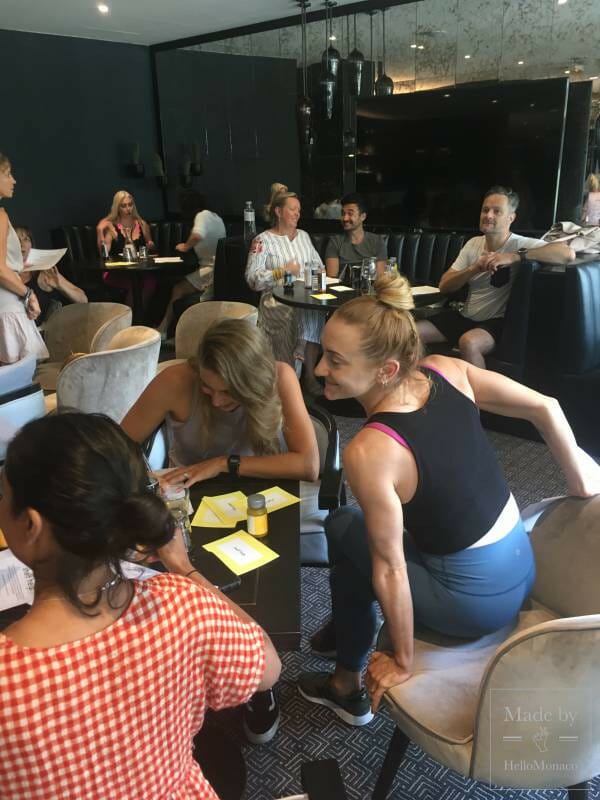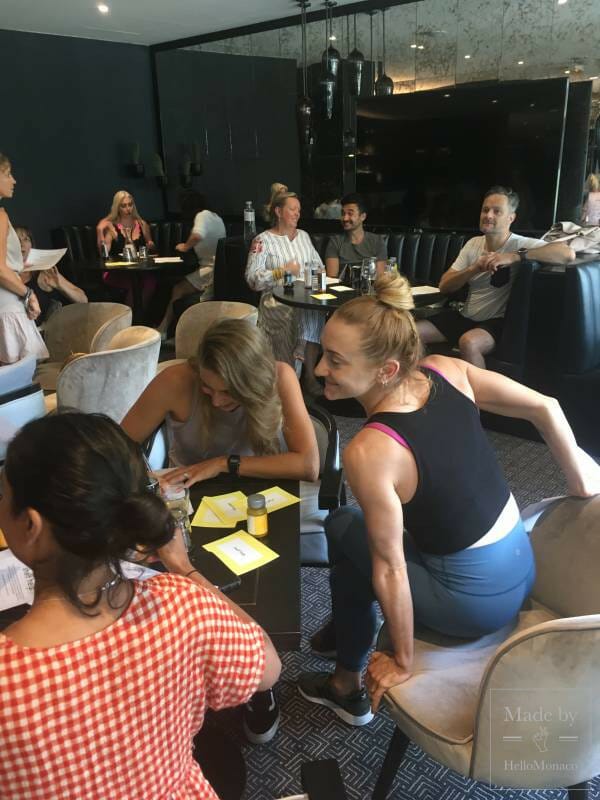 If Krista has a strong suit it is that she's a dynamite networker and she immediately reached out to world class presenters that have international reach. Krista's other passion is making people feel at home at events; relaxed and comfortable so that they feel they have made friends. And then Krista ensured the two day Program had events that are catalysts to fun so that people could lose their inhibitions without needing a jeroboam of Champagne.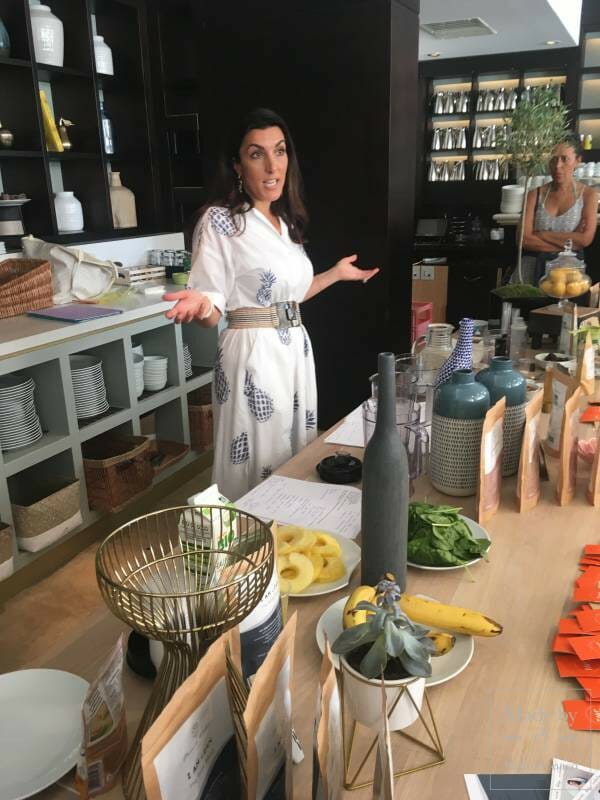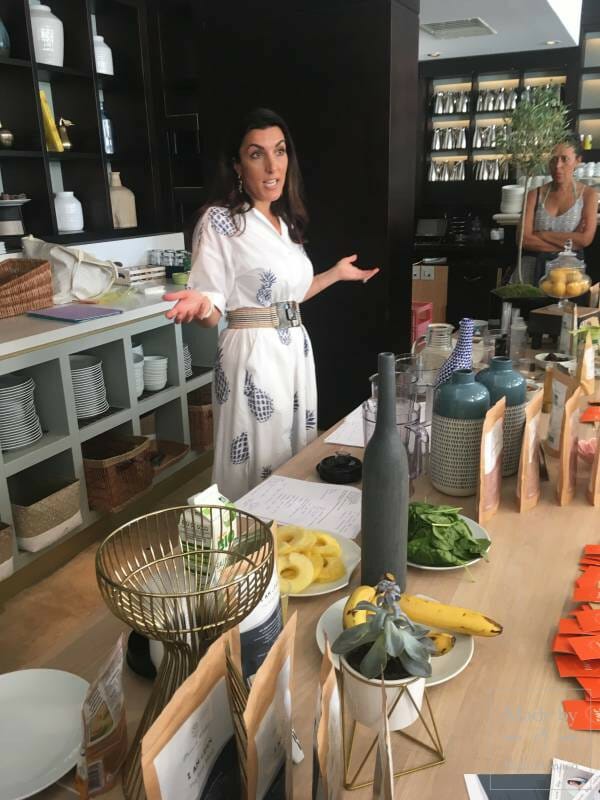 For example there is a sort of speed-dating book session led by Toni Jones a British journalist and founder of Shelf Help, a global book club and community dedicated to self-help and self-development. People are seated around in small groups but instead of preparing for love they are sharing their best wellness experiences. At the end of the session people have a top 5 wellness list – and in not just a few cases, new friends.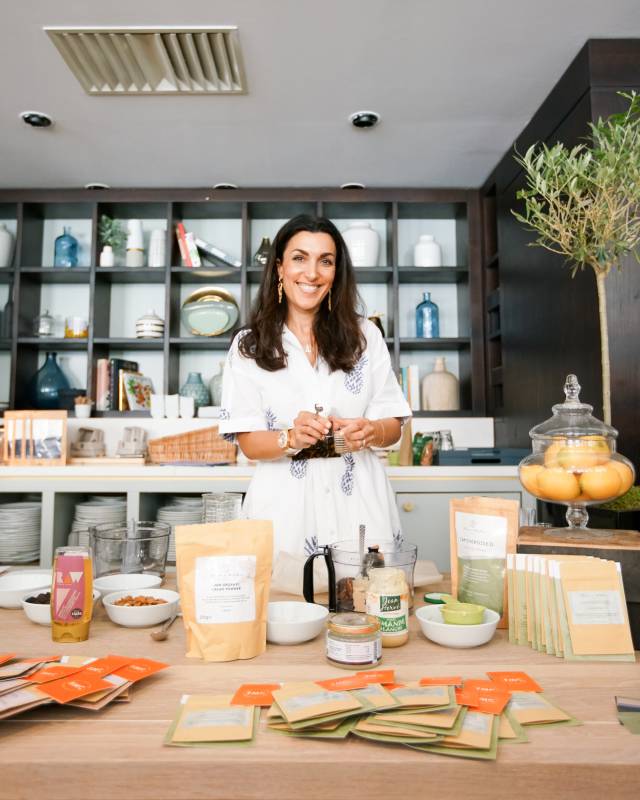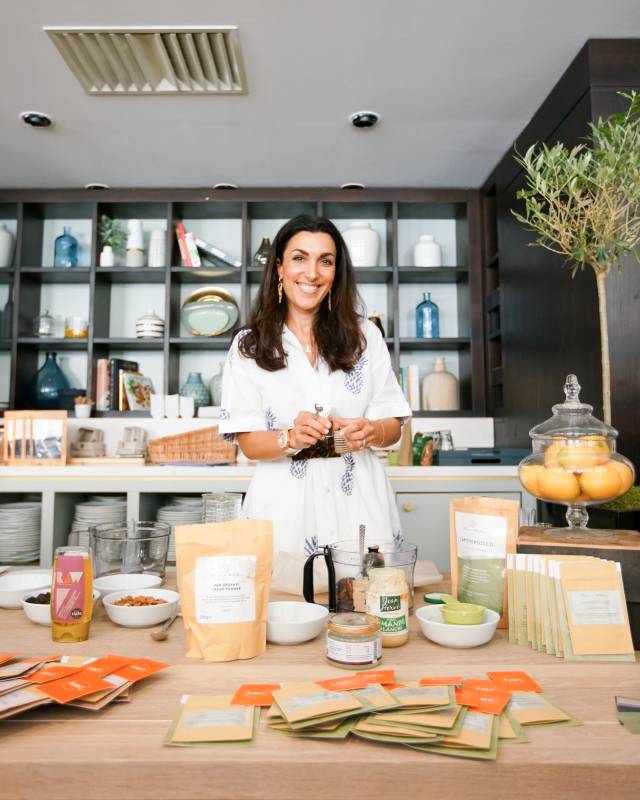 If you like your wellness a bit more active but also very social, Krista convinced StarsNBars to hold its first Silent Disco. Alana Murrin is an engaging bubbly professional dancer and is there to encourage you to "dance to the music". But you wear special headphones which are just as likely to be pumping out entirely different music than the people around you.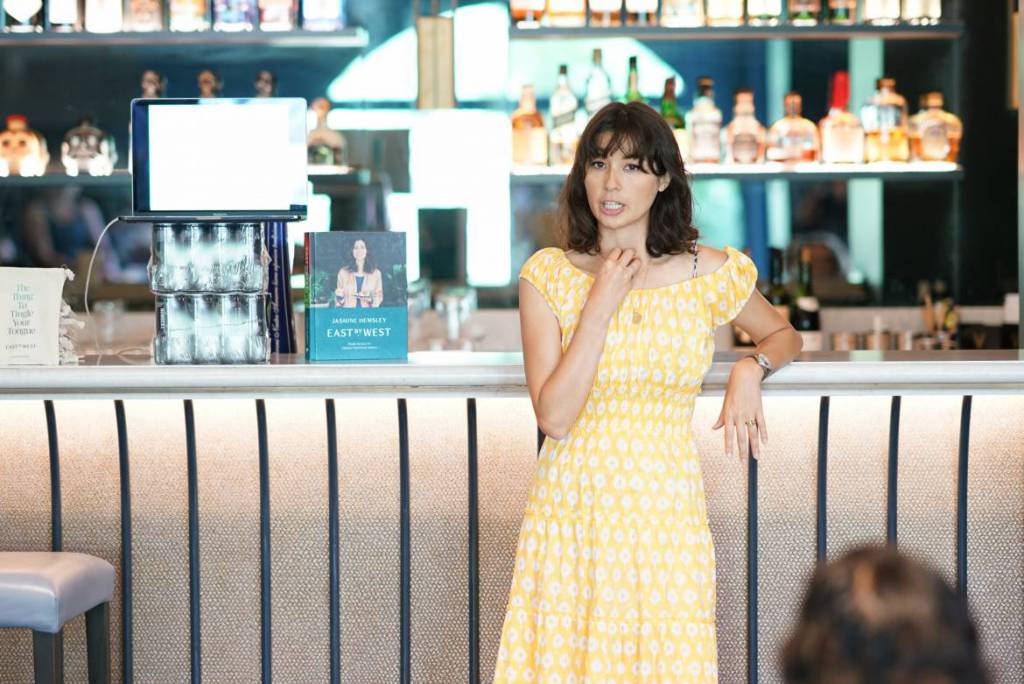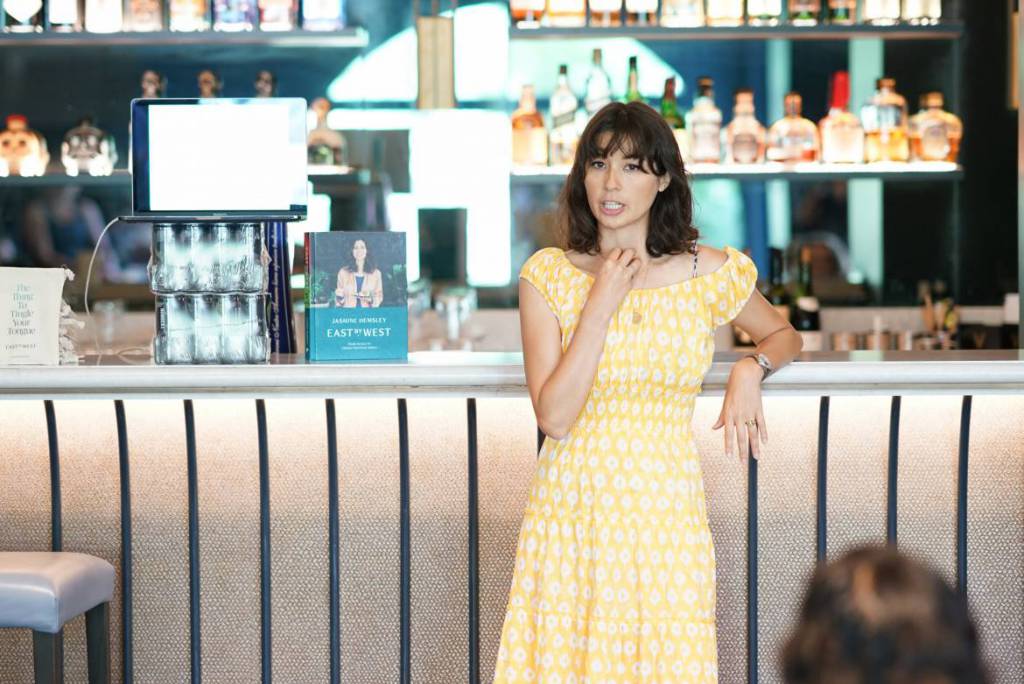 If you like your wellness to be inspiring and "green", perfect for Monaco, and with a serious chance of impacting your life you could do worse than listen to Mark Bryant speak. His goal is to have one million converts to "green eating". Diagnosed with terminal cancer and just a few months to live he defied the odds and shares his wellness miracle and knowledge on how to "eat green".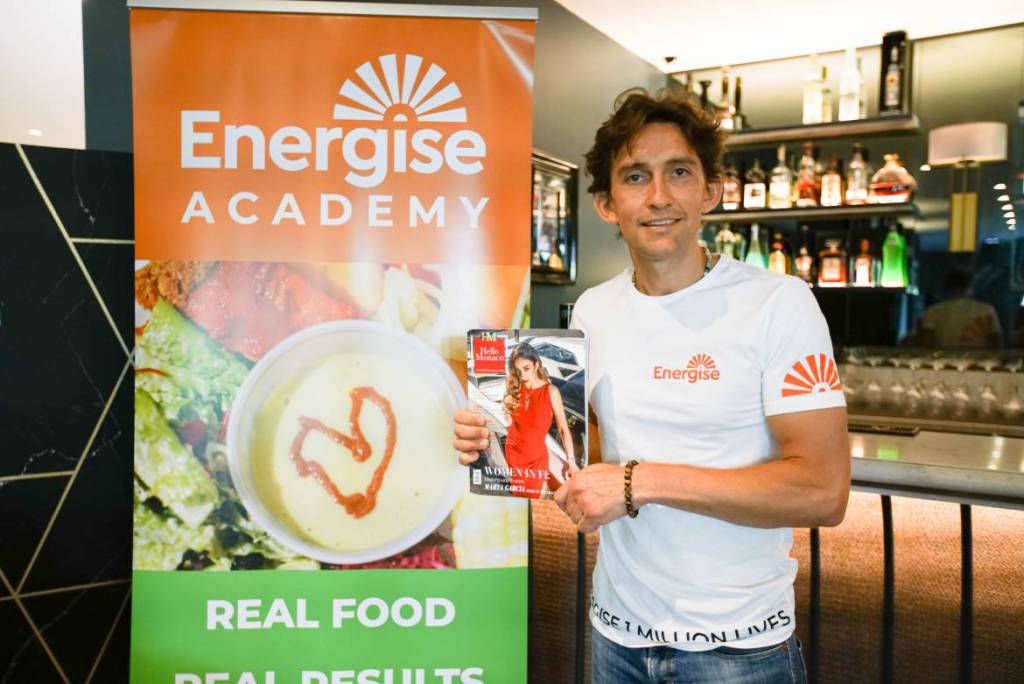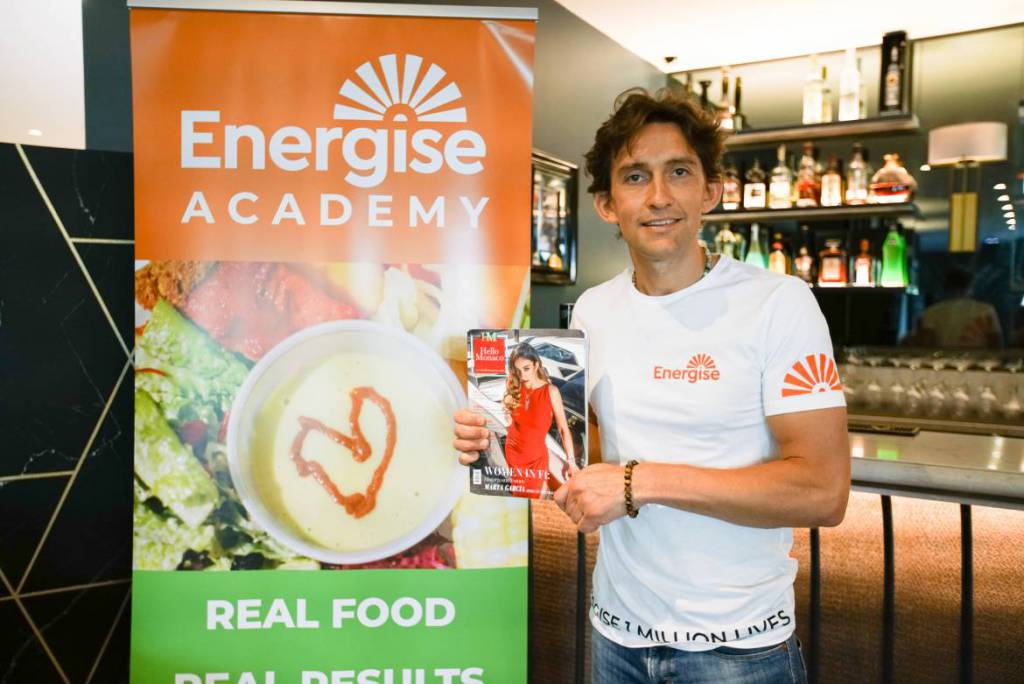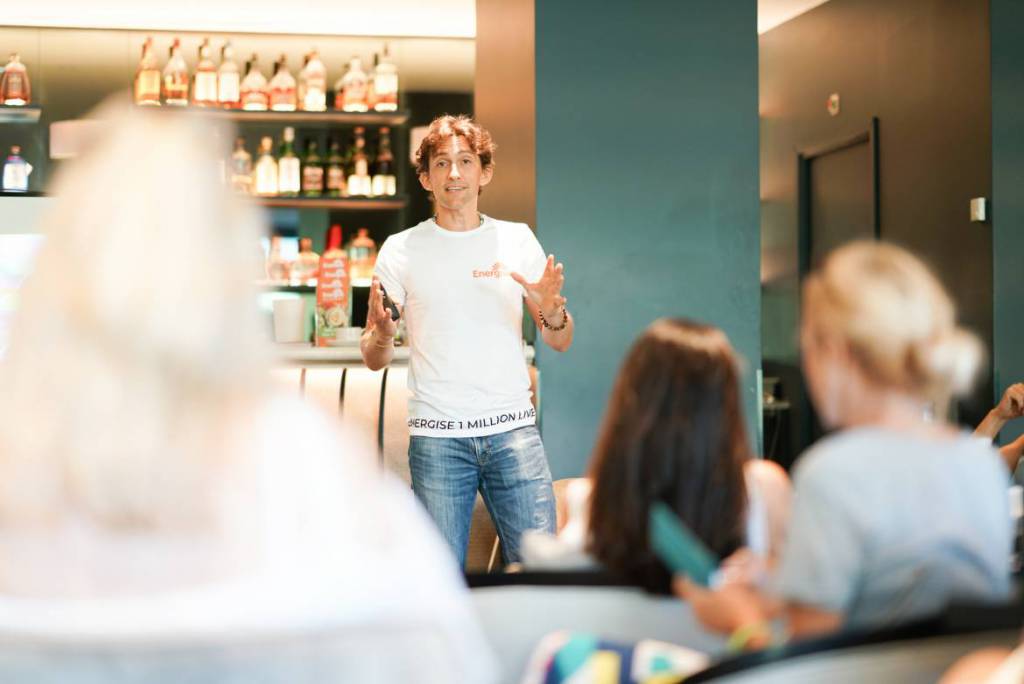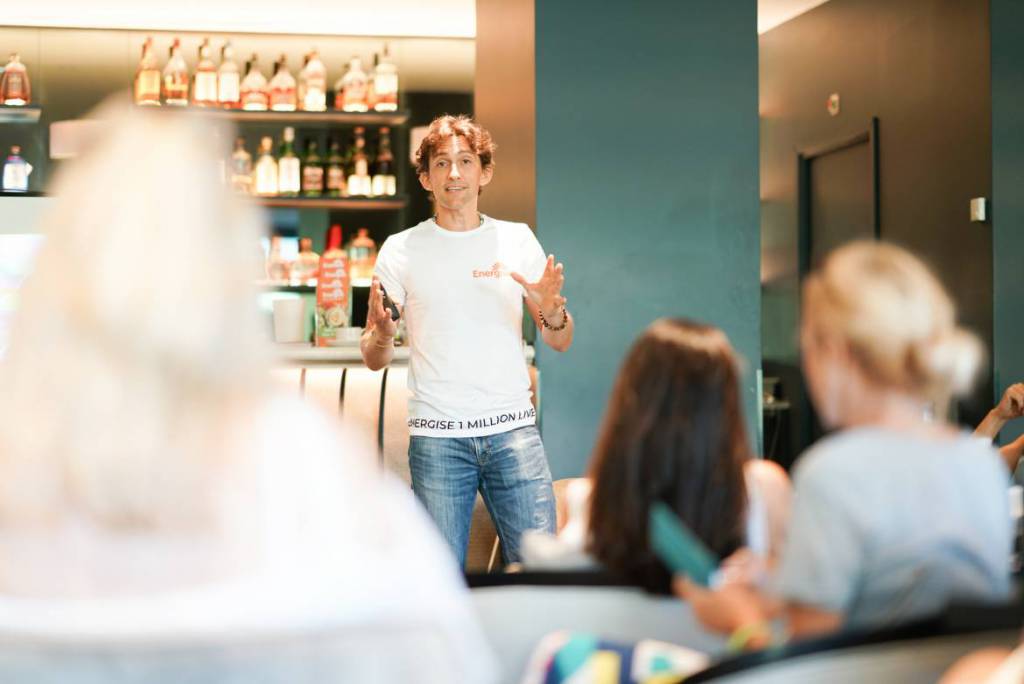 Krista's hand in selecting the next presenter Naomi is evident. Naomi Buff is a holistic health coach who believes healthy eating shouldn't be so serious or take so much effort. It's sometimes an uphill climb eating all that spinach and kale, she laughs. Enter Naomi with her fudge cake. It's great entertainment watching her make it in just minutes.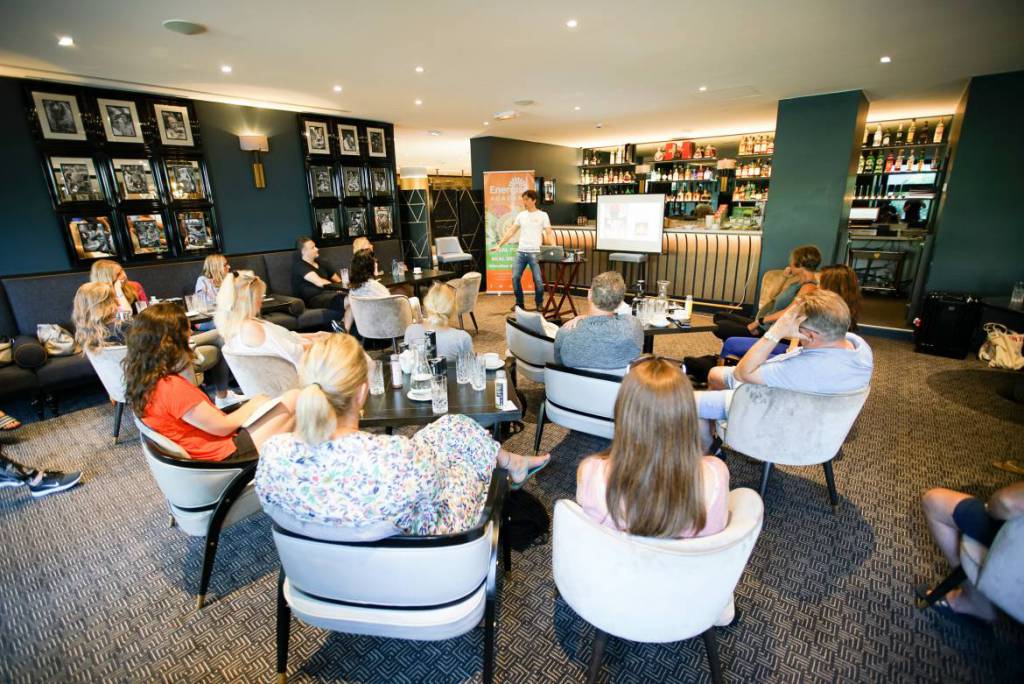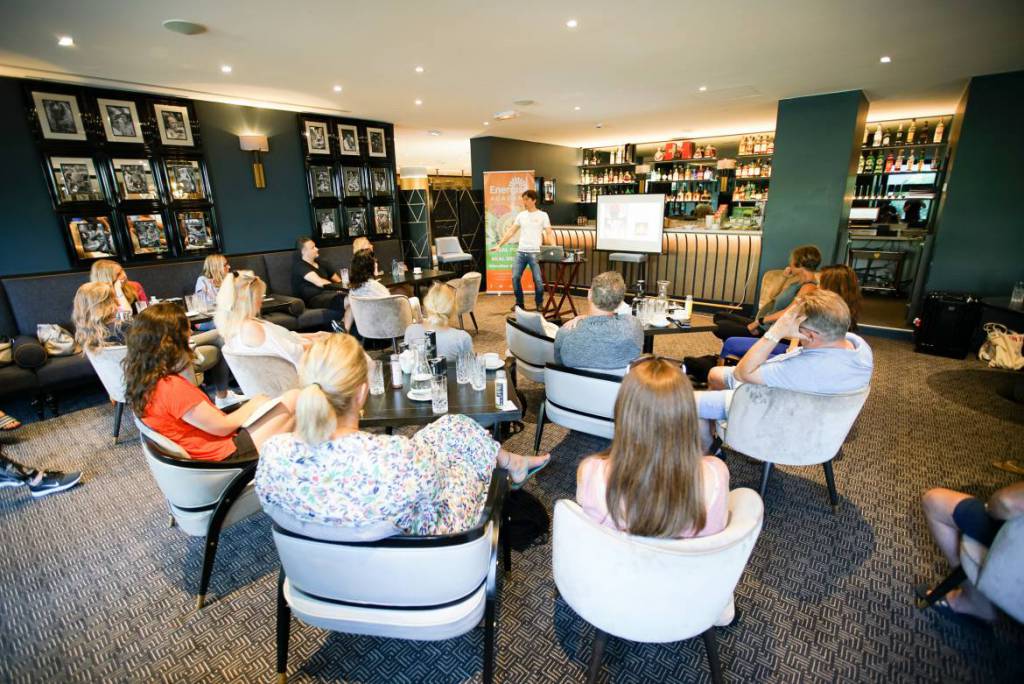 You would think that two full days of wellness would saturate an audience. But the sessions just keep getting more crowded and then people don't want to leave. And again it gets back to some ingenuity in the organization and orchestrating to a theme of Fire, Earth, Air and Water.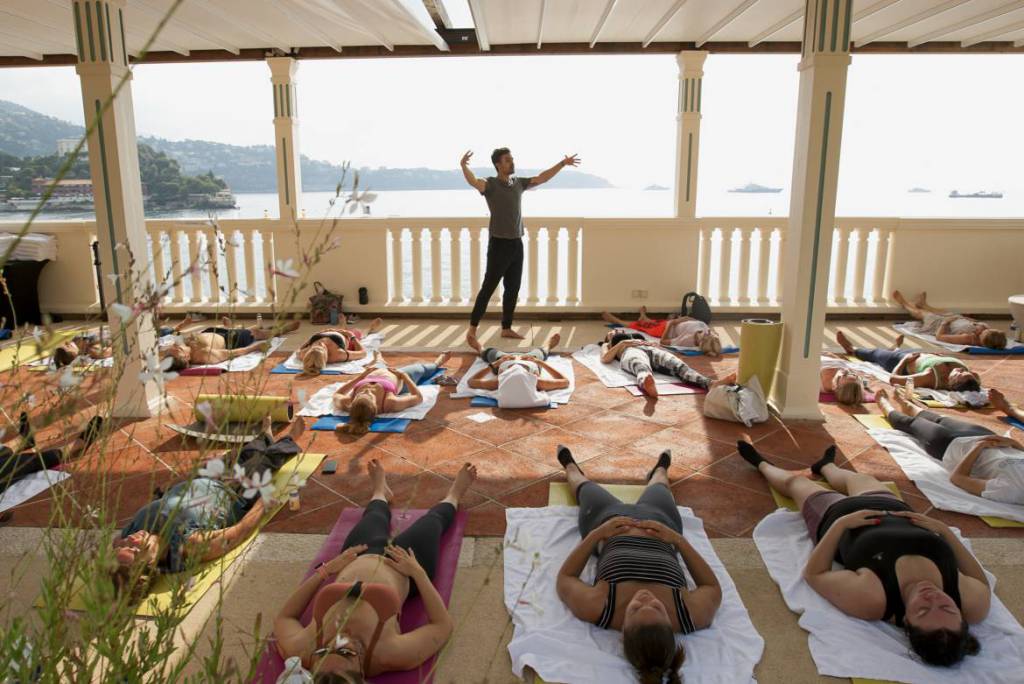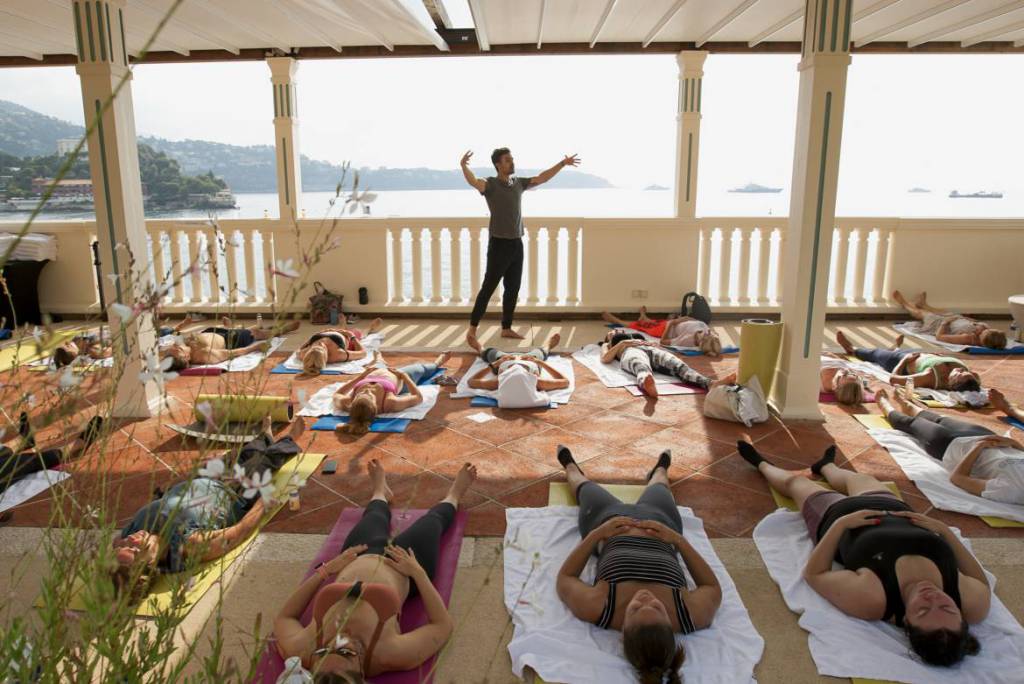 "Fire" is all about fitness and strength, dynamic mat Pilates, spinning, total body fitness with Chiara Lewis and busts a move with model Kim Hartwell from the Moves Studio in London. "Earth" is jam packed full of engaging sessions on cooking, nutrition and lifestyle, Eastern and Western wisdom and medicine all stirred into the pot of knowledge at your disposal. It can take a year even for VIPs to get an appointment with Jasmine Helmsley the Eastern guru, so going to the "inyourelement" Festival is a cool way of beating the queue. "Air" joins the soft soulful themes, mindfulness, yoga, meditation, aromalates where aromatherapy meets Pilates and Reiki. And "Water" like the seas flows everywhere and just to give you a flavour includes among others: "Breathe in Bliss out" a breathwork class with Richie Bostock; Ocean Flow Yoga with Kim Hartwell and Elements of Ayurveda and Ayurveda rituals with Colette Kent.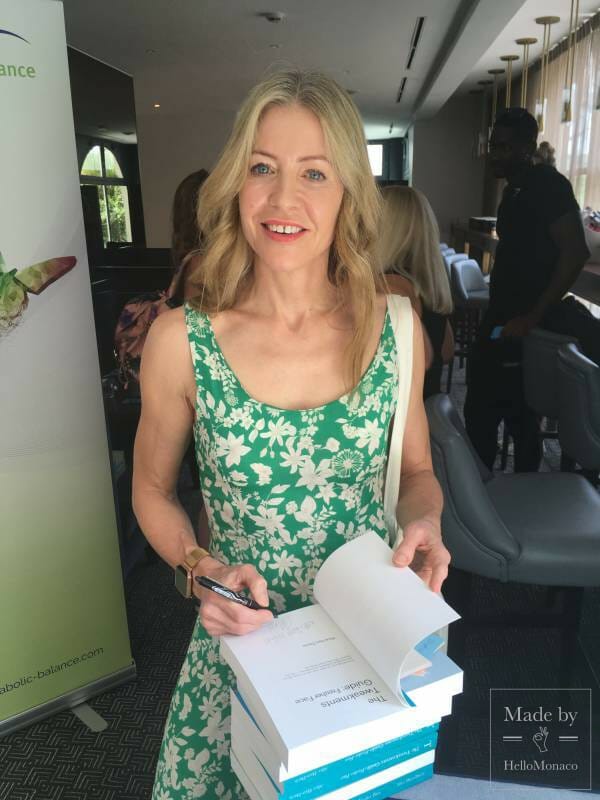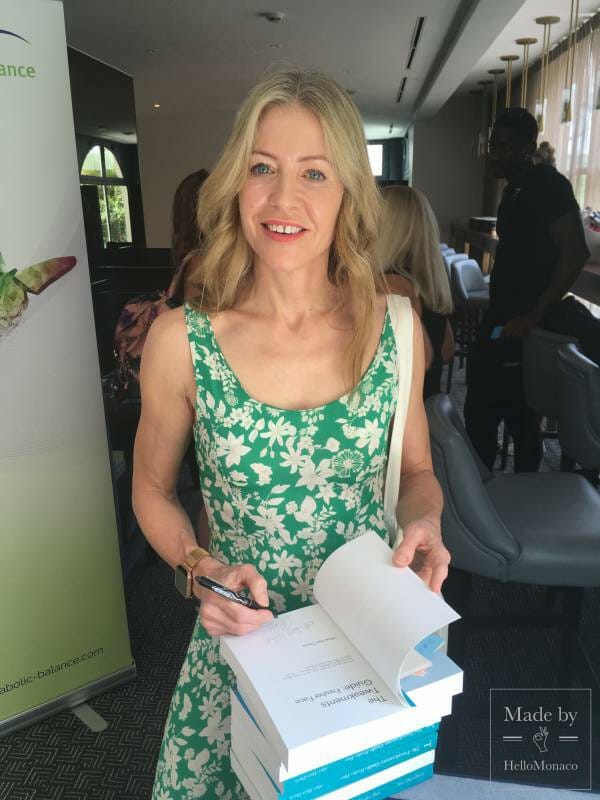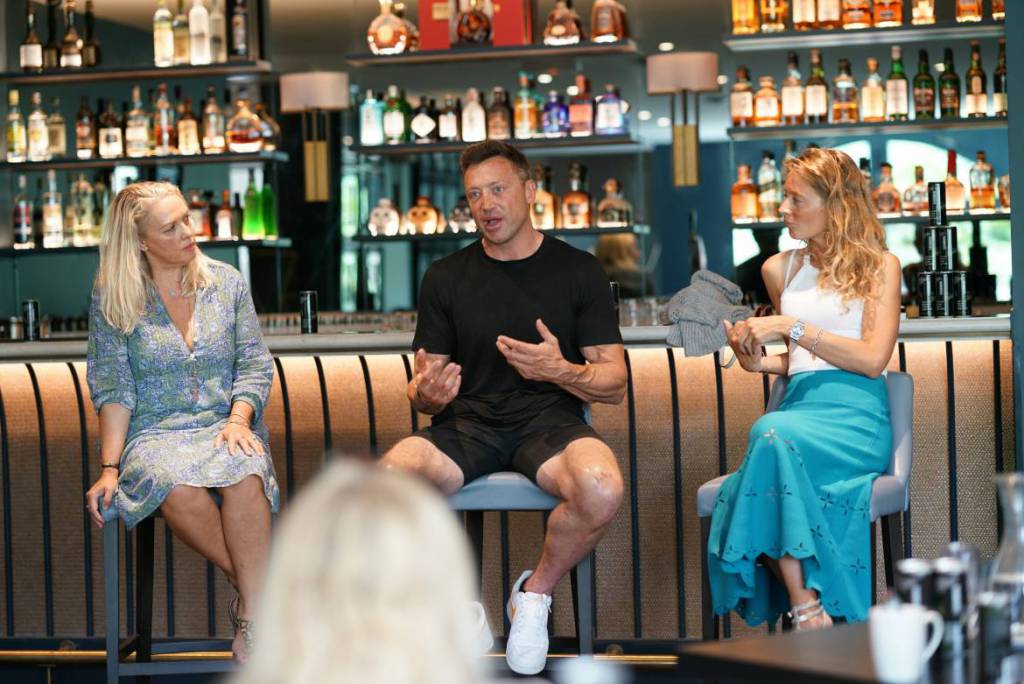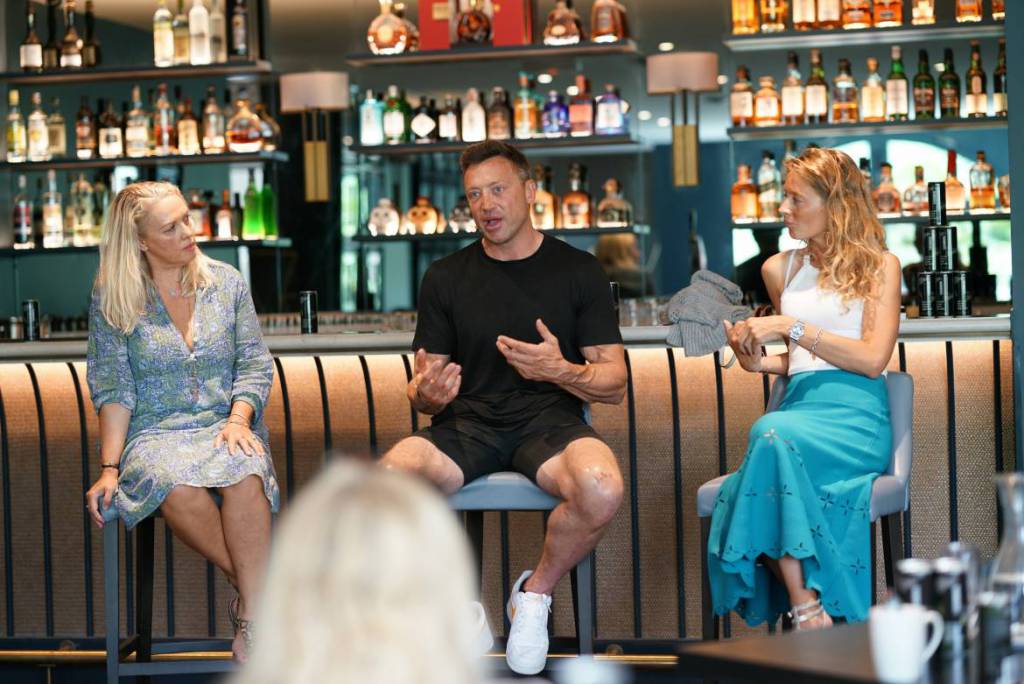 Then there's an Anti-Ageing & Movement Workshop with ballet dancer and osteopath Peter Lewton-Brain and "TWEAKMENTS Beauty Tried & Tested" by author and journalist Alice Hart Davis and a potpourris of fun events including: a Beach Volleyball Tournament Kid's Club by the sea in Cap d'Ail and Football Coaching with the FMC Academy.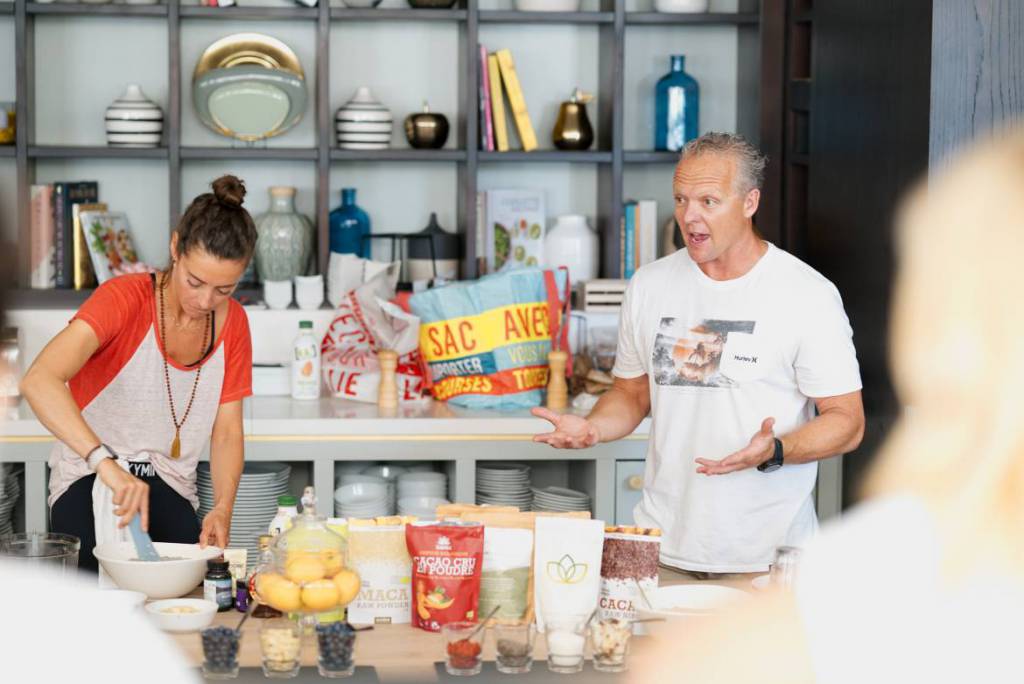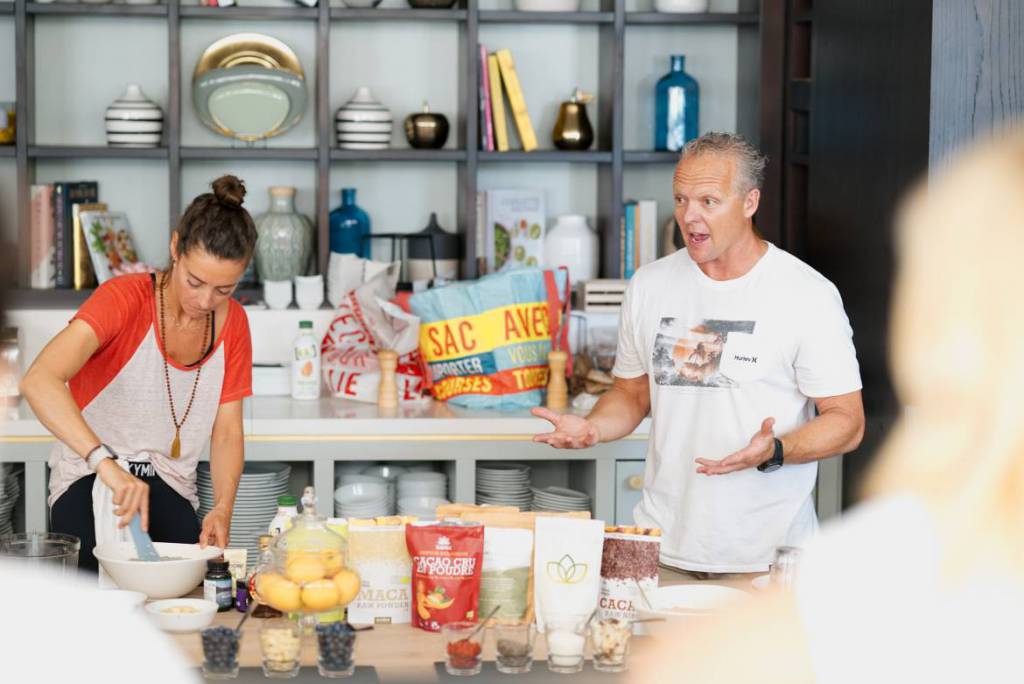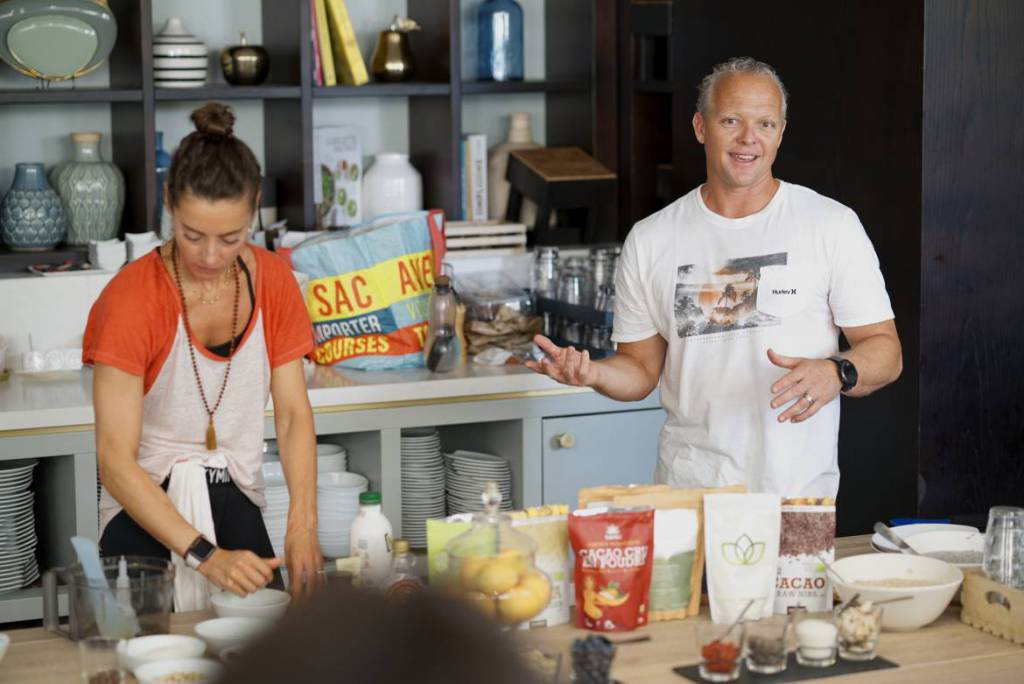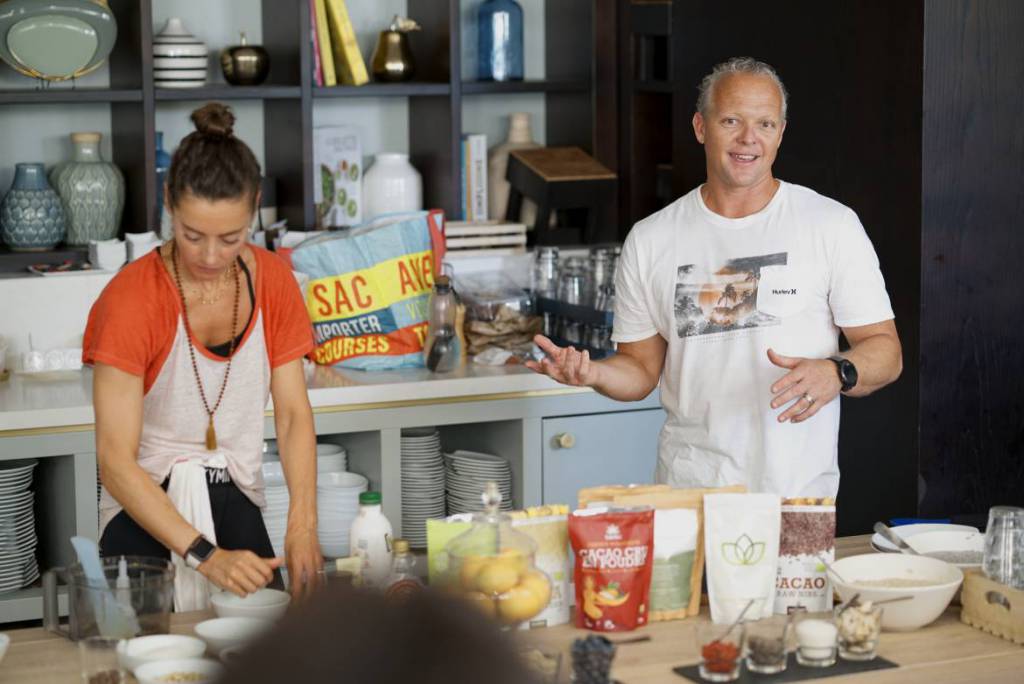 There has been savvy thought put in on the right Ying and Yang balance – to equally attract, engage and entertain both men and women, and there are sports activities for kids as well. Some of the activities are more frequented by women, and targeted to the beauty side of wellness. Then there is "tough guy" stuff too. But there are women instructors and attendees that could leave a well-trained male marine in the dust. "Inyourelement" definitely also attracts a niche that manage to combine good looks and beauty with superb levels of fitness. Ying or Yang or Ying and Yang – if it fits wear it!